This post has been sponsored by Gillette. As always, all thoughts and opinions are my own. Thank you for supporting the brands that keep Simply Sabrina's doors open.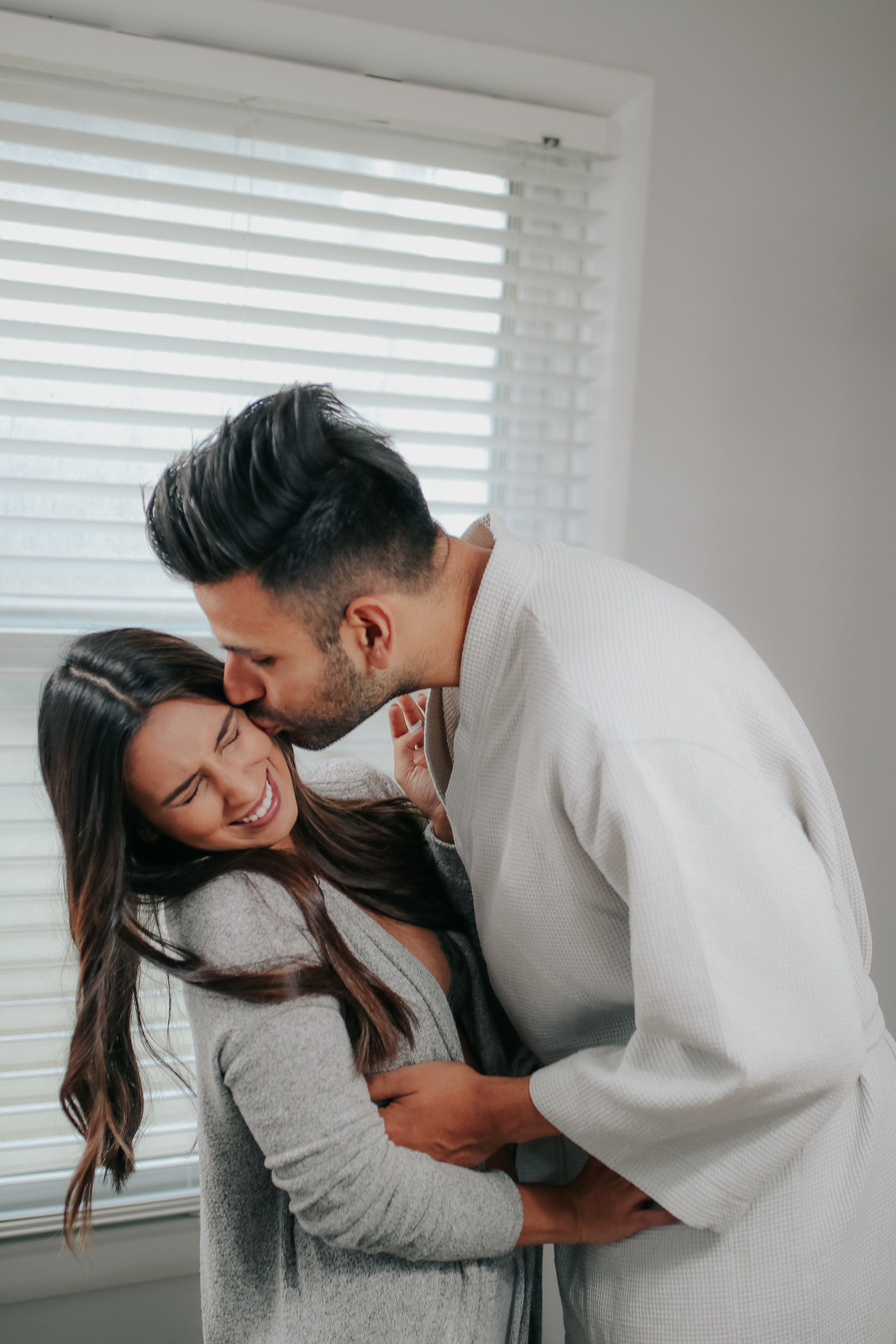 Some women love beards. I am not one of those women, at least not on my man. While a little scruff is sexy, the stubble quickly turns to sting anytime you want to lean in for some snuggle time. As a woman who hates beard burn and married to a man who hates to shave, we needed a compromise—and we found one.
Related: How To Get Better At Fighting With Your Partner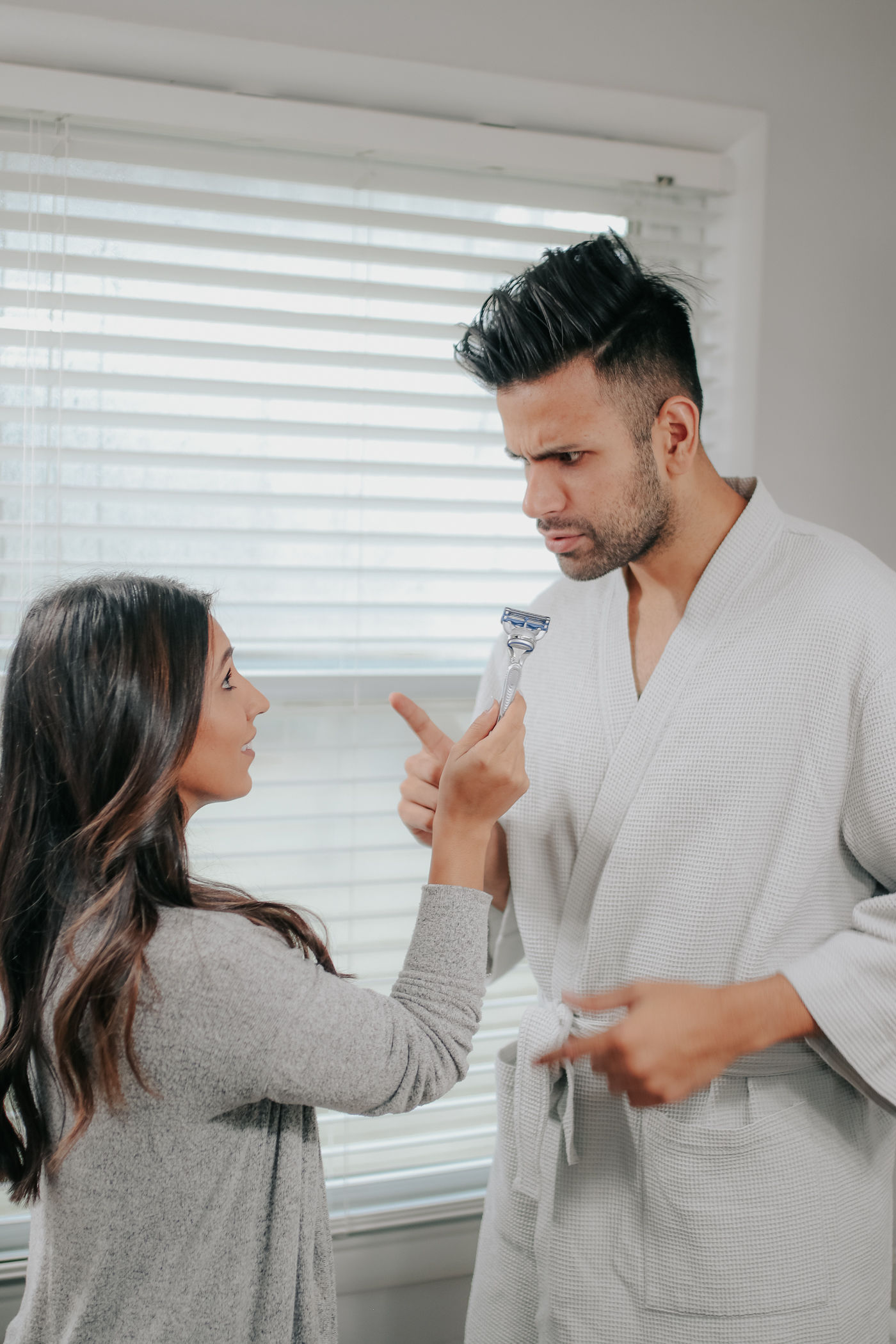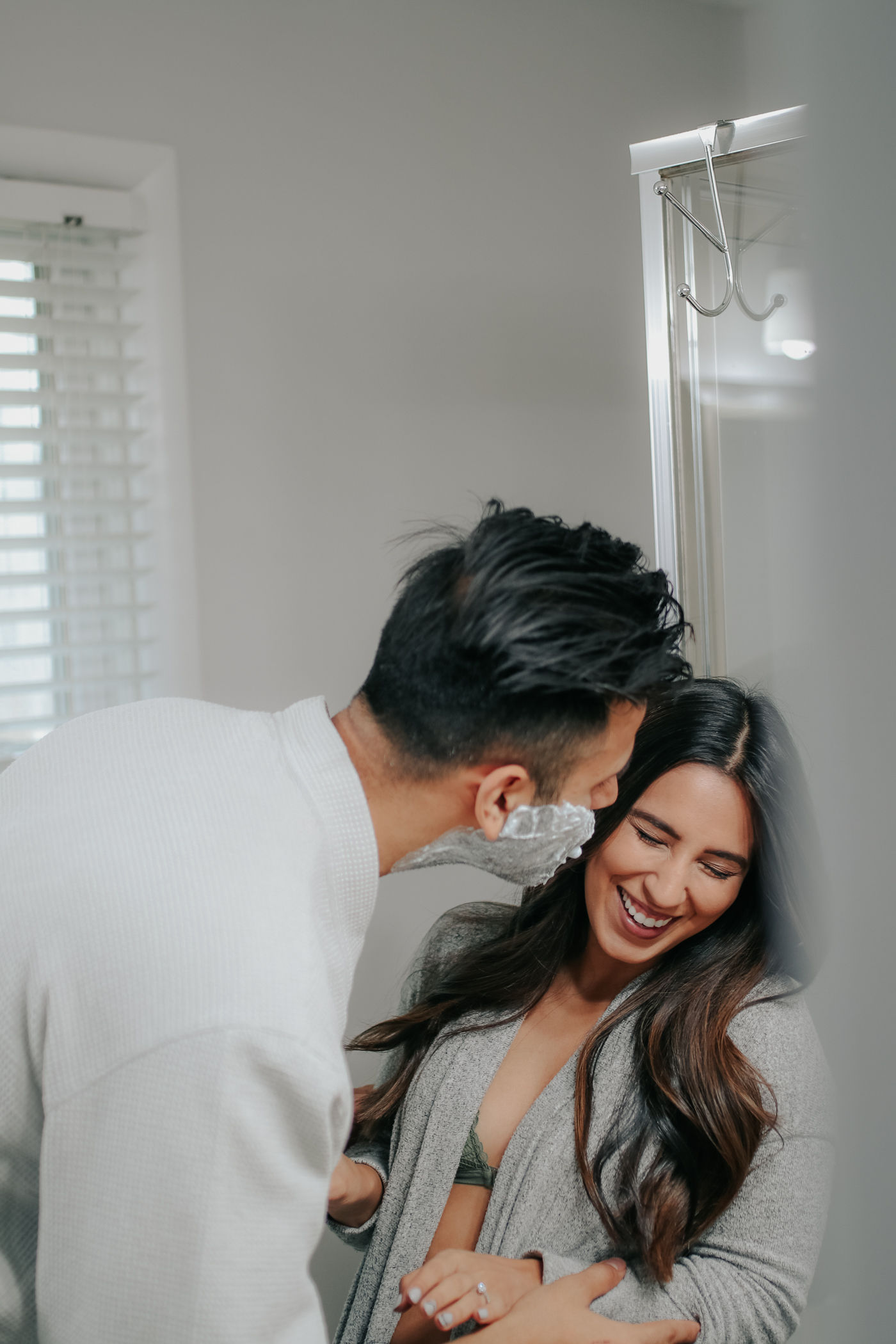 First order of business? Determine the cause. We already know why I hated the beard (cue the 'stache rash), but what was his deterrent? Here it is straight from the source:
"It hurts honey! I have sensitive skin, so the razor pulls on my beard (especially if it's not a new razor). I have to steam my face for a while before I start to shave and even then it leaves bumps."
Related: Why 50/50 In Relationships Isn't Possible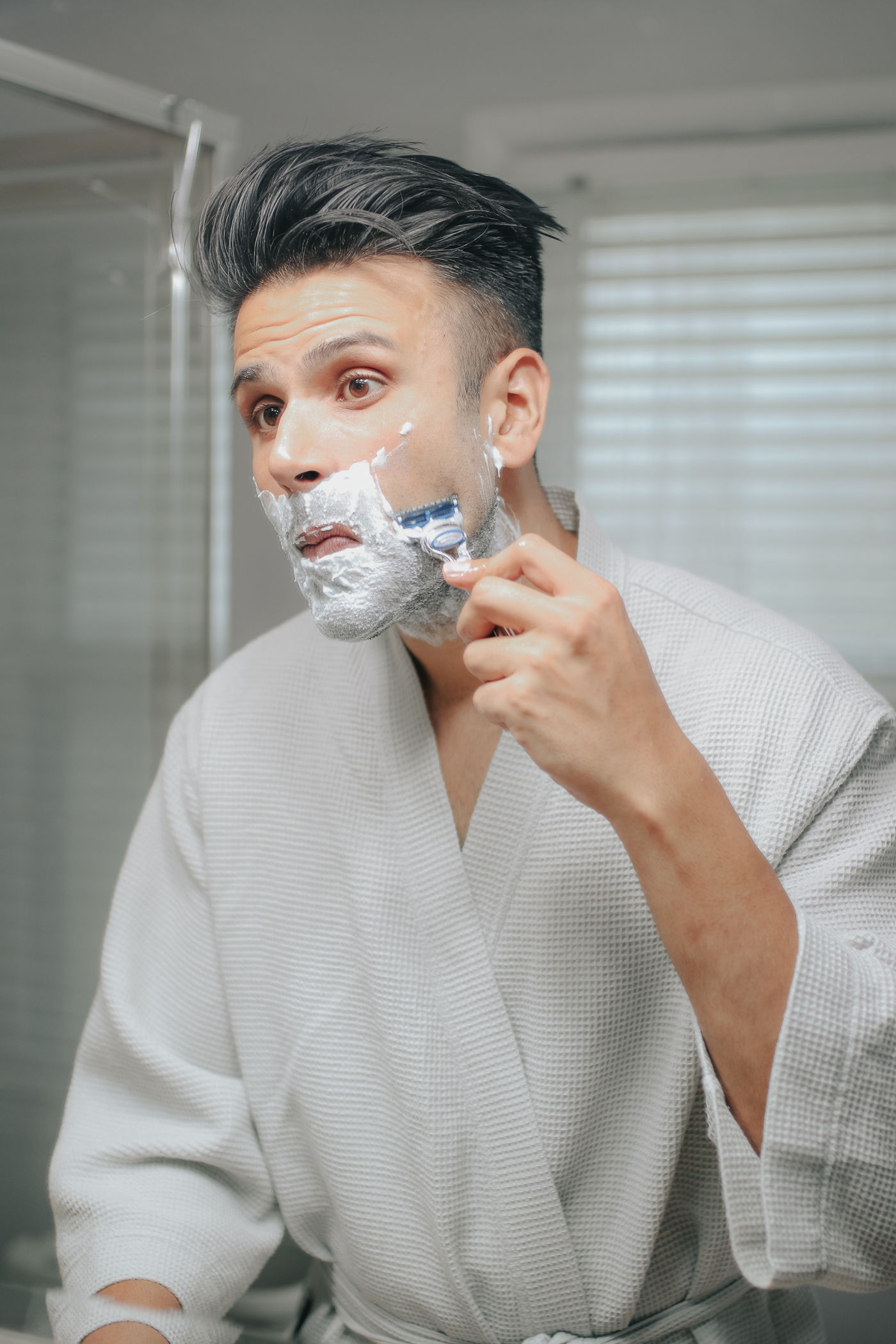 Hm. Makes sense.
While I lathered my cheeks in Aloe Vera, he explained to me that he'd been using Gillette for years. While it gave him a close shave, he still experienced redness, dryness, and irritation. Enter the new Gillette® SkinGuard, which is Gillette's first razor specifically designed for men with sensitive skin to stop irritation. Sounds perfect. Similar to some of Gillette's other products, SkinGuard also has lubrication before and after the blades to minimize friction during the shave.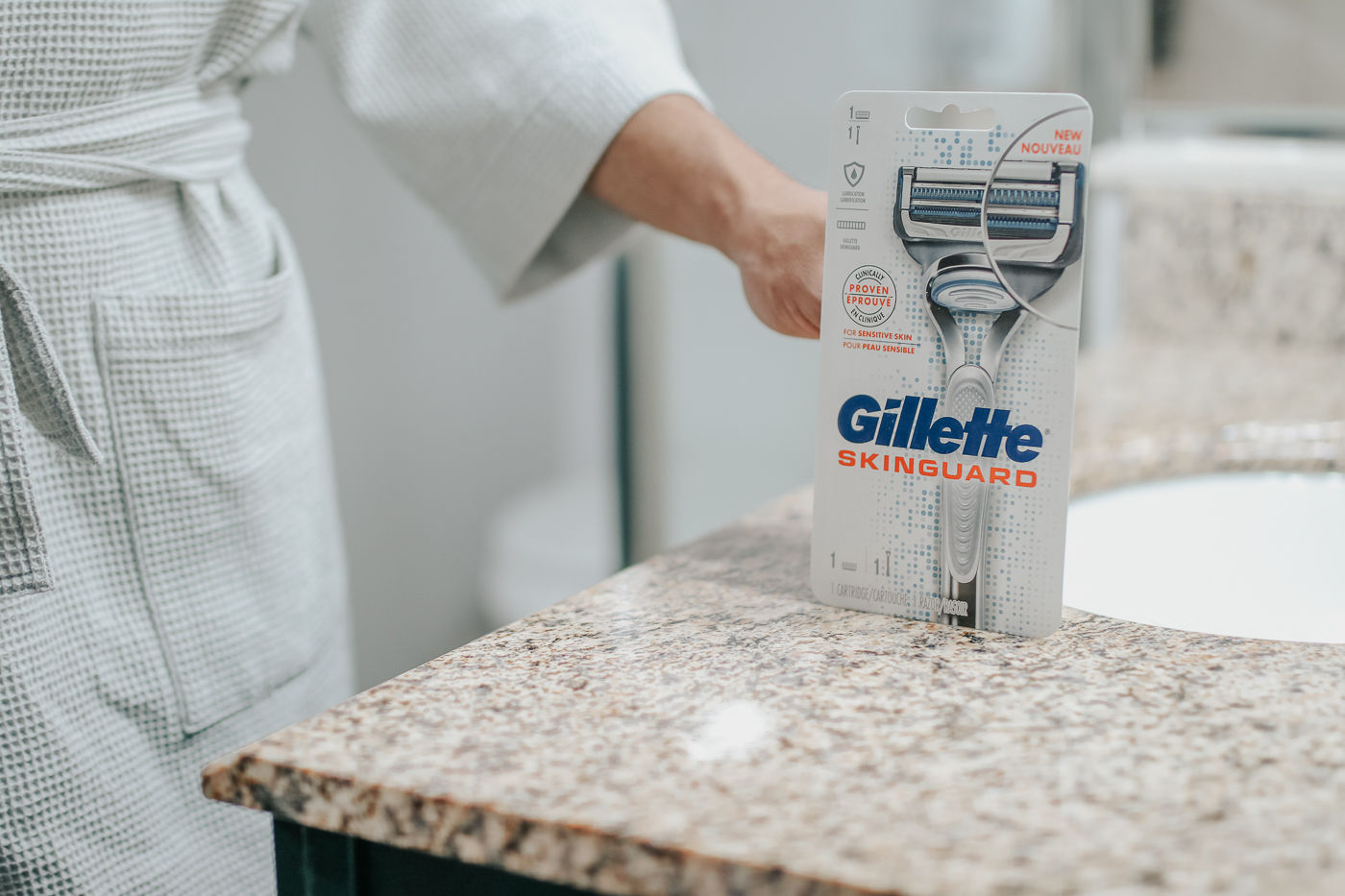 In an effort to save faces everywhere (yours and his!), here's a little extra savings for you to pick up the new SkinGuard on your next Target binge (I mean trip) or wherever you shop!
Related: The Biggest Sacrifice I Made For My Marriage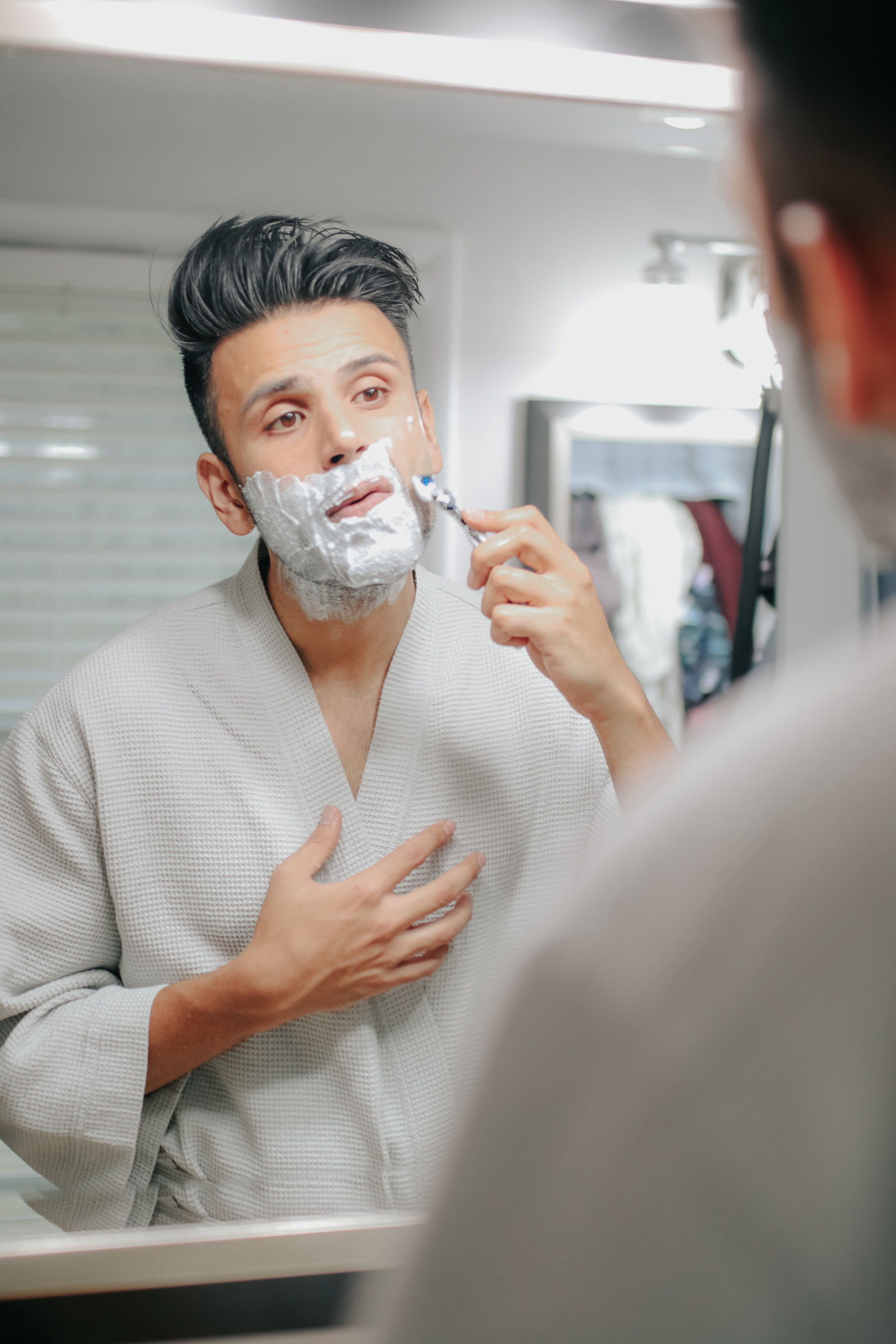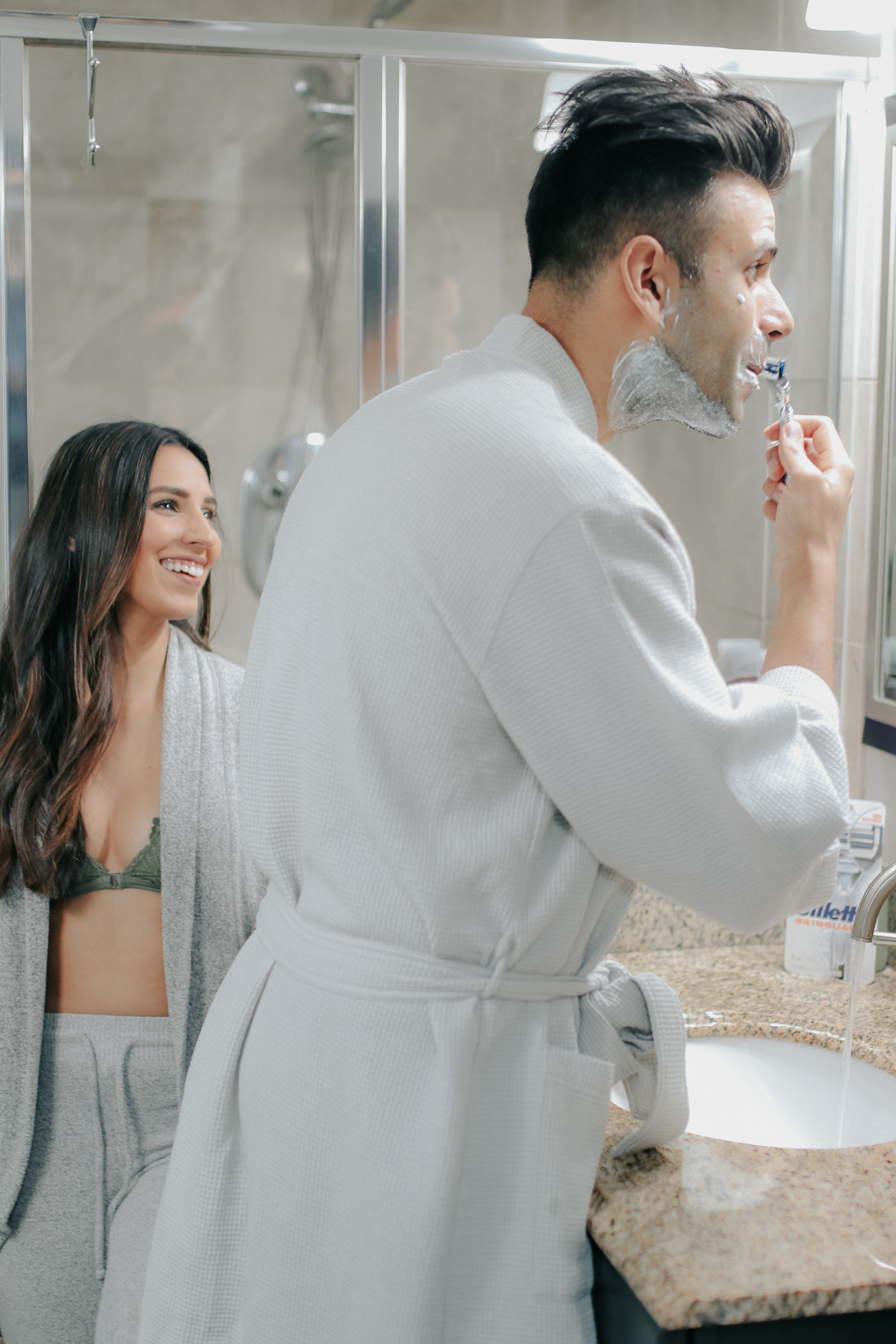 If I'm being completely honest, Sahir is much more of a "behind-the-scenes" blogger husband and generally pretty camera shy. I was nervous to ask him if he wanted to take part in this campaign. I know he's been using Gillette his entire life and was so proud of the recent brand work, but would that be enough to get him on camera? Uh, apparently yes. He was so excited about this project and couldn't wait to try the new SkinGuard. #whoknew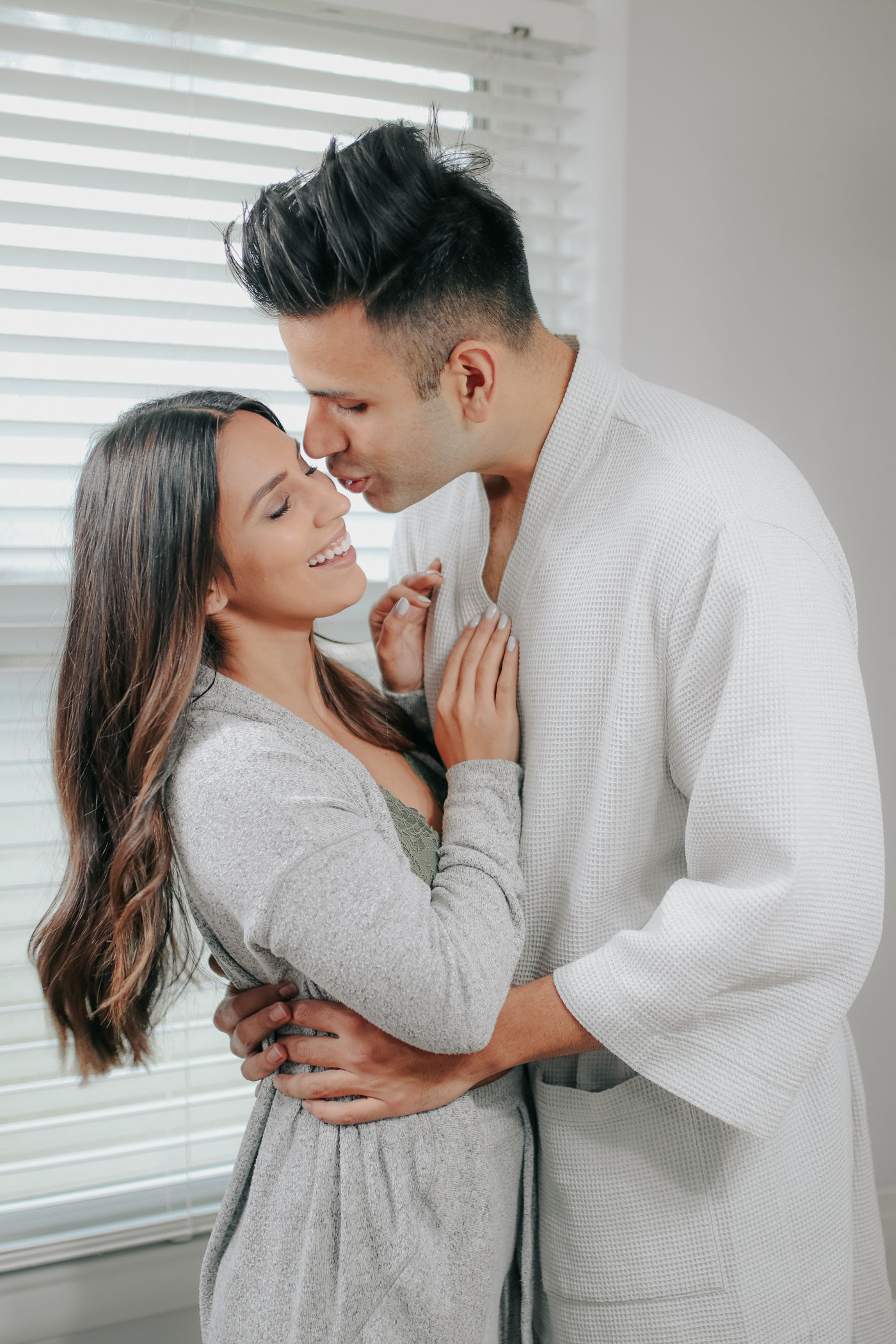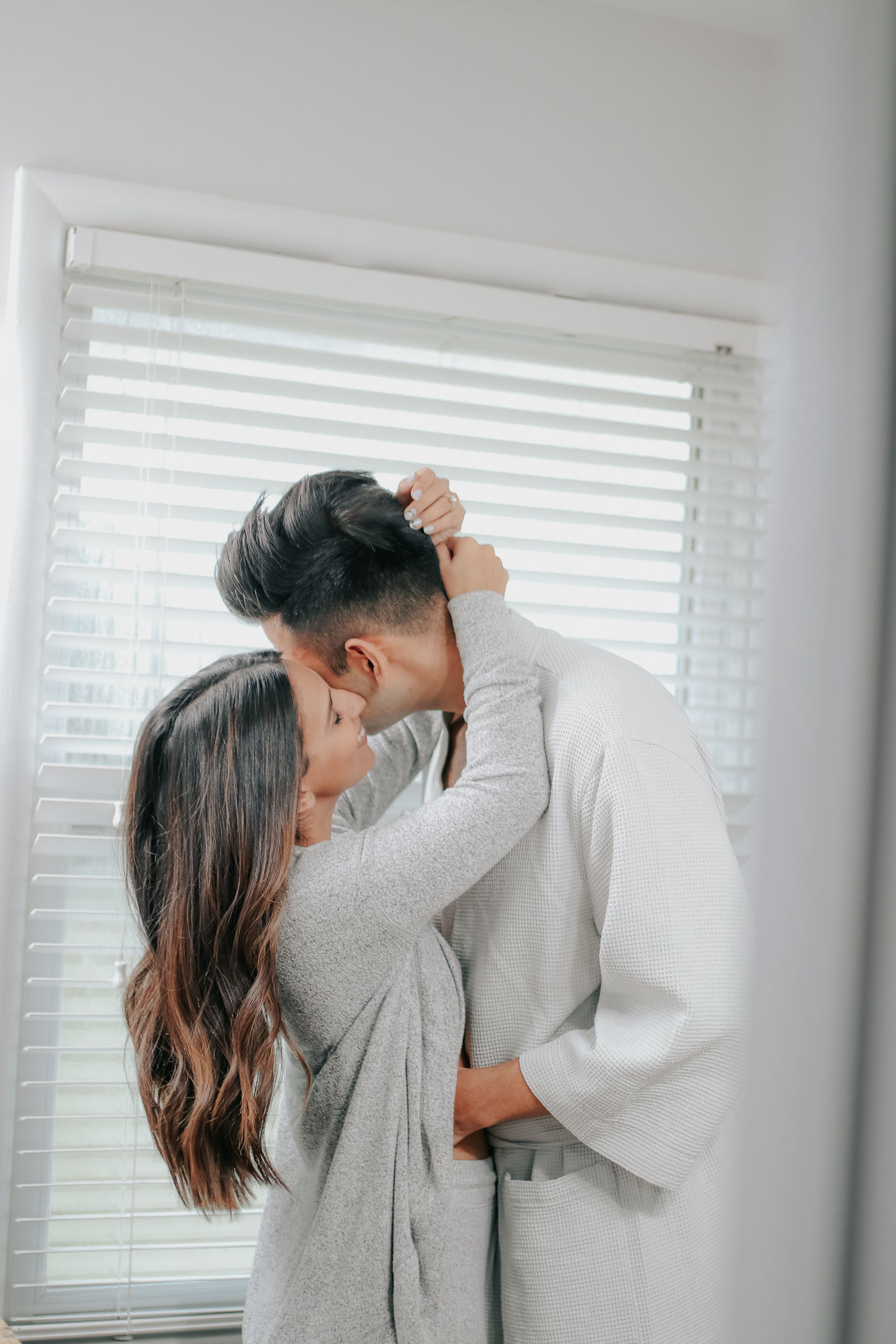 The SkinGuard is designed for men but is really a treat for women everywhere. Now we both can ditch the red, raw, and irritated skin and enjoy closer cuddle time.
42 QUESTIONS TO ASK YOUR PARTNER!