The Atlanta food scene is one of South's best-kept secrets. Sure you know about Kevin Gillespie and his role as an Atlanta restaurant icon, but there is so much more to the city. From the kitchen's of the Bangladeshi grandmother at Purnima's on Buford Highway to the Mexican street fare at Mezcalito's Cocina in Grant Park, culture runs deep and is engrained in the fiber of the food of this city. Yes, Atlanta traffic is notoriously awful, but it's because the city is sprawling with hustlers & go-getters from each corner ITP and trust me, we love to eat.
Atlantans love their restaurants and there's no better way to eat your way through the city than to mix it up with a few hole-in-the-wall spots and some celebrated Atlanta landmarks. Here is your go-to guide for 72 hours in the city. Welcome, but please don't stay.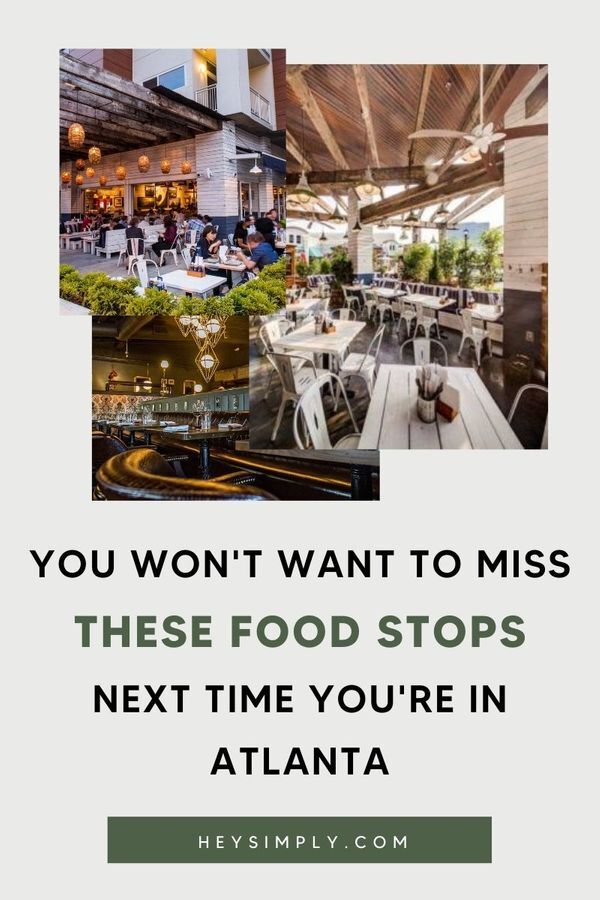 DAY ONE
BREAKFAST
CALLIE'S HOT LITTLE BISCUIT ATL
Highlands – 1004 Virginia Ave NE, Atlanta, GA 30306
Callie's biscuits are handmade and created fresh every morning. In fact, you can watch them make the biscuits right there from the window. Atlanta is home to Callie's second shop with the first one being on King street in Charleston. Nothing says the south like buttered biscuits.
WHAT TO ORDER: The three mini biscuits of any kind + a mint iced tea. I love the blackberry, cheese & chive, and buttermilk.
LUNCH
Buckhead – 3802 Roswell Rd NE, Atlanta, GA 30342
Inman Park – 299 North Highland Avenue Northeast, Atlanta, GA 30307
Midtown – 969 Marietta St NW, Atlanta, GA 30318
I've never met a friend who didn't love Bartaco, well if they didn't we aren't friends anymore. Their robust menu makes sure that anything you order is guaranteed to be a hit. The tacos are cheap but be forewarned, they are tiny. Bartaco is open late, but if you are trying to post your spread on the 'gram you'll want that daylight action. And be sure to ask about the secret taco! Note: The menu does change seasonally!
WHAT TO ORDER: Start with the chopped salad, guac and chips and blistered shishitos. For your entree opt for the sesame ribeye, pastor chicken, and falafel tacos with a side of grilled corn (off the cobb, don't be a savage). For dessert, skip the gelato and ask for the plantains from the "not tacos" menu.
Related: The 6 Best Spin Studios In Atlanta
SNACK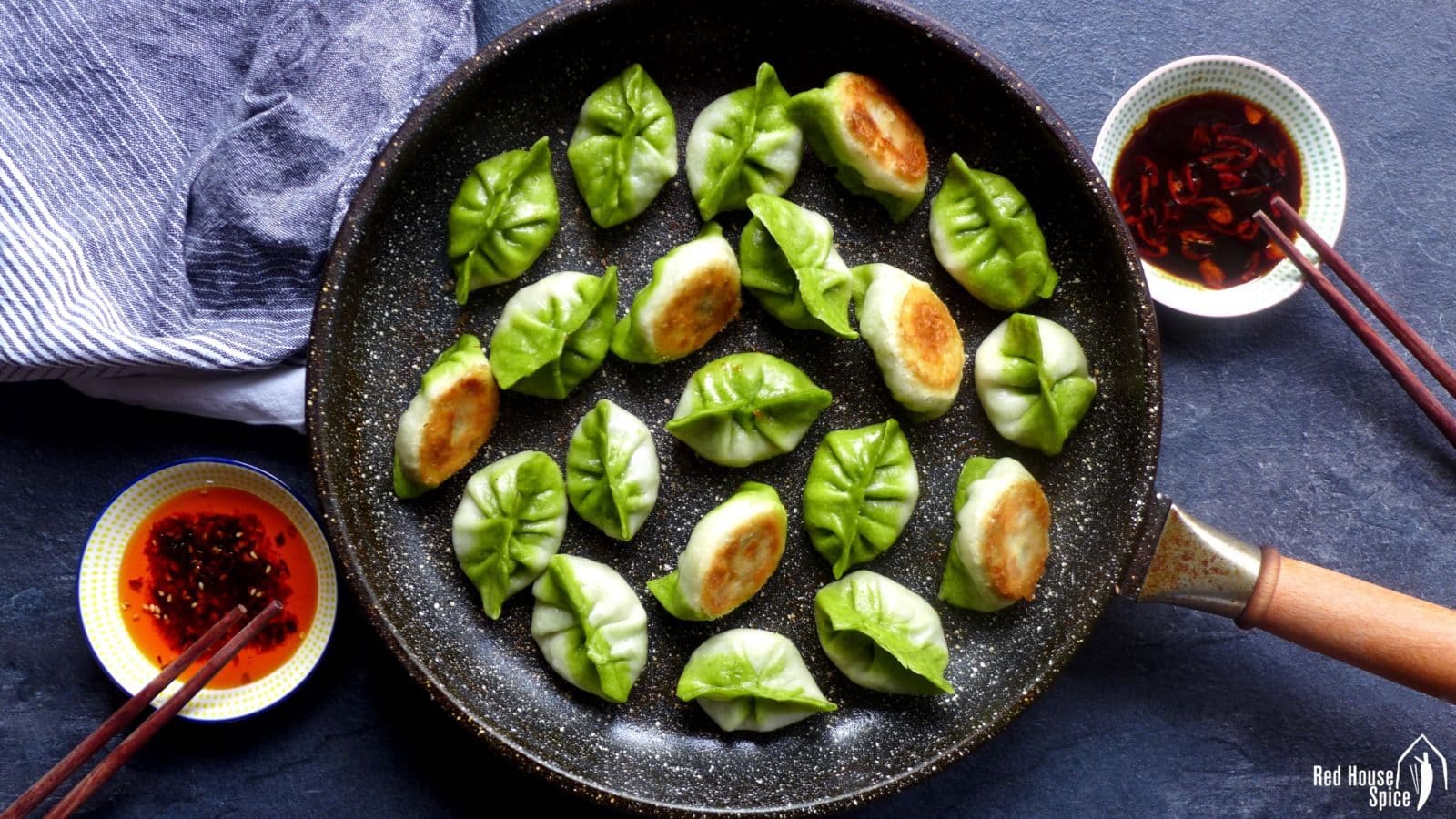 Krog Street – 99 Krog St NE, Atlanta, GA 30307
Gu's Kitchen – Buford Highway -4897 Buford Highway, Chamblee GA 30341
We moved around Buford Highway about the same time that Gu's made their departure to Krog Street. Somehow, we still managed to make it to Krog street biweekly to devour their delicious dumplings. Now that they have opened a second location back on BuHi, we should get a punch card for how many times we visit.
WHAT TO ORDER: A dozen of the veggie dumplings (arguably better than the meat ones) and a dozen of the chicken ones. If you're riding solo, go with the half-dozens. Get the spicy sauce.
DINNER
Edgewood – 753 Edgewood Ave NE, Atlanta, GA 30307
BoccaLupo has been heating up the "Best Italian in Atlanta Food" lists since it arrived in the city, but it wasn't until an anniversary that I actually made it out there. If Olive Garden is your gold standard for Italian prepare to have your mind blown. FYI – The restaurant is pretty small so not great for groups and do try to get an earlier reservation as they ran out of a few things by the time our 8:30 reservation rolled around.
WHAT TO ORDER: The menu changes pretty frequently but the Roman Fried Cauliflower, 20 Yolk Tagliatelle with wild mushrooms and the incredible comfort food: Penne al Pomodoro
DRINKS
Perimeter – 4505 Ashford-Dunwoody Road, Dunwoody, GA 30346
Midtown – 1065 Peachtree Street, Suite 2, Atlanta, GA 30309
This late-night Atlanta food landmark is celebrated for delicious handpicked cakes that satisfy any cravings. If you're still hungry after dinner, the Spicy Tortellini is phenomenal – pro tip: ask for braised beef, this use to be a menu item a few years ago until they discontinued it, but they will still make it for you if you ask nicely.
WHAT TO ORDER: Their cakes are incredible so take your pick. You can't go wrong with the Oreo Cheesecake and make sure you get the Hot Chocolate Berlin (that's fancy for "with Nutella"). If you're in the mood for tea their Mango/Mango or Peach teas are pretty great.
Related: Real Food Tips From a Millennial Nutritionist
---
DAY TWO
BREAKFAST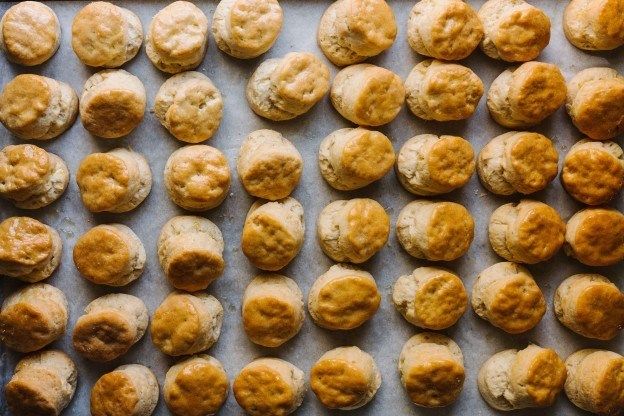 Midtown – 1144 Crescent Ave NE, Atlanta, GA 30309
Buckhead – 3350 Peachtree Rd NE, Suite 175, Atlanta, GA 30326
Each and every brunch list for Atlanta food is sure to have South City on it. This southern spot is the place to try Atlanta's famous chicken & waffles for the first (or third) time. Whatevs.
WHAT TO ORDER: The biscuit & bread basket, Smoked Brisket Benedict, Springer Mountain Farms Fried Chicken & Malted Buttermilk Waffle (must have!)
COFFEE
West Midtown – 1009 Marietta Street North West, Atlanta, GA, 30318
Octane was created for creators. This local cafe was designed as a place for locals to come together and collaborate. Octane lives & breathes local. They harvest their own beans right here in Atlanta and even source dairy from a nearby farm.
WHAT TO ORDER: Your favorite coffee order or get crazy with the Americola: the cafe's own espresso blend on ice, mixed with a bottle of Mexican Coke.
LUNCH
Buckhead – 3714 Roswell Rd #35, Atlanta, GA 30342
Perimeter – 5975 Roswell Rd b217, Sandy Springs, GA 30328
The best Ramen in town is almost as sore of a subject as 28-3 (jk, nothing beats that) but one thing is for sure and that is that Jinya is on that list. Jinya offers some of the best-flavored ramen and my personal favorite – chicken broth Ramen! Often most broths are pork-based which makes Ramen hard for those who don't eat it. Find my recipe for the most delicious Ramen ITP below:
WHAT TO ORDER: Cauliflower to start + The Spicy Creamy Vegan Ramen – tofu, – reg noodles, + chicken soboro, + seasoned egg, +kale/spinach noodles. Spice level: Hot
DINNER
Buckhead – 3714 Roswell Rd #35, Atlanta, GA 30342
Perimeter – 5975 Roswell Rd b217, Sandy Springs, GA 30328
One of Atlanta's original swanky restaurants has been around for almost 15 years. The restaurant itself is stunning and the perfect spot for a cozy date night or night out with friends. Make sure to get a reservation because this place will pack up.
WHAT TO ORDER: Start with the Salmon chips (even if you don't like seafood) and move onto the Brisket + Lamb Porterhouse
Related: 5 Travel Tips Jetsetters Swear By
DESSERT
Midtown -1170 Howell Mill Rd, Atlanta, GA 30318
This one is new to town and is getting quite a reputation in the Atlanta Food Scene. You can get dinner here or just visit for the late-night menu. Marcel's is conveniently tucked away in West Midtown the location couldn't be better, especially if you plan to hit up a bar like Little Trouble or Ormby's afterward.
WHAT TO ORDER: Apparently, the burger is amazing and available late night if chocolate isn't really your thing. In case it is, the Chocolate Delice is supposed to be incredible.
LATE NIGHT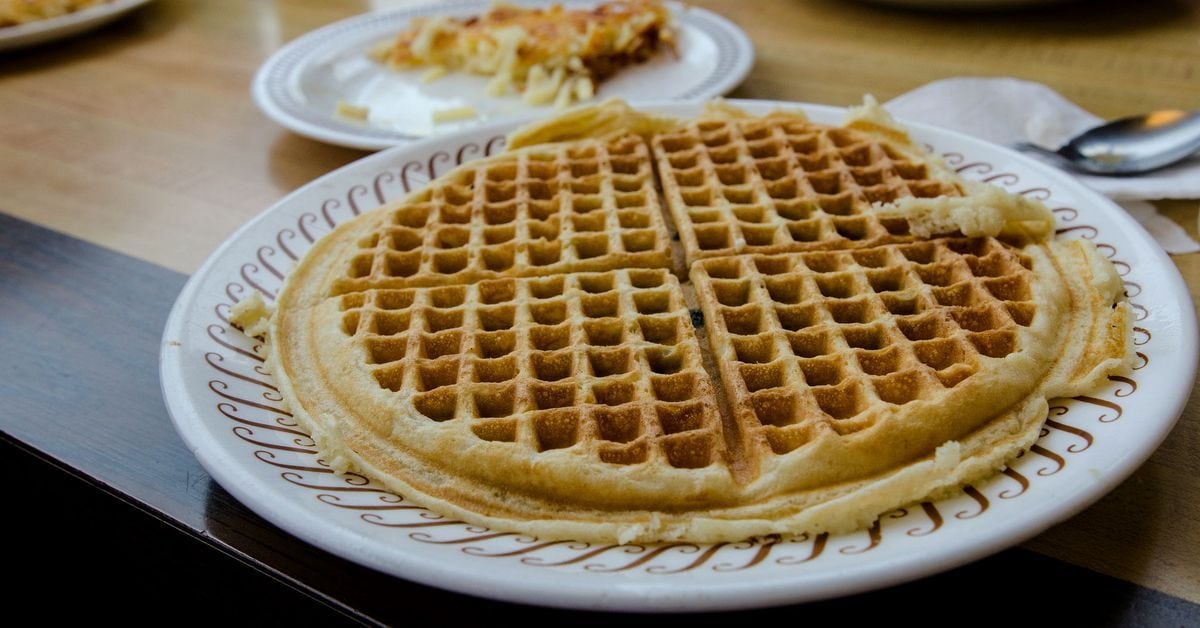 Waffle House rules: 1) Only visit after midnight, 2) Be kind to the staff, 3) Don't stare at anyone too long (even if they are a professional athlete or famous rapper) and 4) Don't watch your food being made. Otherwise, you're golden.
WHAT TO ORDER: The waffle (I refuse to eat anything else) but my husband swears by the hashbrowns: all the way and the Texas Cheesesteak.
DAY THREE
BRUNCH
Buckhead – 3035 Peachtree Rd NE, Atlanta, GA 30305
Known for their epic Spanish tapas for dinner, a great way to see the best of Gypsy Kitchen is actually for brunch! While the restaurant does ooze Spanish charm it's known for it's Morrocan and Indian flare.
WHAT TO ORDER: It's tapas and you need a lot. Here are my favorites: afuega'l pitu, manchego, bresaola, candied spicy chorizo belgian waffle, roasted cauliflower & quinoa salad, Mediterranean salad, merguez montadito X 2, whipped goat's cheese
SNACK
Buckhead – 3050 Peachtree Road NW, Atlanta, GA 30305
Sushi snack anyone? UMI is one of the best stops for Sushi in Atlanta and you really can't go wrong with any option. The Sashimi & Nigiri are very fresh and popular options.
WHAT TO ORDER: So many Atlanta food options: Edamame, Rock Shrimp Tempura, Kamikaze Roll, Hurricane Roll, Kobe Beef Roll, Typhoon Roll
DINNER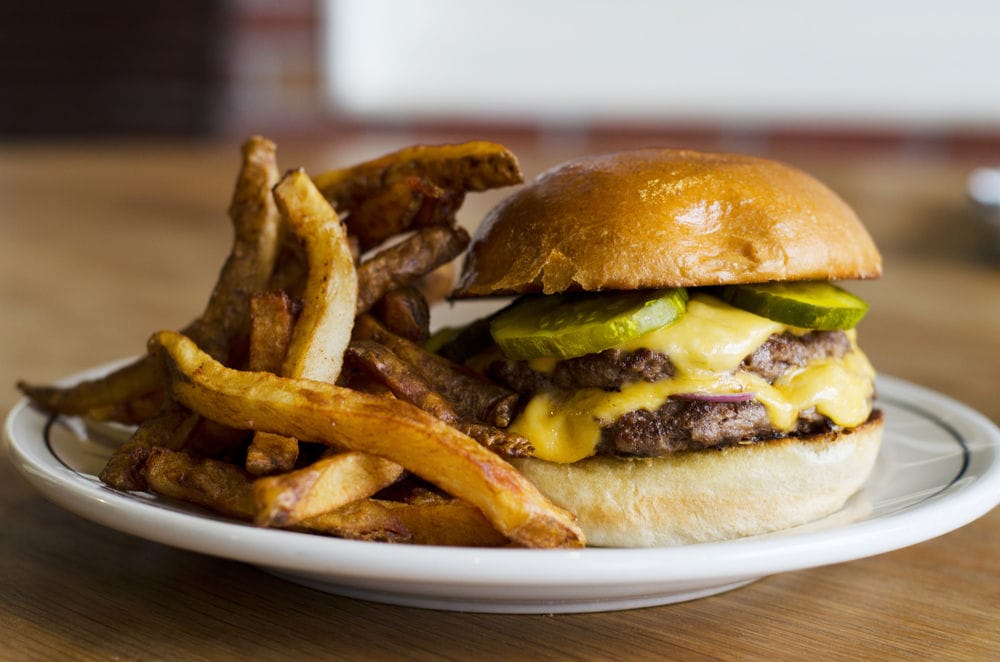 Buckhead – 2277 Peachtree Road, Atlanta, GA, 30309
Ponce – 675 Ponce De Leon Ave NE, Atlanta, GA 30308
Made famous by their virtue of scarcity, H&F got their name by only offering 24 burgers nightly. People used to line up outside their doors and wait for hours (literally) just to try one of the famous burgers. Stellar marketing if you ask me. Now you can get an iconic double stack any time at either of their Atlanta food locations.
WHAT TO ORDER: Famous H&F Double Stack + the Bone Marrow
Related: The Best Travel Shoes That Are Cute & Comfy
DESSERT
Buford Highway – 5280-A Buford Highway, Doraville, Georgia 30340
Downtown – 2/4 Park Place South Atlanta GA 30303
Please don't leave the Atlanta food scene without trying the boba tea. While there are many options to choose from my personal favorites are Sweet Hut, Honey Boba and of course, Kung Fu. Customize to your heart's desire but if you make it to KFT get the mini boba – they are cute.
WHAT TO ORDER: Kung Fu Honey Milk Tea, 50% sugar, less ice, mini boba