A little over a decade ago, I remember going to my mom and asking her to do my makeup. She reluctantly said yes and proceeds to put two very different eyeshadows on my eyes (with the applicator that came with the palette), added a powder that was 3 shades too light for my skin, and handed me a pink lipstick.
Since that fatal experience, I'm happy to say that it's been about 10 years since I've been doing my mom's makeup, really.
Truth is, I can't blame her! It's not her fault, or your moms or the Aunty down the street. Makeup wasn't a thing for women growing up, especially immigrant woman.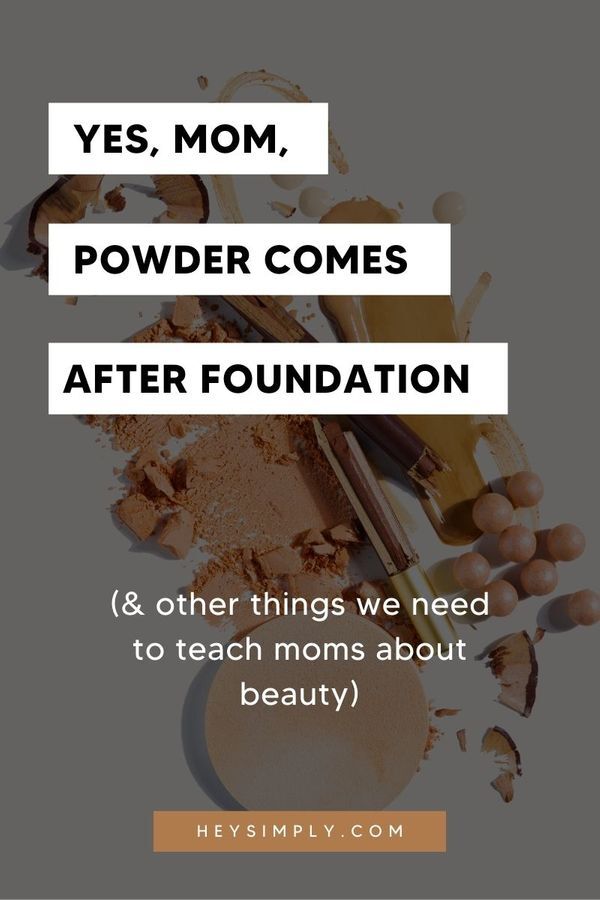 They were barely allowed to wear lipstick until they were married (read: 21) and if they did wear anything else it was dominated by a "Fair & Lovely" marketplace whose job it was to tell you how the amount of melanin in your skin is somehow directly correlated to your value as a person.
Hence my Pakistani mom wearing Covergirl powder in the shade "fair". Yikes!
Actually mom, we are "medium beige" all the way.
What is it about this generation that's different than past generations? Is it that we are surrounded by "beautiful" people of every skin tone? Is it the resentment that we spent our entire lives under an umbrella on the beach while our non-brown friends played volleyball in the sand? Is it that we are *finally* not afraid of the sun – in terms of getting dark… wear sunscreen y'all skin cancer is real.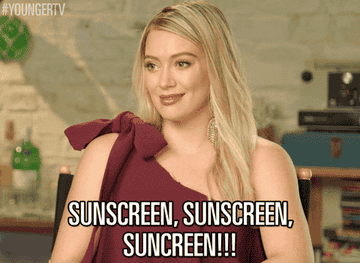 There are certain lessons that we can learn from our moms about beauty.
Here are a few things that my mom taught my about makeup.
You should wear makeup to enhance your natural features. Makeup doesn't always have to be about concealing what you don't like (read: large pores & dark undereye circles), but it's also about enhancing what you love: your eye shape and full lips.
Certain ethnicities have dominant features that should be celebrated. Many East Asians have unique eye shapes, South Asians have full brows, and Black women have fuller lips. (Generally speaking, not everyone looks the same!) Beauty shouldn't be about making us all look the same, rather celebrating what makes us different.
Here are a few things we can teach our moms about makeup
It's art
Makeup, like many types of art, is fun and it's allowed to be! It's okay that the bright purple lip isn't "beautiful," it's an expression of yourself and your mood.
Our clothes are a reflection of our personalities and our makeup can be too. I'm not telling you to wil' out with magenta eyeliner for a job interview, but don't ever be afraid to try a new lip color if you only "wear browns" – red might look great! Have fun with it.
We do it for us
We DGAF about what men think of us with makeup. Exactly ZERO women will tell you that they were makeup for guys or even care what guys prefer makeup-wise.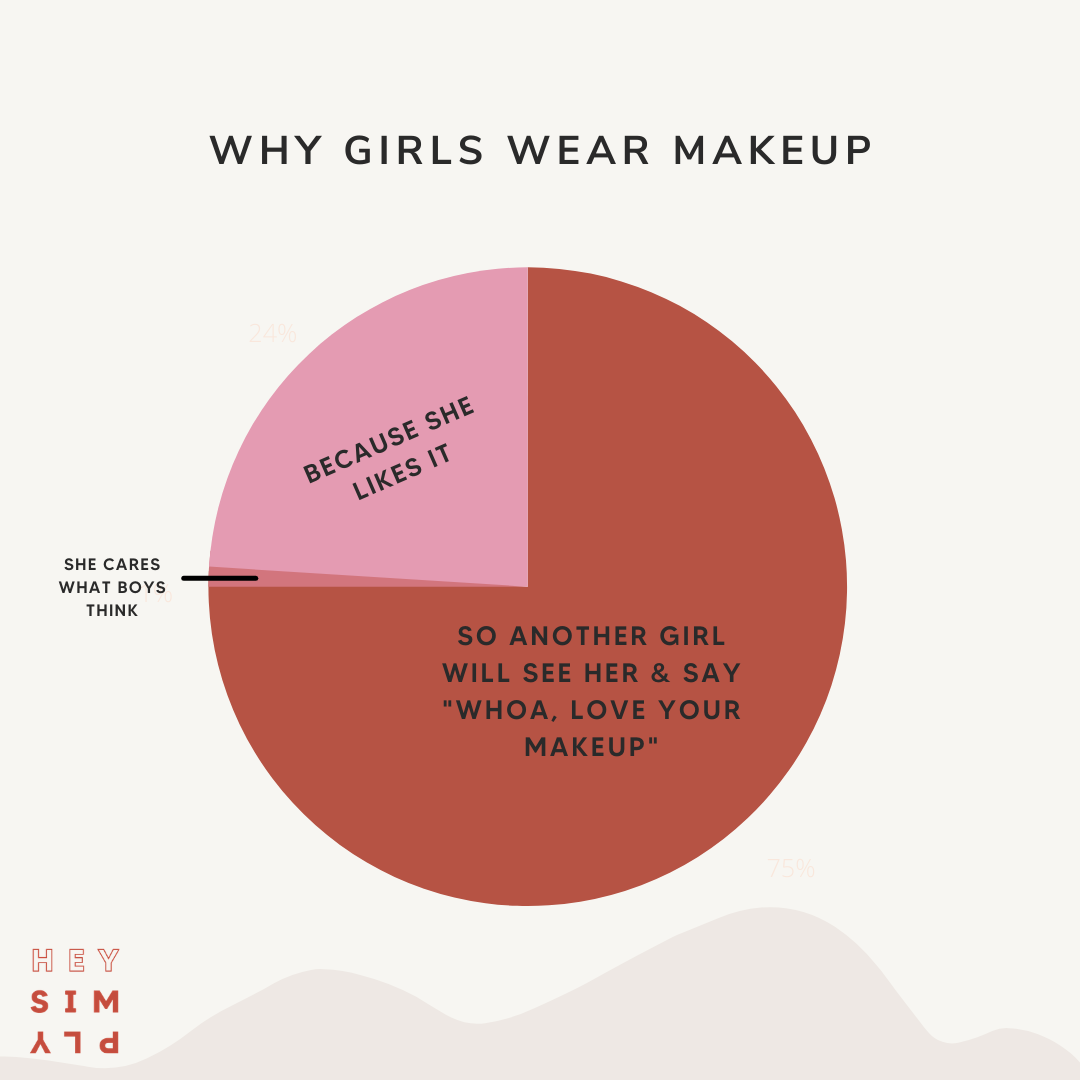 They may wear makeup when they want to see someone – but that can be a girlfriend, a work acquaintance or a boy. I appreciate it when people say that I'm beautiful without makeup, but this is fun for me. Also isn't it the best feeling when another woman complements your makeup!? #grlpwr
Order matter
Makeup order. Whether or not you choose to skip steps is on you, but here's the official lineup: moisturizer, primer, eyeshadow, eyeliner, mascara, foundation, concealer, powder, blush, bronzer, highlight, setting powder, lip liner, lipstick. Throw in brows wherever you want.
Quality over kits
Multiple products aren't a bad thing and neither is investing in good pieces. You would never cheap out on a saree (What material is this? Yes silk? But is it raw silk?) so why not be picky when it comes to what's on your face?
Leave the free kit with perfume behind and invest in products that are good for your skin and suit your individual skin issues. #DeathToTheKits
Your tools are key
Brushes are crucial. You wouldn't chop without the right knife or cook without the right pan right? Your brushes are the same way!
Forget about the little sponge that comes with your powder or the q-tip wand in your eyeshadow pallet, you need real brushes. They don't have to be super expensive either.
This starter set from Coloupop should give you a good place to begin, but don't forget to add a Beauty Blender – it's worth the $20, trust.
Ditch the black
South Asians knew before anyone else that lining your waterline is where it's at (Kajol anyone?), but black eyeliner makes harsh lines.
Swap your black eyeliner for dark brown instead. Dark brown compliments our skin color and enhances our eyes without the extra drama.
Final thoughts on what we can teach our moms about beauty
There are literally a million things that we can learn from our moms, (no really but how exactly do you fold a fitted sheet?), but the new-age of makeup is what our moms can learn from us.
Share this post with your mom, aunty, mother-in-law or anyone else who needs to love the skin they are in. Make sure she signs up for the email list below too.