We've already been over my Amazon obsession and while it's probably something I should be ashamed of, luckily many of you admitted to doing the same, so this is officially a safe space. I love reading lists of what people picked up and loved from Amazon and when I asked you guys for your go-to beauty products man did you deliver. Here is a list of the top-ranked beauty products on Amazon that are #thesimplysquad approved.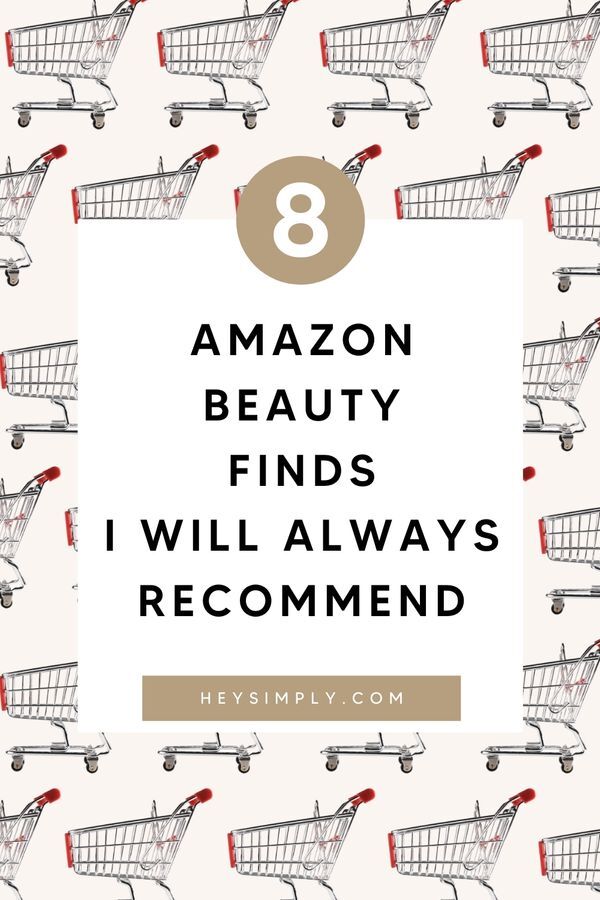 TruSkin Vitamin C-Plus Super Serum
I have to admit, I wasn't prepared for this one but when 6 of my readers recommended it for this roundup, I knew I needed to check it out. I ordered it yesterday and I'm excited to get it in. I swear by a good vitamin C serum and have recently been using one by Honest Beauty, but I'm excited to try this one.
I tried this out a few months ago based on a recommendation from a friend. Amazon seems to agree with a 4.5 star rating and nearly 3k reviews. I wouldn't say that it changed my life, but I do use it when I feel a blemish coming on and I've definitely caught Sahir using it too. I think for some it may work better than others, but at $17 it may be worth taking a chance.
I talked about this one in my "Worst Thing I've Ever Done For Beauty" post. These facial razors are designed for derma planning and are not the same as razors made for men. That being said, some people may say that you can reuse them and if you chose to do that please be cautious and disinfect properly with rubbing alcohol. I recommend using them for single use only – just to be safe.
Related: These Amazon Purchases Changed My Life
Refinery29 did an entire post on why this beauty product is the number one beauty product on Amazon. With over 7k reviews and over 4.5 stars – I'll admit it's pretty impressive. I bought it a few weeks ago and have only used it once so far. The Bio-Oil is "dermatology recommended for scars and stretch marks" and I'm looking forward to using it more soon.
Are you still using a loofah? If you're not, (I stopped years ago when I found out how unsanitary they are), you may be interested in these beauty cloths. They have essentially the same function as loofahs but can be thrown into the laundry for a more hygienic alternative. These cloths will gently exfoliate your skin.
MAKE YOUR NEXT TRIP TO THE NAIL SALON EASY
This one I was really excited about because my esthetician actually told me about it. She said it was the industry's little secret that this $5 mask from Amazon is a cult-favorite and they recommend it to their clients often. I tried it for the first time as a spot treatment last week and loved waking up to a smaller and less noticeable blemish.
Related: 9 Genius Things I Bought On Amazon This Month
This is another Simply Squad suggestion and I know there are a ton of eye creams on the market so it's hard to get behind just one. Well, this one may be the one to get behind. This Amazon favorite is made with Rosehip Oil and Vitamin E and I'm excited to try it.
You should know by now that I'm pretty brand agnostic when it comes to … well, just about everything. I believe that many companies have great products and we would be doing ourselves a disservice by committing to just one. It seems like everyone swears by Oribe products and after trying them I understand why. These products are expensive but I believe that the Dry Texturizing Shampoo is worth it. I'm a few months in and still on my first bottle so it seems worth the investment to me.
---
A word to the wise, be careful when purchasing anything off of Amazon. There are a lot of companies that have fake products so always read the reviews. Some bad seeds ruin it for everyone, so just be mindful.
SHOP THE POST