The best flower to buy a woman in your life (or man, we don't judge!) is her favorite flower. Period. Walk into a Trader Joe's, ask her which flower she likes the most, and the follow-up and ask, "Is this your favorite flower?" Then take out your phone, create a note and write down her answer. It's honestly so simple. Not so simple? Keep reading.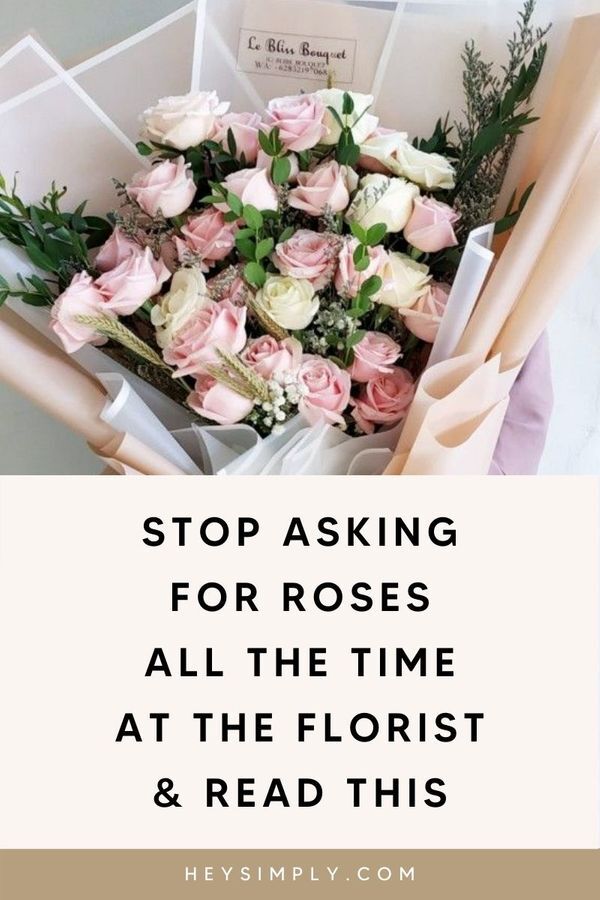 Related: This Is The LEAST Important Ingredient To a Lasting Marriage
If you're at a loss entirely for what type of flowers to buy a woman, I recommend a mixed bouquet. The more texture the better! However, this isn't a license to get crazy with colors. White and blush with greenery is always a safe combination, I also like shades of pink, and if your girl likes bright colors: pink, orange, or yellow is about as far as I would push it. 
Ooh but Sabrina those are so expensive! A dozen red roses are only $25!
I need you to step away from the crimson botanicals and listen to me carefully – not every woman likes red roses. In fact, the majority of them don't.
Based on our Simply survey, only 14% of women said red roses were their favorite flower. "But how can that be?" you ask? Like Michael Kors watches, red roses were once a status symbol of eternal love, but the taste has progressed.
Related: 100 Women Share What Annoys Them Most About Their Husbands
"The red rose is the lazy man's flower." Ouch, but true.
If price is your concern, I recommend that you learn to DIY your floral responsibilities. My favorite hack is to go to Kroger and pick out 3 separate bouquets and ask the florist on staff to combine them for you. They will often wrap them in brown kraft paper and put a colorful bow on your bouquet – free of charge! Never again will you give a woman flowers wrapped in cellophane with wet stems. You, sir, have made it. 
So which three bouquets do you choose? 
The main flowers ($12.99)
The mixed bouquet ($9.99)
The complementary flowers ($5.99)
Filler greens (free)
You've now DOUBLED the size of your original boring bouquet, made her a custom assortment of her Insta dreams, and did it for less than $30. You're welcome.
So let's talk about the hierarchy of flowers, because if you get anything out of this post. Let it be this.
(Actually, I take that back – all of this is informational gold.)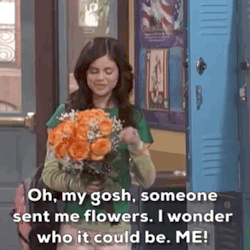 The Official Hierarchy of Flowers
Signed, women everywhere
Main Attraction Flowers
Peonies
Ranunculus (I'm biased since these are my favorite flowers!)
Garden Roses
Calla Lillies
Orchids
Lilies
Roses (white takes the cake here, followed by shades of pink, ombré roses, and lastly anything blue or teal goes to the bottom of the list.)
Supporting Flowers
Daisies
Tulips
Mums
Sunflowers
Hydrangea
Baby's Breathe
Filler greens
Eucalyptus
Cranberries
Whatever the florist has on hand
Final Thoughts on Flowers for Women
Naturally, this is all in good fun. The best flower to get your wife, sister, or mother is the one the wants, no matter its placement on the list. As a rule of thumb, unique flowers are always fun and mixed arrangements of bouquets with different flowers, fillers, and textures are well received.