These days we are spending our time at home and I honestly can't even tell you the last time that I wore a real bra. Loungewear and let's be honest- sleepwear that can pass as loungewear is all that I've been wearing lately. I won't embarrass myself and tell you how many days I start and end the day in the same piece of clothing. Oops. So if I'm going to be shopping online it will be for cute and affordable loungewear that I know I will wear. Here are some of my favorite pieces that are under $30.
Related: If You Have These In Your Closet – Toss Them Right Now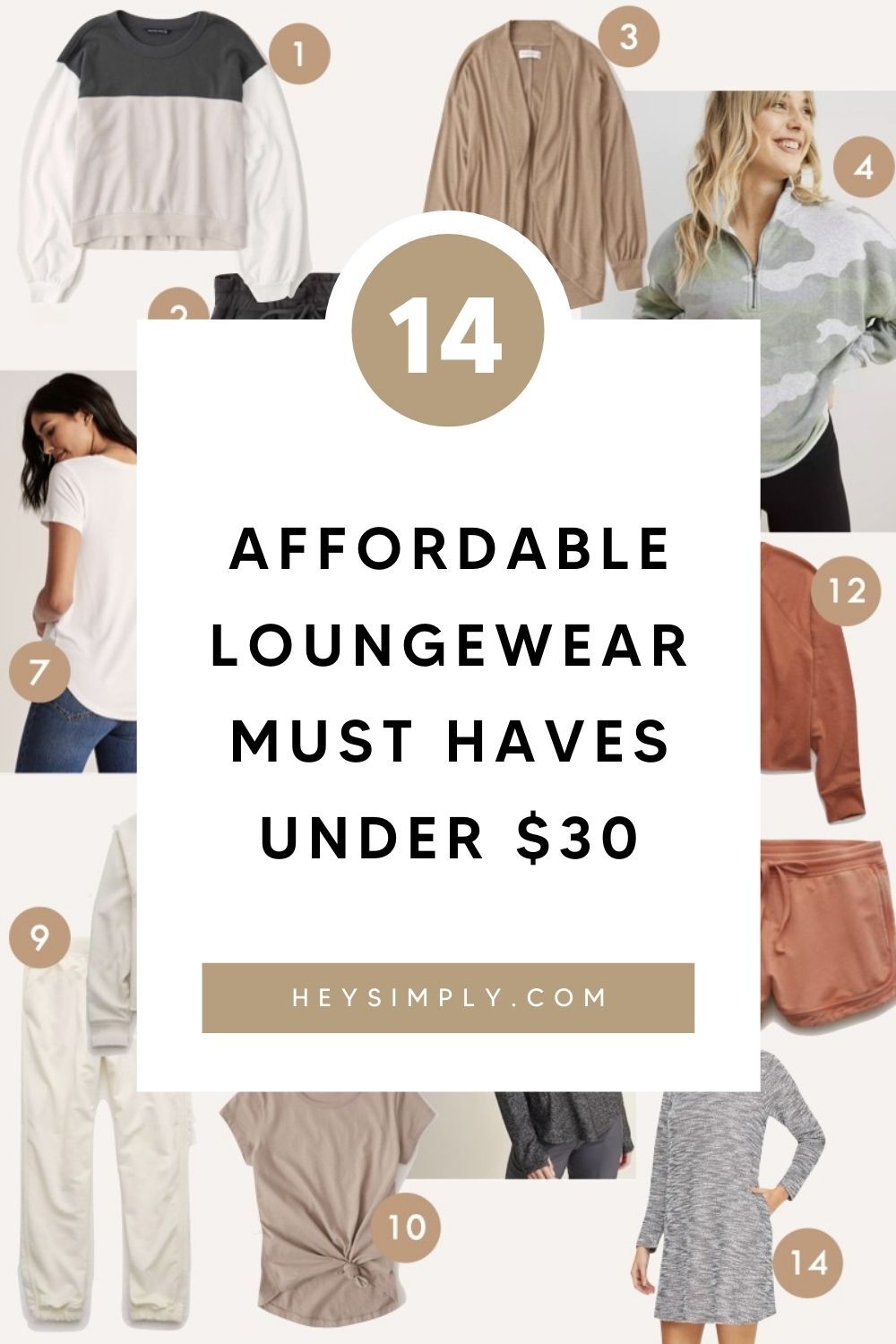 I'm not spending much money these days on anything. I'm been cleaning out my closet, my beauty cabinets, and my kitchen and have found more clutter than value. So I'm really cautious about what I spend my money on and I know that you guys are too. That's why I made sure that everything on this list is under $30 and there are some great deals going on to make pieces even more affordable.
Related: 6 Tricks To Make Your Clothes Look More Expensive
Click on the items directly in the image below for a link to the item on the website. Alternatively, you can shop via the widget on the bottom of the page.
I know that cute and affordable loungewear is on the top of everyone's list, but also consider shopping for your closet first. You'll be surprised at what kinds of things you find and what makes its way back into style. Oh, how I wish I kept my zip-up tie-dye jackets from high school – I think I could really rock those in my kitchen right about now.
Related: I Swear By This One Rule For Guilt-Free Shopping
---
SHOP THE POST