This post was created in partnership with The Home Depot Home Services. As always, all thoughts and opinions are my own.
When we bought our 1970s fixer-upper we knew that we had some projects that we needed to tackle. The seller was a single man who was a roofer and did a lot of the home projects himself. He raised the ceilings in the home, tore down walls, and best of all, built a 750 sq ft detached garage on the property. We chose to look past the poor paint choices and dated backsplash because we knew that the bones of this property were well cared for. Fast forward five years and after a full home renovation last year, we knew that a garage organization makeover was the next step in making this house a home for us.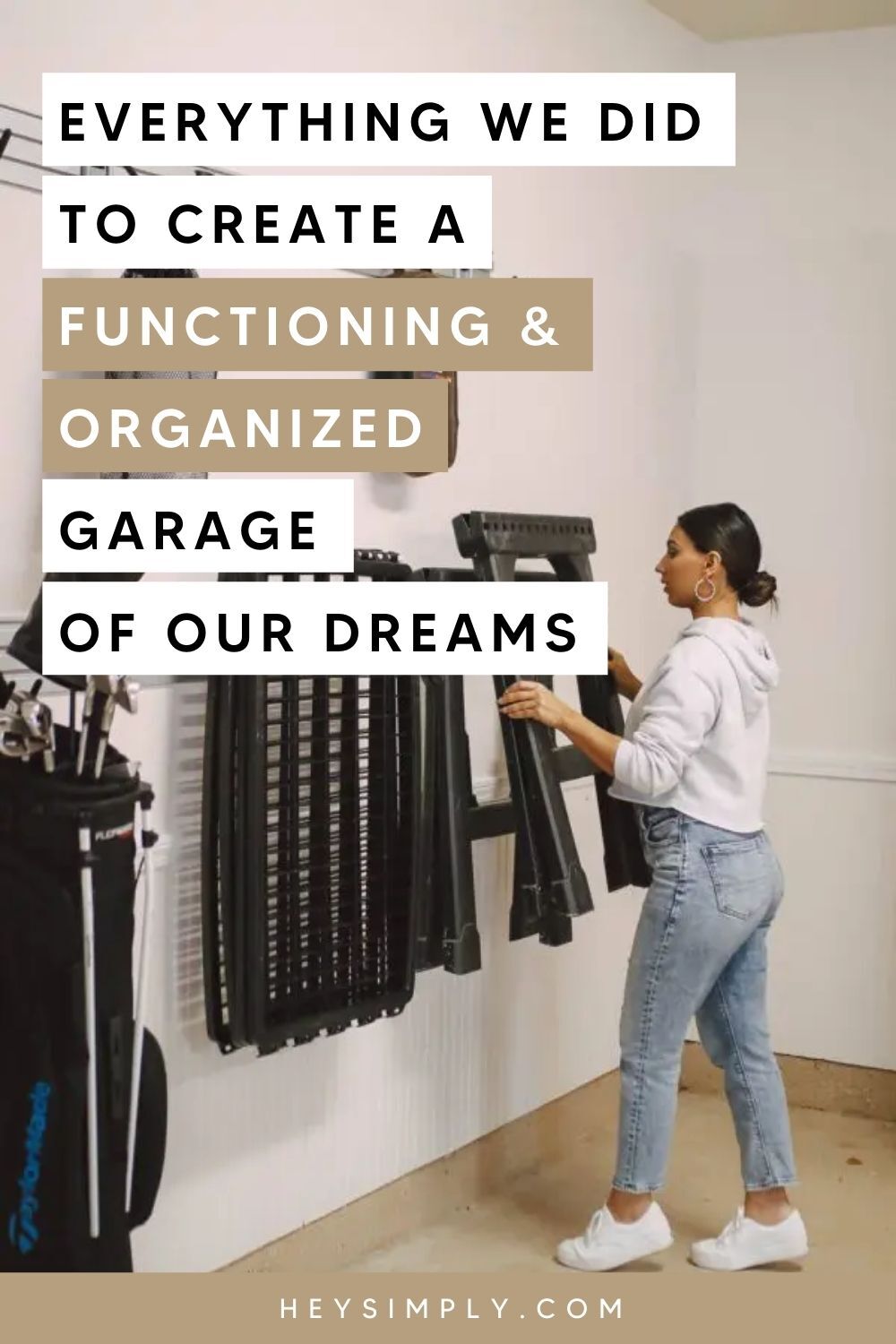 One of the best parts of the house is the open floor plan. I know what you're thinking. You've watched enough HGTV to know that everyone wants an open floor plan. Well, yes and no. In theory, it's great. In reality, the limited wall space means that we don't have a lot of room for storage. We did double our kitchen storage during the home renovation last year, but we were still struggling to find space for the extra things. Our beauty laundry room (remember the laundry room makeover) has been housing luggage, an old dog crate, paint cans from the renovation, and so many more odd items. We knew that we needed storage and our large garage would be the perfect solution.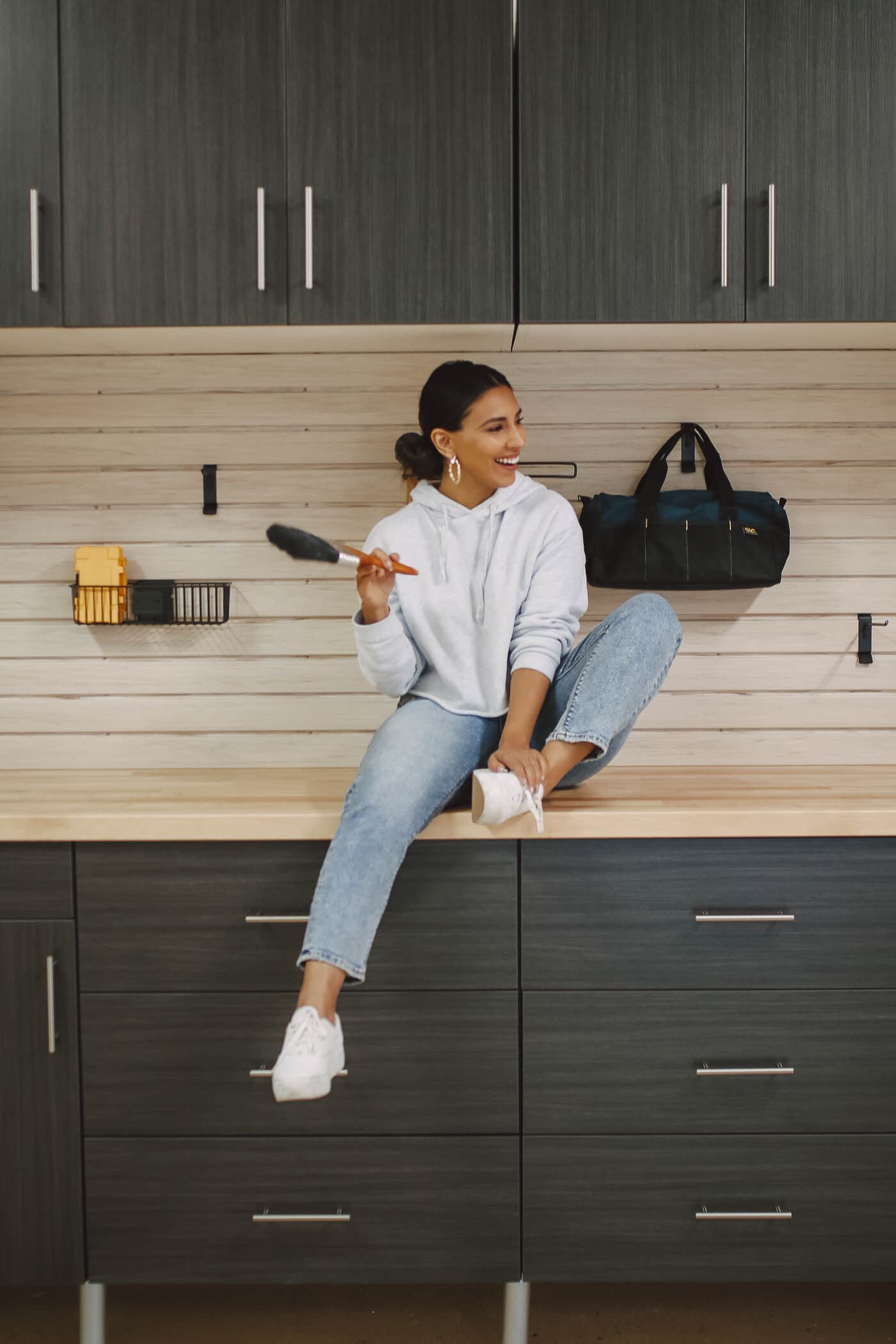 The Garage Before
As you can see, we had a lot of empty space and tons of extra materials lying around. We wanted to organize our garage so that everything could have its own place that's easily accessible. Leftover materials from our home renovation were taking up space along with traditional garage items like an extra fridge, patio furniture, and lawn care items.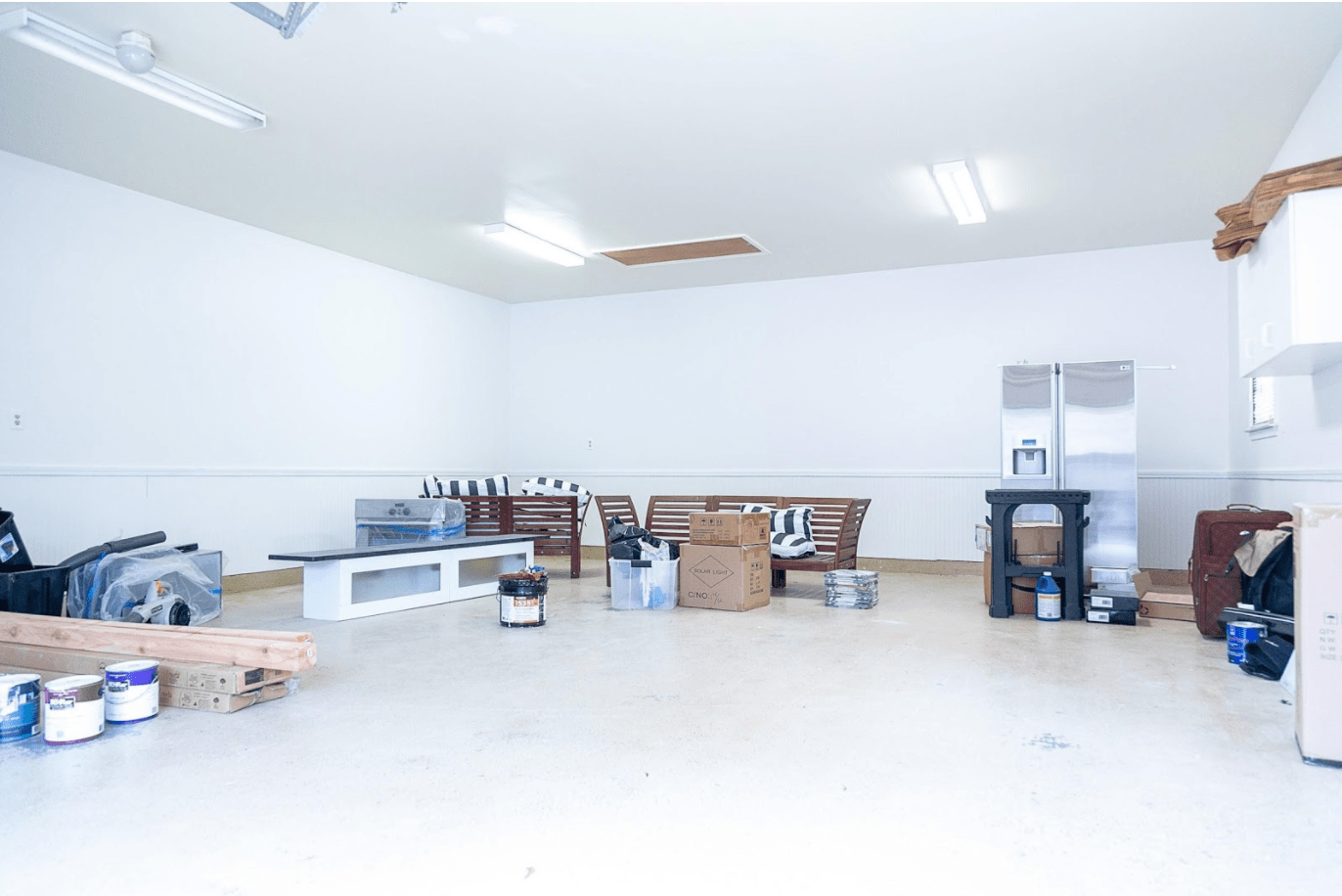 Garage Organization System Process
We worked with The Home Depot Home Services team to design and install a custom garage organization system. I got to sit down with the team and go through all of my priorities for the space. We wanted to make sure that we had all of the following:
Room for large items like a leaf blower or wet-vac

A space to hold sporting equipment like skis, basketballs, and my husband's golf bag

Easy access to tools

A multi-purpose slate wall that can be used for bikes

Organized areas for extra supplies from the renovation like paint, grout, and tile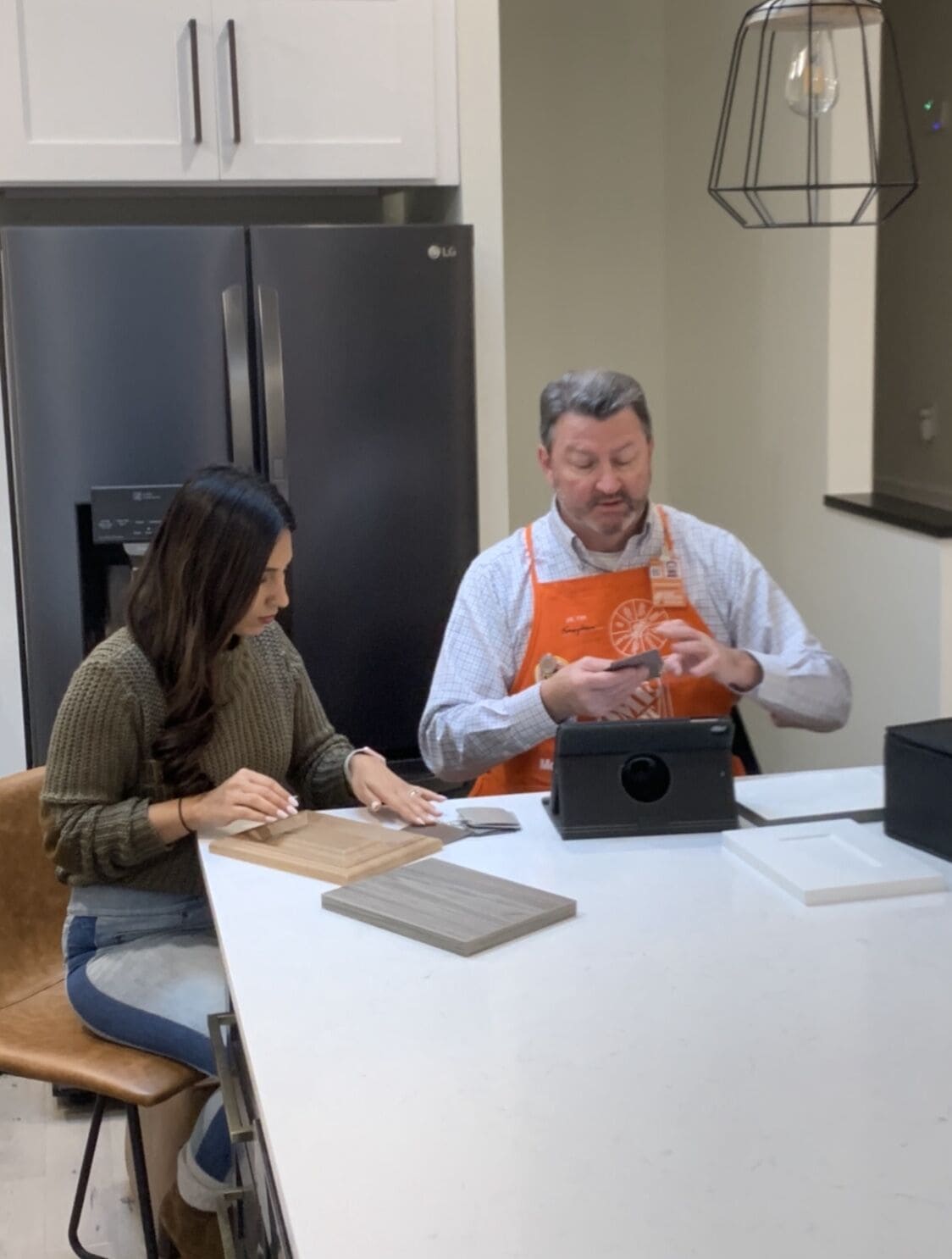 The Home Depot team was so responsive to our request and designed a space that worked perfectly for us. We got to pick out everything from the cabinet finish to the door handles. The team got exact measurements, placed my order, and assembled the entire unit when it arrived 8 weeks later.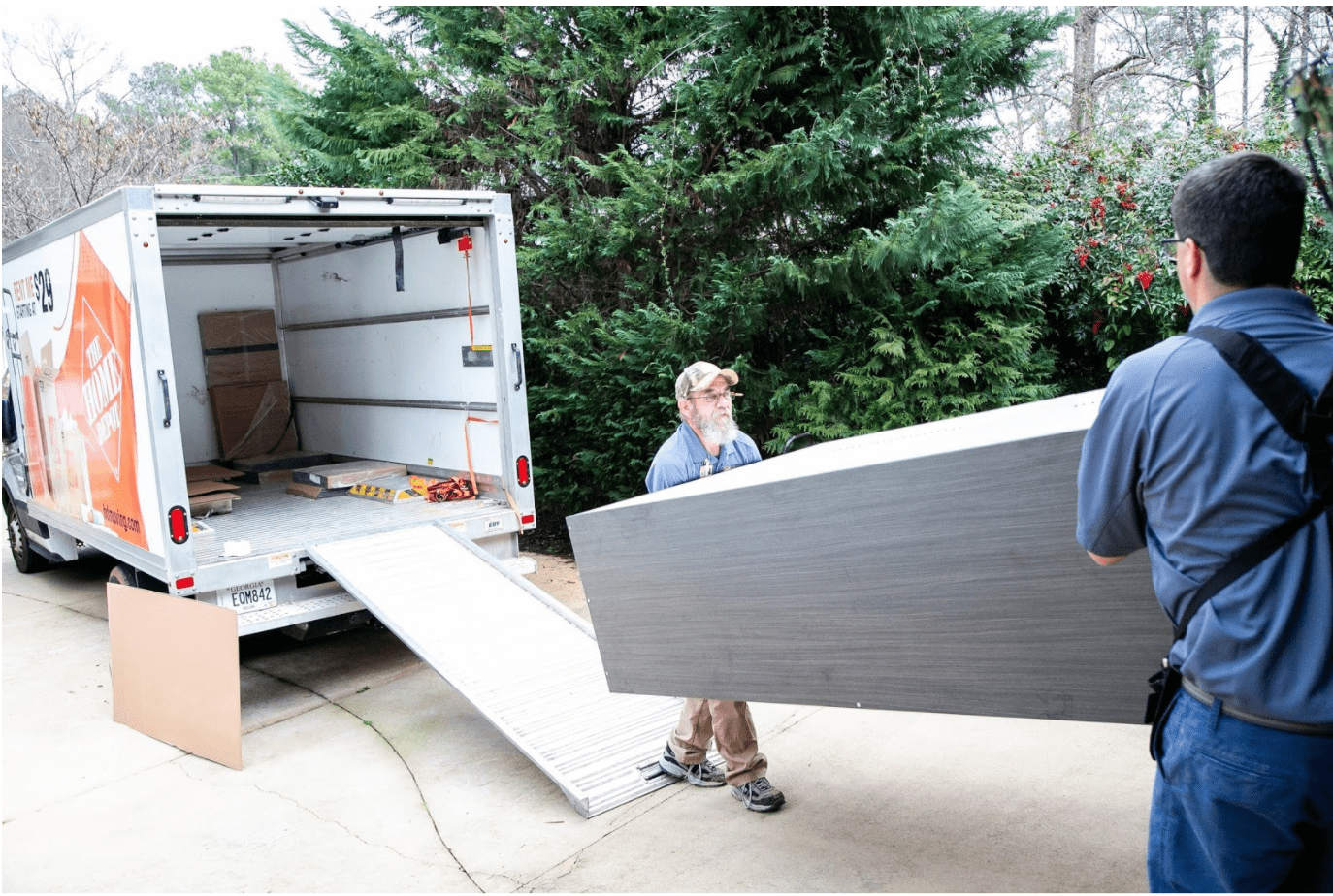 The Final Garage Organization Reveal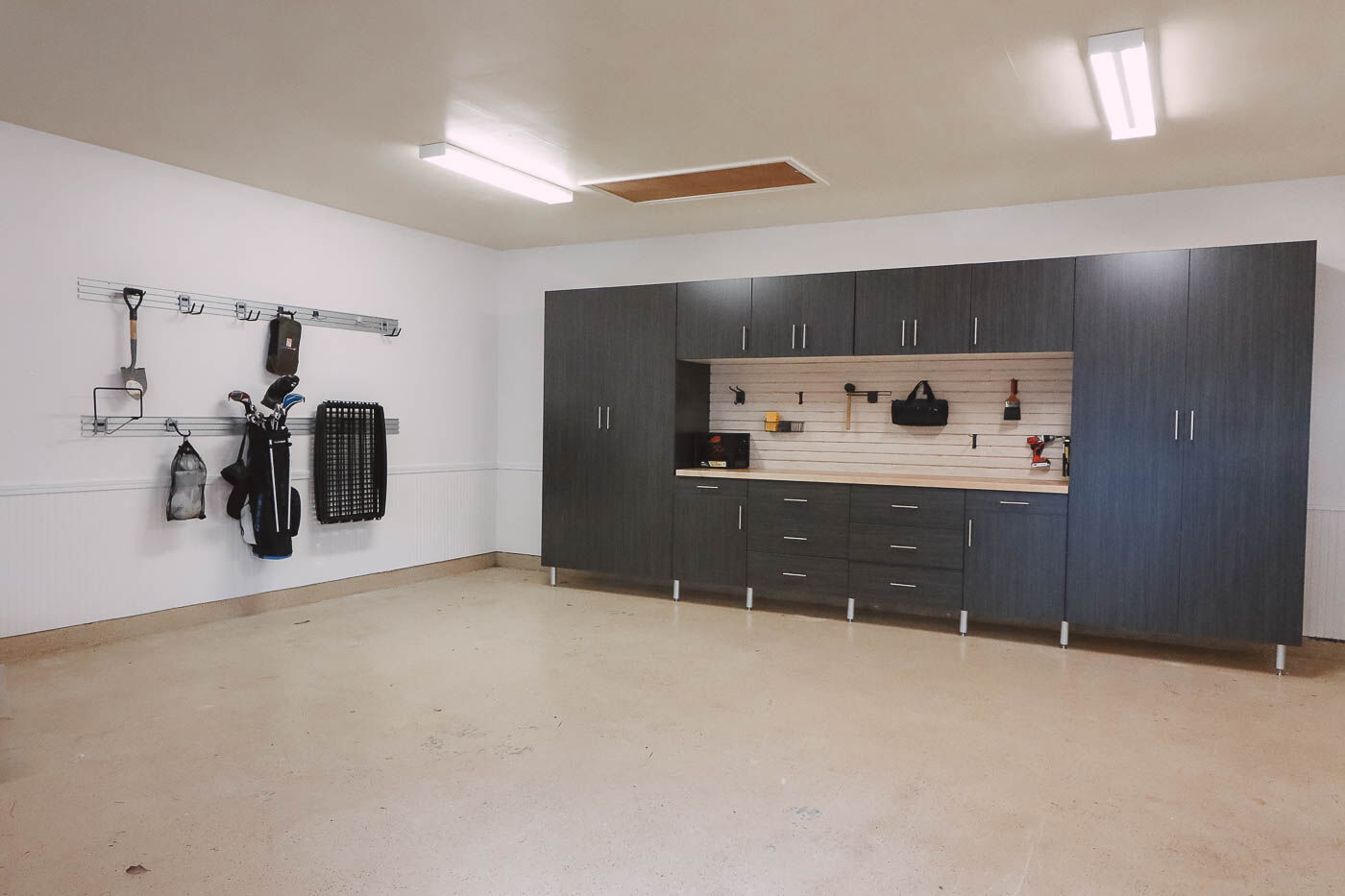 We were deciding between the Dove Grey and the Silver Hammer for the door colors and ultimately went with the Soft Ebony. We were more traditional on the slate wall with a silver slate and a stark contrast with a wood butcher block countertop.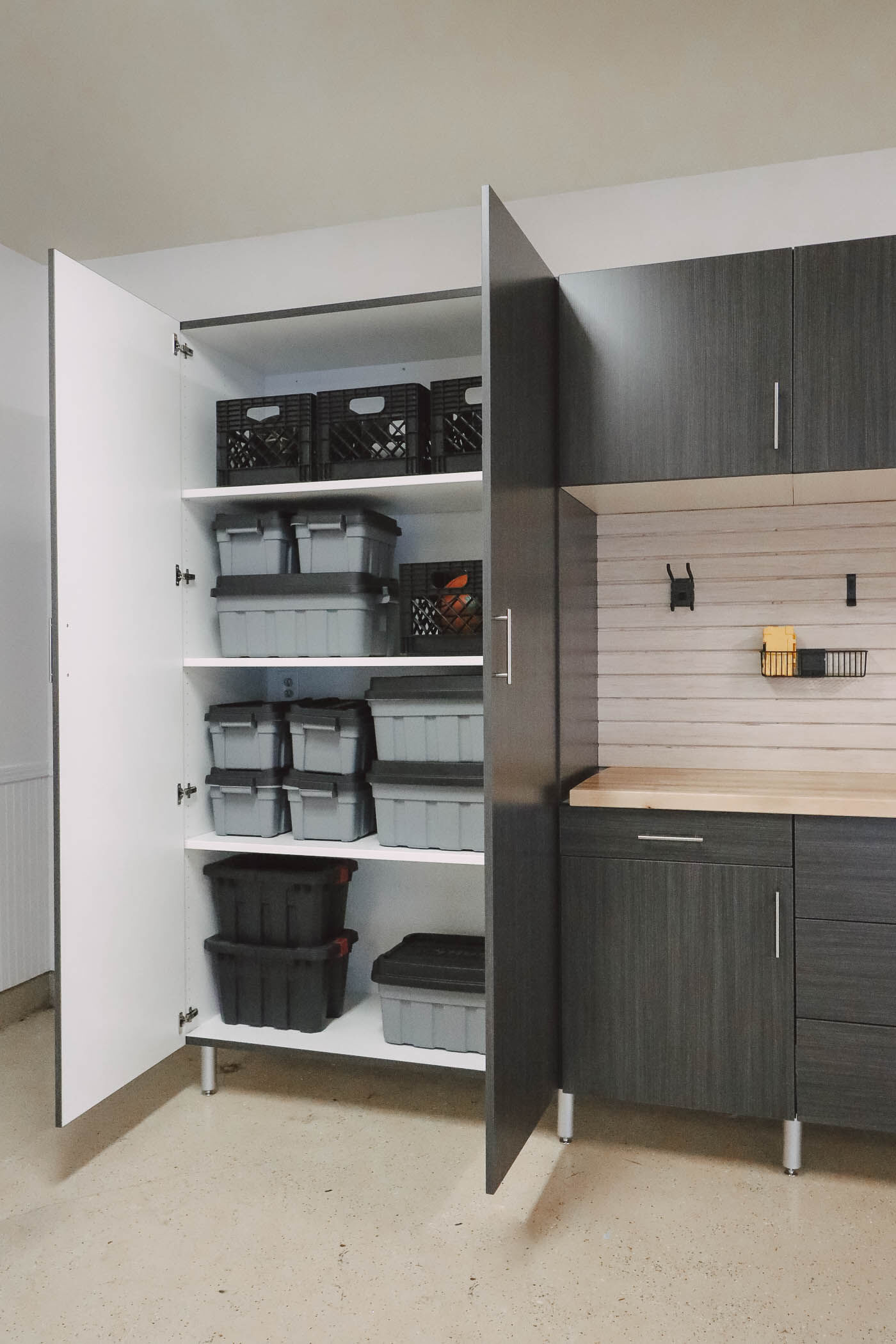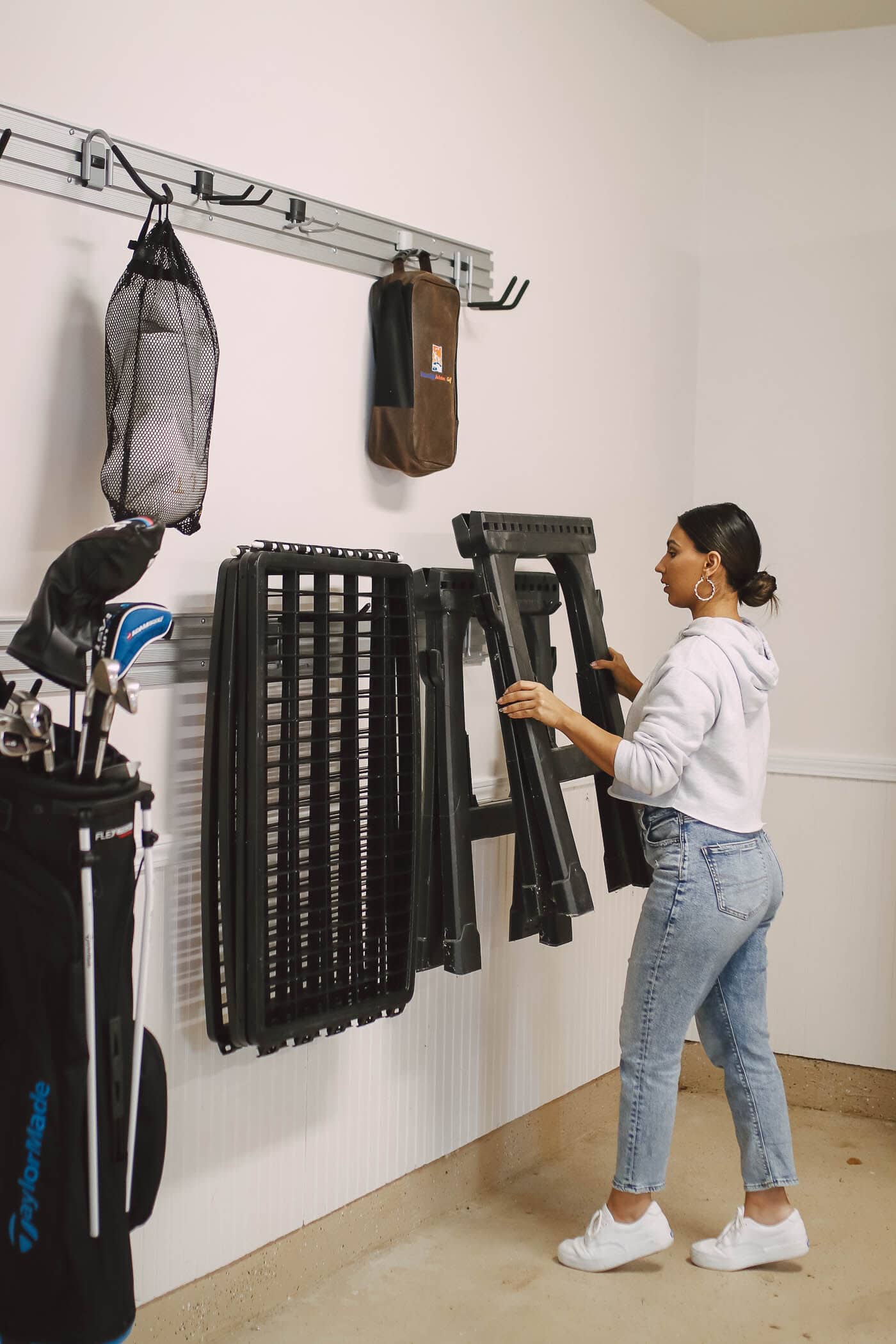 The depth of the cabinets are by far the most impressive. We are able to place so many bins into one area to ensure that our items stay in their place. We've made storage areas for sporting equipment, old & important paperwork (like appliance manuals), and larger seasonal items like holiday ornaments and garland.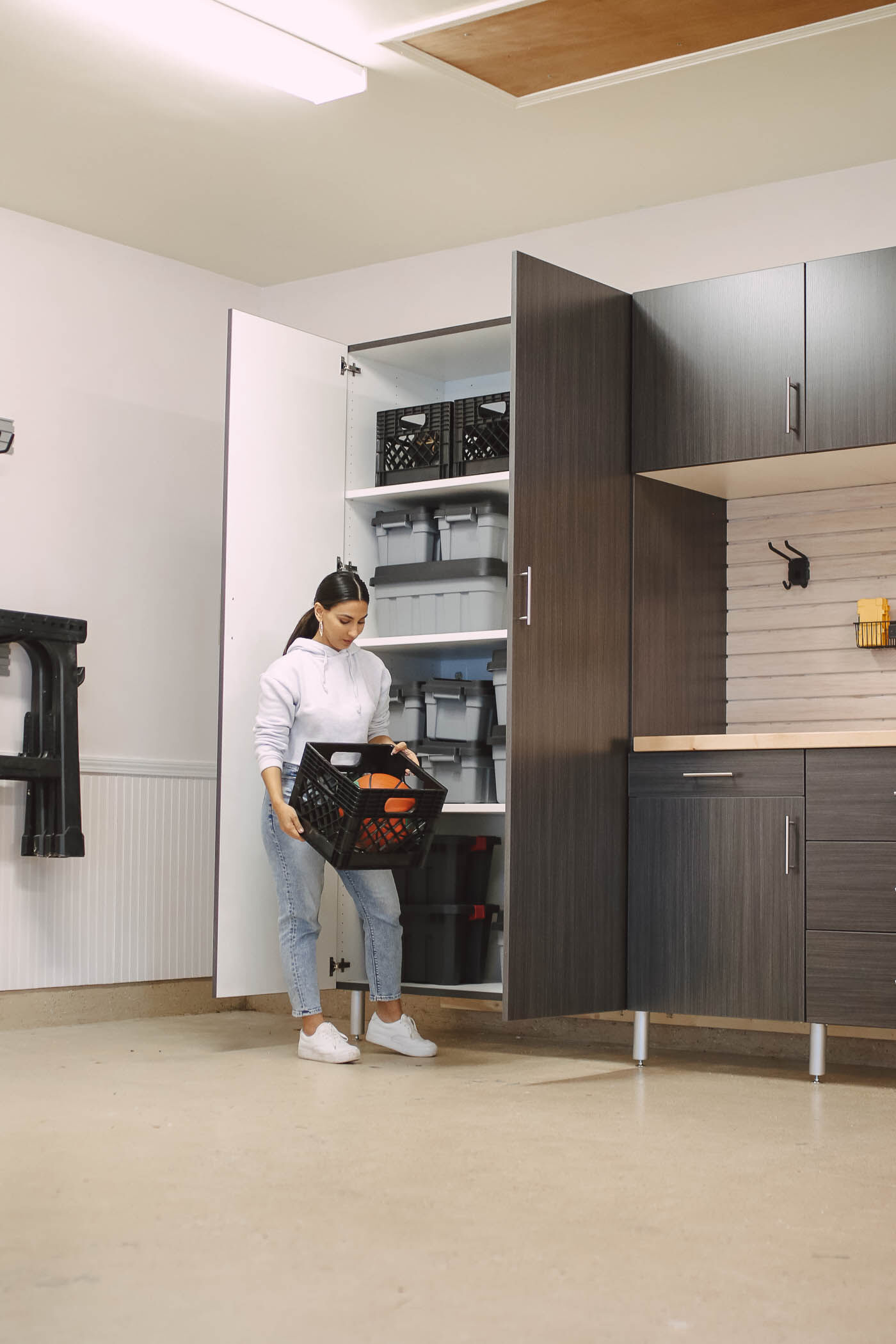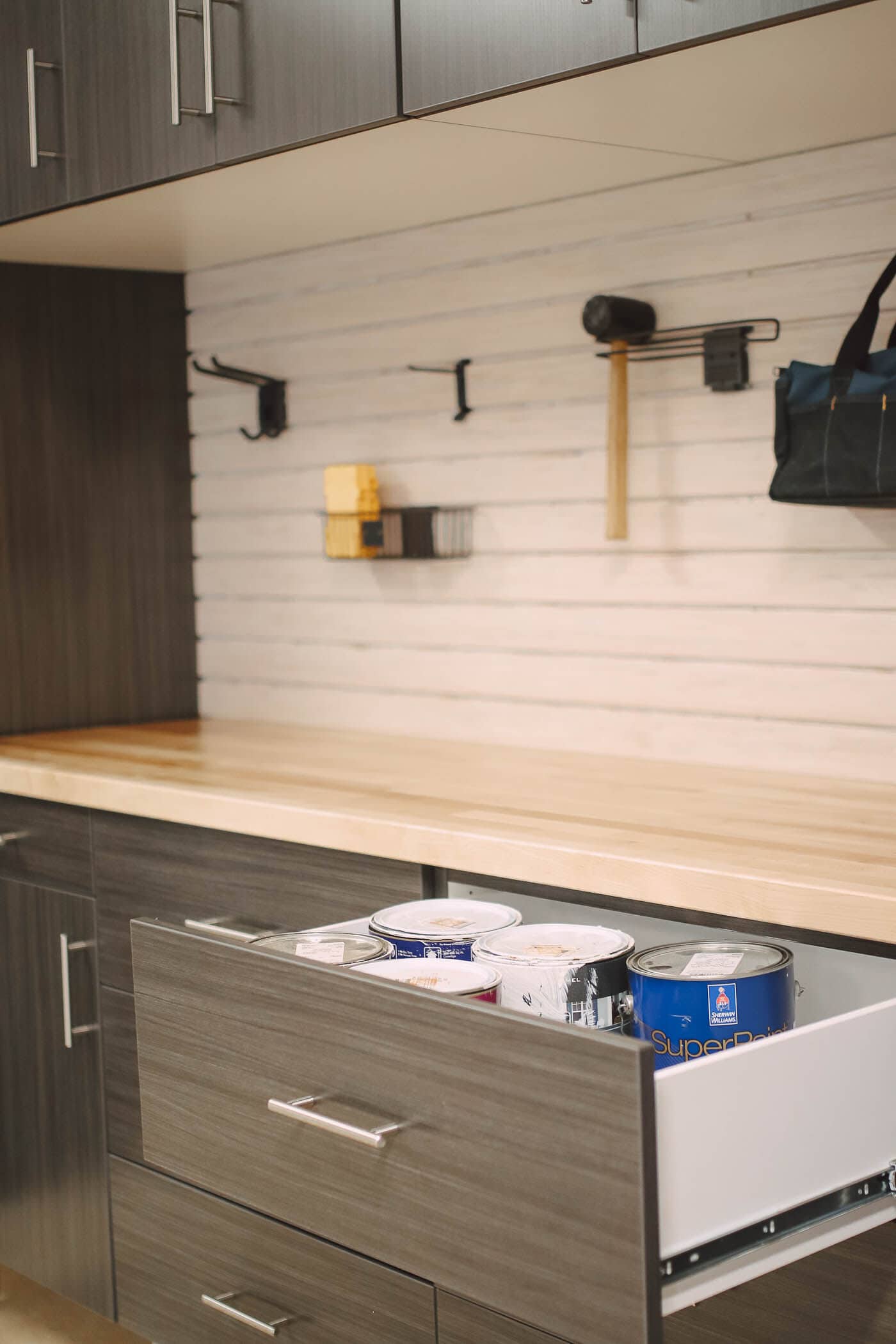 The experience was seamless with The Home Depot team and we're excited to clear out our laundry room and have a spot for everything in our new garage organization system.