This post was created in partnership with Plume & Petal, thank you for supporting the brands that keep Simply up & running.
After the craziness that was this year, what we all need most is some R&R with friends and family. Unfortunately, that luxury won't be available to many of us as we turn to virtual options to celebrate the holiday season with our loved ones.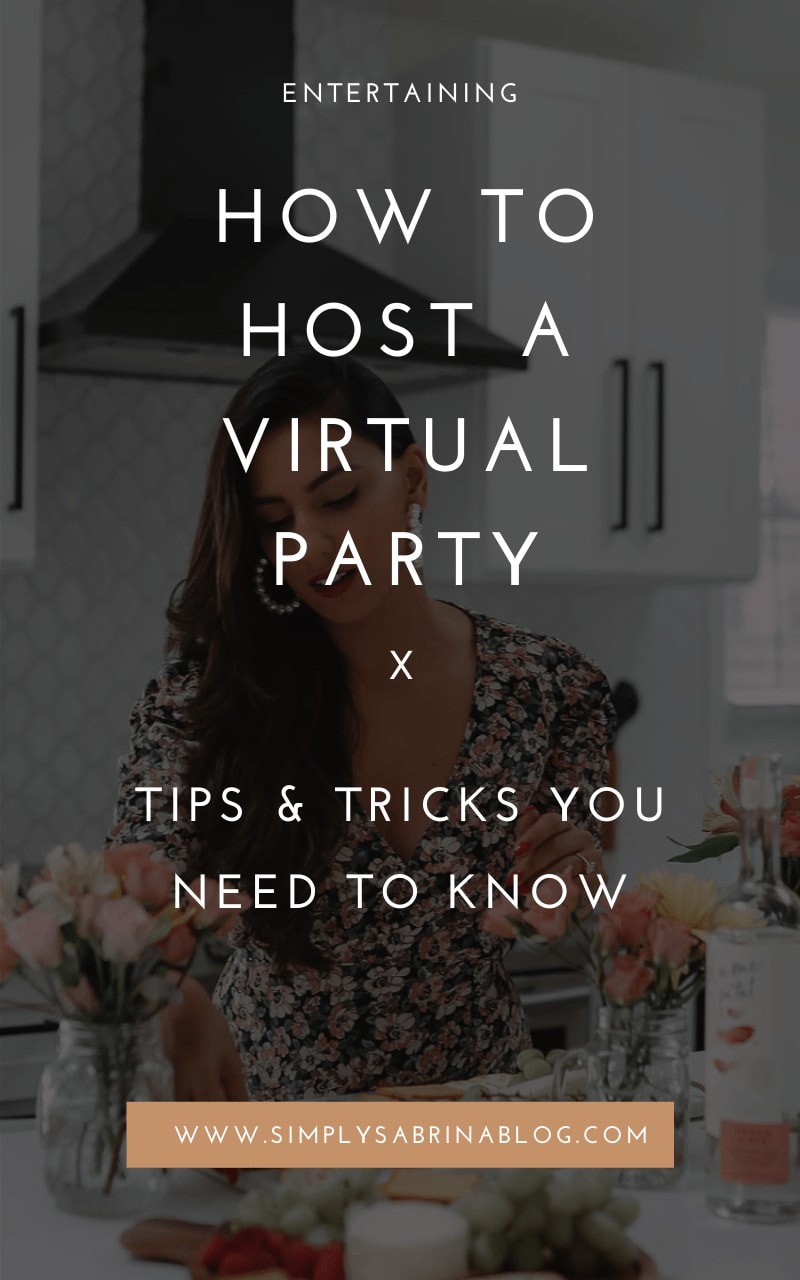 It can be disappointing to swap your Pinterest-worthy tablescape for a festive Zoom background, but there are still ways to enjoy the holiday season from a distance. Here are some ideas to get you started.
Designate a Host
The absolute last thing you need this holiday season is a chaotic group of people yelling over each other. Just like an in-person party, you should designate a host for the event. The host will keep track of time, activities, and entertainment.
Having one person in charge helps eliminate the "what do we do now" experience. You can even create an itinerary and send it out in advance so your guests know what to expect.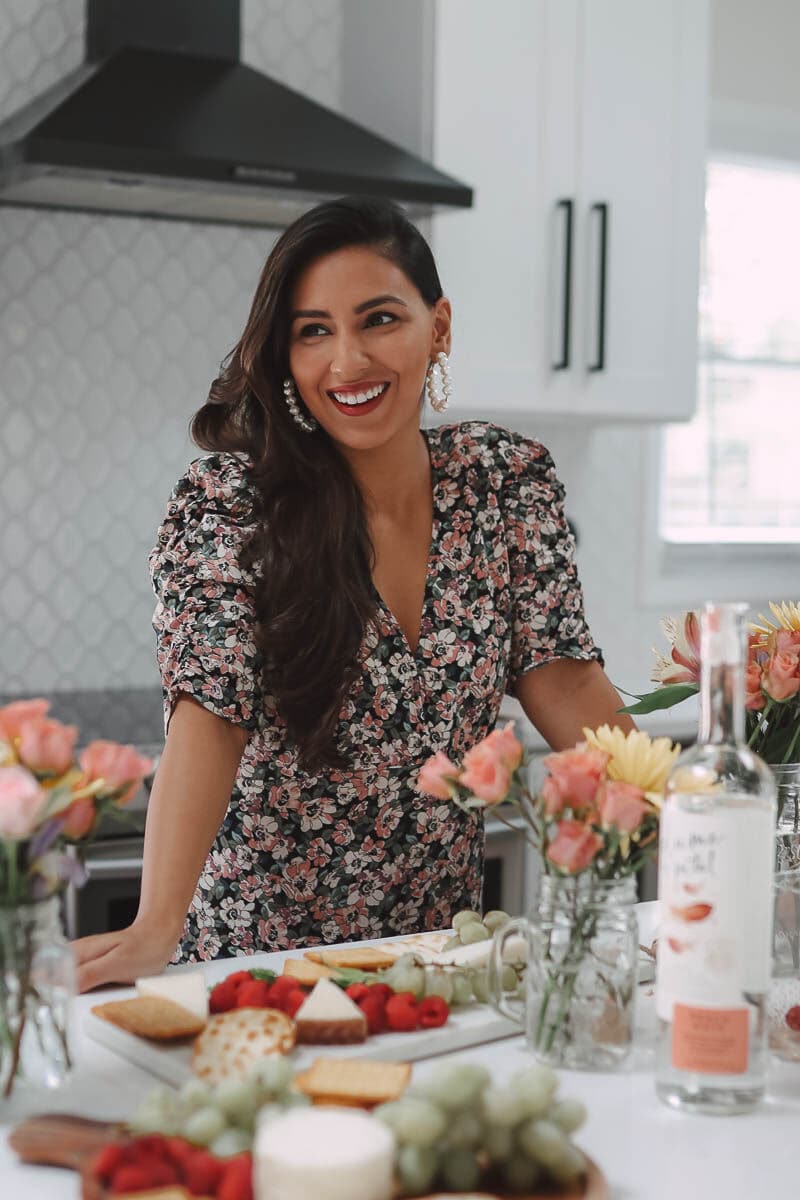 Enjoy a Virtual Experience
If your family or friends are into it, you can swap a traditional holiday around the dinner table with an experience. You can pre-purchase an experience like a cooking or baking class for everyone to do together before it's time for dinner.
That way you are all eating the same meal or dessert at the same time –and you experienced the highs and lows of the kitchen in the sanctity of your own home.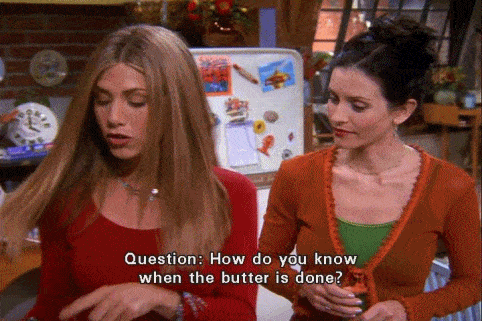 Have a Dress Code
The party will feel more festive if you are wearing holiday clothing. Depending on your audience, this could be comfy pajamas, or a formal ensemble. Whatever it is, share the dress code in advance so all of your guests are on the same page for what to expect on the day of.
Pour The Same Drinks
If you're having a virtual event, you want to choose a drink that allows your guests to enjoy the entire day without feeling weighed down and tired. Plume & Petal is vodka infused with natural flavors and only 20% ABV & 83 calories when served as a spritz.
As a hostess, it's important to have options for your guests and here is an amazingly easy cocktail recipe that your guests might enjoy.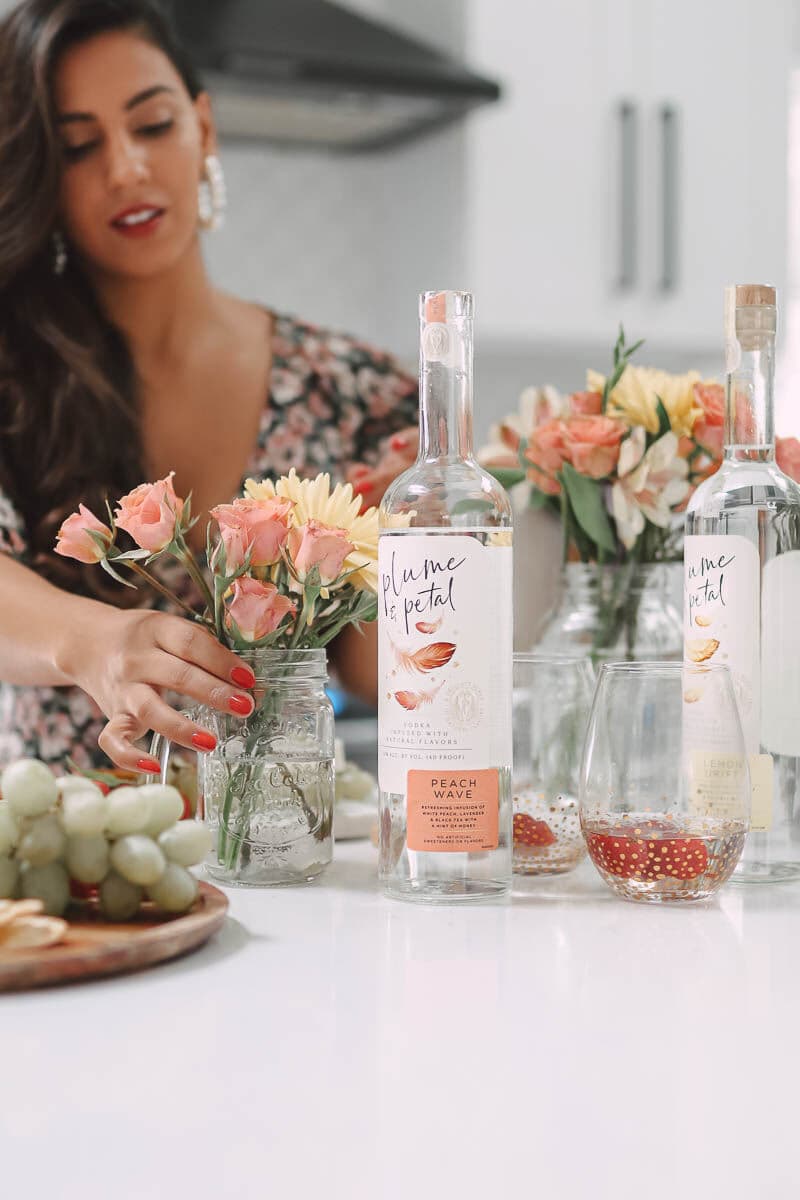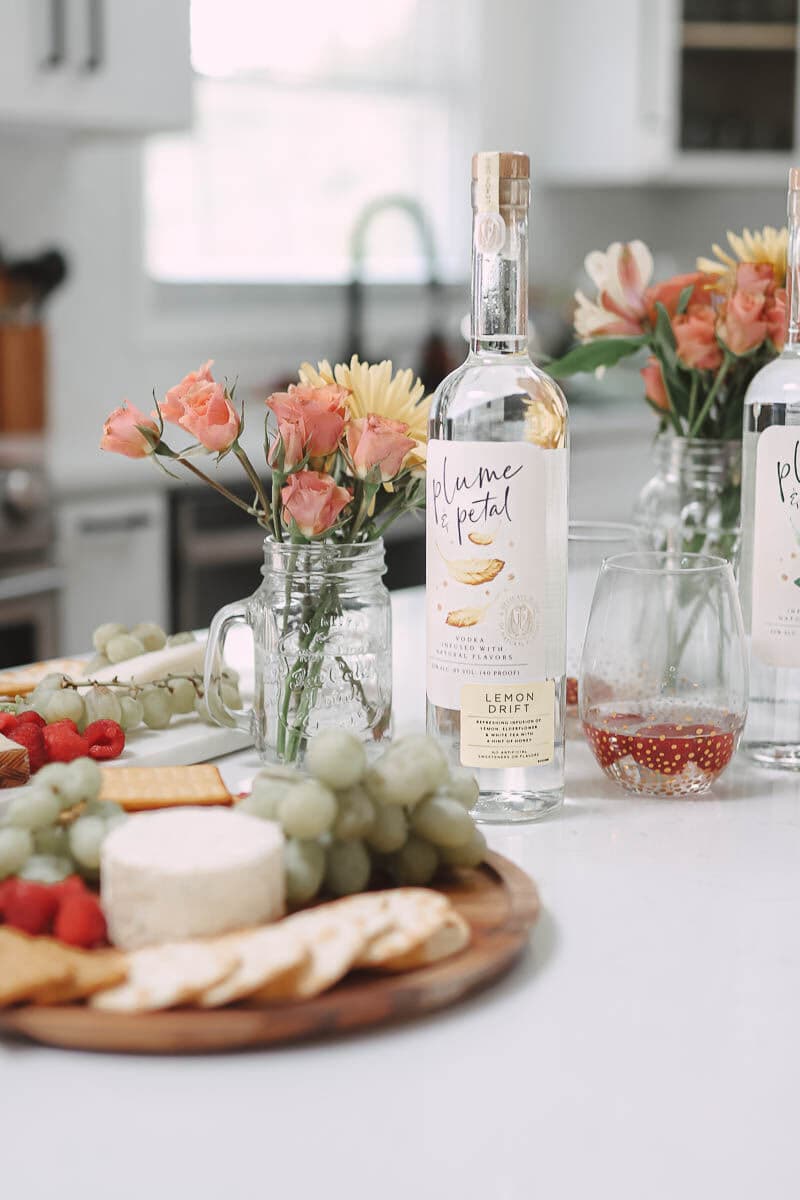 Protip: Send out a care package with garnish, soda water, and instructions on where to grab Plume & Petal with your invitation to get guests excited about your holiday soiree. You can see locations where Plume & Petal is available here.
Plume & Petal Spritz
1.5 oz. of Plume & Petal Lemon Drift

3 oz. Club Soda

Signature Fruit Garnish of your choice, I recommend fresh raspberries or a lemon wheel.
Plume & Petal is available in three different variants: Cucumber Splash, Lemon Drift and Peach Wave. Lemon Drift is the most popular flavor with notes of cucumber, lemongrass, chamomile tea, and honey – I know your guests will love it!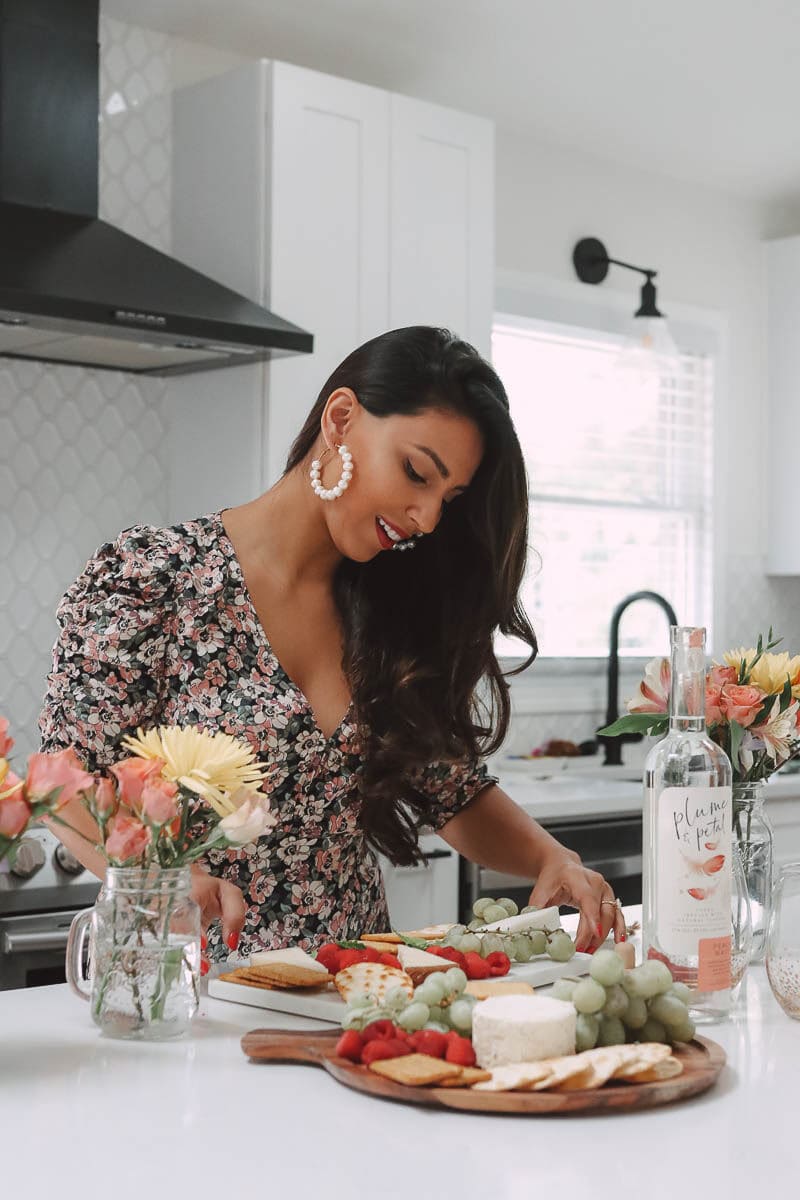 Set Up a Tablet or Phone
It might be a good idea to send over some inexpensive phone or tablet stand links to your friends and family to get them ready for the virtual holiday experience.
Muffled volume and moving faces can create chaos when you're trying to have an elegant event, so place one device in a stationary location like the kitchen where everyone in the home is in frame.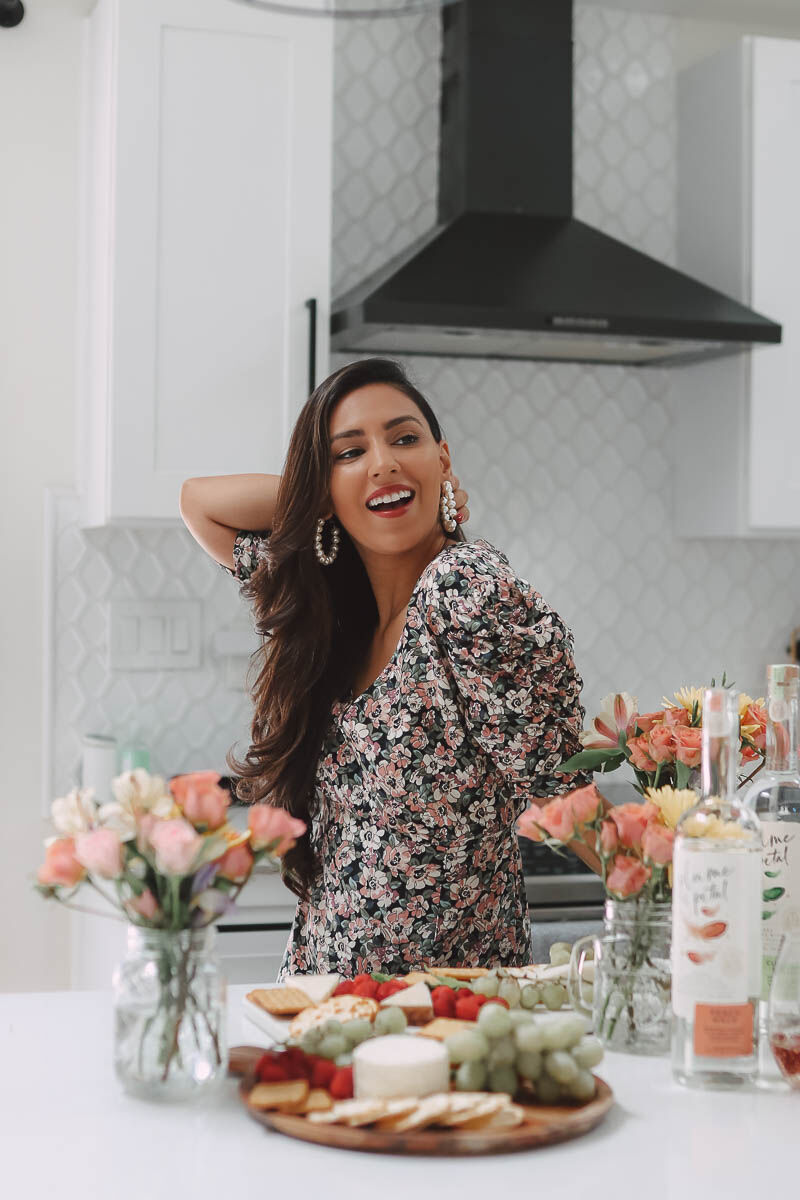 Try an Online Game
The best part of spending time with loved ones at the end of the year is truly just being with the people you love. While it may be hard to have a sneak away with your grandfather who will give you life lessons, you can still factor in opportunities to chat with everyone. Choosing games like Hygge to allow for conversational chatter while you let the drinks flow with Plume & Petal.
Final Thoughts on How To Host a Virtual Holiday Get Together
This holiday season being adaptable is key, but remember that your loved ones will follow your lead on energy and acceptable of this new normal. Introduce new and fresh ideas to energize your family & friends with these virtual holiday get together ideas.