It's no secret that Thai food is my favorite cuisine. I'm not even exaggerating when I tell you that we eat it every single week. (If you ever need a list of the best Thai restaurants in Atlanta – I'd be happy to send you a list.) But the truth is that when you want to eat your favorite foods weekly, you have to start making them on your own. Not necessarily just to save money, but also because you need to know what goes into your body. The good news is that Thai food is exceptionally easy to make. I'm not even exaggerating. For example, most meals don't require a marinade, cook on high heat, and require simple ingredients — like Gai Pad Krapow or Thai Basil Chicken.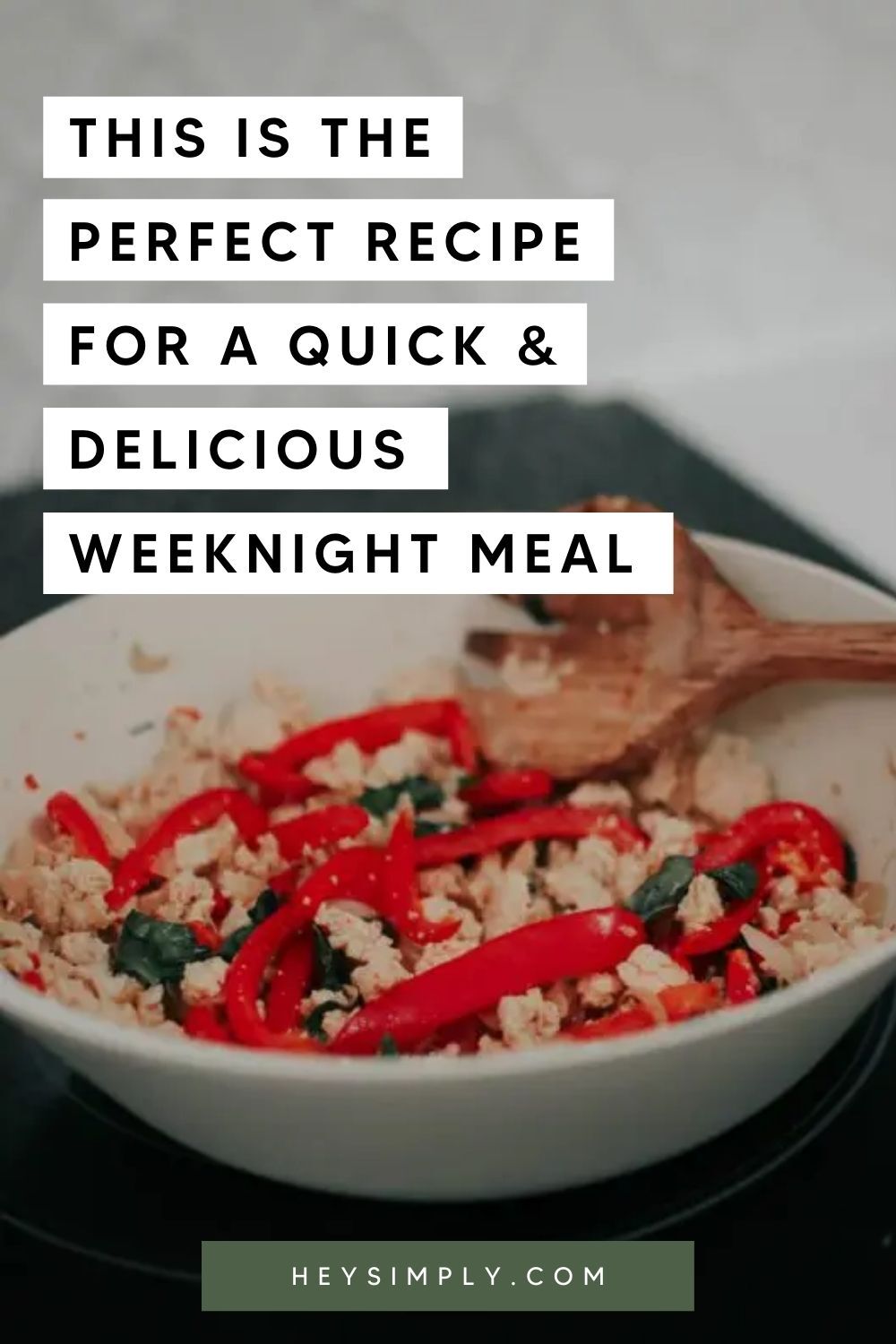 I want to talk a little bit about ingredients because I am the kind of person that wants to have every single thing the recipe lists before I even attempt a dish. I know that not all substitutes are created equal but for this recipe, I wanted to be clear on what and cannot be substituted. The meat can absolutely be substituted, I'm sure this dish can be made with beef or tofu but I would find separate instructions on how to prepare it. As far as chicken goes, I used to make this dish with chicken breast but recently Sahir has been very into ground chicken so now we make it this way. The other ingredients are fairly simple, we have basil (essential), red Serrano peppers, shallots (can be substituted with red onions, a red bell pepper, garlic, and lime.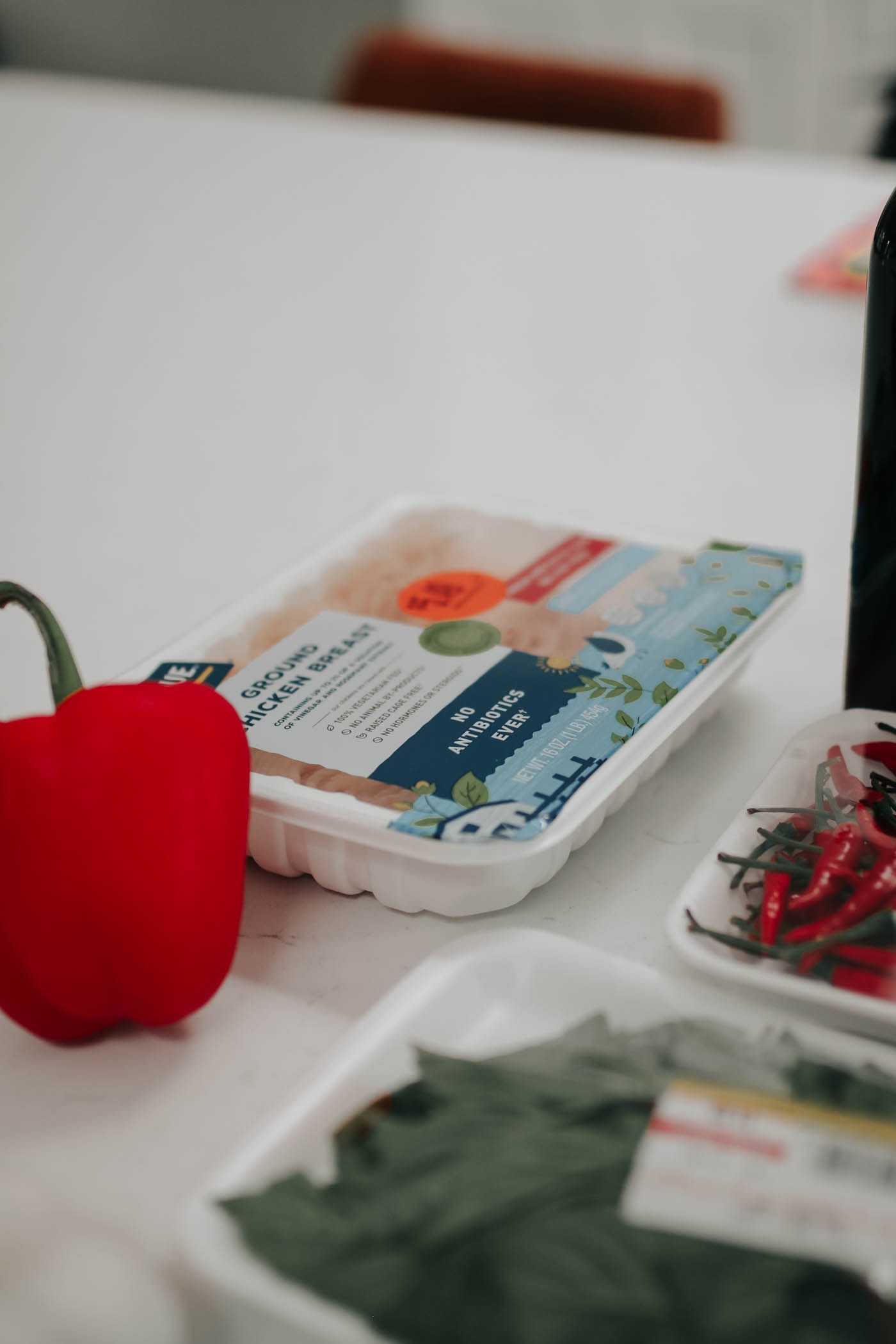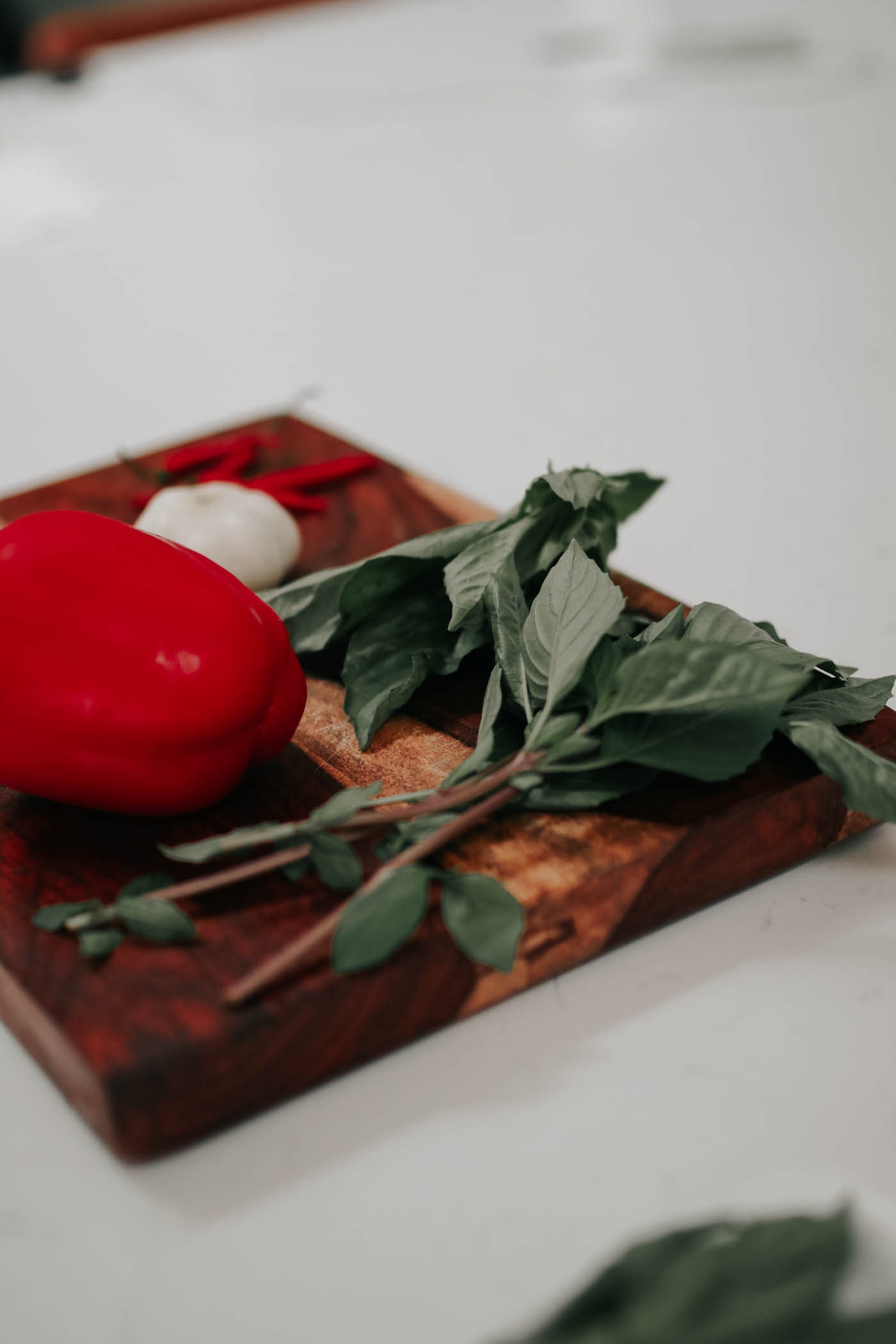 As far as sauces and seasonings go, this is where it gets tricky. Fish sauce is like an 8 on the essential scale for this recipe (even though you only need a splash of it). Fish sauce is extremely pungent but has a ton of flavor that defines Thai food (even if it seems a little strong). Sesame oil is a nice to have, but any cooking oil will do.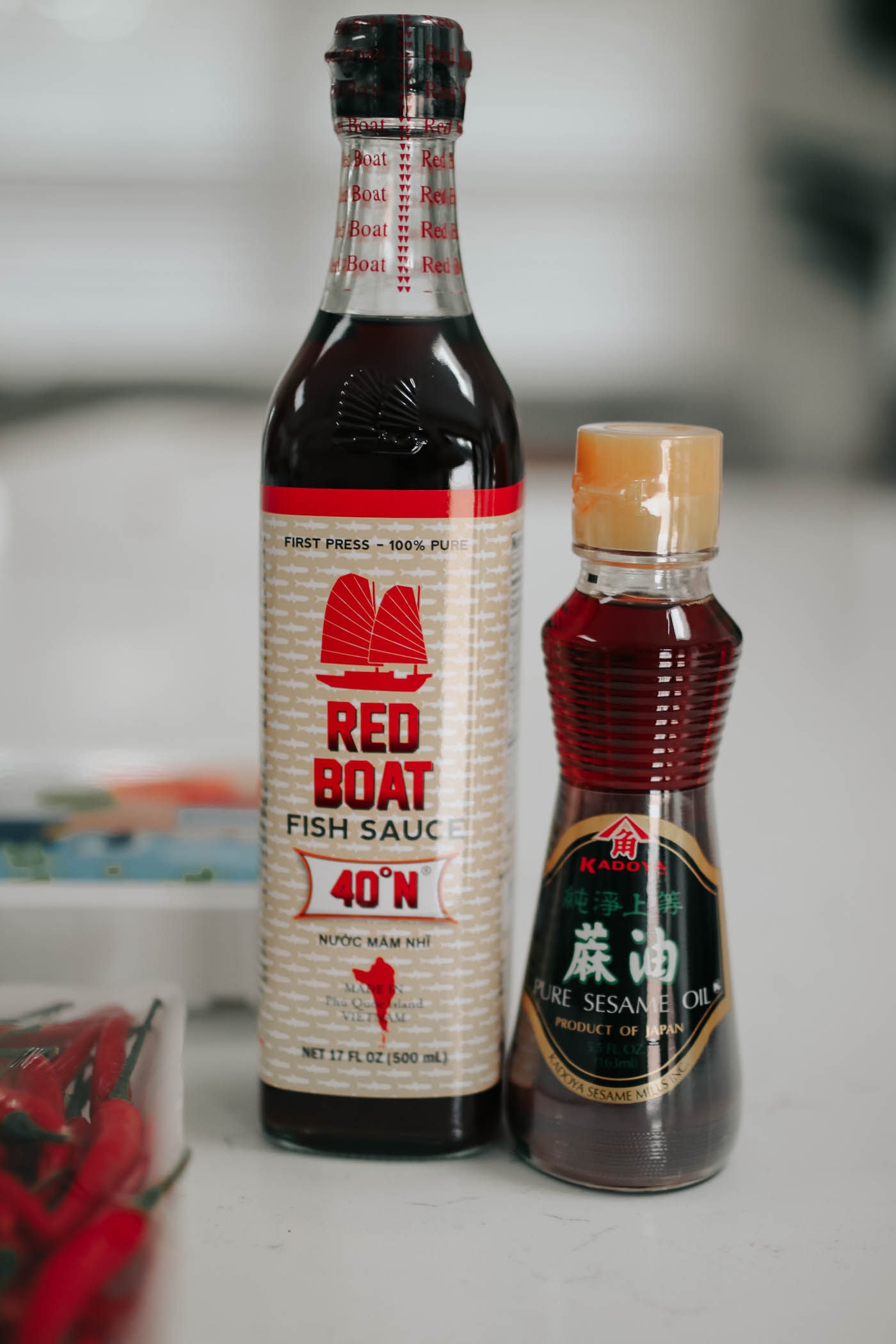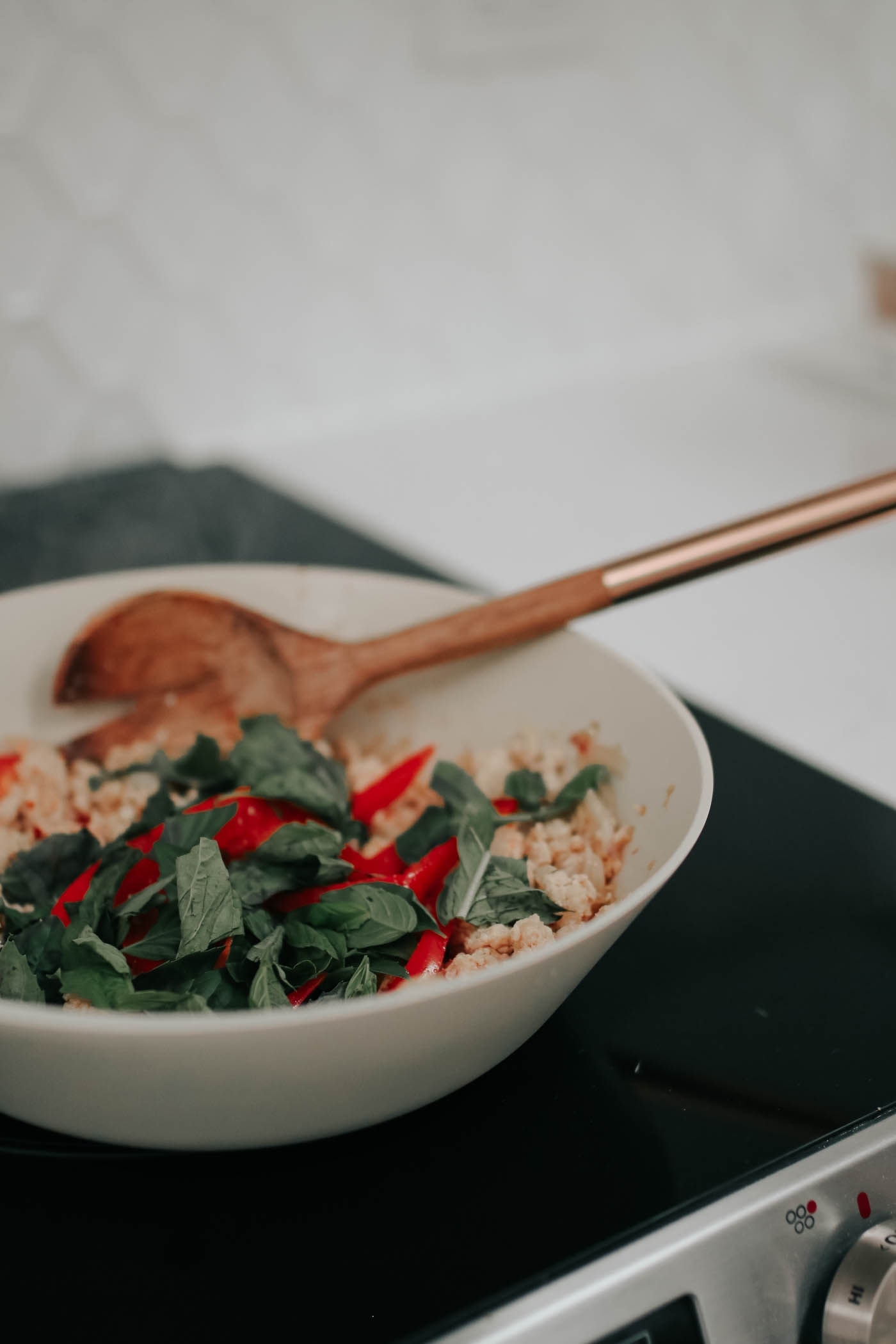 One thing that I think adds a ton of flavor if you can find it is ground Thai chili powder. It is not an easy feat to find this! I looked at half a dozen Asian grocery stores before I found it. The key to making sure you are finding the right powder if you can't read Chinese, Korean, or Thai (like me) is to check and see if the product is made in Thailand. This is crucial and will be the #1 indicator that you have the right bag. Unfortunately, many "red ground chili powders" from Vietnam or Korea look identical from the outside and you won't know until you try it. Trust me, I have 5 of the wrong bags to prove it. However, don't sweat if you can't find it. Like I mentioned, certainly not necessary for this recipe, I find that chopping fresh red chilis is a great substitute.
Lately, on Instagram stories, I've been sharing cooking adventures with you and my Thai Basil Chicken is one of my most highly requested recipes. This recipe so quick and easy to make. You can literally take it from the fridge to the table is less than 30 minutes, which makes it a weekday favorite. You asked and I delivered. We generally pair this dish with white or brown rice for a quick fix, but if you are trying to cut down on carbs you can always have it in a lettuce wrap. The recipe is below, enjoy!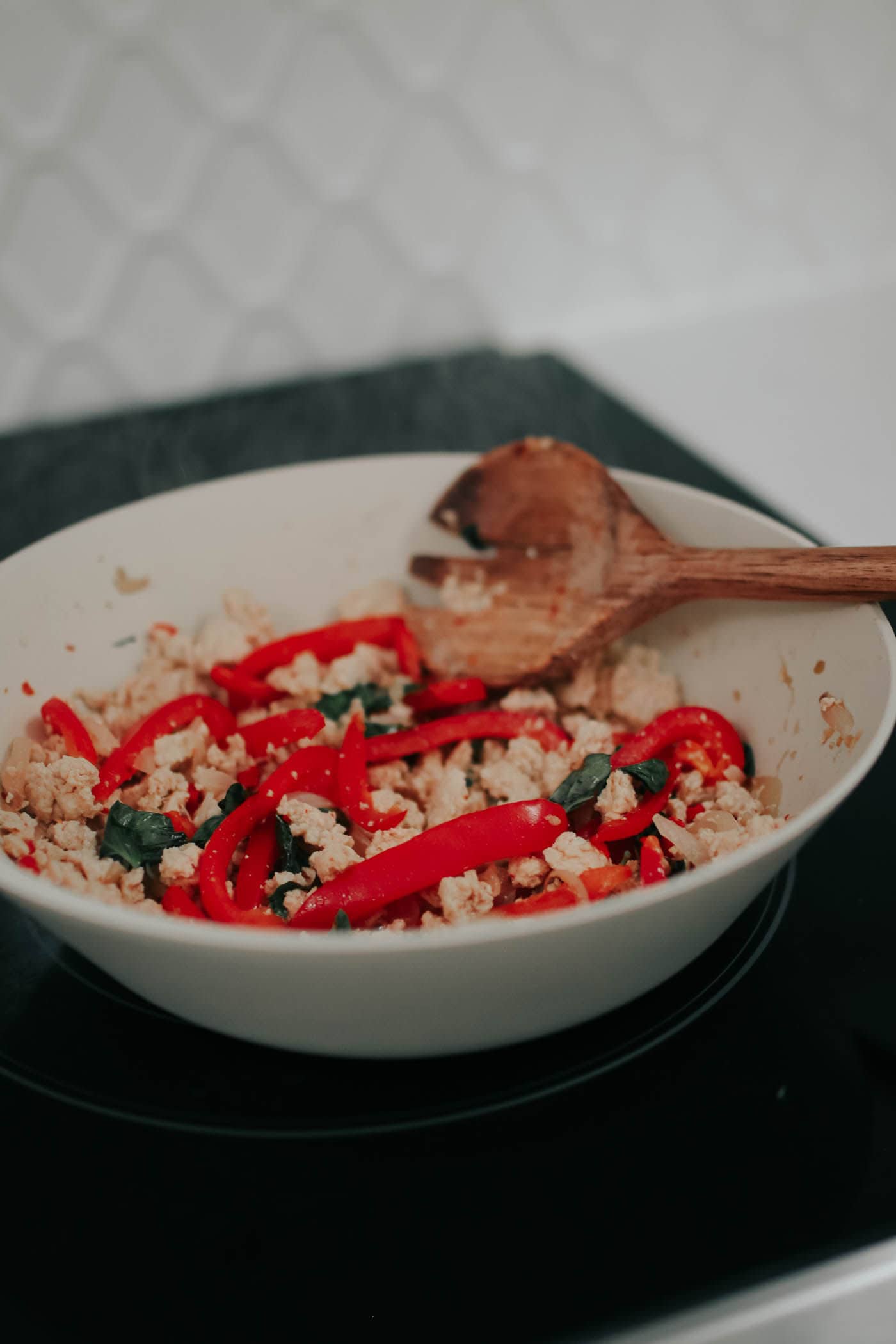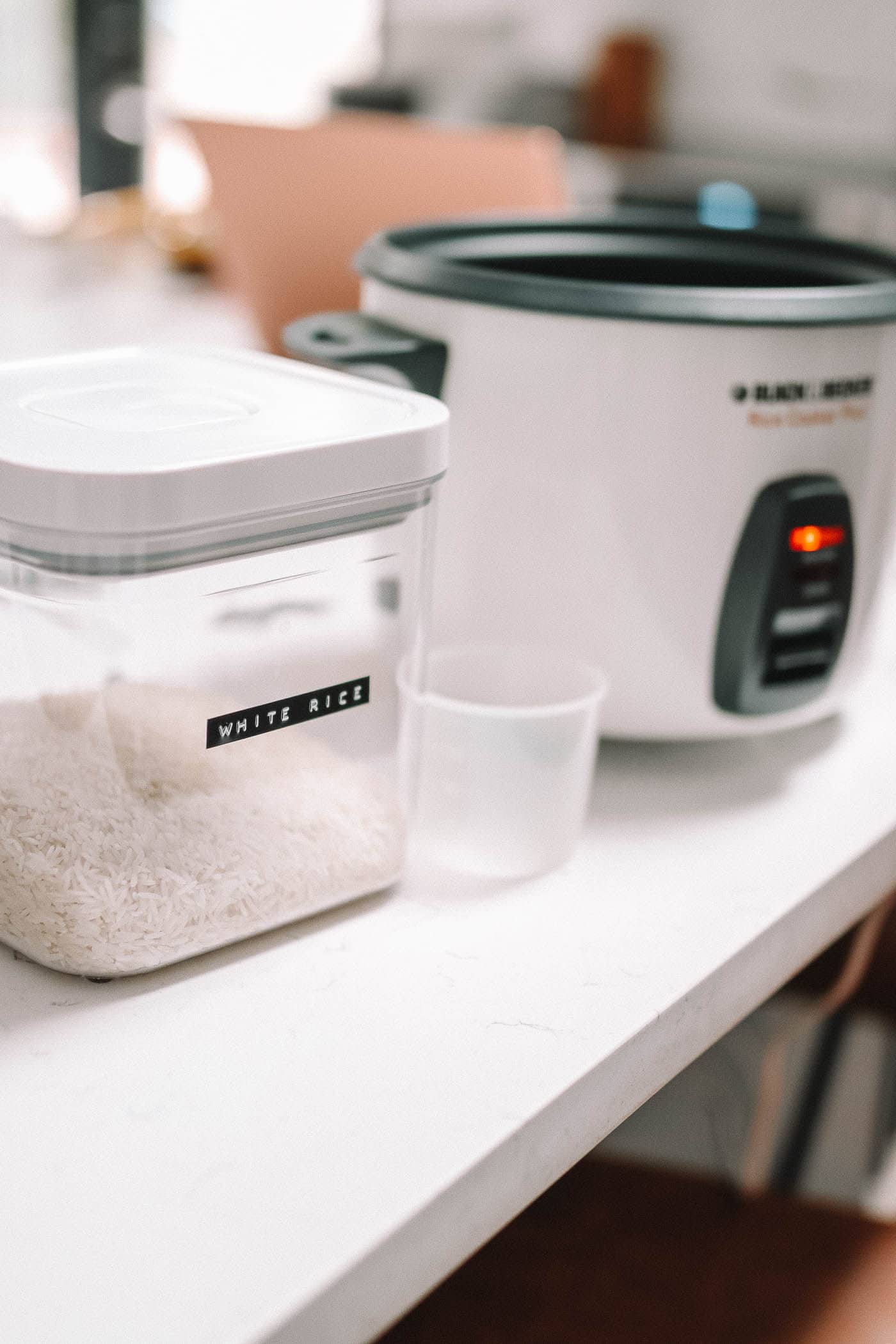 [yumprint-recipe id='6′]