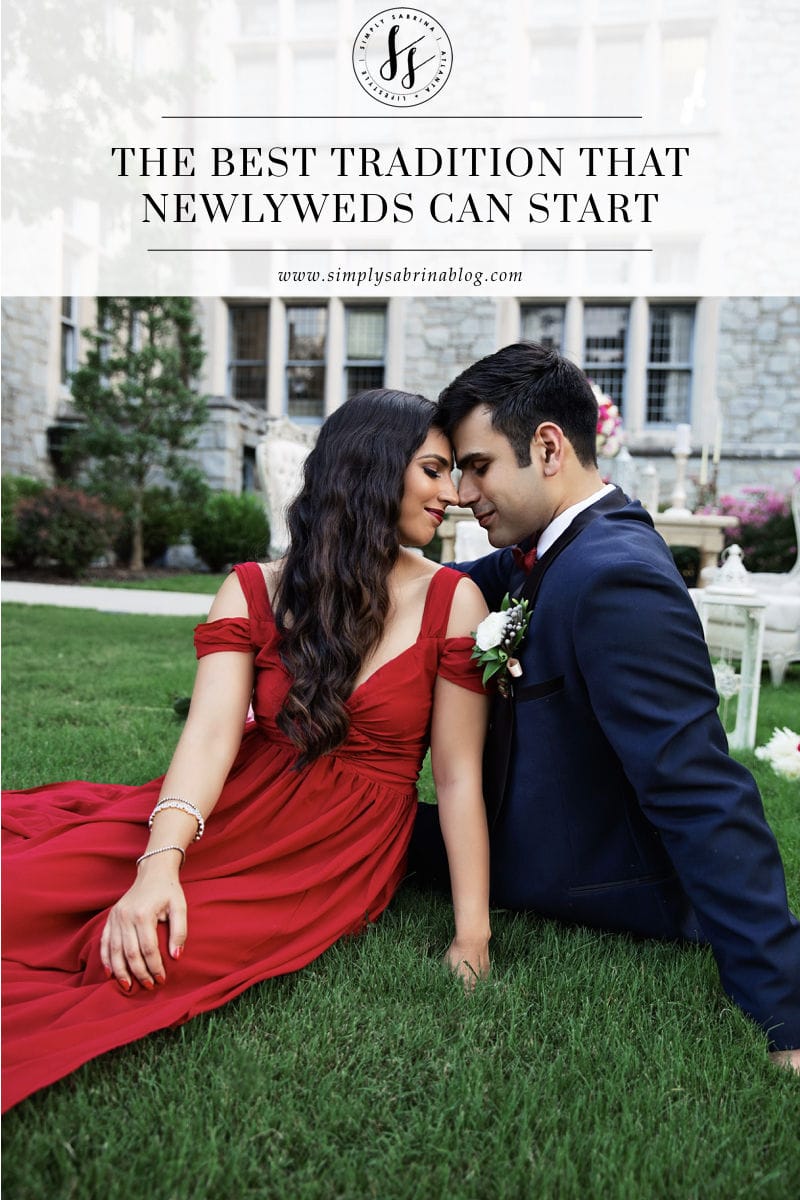 I've been getting so many questions about Sahir and I's relationship, so this is a quick rapid-fire segment where we get short & sweet answers to burning questions about "the little things" in your relationship. This column has brought so much joy into my life and I love being able to share tidbits of my life with Sahir. If you ever wondered if we have any traditions, what the best way to end a fight is, or what we disagree on the most, keep reading.
Best way to end a fight?
For me: Bubble Tea & The Mindy Project. For him: A sincere apology & a chocolate chip cookie. Easy, next.
Related Post: What Are The 5 Love Languages & Why Is Everyone Obsessed With It
---
Any favorite traditions?
I usually get home before Sahir so every day when he comes home he sweetly calls for me (his favorite phrase is "Wiiiiiifeeeeee") and I usually stop what I'm doing and go greet him at the door. It's a small gesture, but I love getting that sweet hug and kiss when he comes through the door and he loves seeing me first thing when he comes home.
Edit: Now Theo greets Sahir at the door while I watch lovingly.
---
Biggest thing you disagree on?
We have fundamentally different views on music. Sahir loves rap music and gets hooked on singular artists. I have a general appreciation for the arts and like the more "mixtape" route. I like Top 40s everything, he picks one person and will obsess about everything they have ever released. We generally compromise on 2000s R&B Hits (cue Usher!)
---
What are you most proud of in your relationship?
Seems silly, but the sheer amount of time. Sahir and I are in our 12th year together and the fact that we still love each other as much as we do, get giddy when we see each other, and can spend hours talking without getting bored is an achievement in itself.
Related Post: Two Year Wedding Anniversary
---
Favorite way to spend time together?
Ordering takeout and watching Suits together on the couch. Our home has become quite the sanctuary and I love spending time there together.
What else do you want to know? Catch up on all of my relationship posts here.