For ages, fitness professionals have debated whether cardio or strength training is the key to a fit physique. In truth, everyone knows that it's a combination of both – but that won't stop studio owners from trying to convince you that their fancy spin machines or heavyweight machines are the keys to your perfect physique. But here's the one workout that you need to try.
Related: What Is A Megaformer?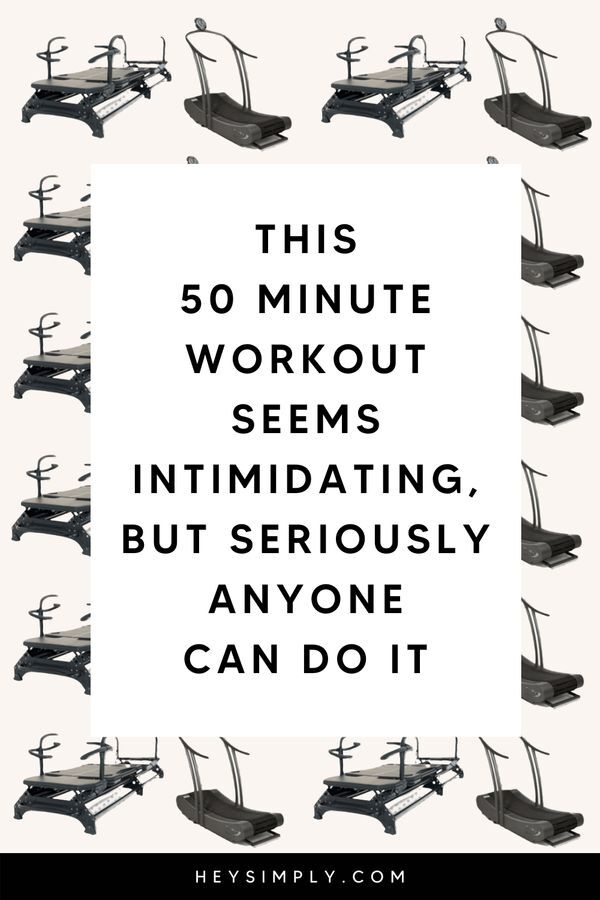 For months, I've been committed to the Sculpthouse program – which is the perfect combination of cardio and weighted training. If you follow me on Instagram, you know that I pretty much live at Sculpthouse and love my workouts there. This program is unlike any other and here are a few things that make a workout like Sculpthouse unique.
Related: 5 Ways To Get Motivated About Working Out
50 Minute Timeline
What is it about workouts that are under an hour that make them so wonderful? I can push myself for 50 or 55 minutes, but the last 5 minutes always tend to be the hardest. Sculpthouse is broken into a 22-minute cardio & 22-minute strength section with a small two-minute break in between to put on or take off your socks/shoes.
Hamster Style Cardio
Sculpthouse uses two extremely exclusive styles of machines in their split-class format. The cardio portion of the class is done on the Woodway Curve treadmill which is more or less like a hamster wheel. I know it sounds crazy, but hang in there with me. These are human-powered machines with no motor which means that you burn up to 30% more calories than a standard treadmill. The Curves make running low impact and easier on your joints too!
Related: Do These 3 Things To Ease Back Into a Fitness Routine
Core Blasting Strength
Megaformer classes will do wonders for your core – remember this post? But, that doesn't mean you can't use it for your whole body. This method of strength training uses slow and controlled exercises which is often different than your usual high interval intensity training. Different spring loads allow you to added levels of resistance to the workout for added difficulty.
---
If you haven't been to a class like Sculpthouse yet, now is the time. I go anywhere from 2-4 times a week and I love how it's done wonders for my body. Not to mention, Sahir loves it too. There's nothing like replacing food dates with fitness dates for a healthy couple. Sculpthouse now has studios in Atlanta Perimeter, Atlanta Buckhead, Nashville, and Dallas! You can get 10% off a class package with the code "SABRINA10" AND 15% off studio merch with the code SABRINA15 – enjoy!