We've been blessed to travel almost every month this year and while I love exploring and seeing the world, I've been kind of excited to just stay home and have a lazy weekend. I missed sleeping in on a Saturday and taking Theo to the dog park with Sahir or making pancakes on Sunday morning and a complete mess in the kitchen! But I'd be lying if I said I didn't miss being on vacation. When Babbleboxx sent me their Staycation box I was so excited! It was literally everything you need for a little holiday – shipped to my door. Needless to say, Theo and I had a blast opening all of the goodies (him trying to eat the packaging and me trying to keep it away from him!). Here's what was in the box: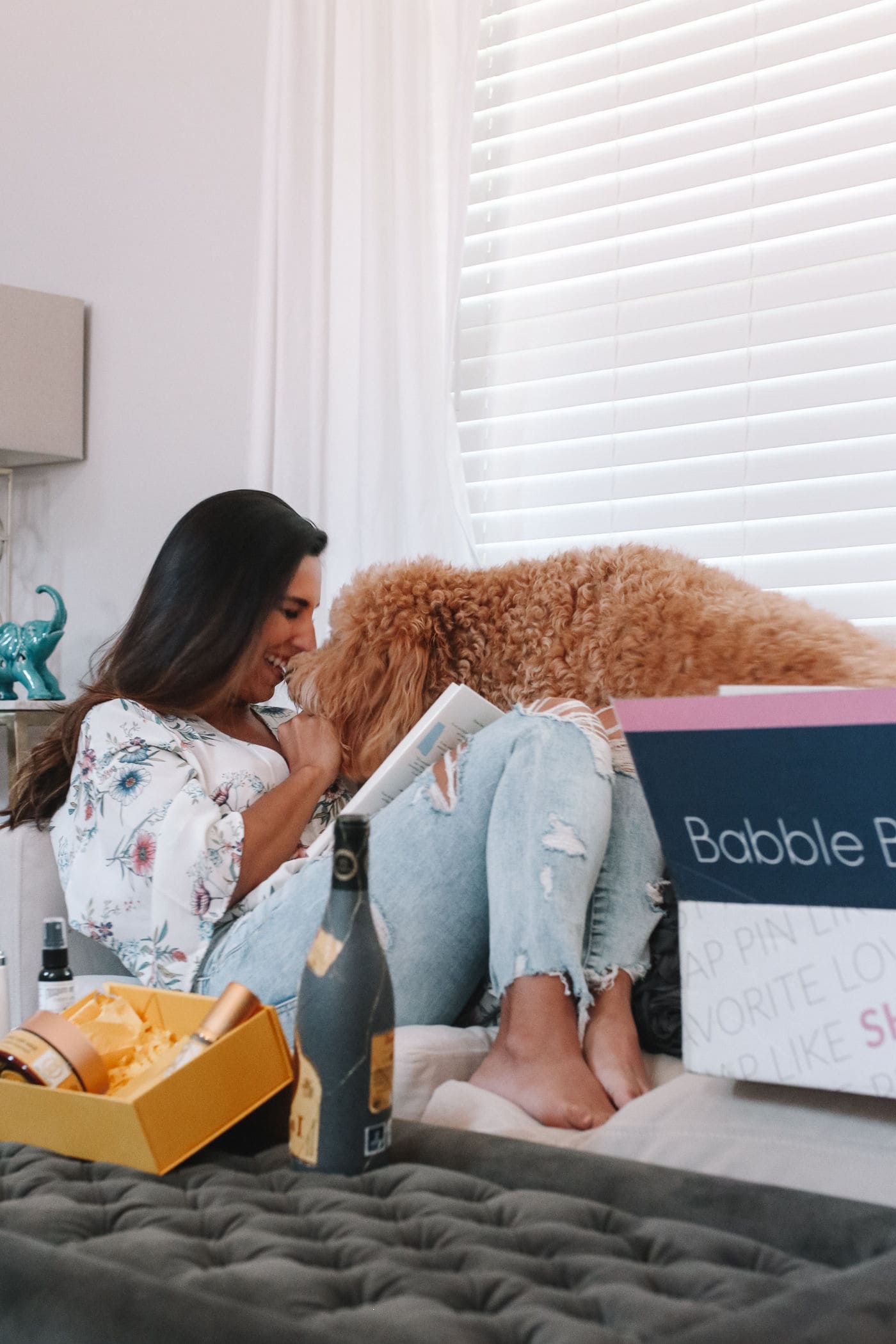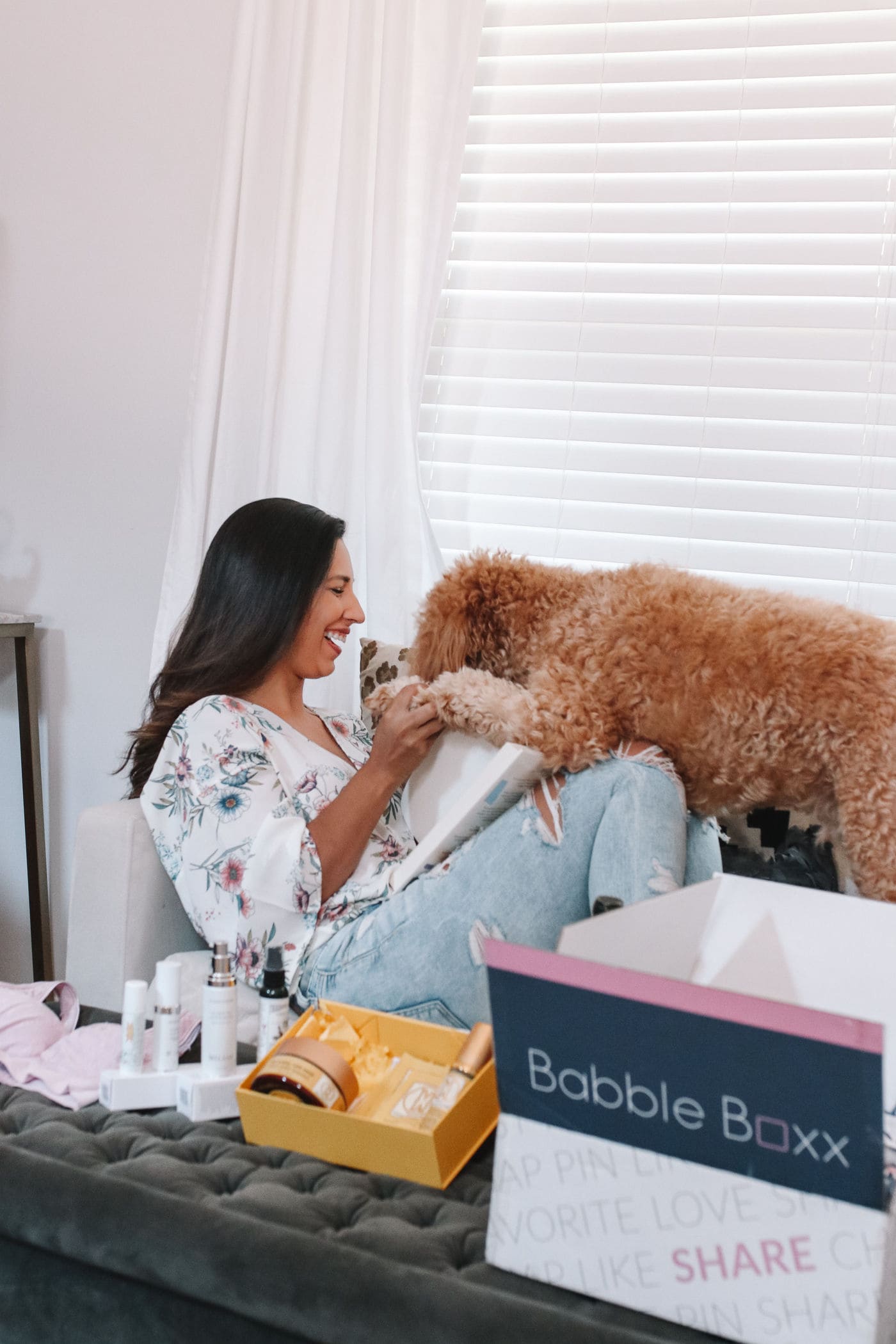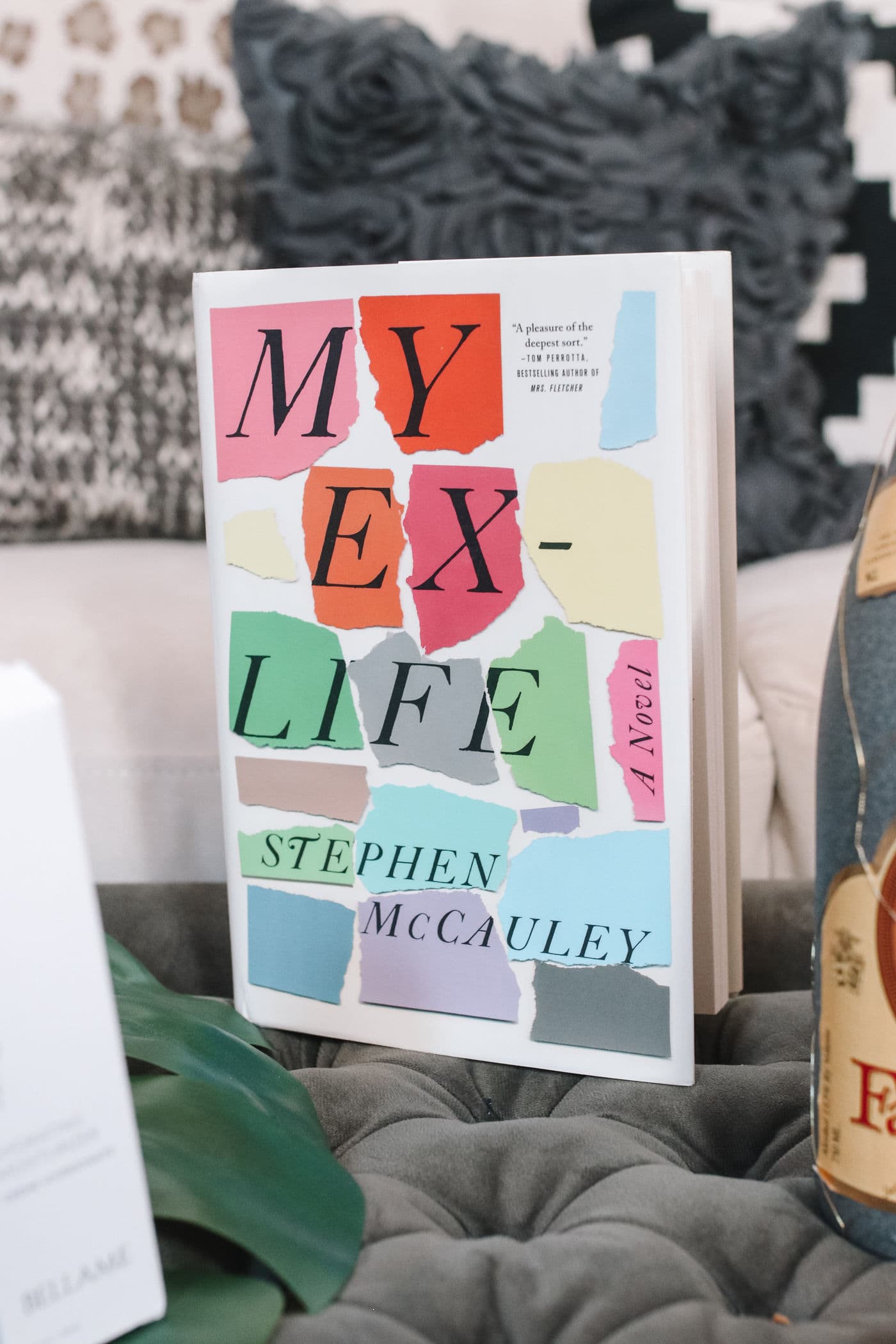 MY EX LIFE BOOK
I started to sit down and read this because I had heard so many good things and got so far in just an hour! It was such an easy read that picked up quickly. I listen to a lot of podcasts on a regular basis and business books so on vacation I just want to read something that's fun! This book is a modern look at love and friendship and seems like such an good summer read. Can't wait to get back into it when Theo isn't hounding me to play.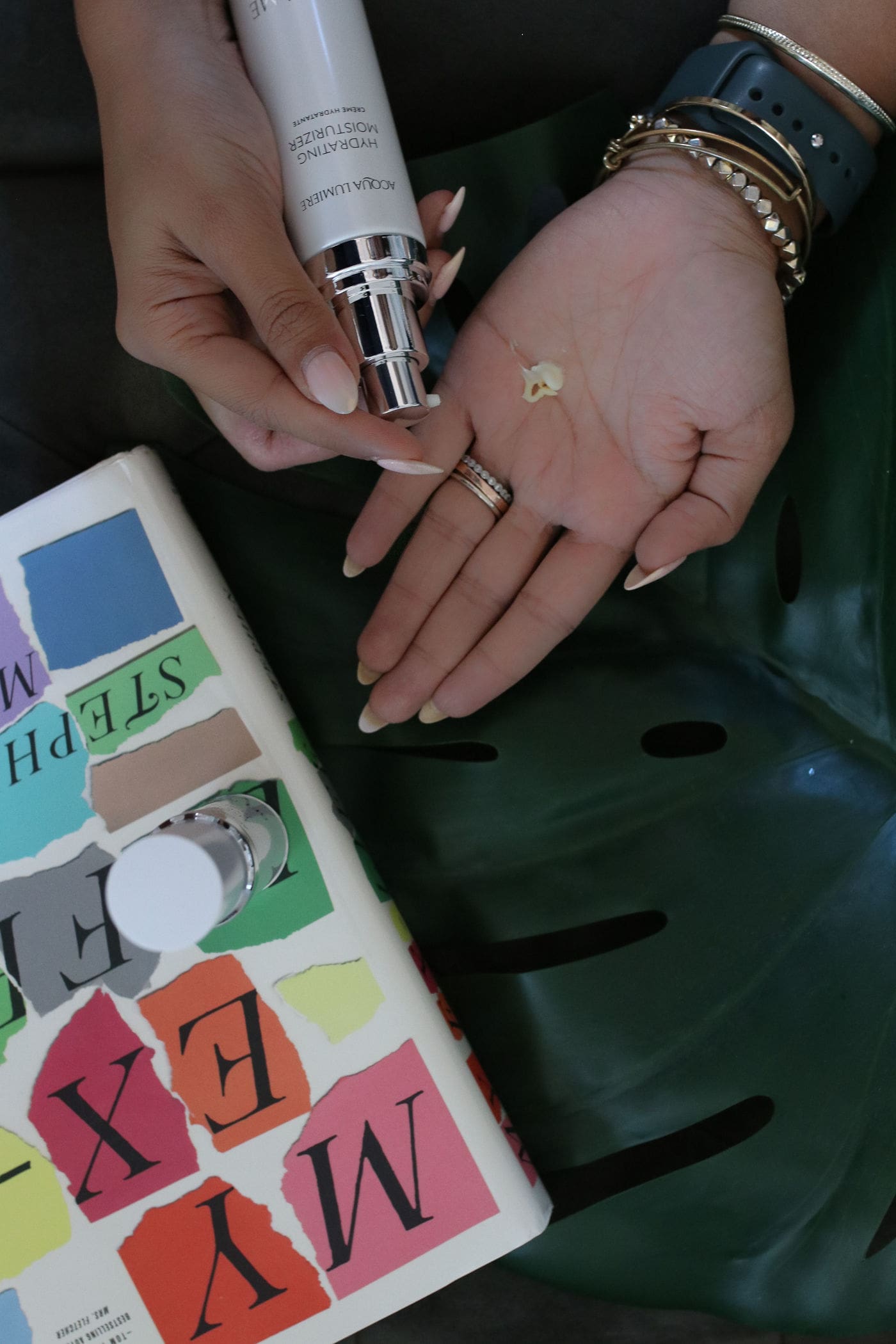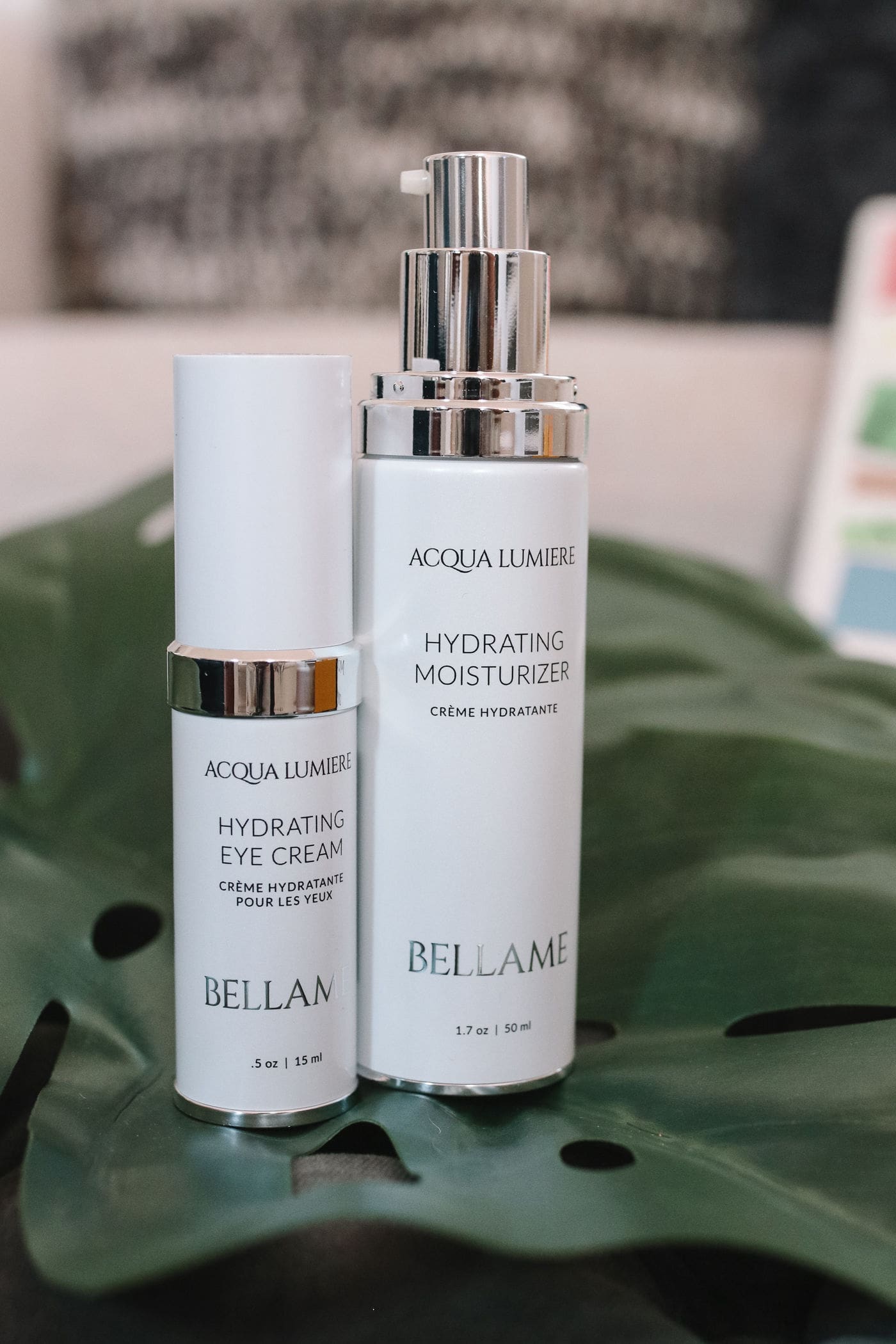 BELLAME ACQUA LUMIERE HYDRATING MOISTURIZER & EYE CREAM
Skincare is so important for every woman, even if you don't have any issues. You know that prevention is key and the Lumiere moisturizer can be used in the morning and at night to target signs of aging like fine lines & wrinkles. I once went to a beauty seminar with the lead of a big cosmetics company and someone asked "If you only use one product what should it be" and the lead esthetician said "eye cream – it softens fine lines and diminishes dark circles". I've held onto that as a holy grail and loved that Acqua Lumiere sent in my Babbleboxx.
You can receive a FREE set of six ultra-luxe BELLAME bamboo sourced washcloths with the purchase of The ACQUA LUMIERE COLLECTIO – Valued at $22!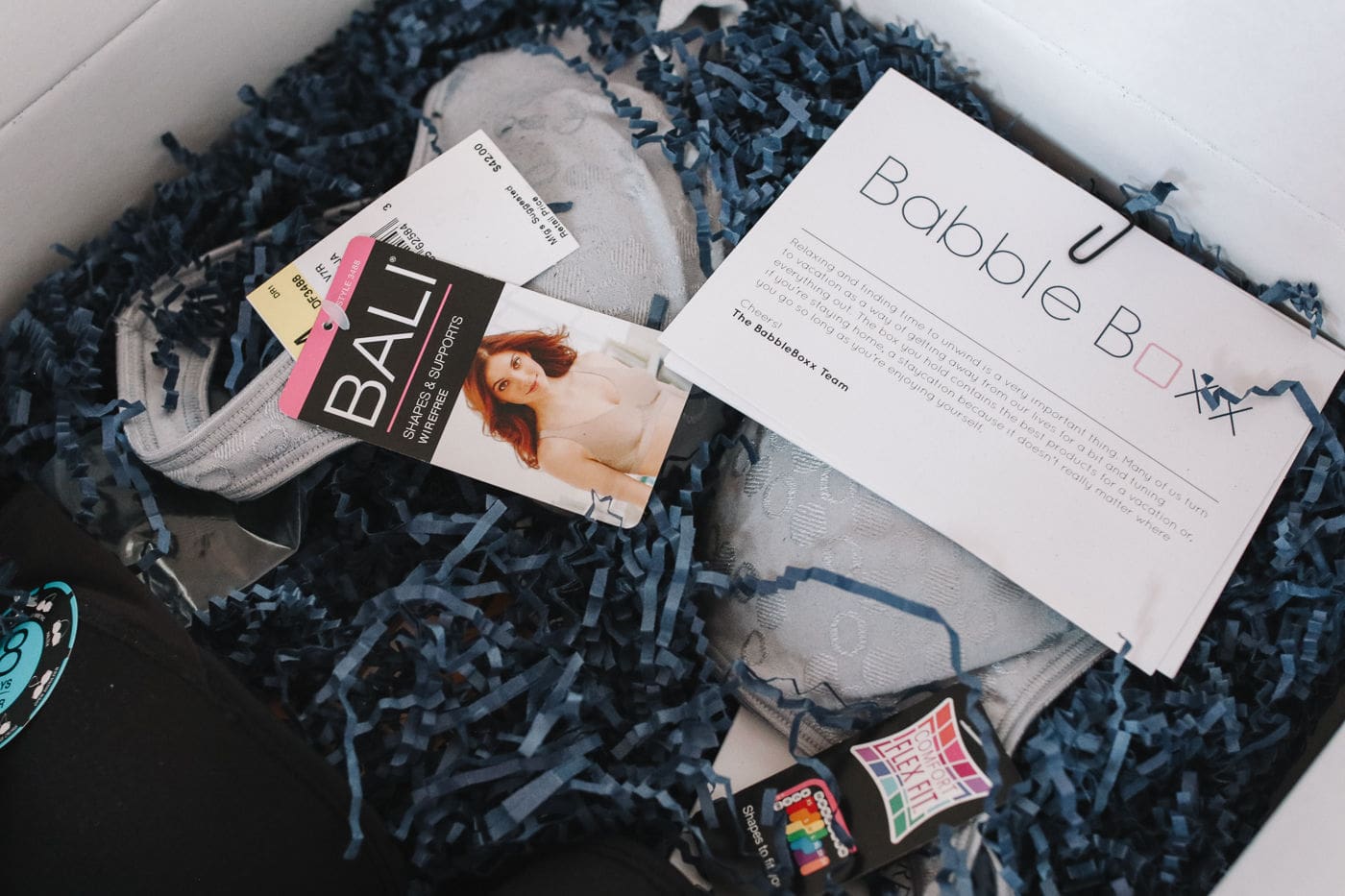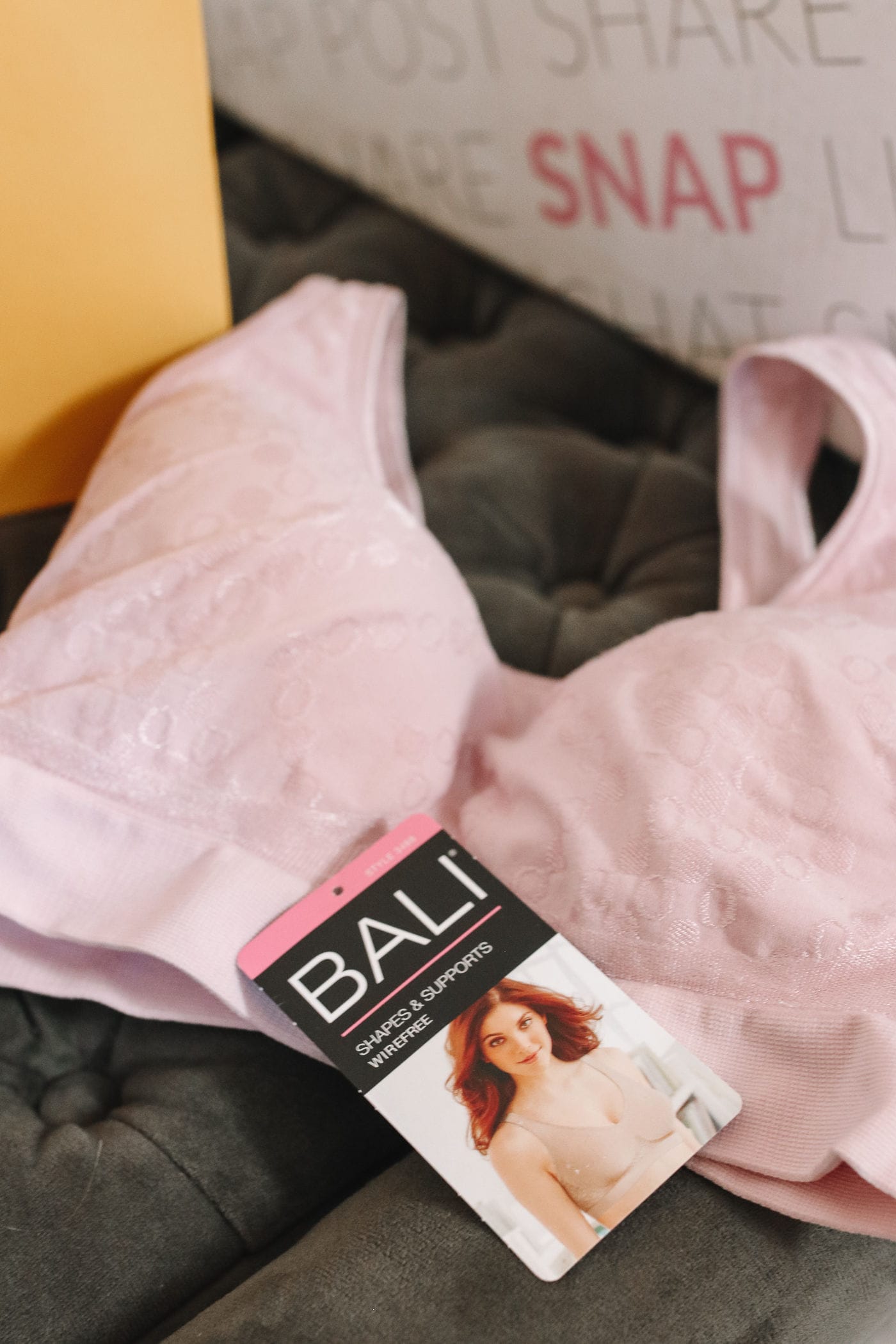 BALI COMFORT REVOLUTION BRA
No one wants to deal with underwire on vacation and the Bali bra has a seamless fit that focuses on comfort and fabric that flexes. I plan on lounging around in oversized tees and my Bali bra this summer.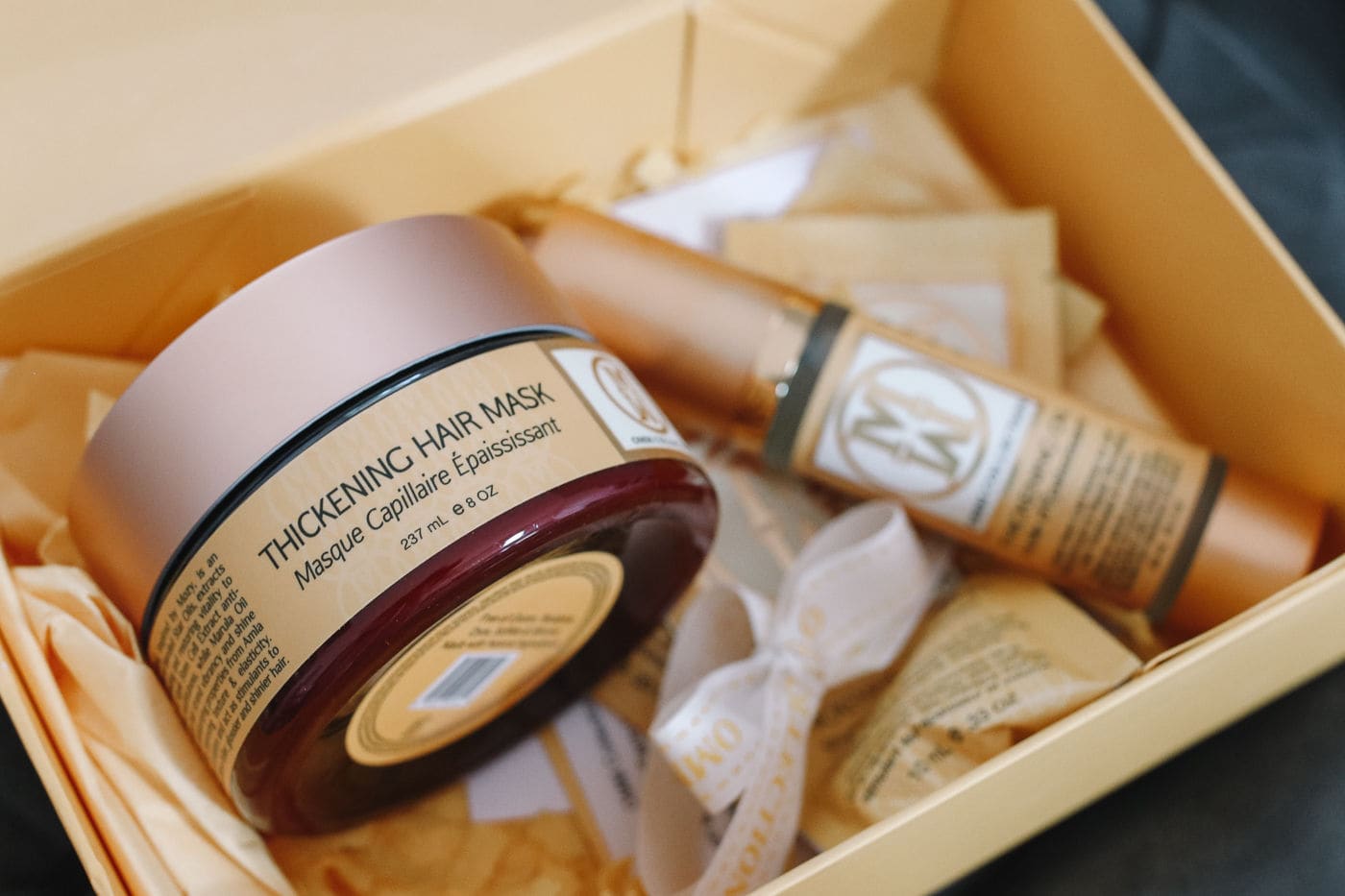 OMM: THICKENING HAIR MASK & OIL
My mom would be so proud that I put oil in my hair! She used to oil in my hair every week when I was a little girl to have stronger and thicker hair. The OMM Hair Mask is a rich weightless deep conditioning treatment that protects your hair from the damage that the summer sun can do. Pairing it with the oil made my hair feel stronger at the roots and best part? It wasn't greasy!
Get 20% off with code SUMMER until September 15, 2018!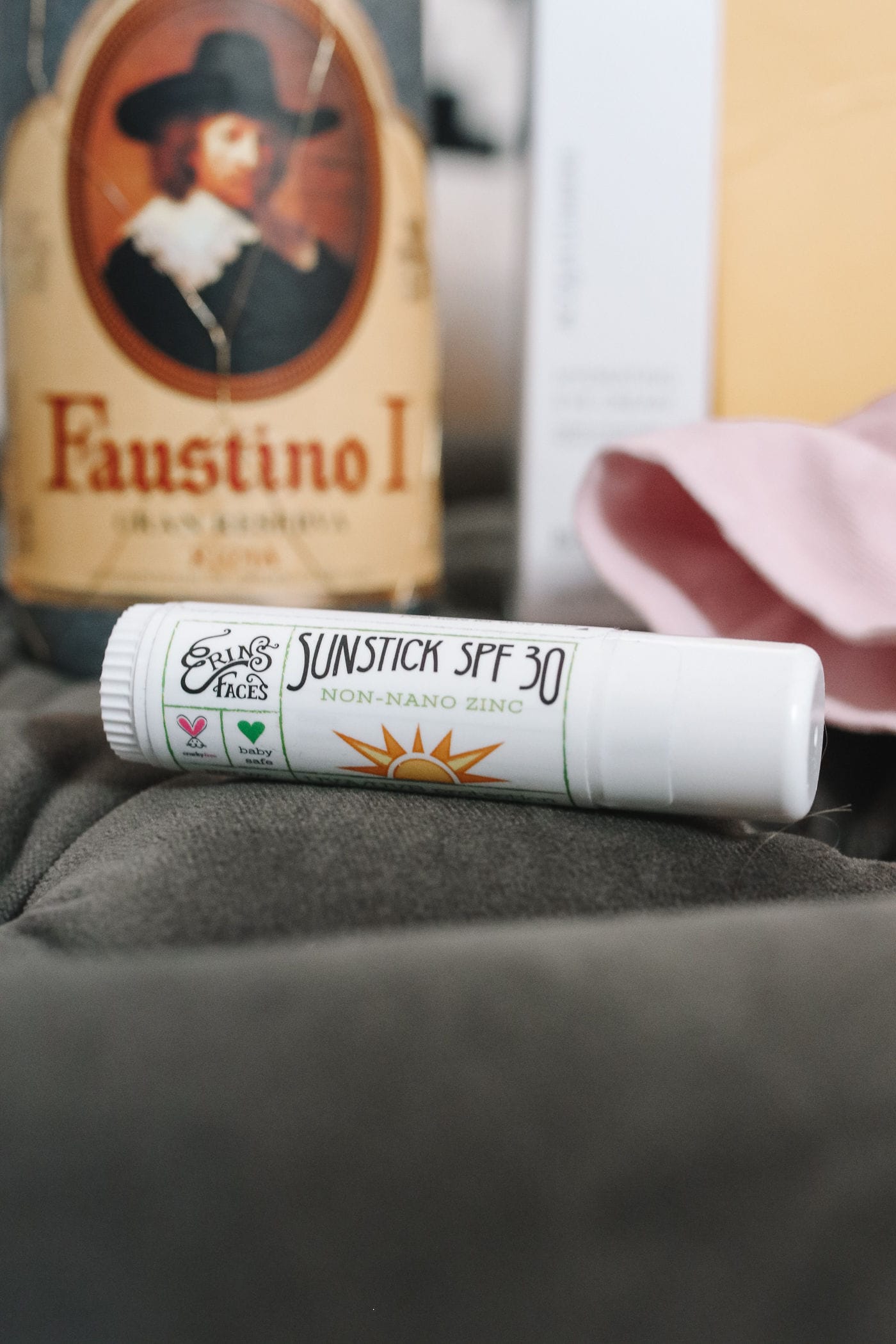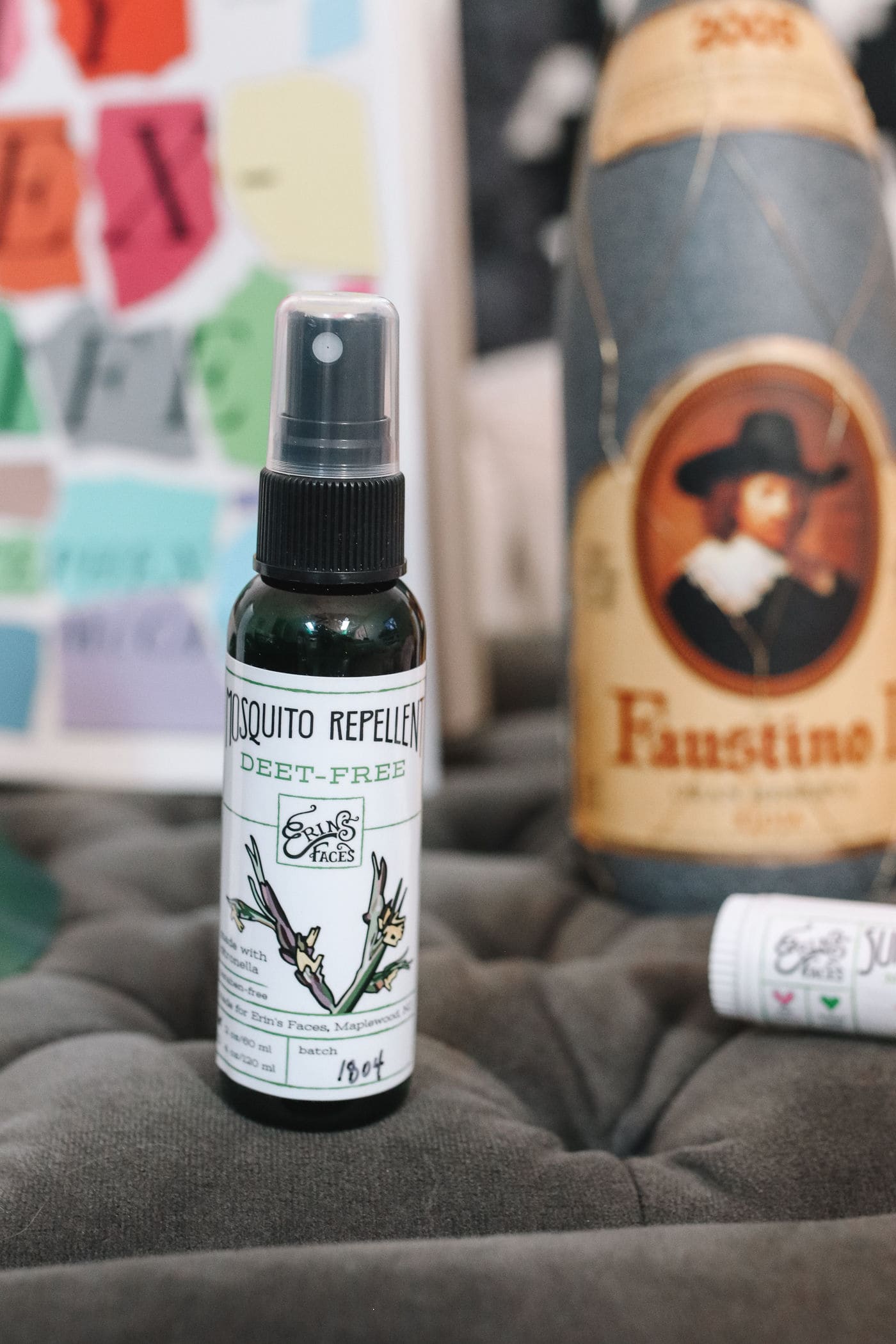 ERIN'S FACES: DEET FREE MOSQUITO REPELLENT & SUNSTICK SPF 30
Do you have a friend that you love to go out with because anytime there are mosquitos around they always bite your friend? Yeah… that's me. Sweet blood or not, I hate getting bitten! I tried the Deet Free vegan mosquito repellent and I love that it didn't make me feel like sticky or smell like chemicals. I kept it in my bag with the Sunstick that's water and sweat resistant that protects from both UVA & UVA. I like using it on my fave before applying makeup because it's lightweight and blendable.
The code BABBLEBOX05 gives 10% off now through Sept 30th 2018!
FAUSTINO I GRAN RESERVA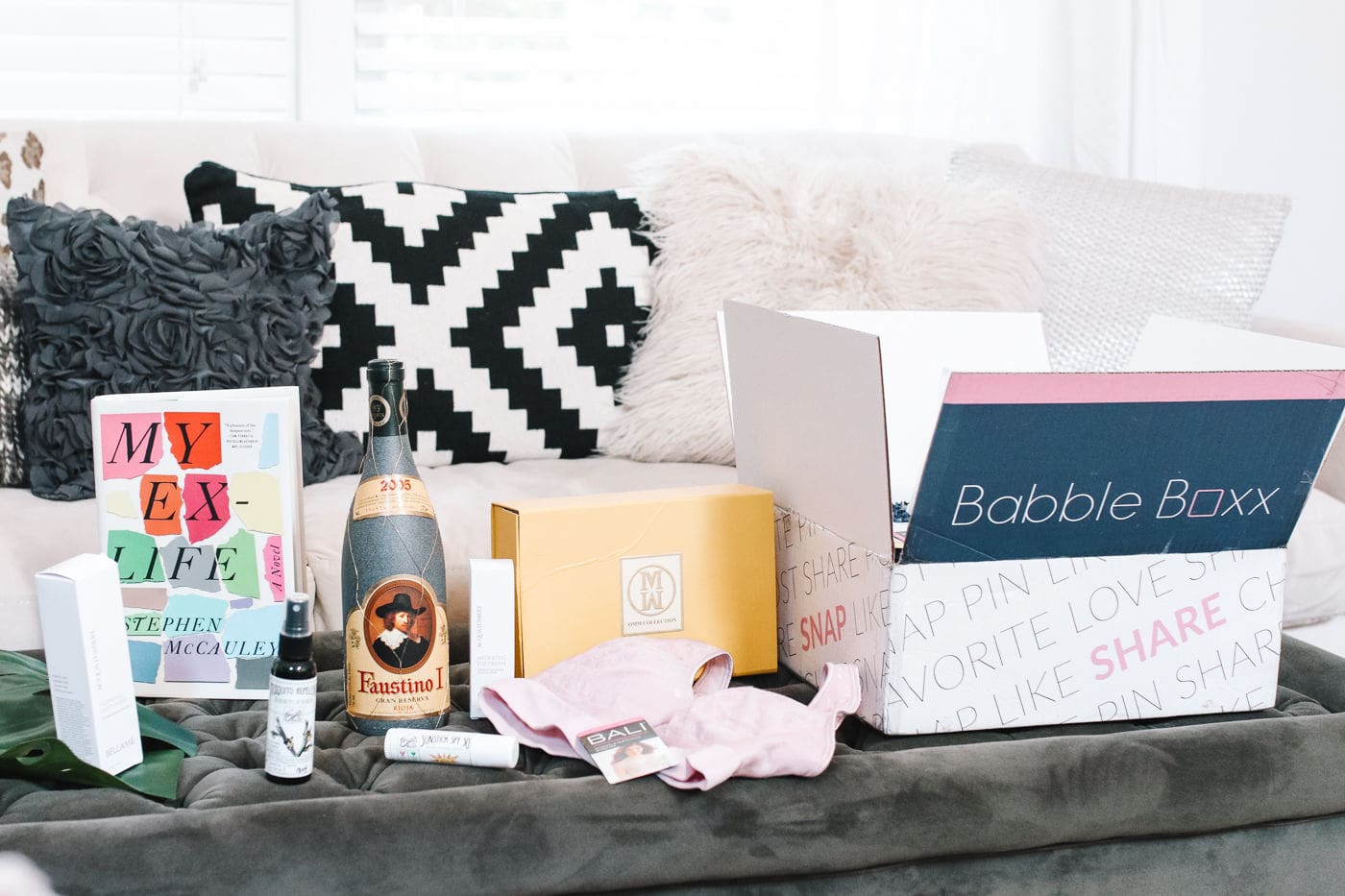 I don't personally drink, but my friends are huge red wine fans! I love having a good wine at my place for when they come over or to take to a friend's house when they are hosting a party. The Gran Reserva wines are world-class and have an international reputation. When I took it to game night last weekend my girlfriend's said it tasted elegant with a fruit flavor that has a dry finish. They apparently loved it because the bottle was empty in a couple hours.
I loved getting this box from Babbleboxx. It honestly felt like everything I needed to have a staycation at home which is exactly what I wanted after these last few months of travel.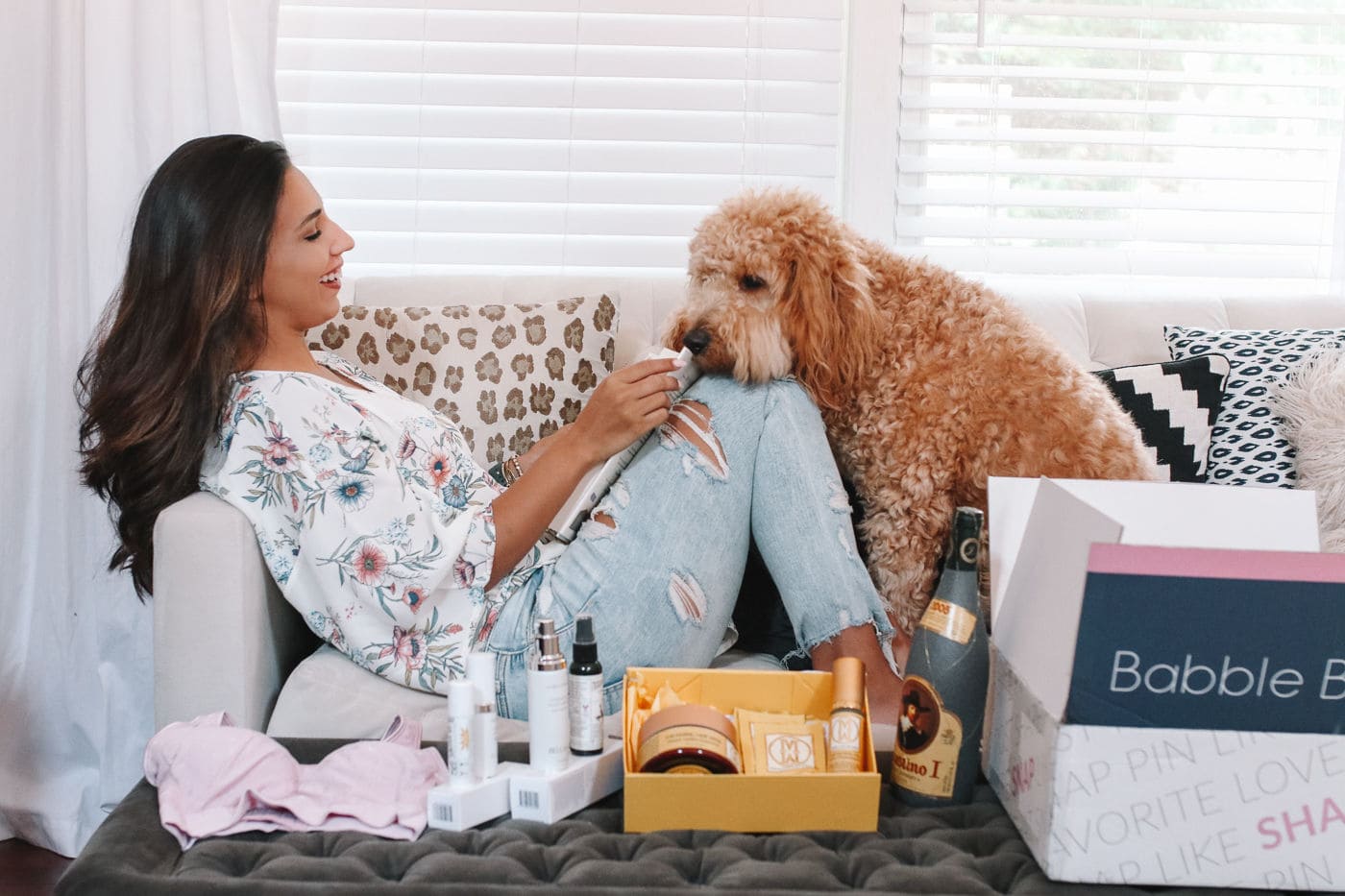 This post was sponsored by Babbleboxx. As always, all opinions are my own. Thanks for supporting the brands that help make Simply Sabrina possible!