There comes a time in every adult's life when they get irrevocably obsessed with HGTV, Home Depot, and interior design blogs on Pinterest. It's usually about the time when you are considering getting your own apartment, buying a condo, or even putting down roots in a house. It's about the same time when you thought $120k was a realistic budget to have an open floor plan and a farmhouse sink. I mean, how the heck can a part-time hamster trainer and a freelance copywriter afford a 950k beachhouse with a sauna on House Hunters?! Sahir and I found ourselves in one of the many HGTV predicaments a couple of months ago and had to make a decision.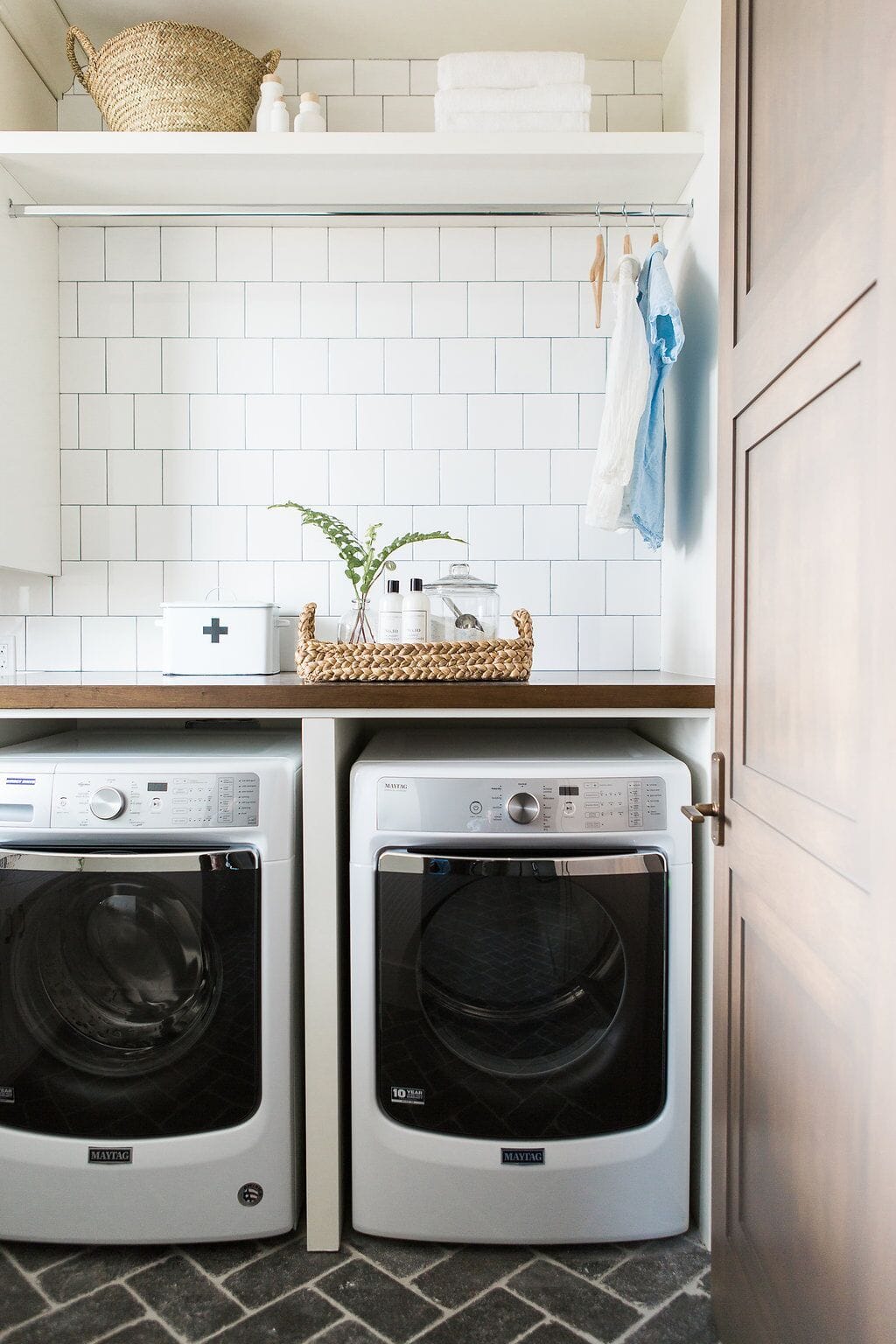 We bought our home 4 years ago in an area of Atlanta that was "up & coming". Four years later, it's an awesome place to be with great restaurants, shopping, and a central location. We are so happy that we got into this area before prices skyrocketed, but we came in knowing that this was our 3-5 year home. Well, as we are starting to come up on year five, we needed to decide if we were going to "Love it" or "List It".
Related Post: 6 Best Things You Can Do For Your Home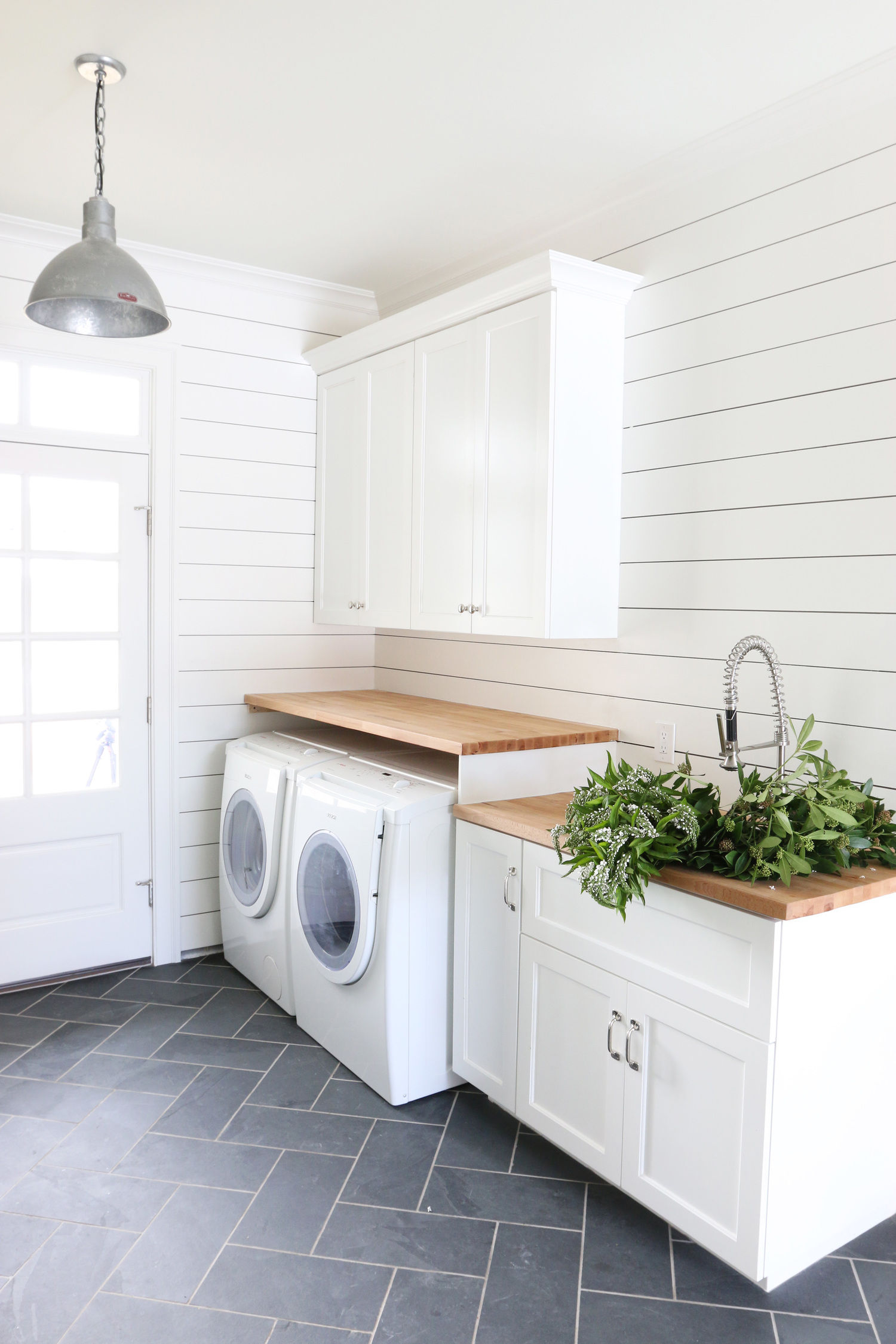 There were pros and cons to each idea. Our home would be valued well beyond what we paid for it, but ultimately it came down to where we wanted to be. We love our area and the proximity to the highway and to our daily lives: work, gyms, restaurants, etc. We love that it's a central location for all of our friends and family and frankly anything that is close to our location with the extra space that we wanted – was over 800k. Whoa – steep. (for Atlanta) – SF, DC & NY readers – I know… I know….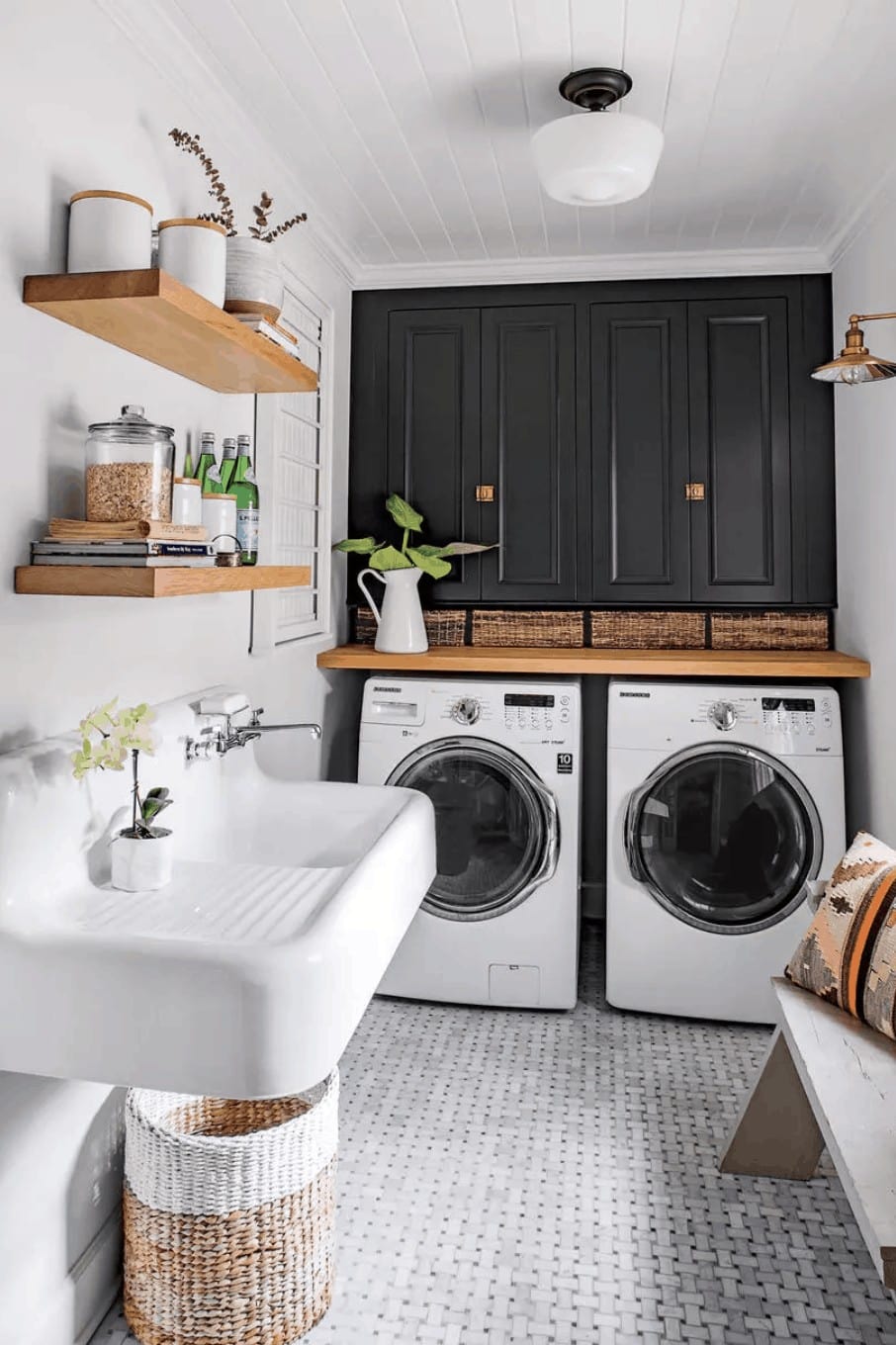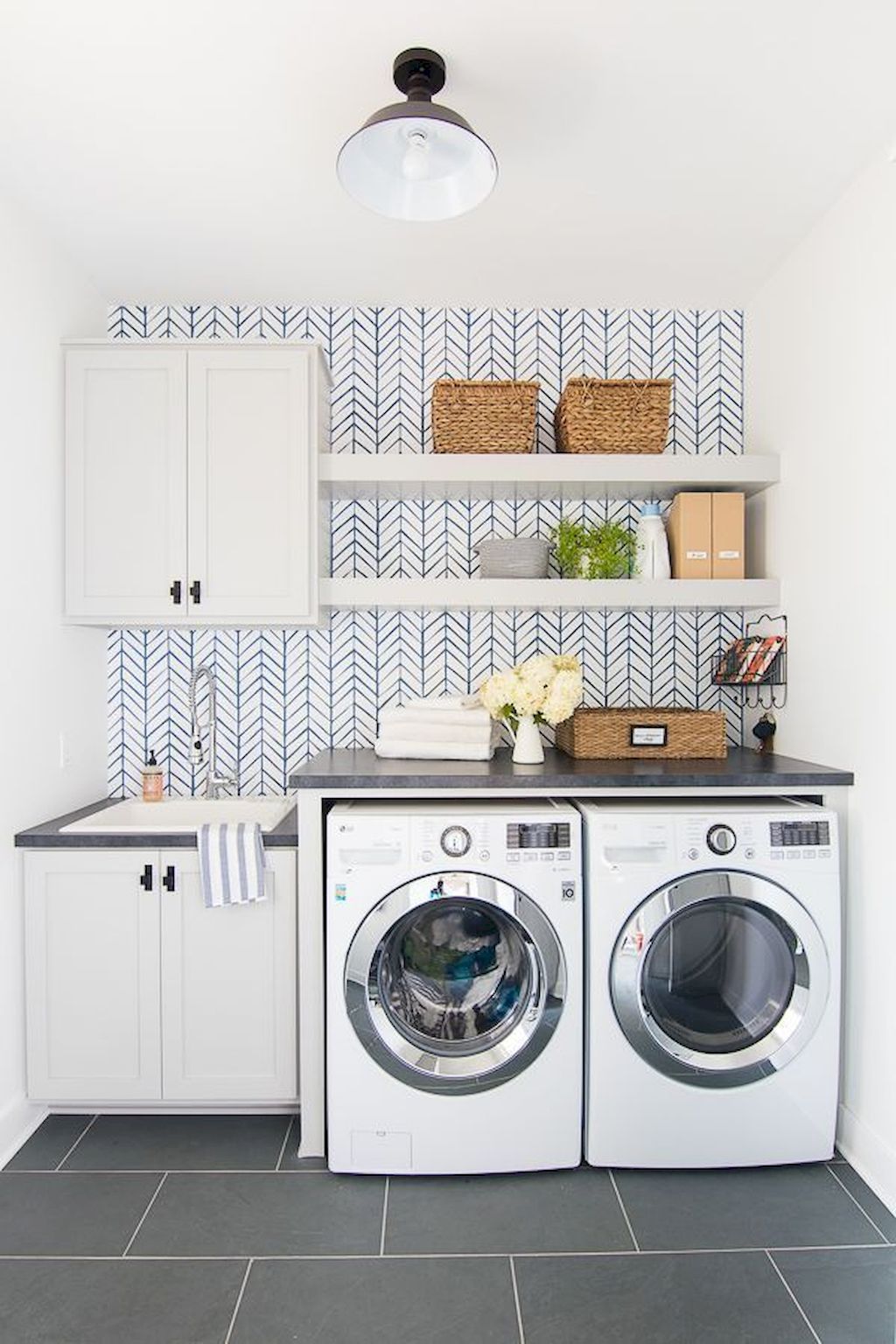 Image by The Misfit House (left) | Image by CarribeanPic (right)
Ultimately, we've decided to LOVE the house and are hoping to start a pretty big project at the house. It could take the better part of 6 months and more money then I care to share, but we hope that we will be able to build a home of our dreams in the perfect location. Why all of the laundry room inspiration? Because that's where we are starting! We are partnering with The Home Depot for a complete redo of our terrible laundry room in our unfinished basement. I got to pick out beautiful appliances, tiles, shelving, and everything that we need to make this project happen. I seriously, could not be more excited to work with The Home Depot again and am hoping to share all sorts of sneak peeks of the project as it goes down in the next two weeks on Instagram.
Related Post: Holiday Decor with The Home Depot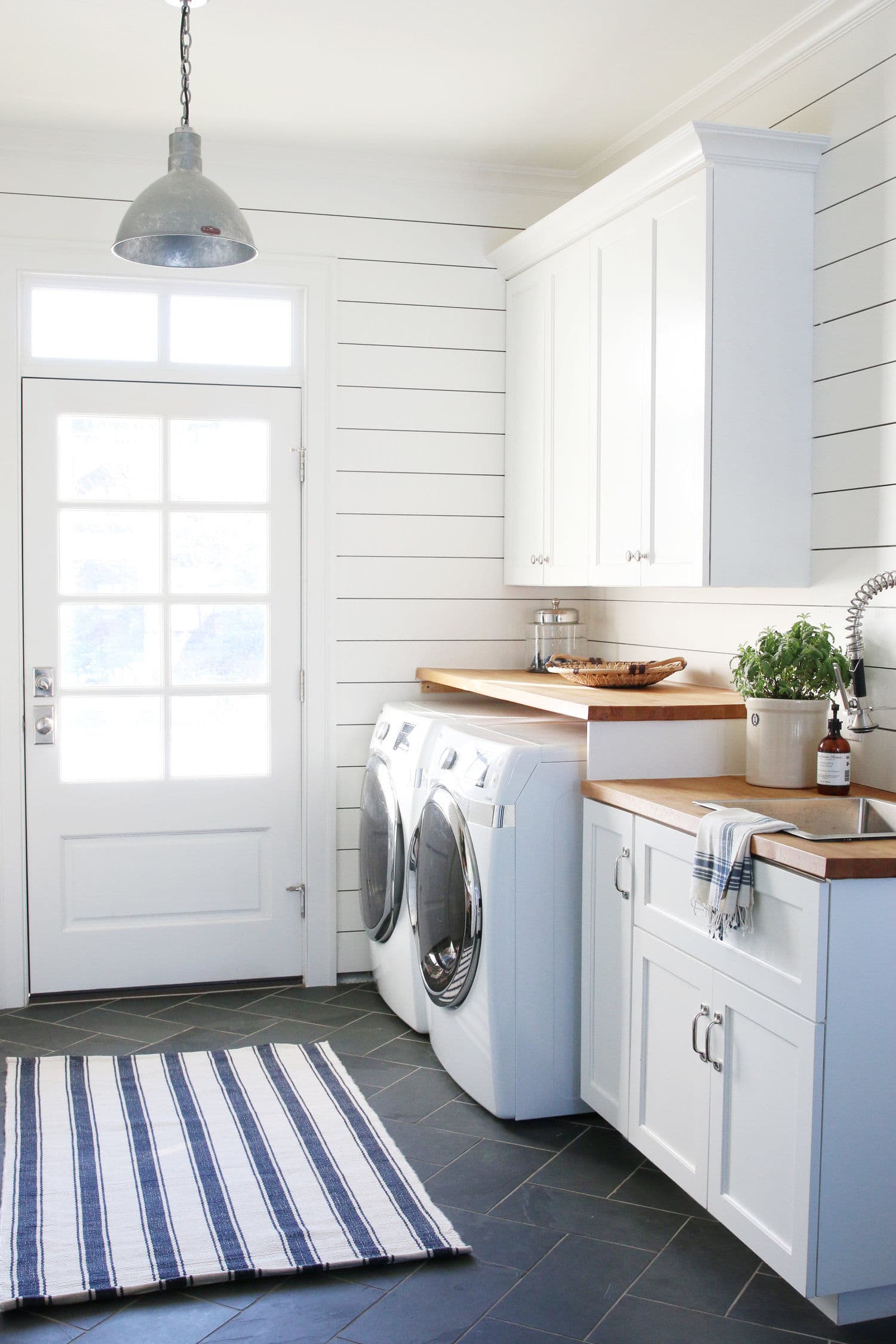 This room is clearly a nod to what the rest of the house will look like this time around. I am super into black/white/wood elements (could you tell?) and a very simple and minimalistic approach to design. Don't get me wrong, there are tons of brass knobs and handles for an added level of glam – but this room will set the tone for the rest of the house and I can't wait to see it come to life!