When Sahir and I went to Thailand one of the things on our list was to go to an authentic Thai cooking class. Not only are we huge Thai food consumers (literally multiple times a week) but we love to cook Thai food at home too. It seemed only appropriate to learn from the professionals how to make some of our favorite dishes.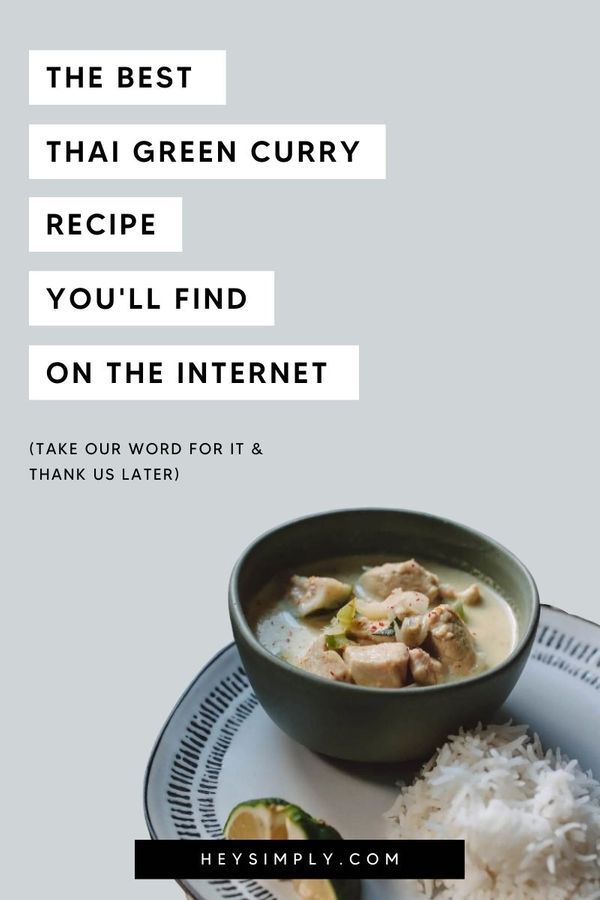 I'll be honest, it wasn't until Thailand that I ever tried Green Curry. In fact, I've been #TeamPanang my entire life which an occasional Red Curry twist. But Oh – My – Goodness – we have been missing out! Green curry is flavorful & full of veggies that I actually enjoy.
https://www.instagram.com/tv/B0YRPC4H6cp/?utm_source=ig_web_button_share_sheet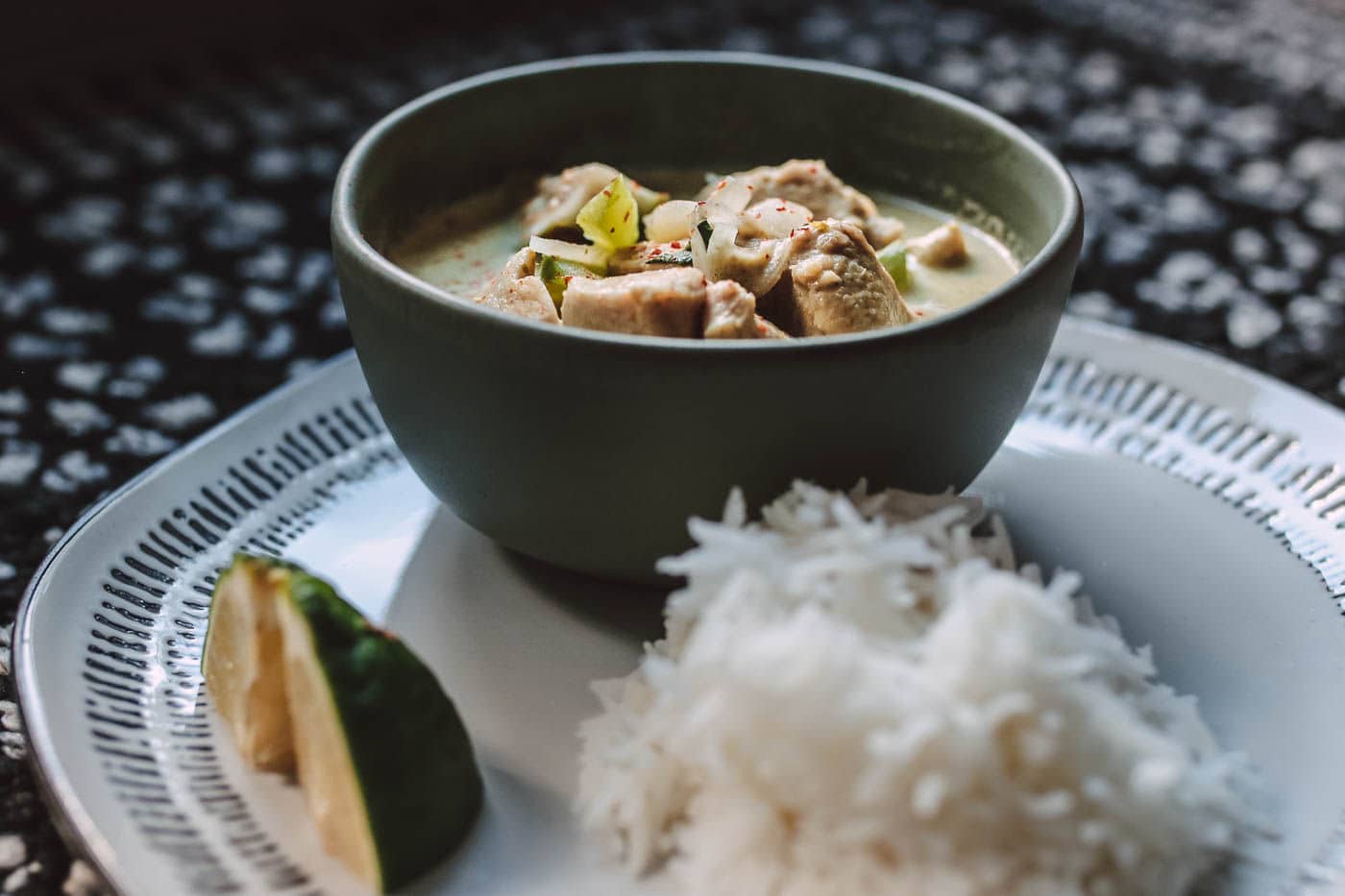 As with most cuisines, you'll need some starter ingredients to truly capture the flavor. This recipe calls for mostly the same ingredients as my Thai Basil Chicken or Beef Salad and substitutes are always possible. I would recommend a quick trip to the farmer's market if you are interested in making Thai food a part of your recipe regimen.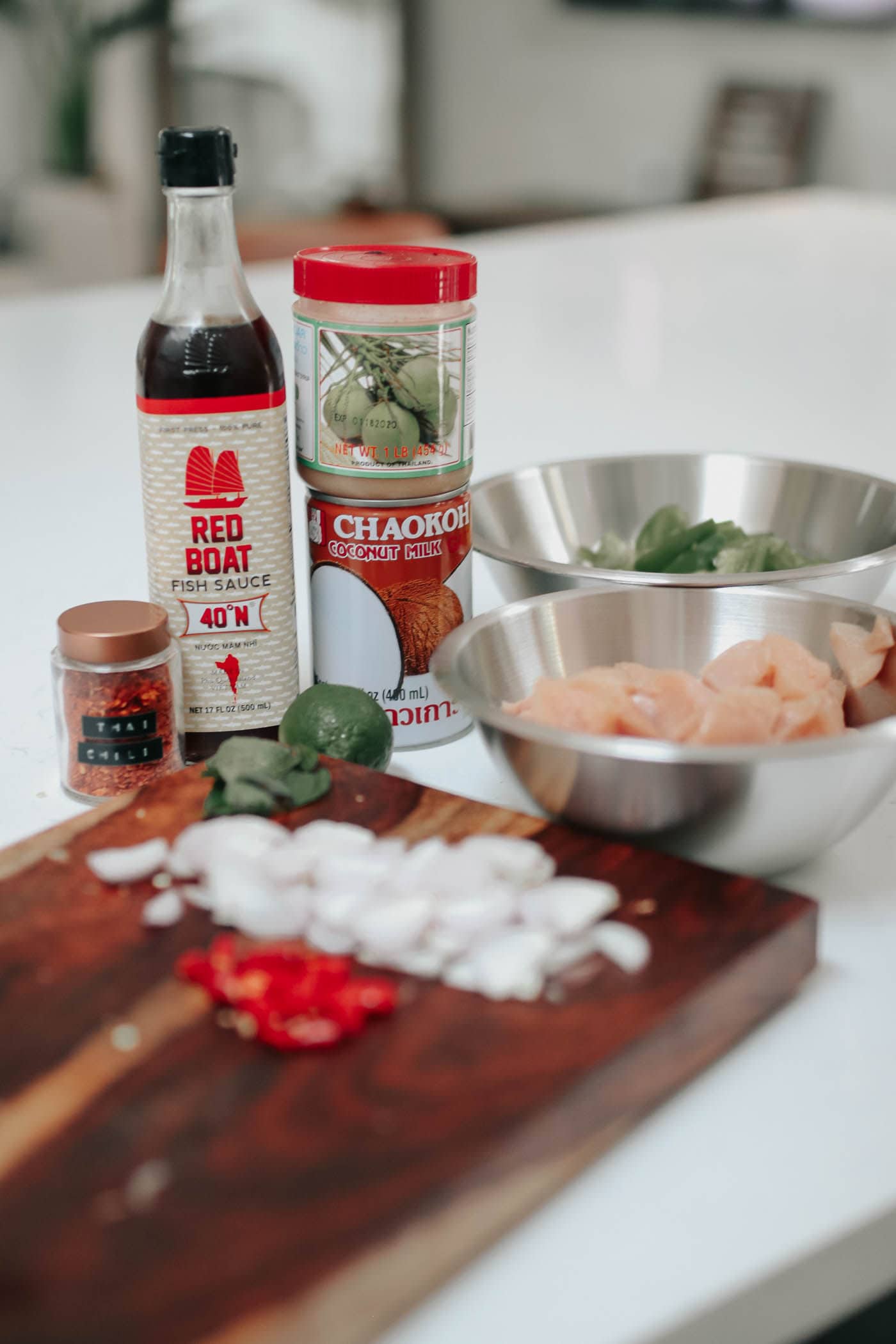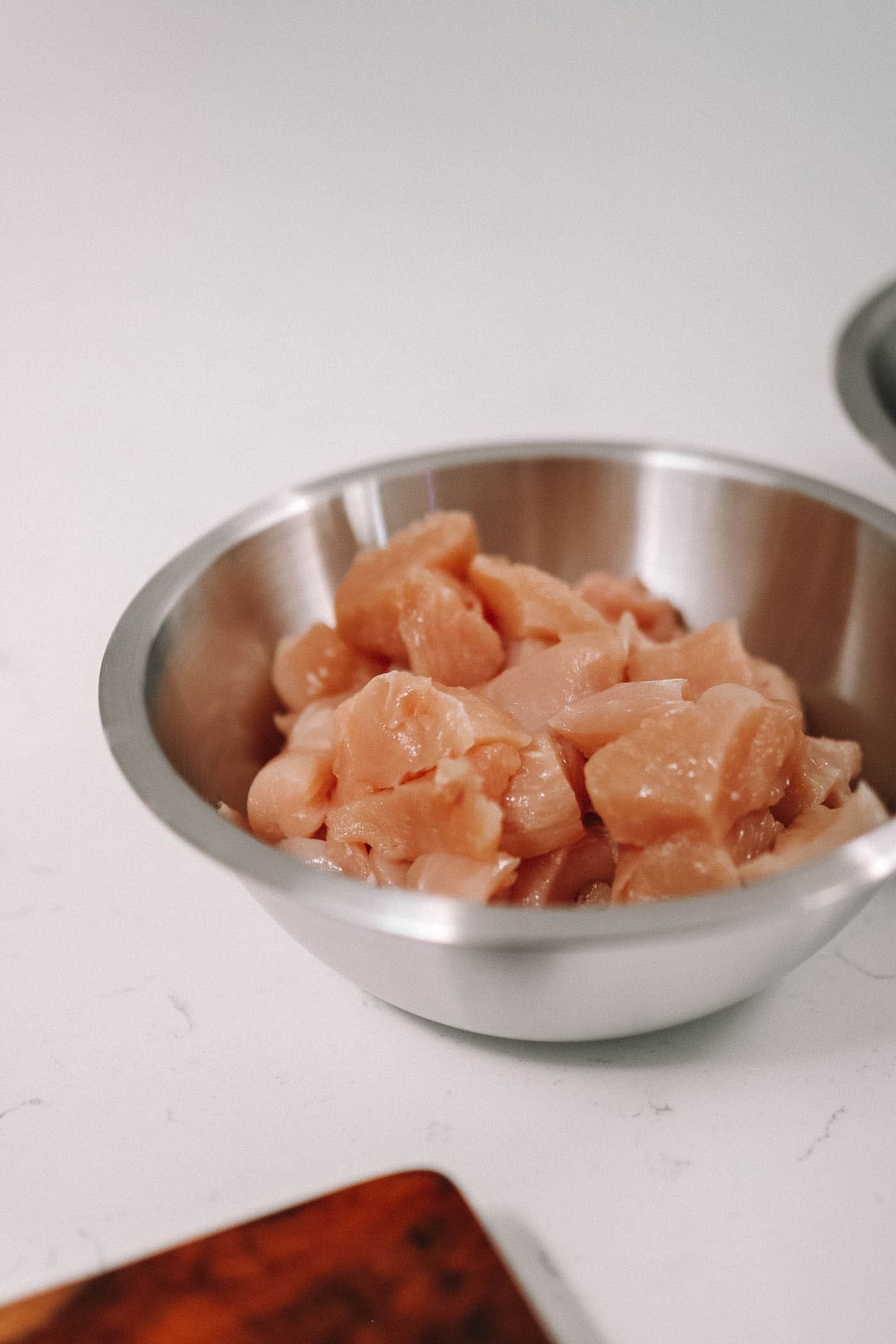 Thai Food Essentials:
As I mentioned before, there are a few things that you need for Thai food that are worth the investment. Here's a list of a few of them:
Thai Chili Powder or Prik Bon or Prik Pon

These are ground up red bird's eye chilis and honestly, it's a little hard to find. So many labels are illegible and no one in a farmer's market will ever be able to help you find what you are looking for. I believe this one from Amazon is the right one, but I found only one brand after searching 7 Asian Farmer's Markets in Atlanta so I bought 5 packs. My advice? Make sure it's a product of Thailand. Not Vietnam and not Korea – they look similar but taste wildly different.

Palm Sugar

Palm Sugar comes from a palm tree and is a staple in Thai dishes. It can be substituted by regular cane sugar or brown sugar, but this is an investment if you feel like making one. I bought mine from Amazon here.

Fish Sauce

I'll be real, it smells as bad as it sounds. But it's necessary. No soy sauce will not do and if you even mention Sriracha I will personally cut you. Get the fish sauce, it's essential.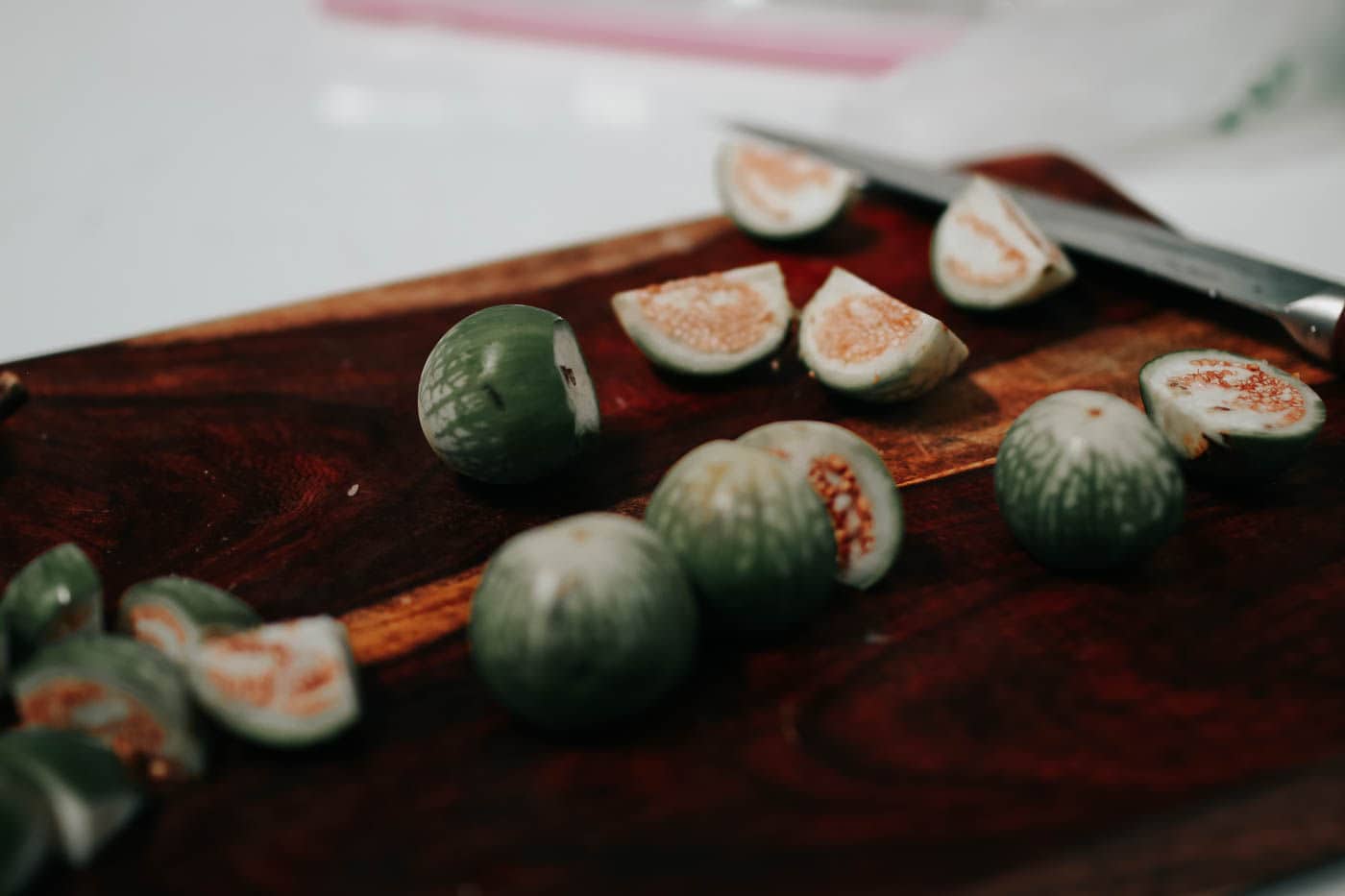 Things that are essential to this dish:
Thai Eggplant

These a mini size eggplants are delicious and this is coming from someone who doesn't even like eggplant. I found them at my local farmer's market.

Curry Paste

You could make your own paste but who has the time for that? Maesri is a great brand and is native to Thailand. Lucky for you it's readily available on Amazon and pretty affordable. They run for $2 each at my local store, and they are less than $10 for 4 cans on Amazon – not bad at all.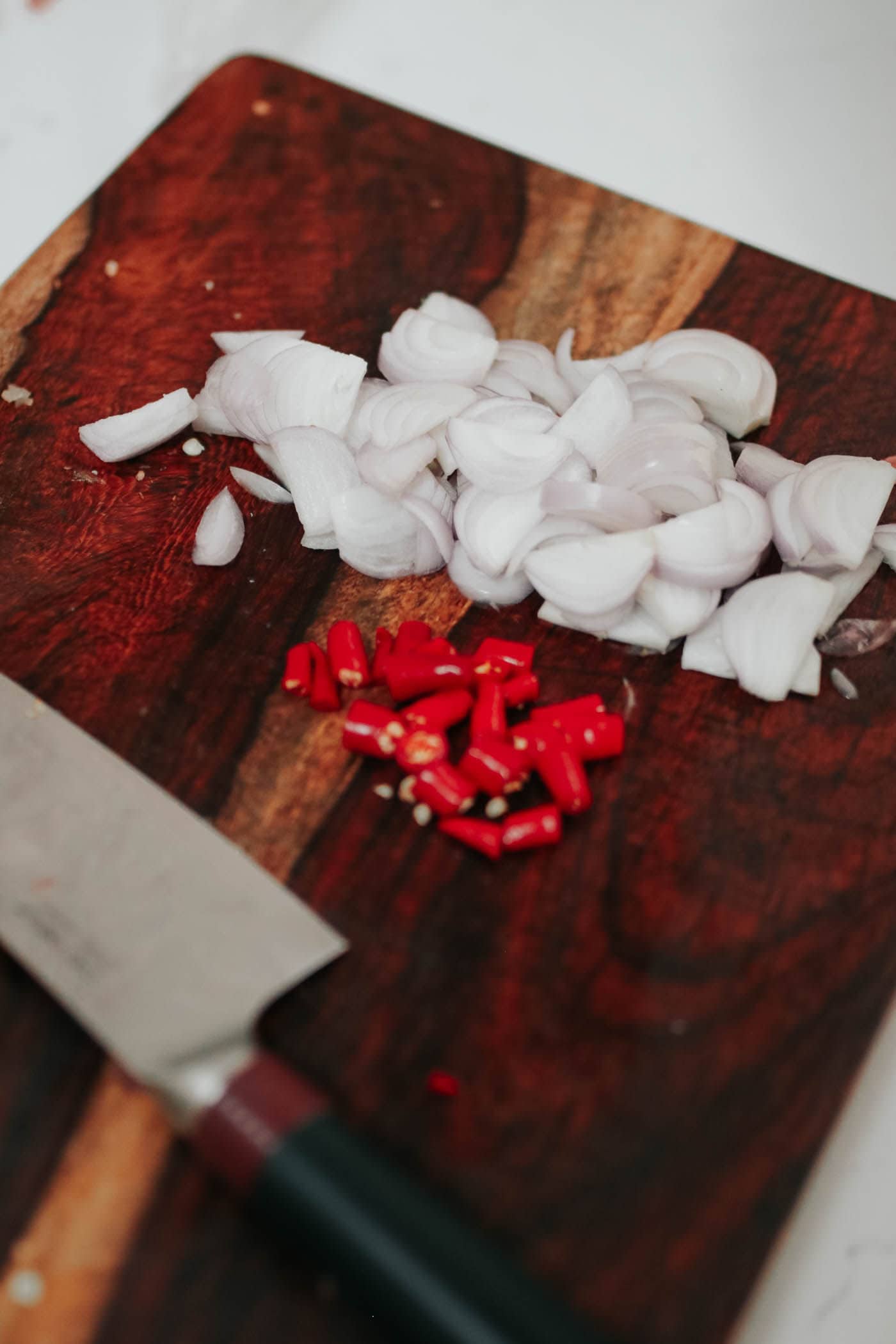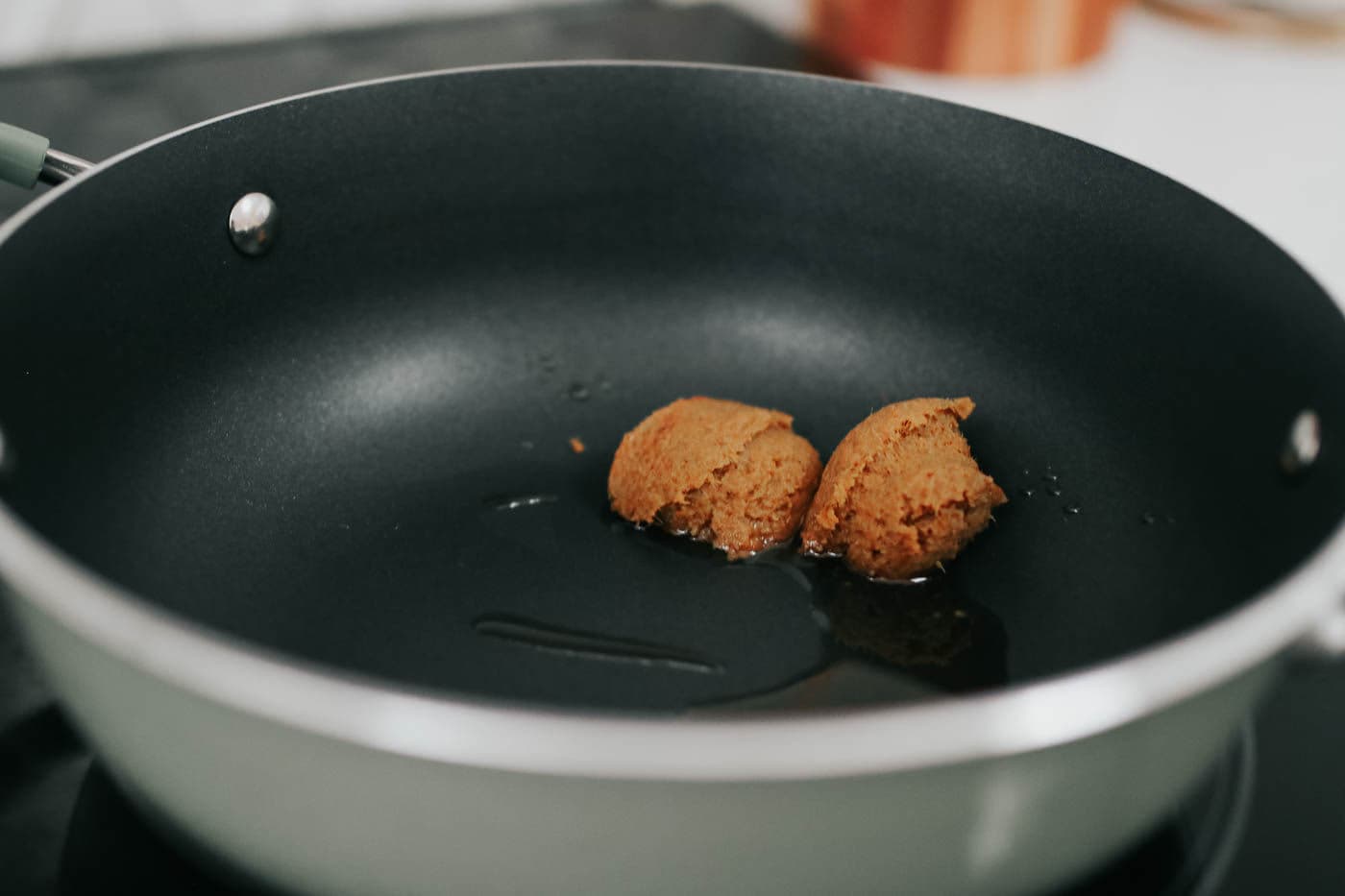 [yumprint-recipe id='16']