The post was created in partnership with Rubbermaid®, as always, all opinions are my own. Thank you for supporting the brands that keep Simply Sabrina's doors open.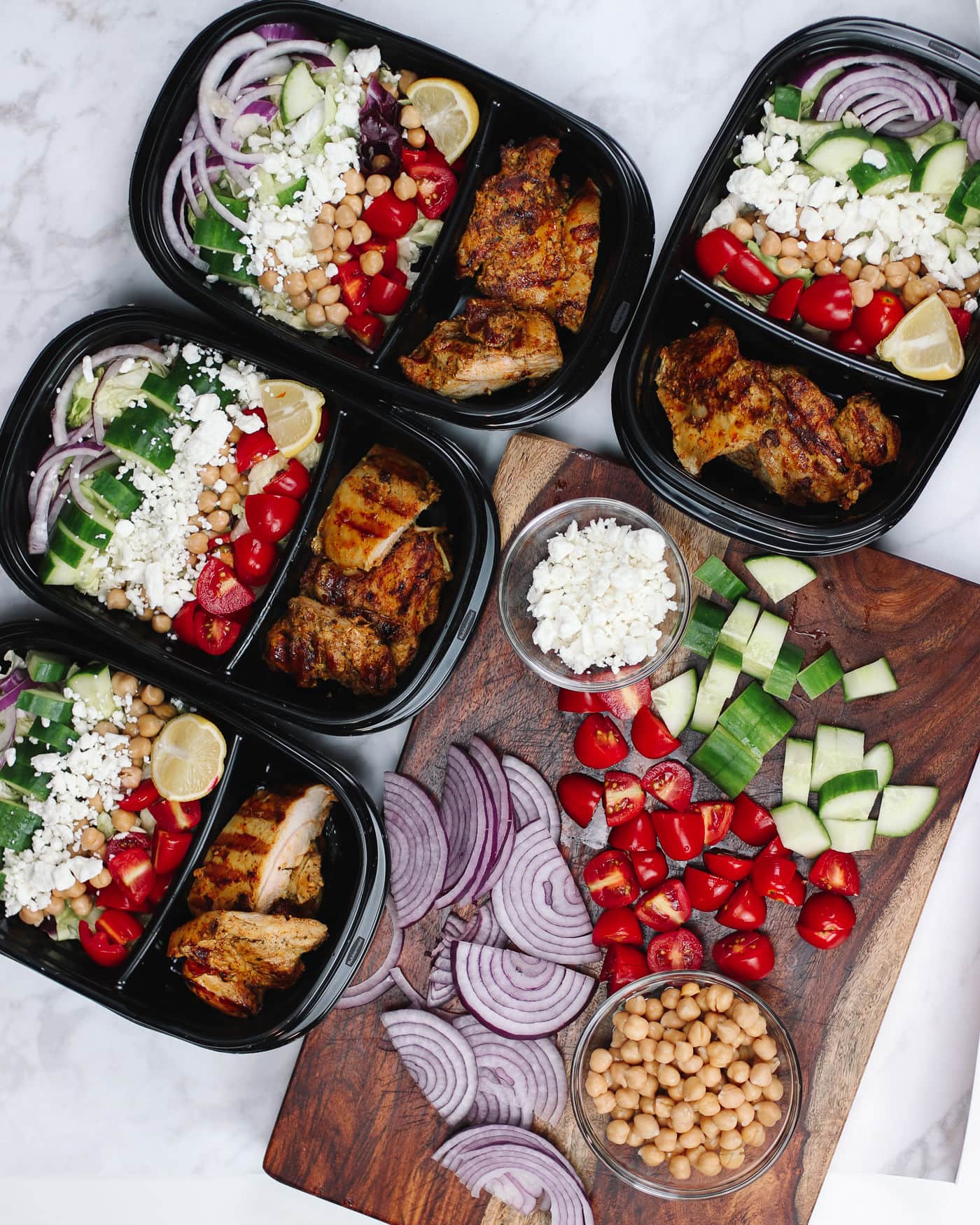 Ever feel like the world is spinning and you just can't keep up? That's how I've been feeling these last few days. Between working two full-time jobs and taking care of the husband & pup – there isn't too much time for me. I've found that preparation is the only thing that can help with getting ahead. Whether it's preparing my meals, my blog posts or my outfits – I've got to get ahead so I don't get behind!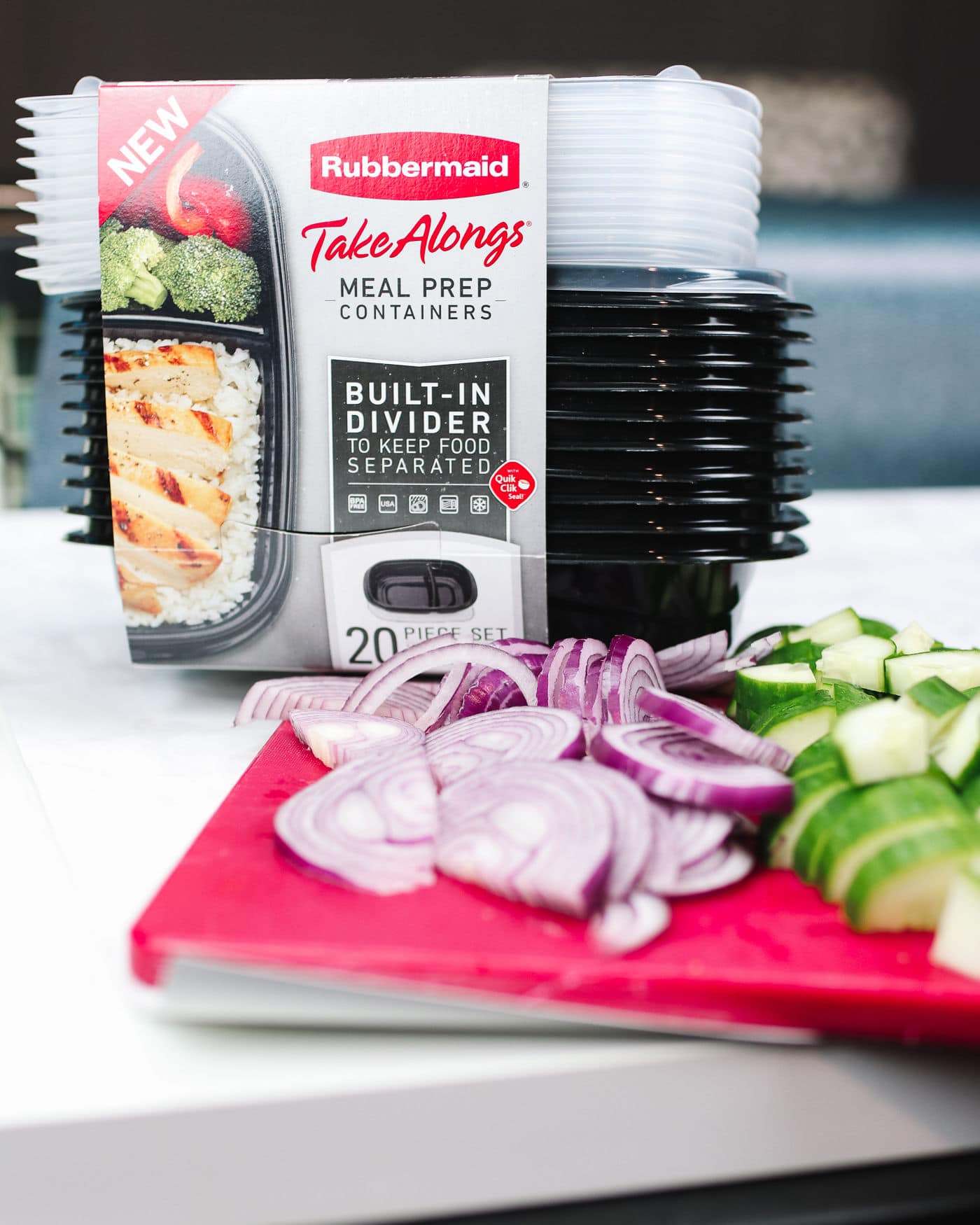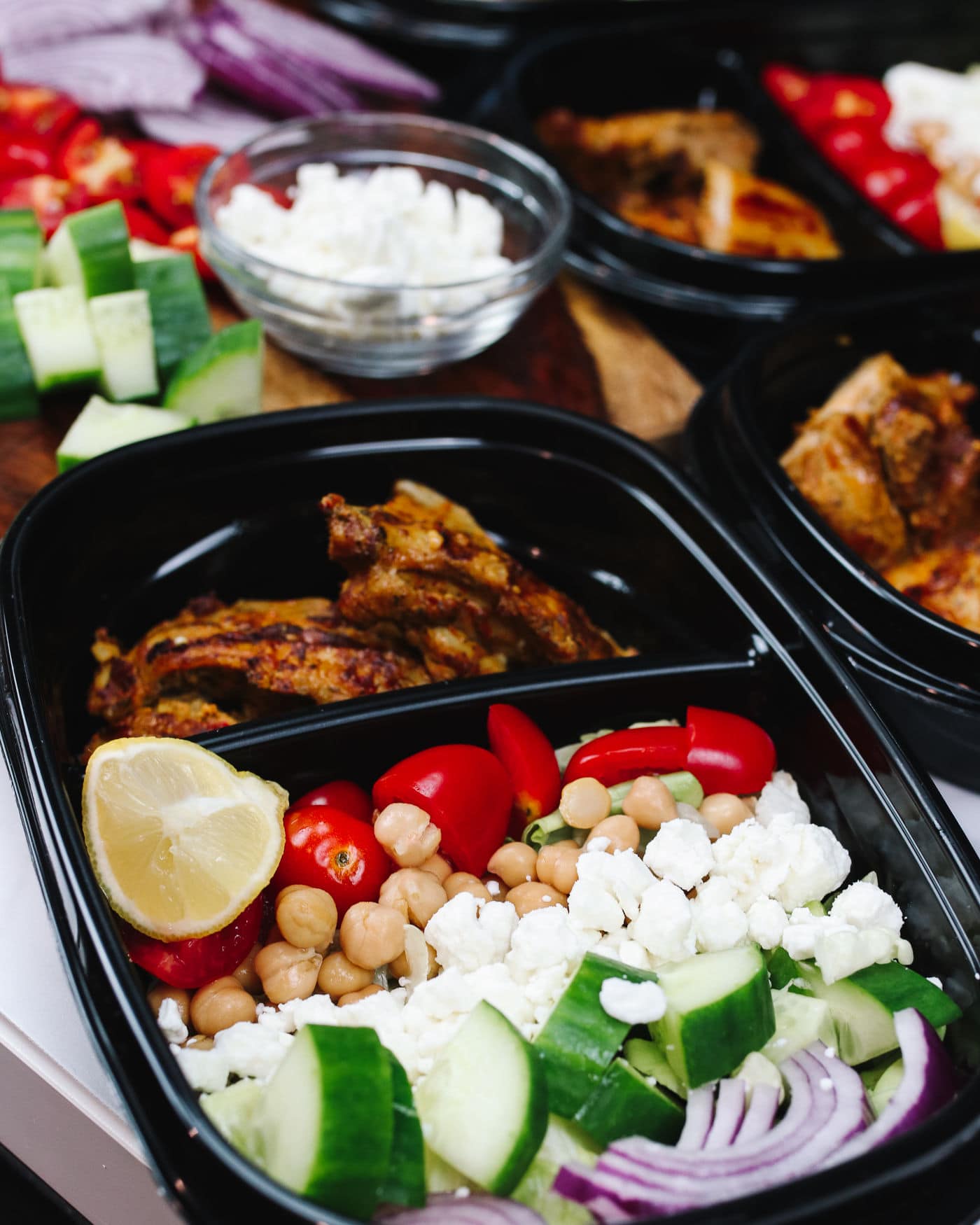 Meal prepping is the foundation for a healthier life and can keep me from endlessly snacking and ordering Thai takeout on Grubhub. My usual order? Chopped Basil Chicken with a Coconut Chicken Soup. Delicious? – yes. Healthy? – not so much. On weeks where we don't have a lot of time, I love to throw a quick recipe together that takes under 30 minutes and has me prepared for the week ahead.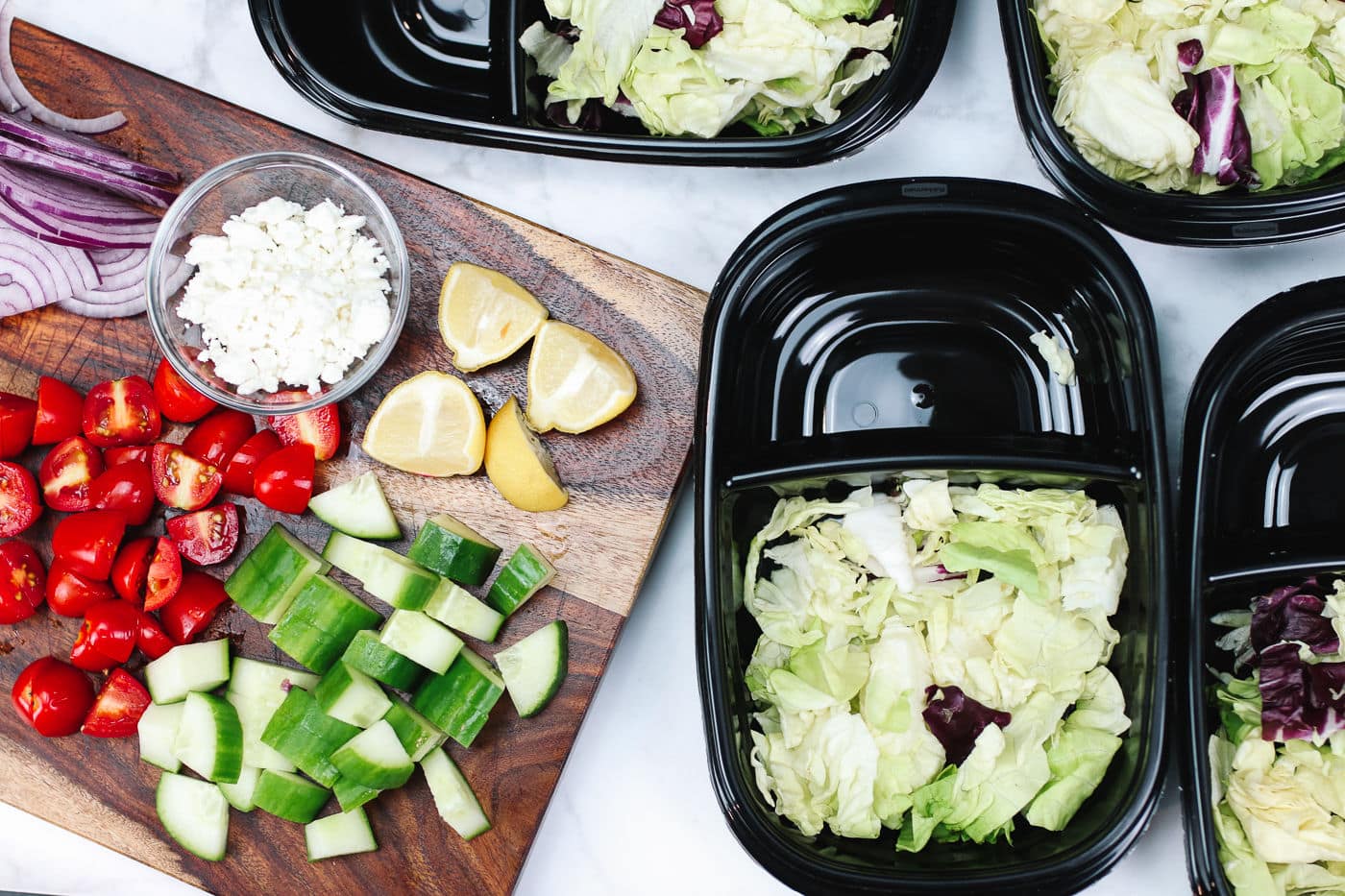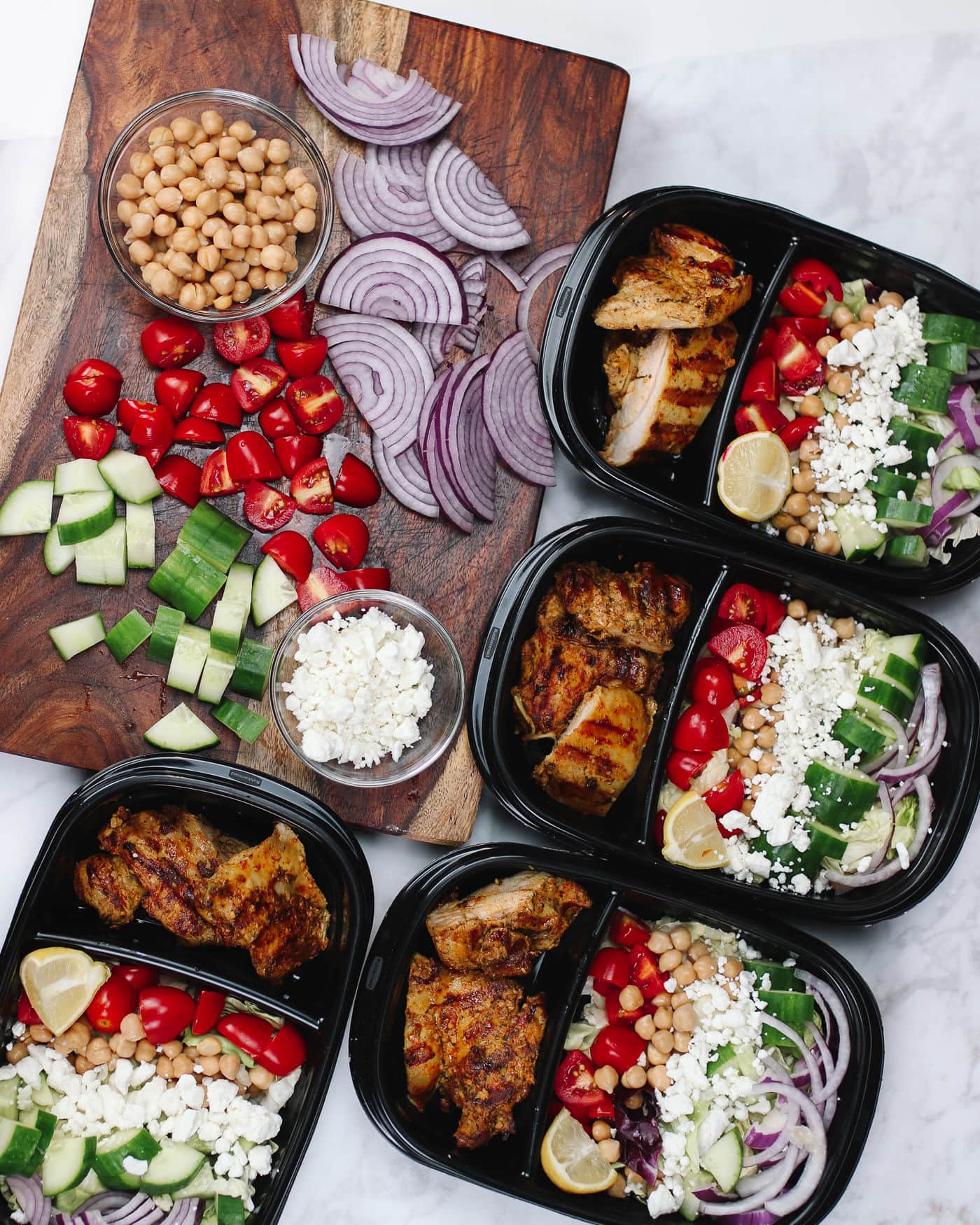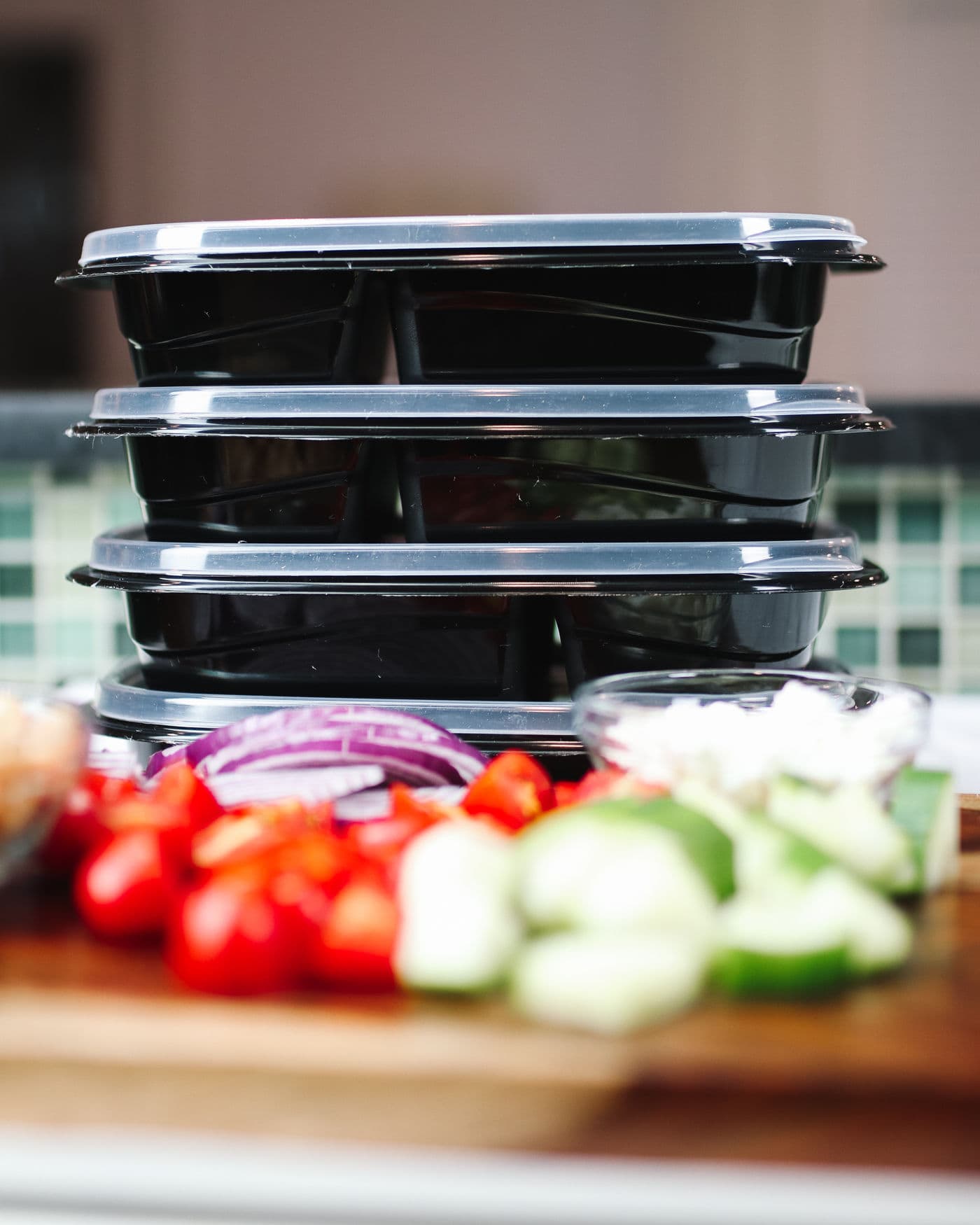 Here's what you need:
1 Seedless or Persian Cucumber
1 lb of Marinated Chicken Thighs
A handful of cherry tomatoes
1/2 Red Onion
A sprinkle of Crumbled Feta
Bag of Your Favorite Lettuce Blend
Lemon
Throw the chicken on the grill (this one is my favorite) and cook for 10-12 minutes or until done
Slice chicken against the grain and get ready for preparation
Assemble salad in TakeAlongs® Meal Prep Containers, you can find them at Walmart. These trays are perfect for portion control and have secure seal lids for easy stacking and storing. Not to mention, they are microwave and dishwasher safe! This is crucial because everyone knows that the only thing worse than cooking, is cleaning up a messy kitchen.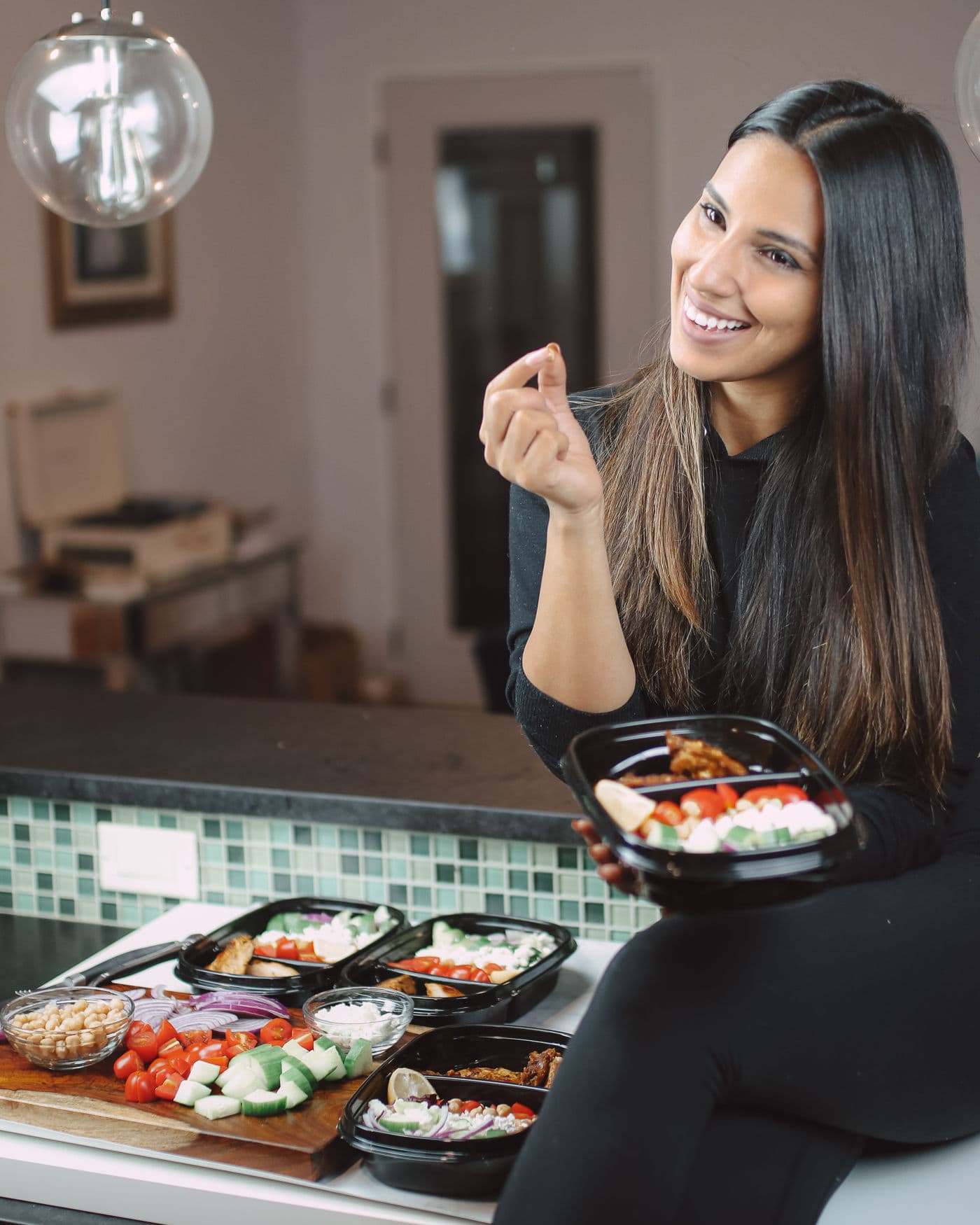 Boom! Just like that, you are ready to go with a week's worth of meals with just a couple of dollars and only 30 minutes of your time. This recipe is simple and delicious and easy to take on the go. Add a little fresh lemon, red wine vinegar, and salt/pepper to your salad and you will love it!