This post was created in partnership with Southeast Toyota, as always, all thoughts and opinions are my own. Thank you for supporting the brands that keep Simply Sabrina's door's open.
When you've been with someone for over a decade you have to be super cautious of falling victim to the "R" word. Nope, not what you thought – it's routine. Routines enable repetition and that drives monotony. That's why Sahir and I try to get away, even just a little, every month in the year.
I know what you are thinking. Every month? You're crazy. I've got bills, school, kids and responsibilities! But before you come for my head with pitchforks, hear me out. Getaways don't have to 5-day trips to Indonesian islands (although wouldn't it be great if they all were?) but instead just a quick change of pace to put things back into perspective and help you to reconnect. That's why Sahir and I chose to partner with Southeast Toyota to take the new 2019 Rav4 out to Red Top Mountain here in Georgia on a Sunday afternoon.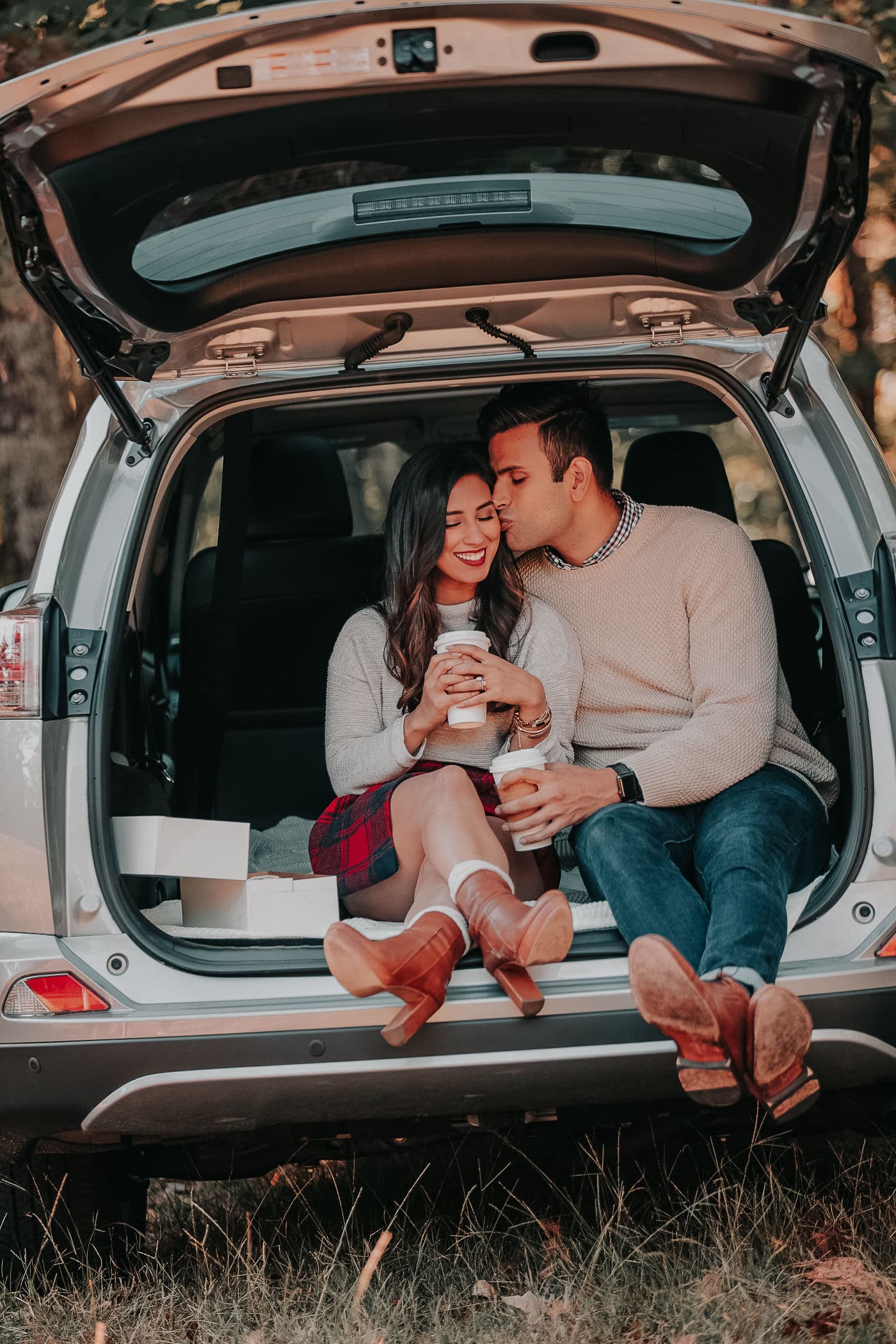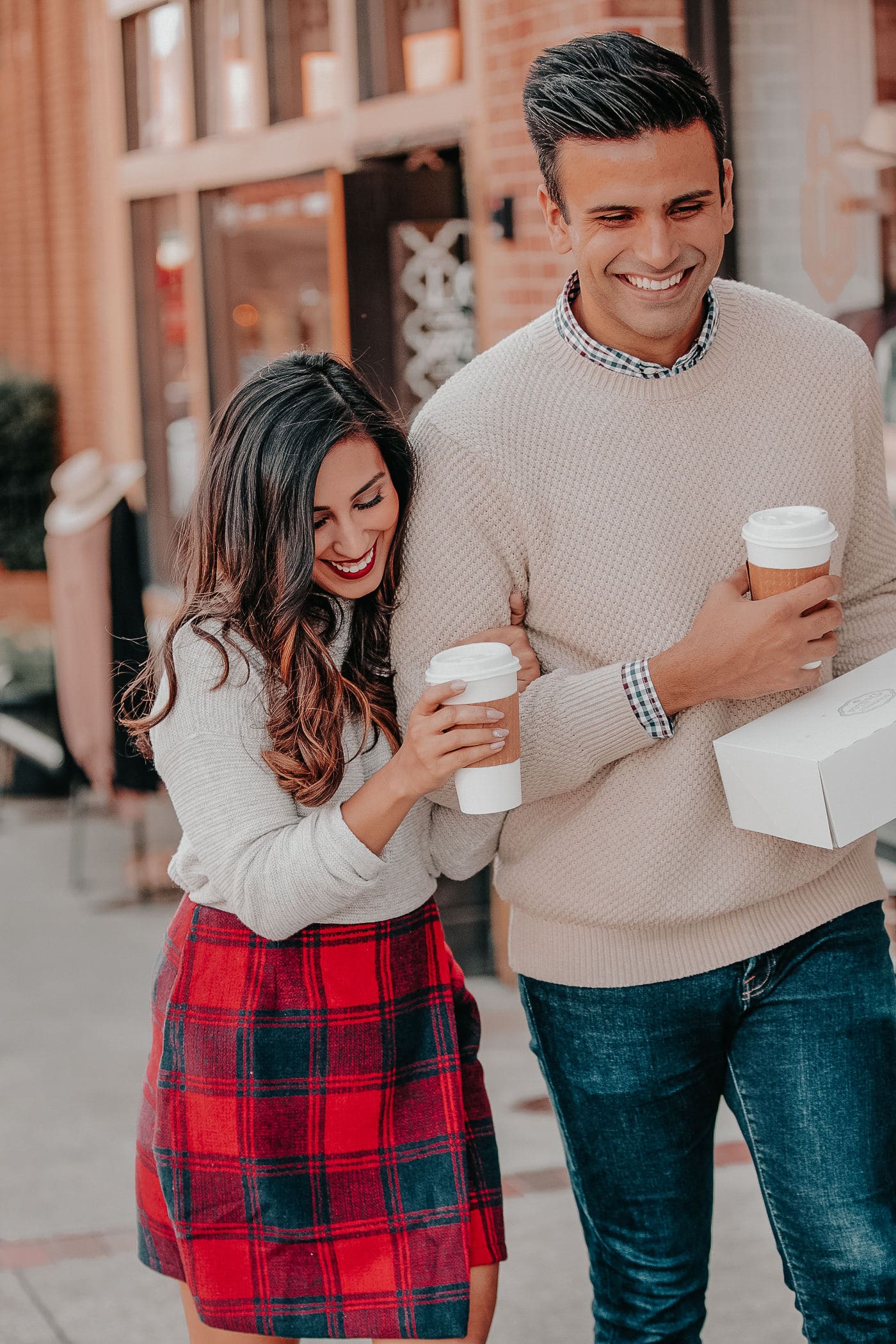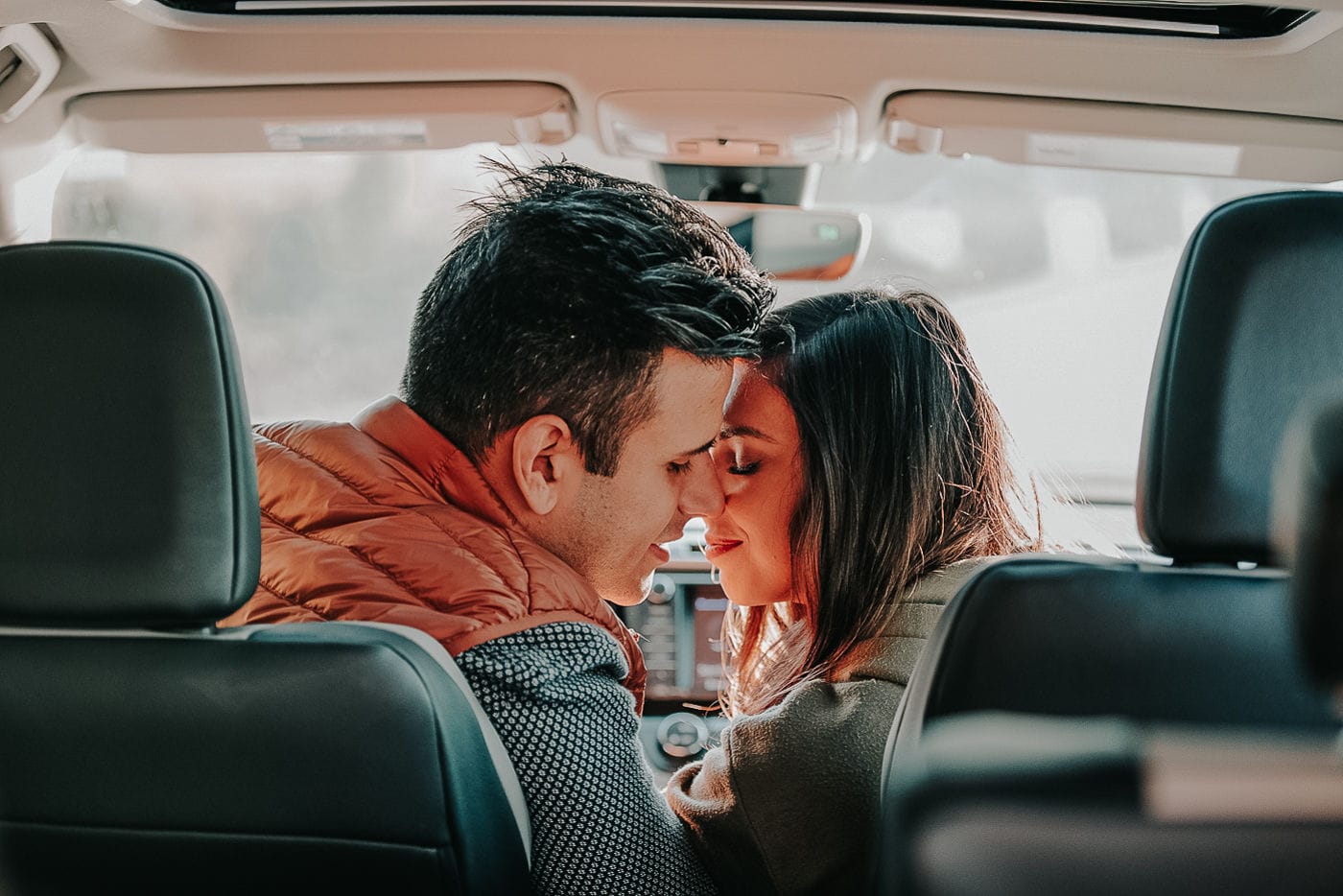 The drive was less than two hours away and it honestly flew by! The Rav4 is such an easy car to drive, even on the winding roads up the mountain. We used the in-car navigation to look up "doughnuts" -as everyone should- and we found a local place on the way that was literally in the basement of a restaurant that was quite famous, and now we know why. Seriously – best doughnuts ever. We chose Red Top Mountain because it was nearby at Lake Allatoona and because frankly, it was gorgeous. After exploring the downtown Cartersville and getting some coffee, we changed into some hiking clothes and took advantage of the dozens of trails they offered at the mountain. The staff was super friendly and we immediately regretted not bringing Theo because he would have loved being out in nature and would have been so comfortable in the Rav4. #nexttime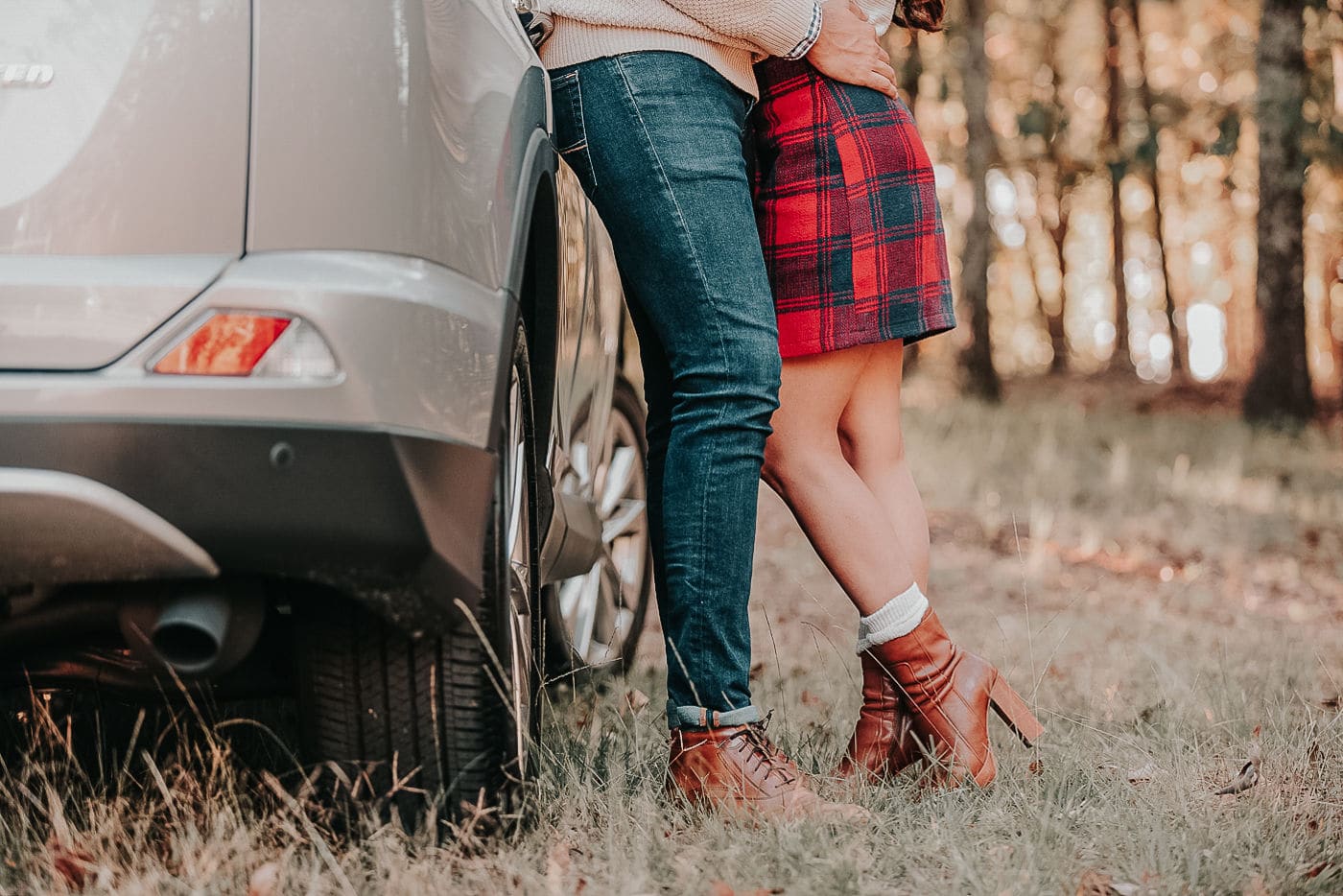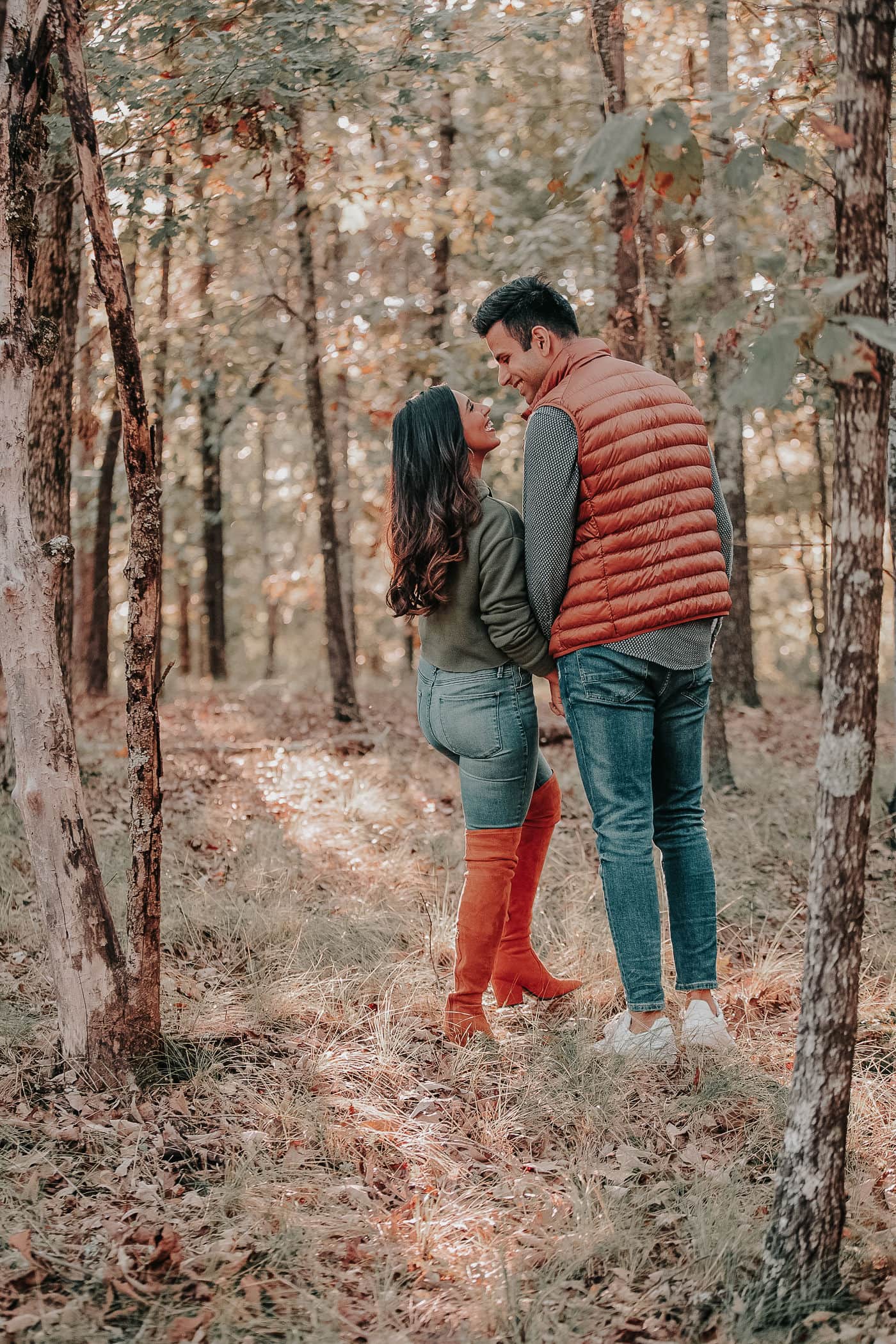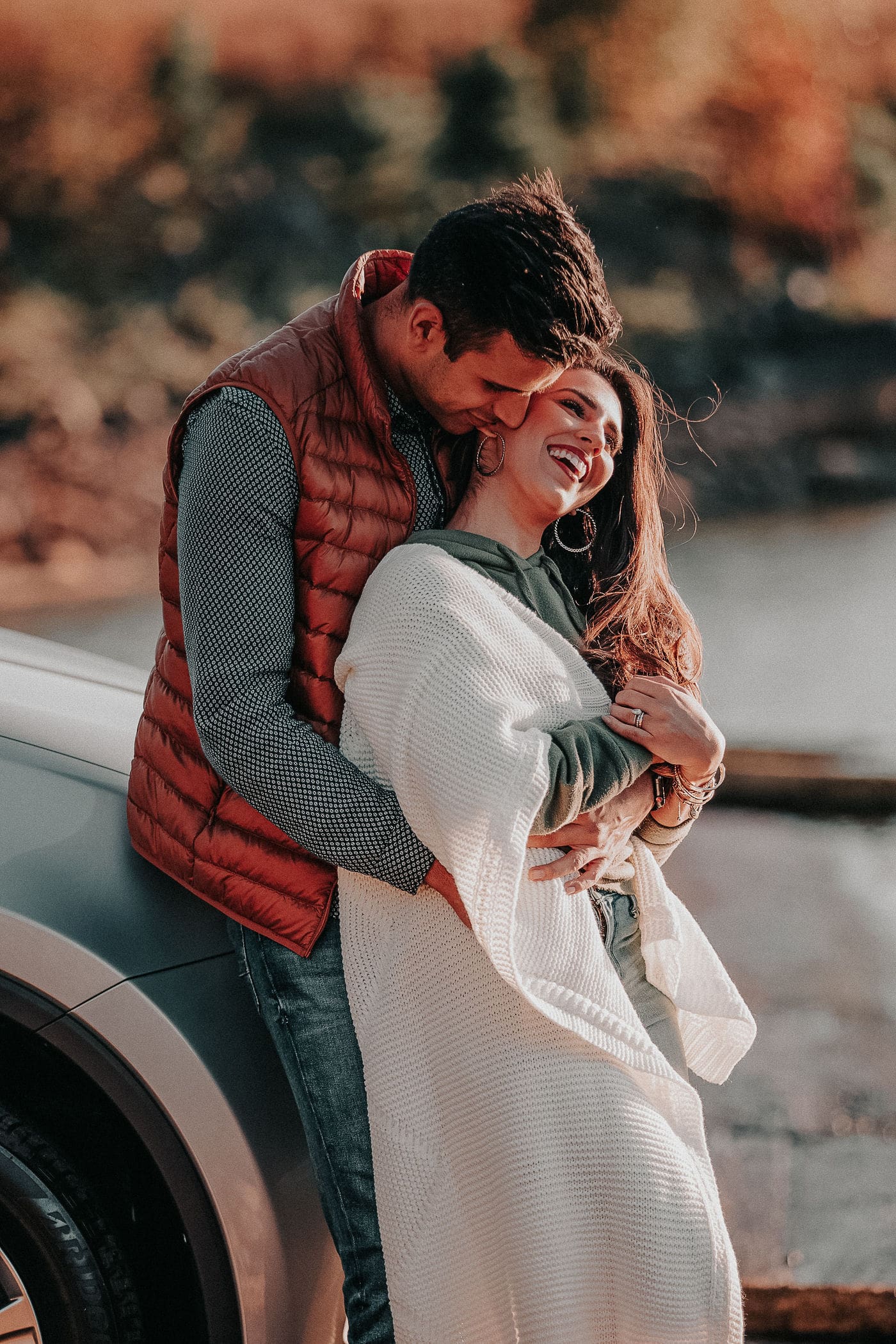 Honestly, it was so beautiful when we got there that we went to a looking point and just parked the Rav4, hopped into the spacious trunk and had an impromptu picnic – made of coffee and doughnuts of course. We played our favorite playlist which is made up entirely of early 2000s hip hop (B2K 4ever) and honestly just enjoyed the crisp air and beautiful weather.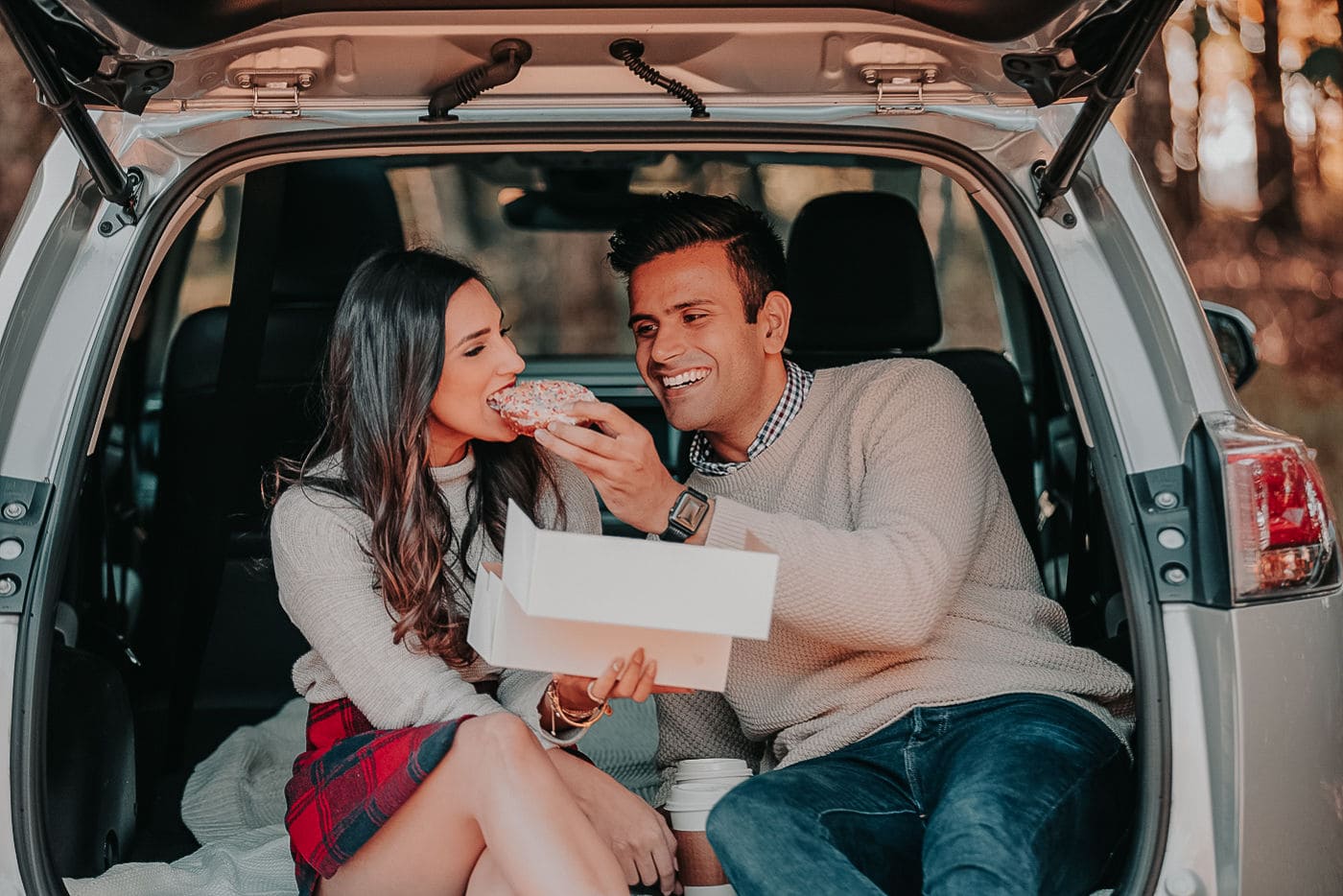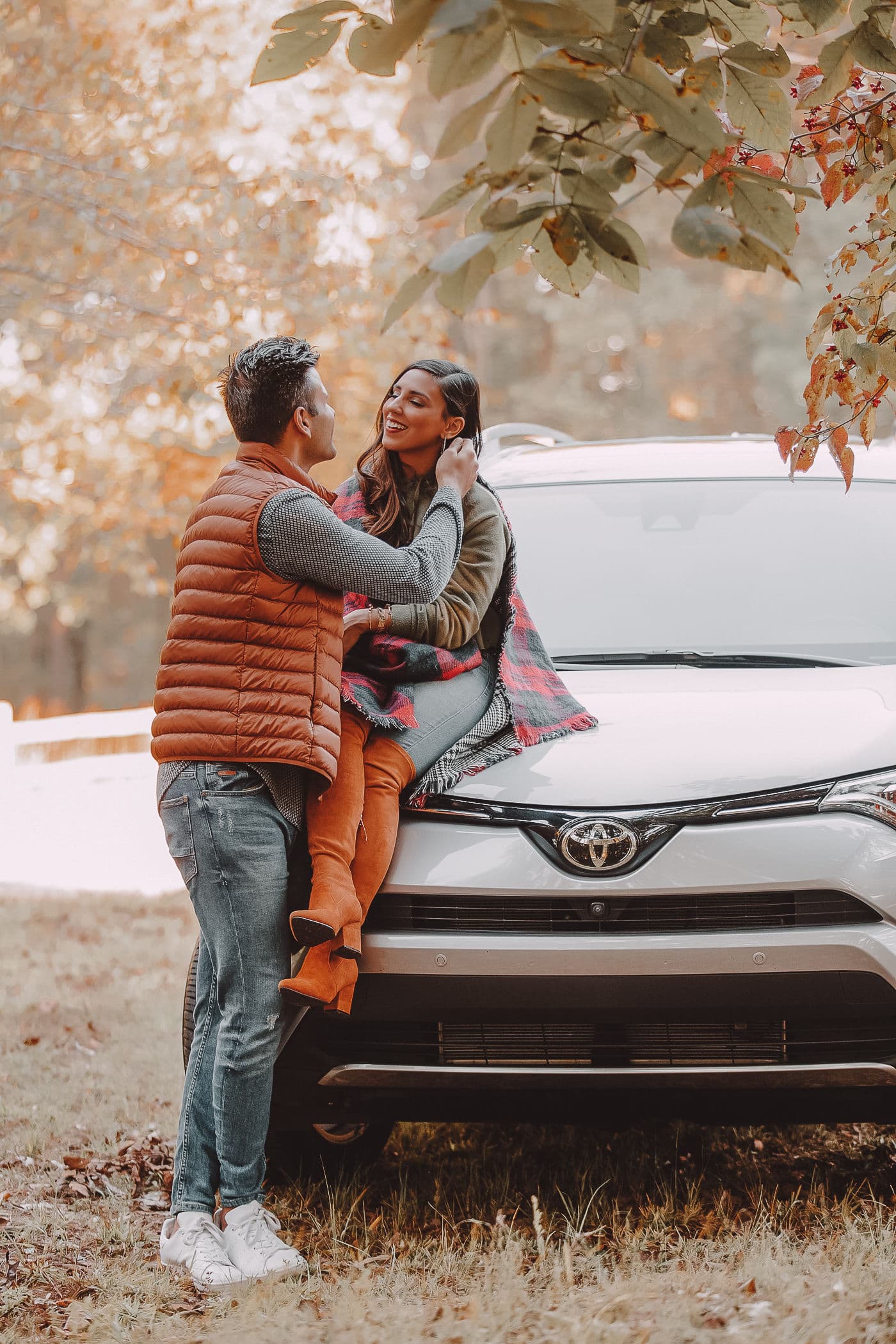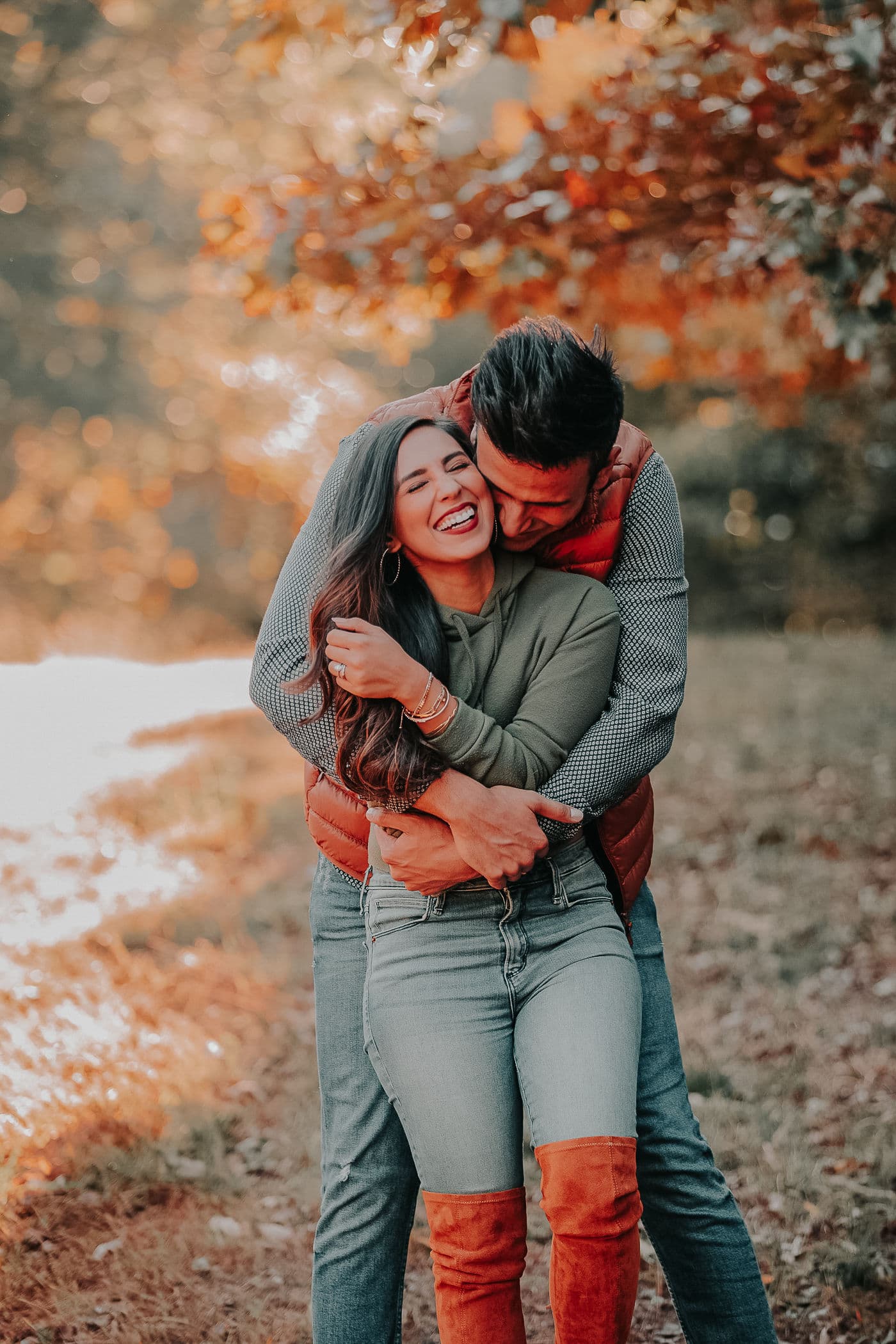 We stayed at the lake until the sunset and watching the sun reflect off the water was something I had only seen in cities like Santorini. It was incredible that these kinds of views were literally in our backyard. But it wasn't over yet – we popped up the trunk to the Rav4 and pulled out these giant marshmallow roasting sticks and all of the ingredients for smores! We had the fire log, the graham crackers and chocolate of course!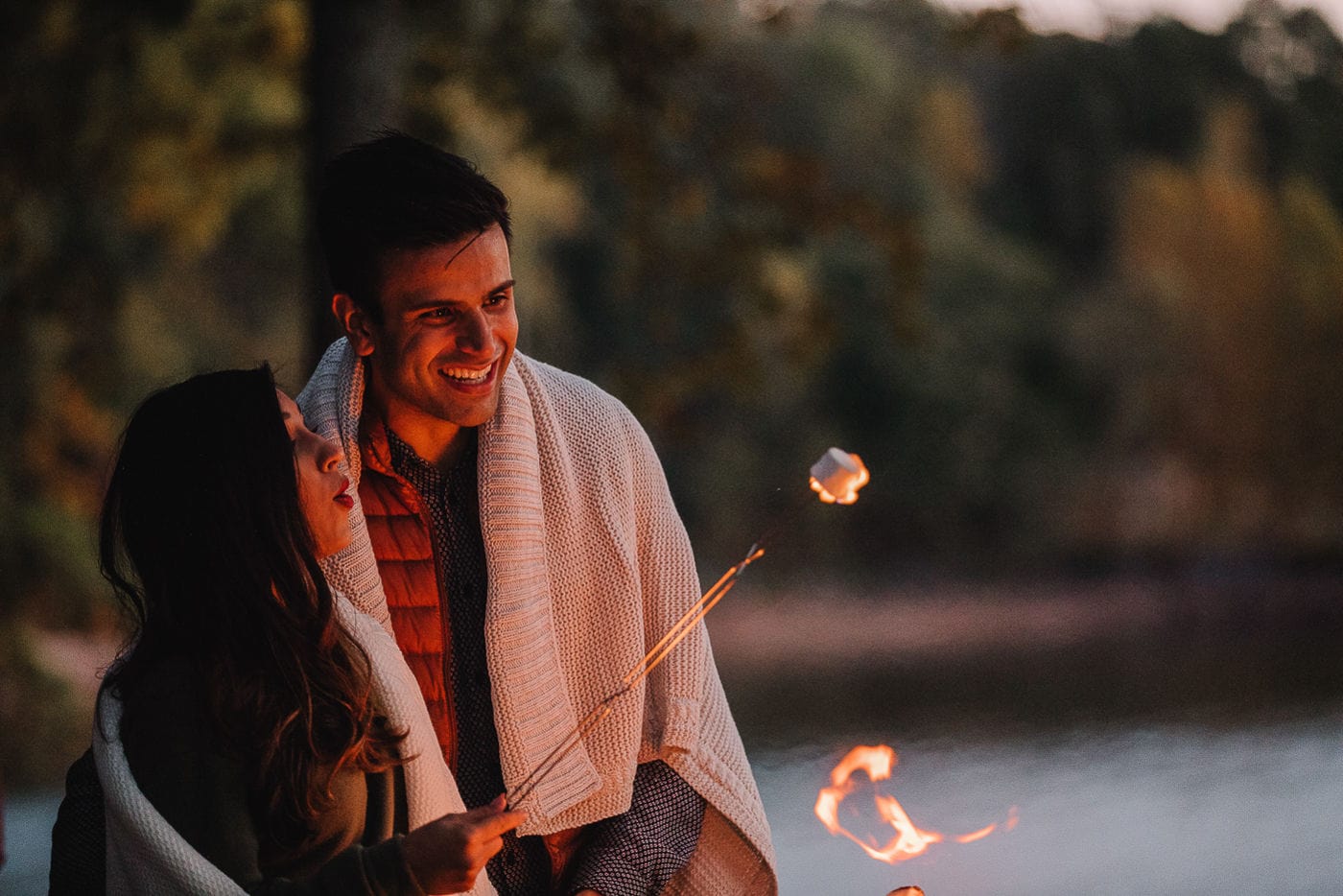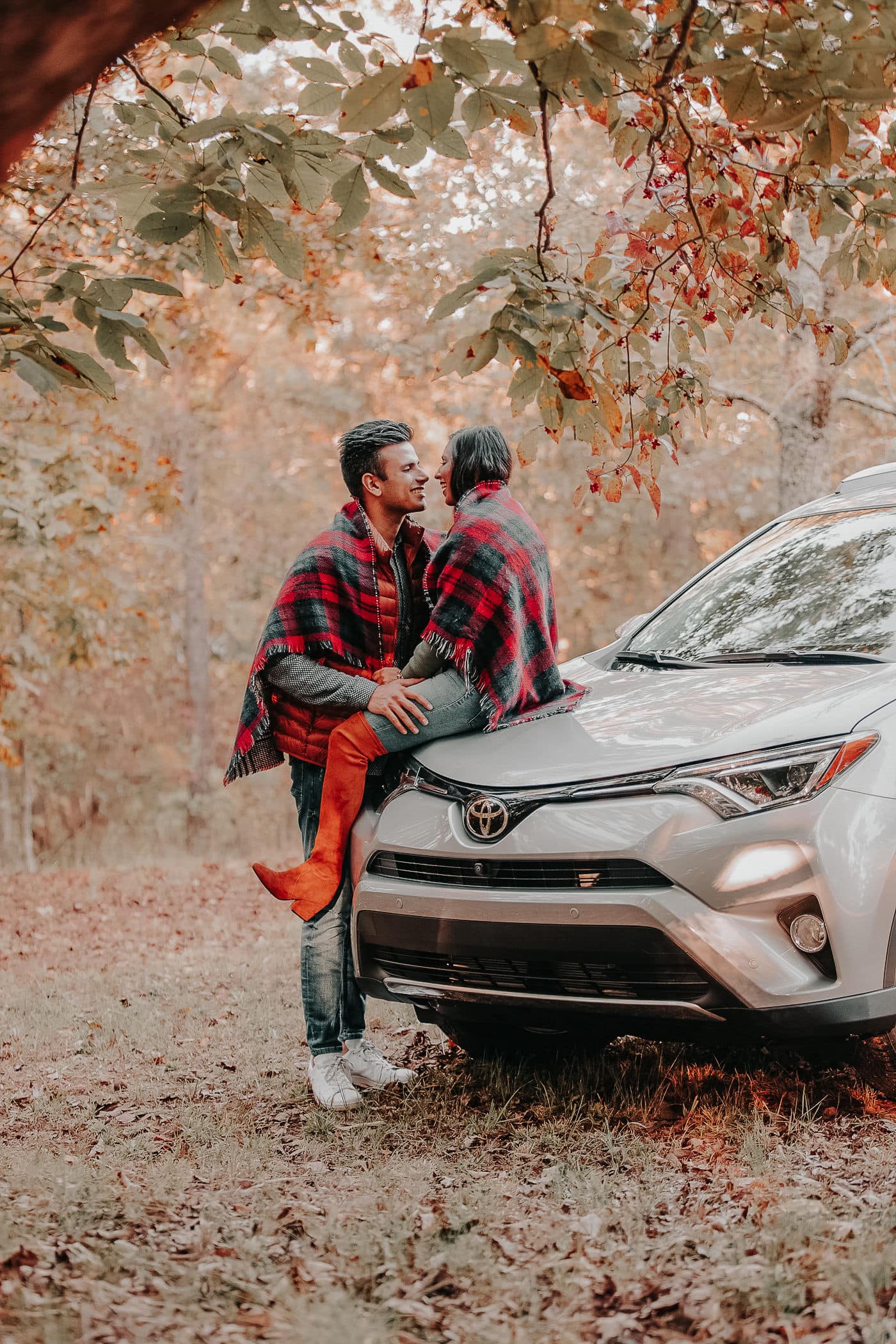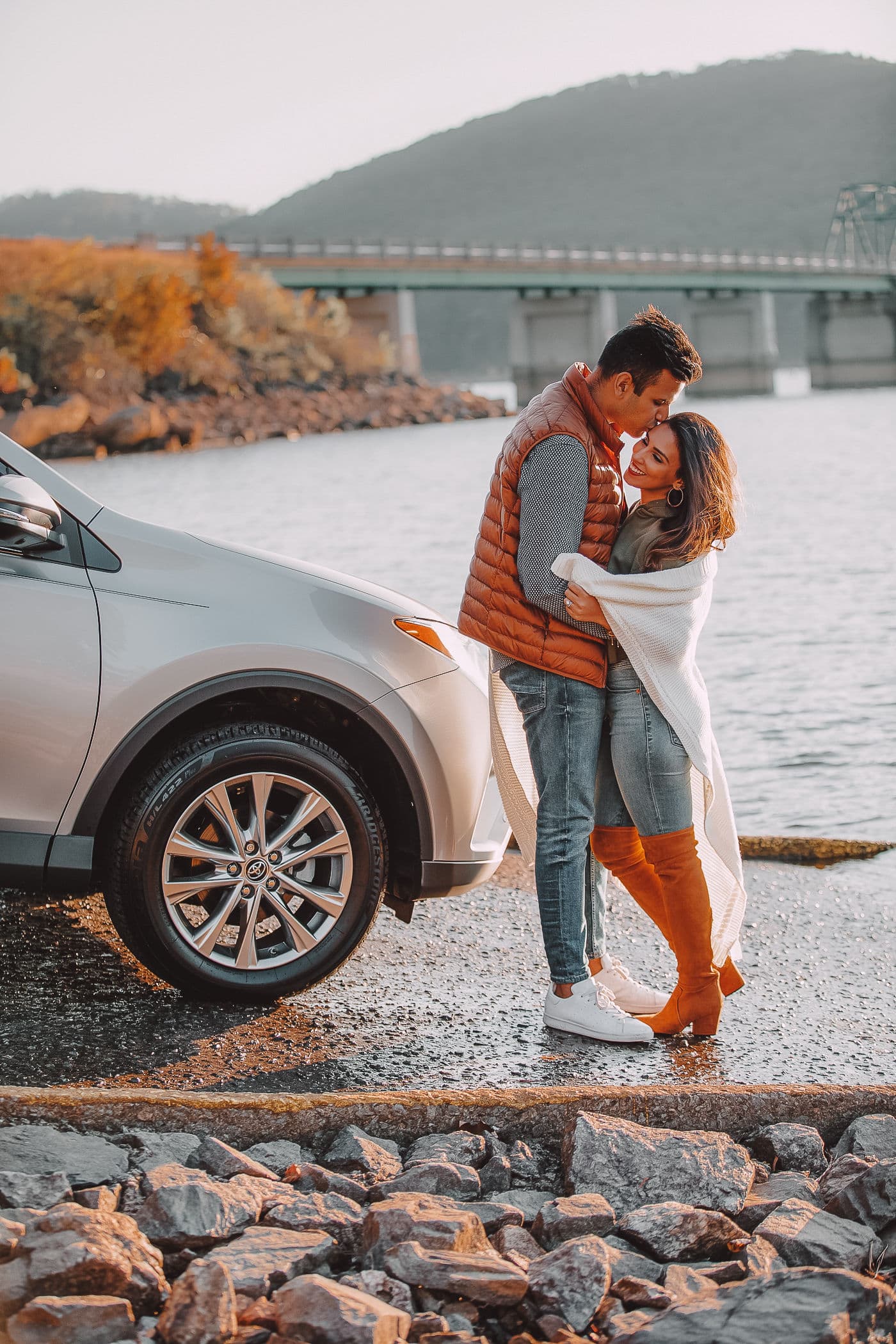 So whether it's for a half an afternoon or a whole week, half an hour away or across the world – try to remember the sense of excitement that you had when you first started your relationship and work to replicate that every month. Getaways don't have to be grand, but an adventure is an adventure even if it's just in your backyard!
Southeast Toyota Distributors, LLC ("Toyota") provided me with compensation and use of a RAV4 for a short period of time. The opinions I have shared about this vehicle are my own.