The term "podcasts" may be new, but the premise of a story told via audio is as old as time. From audiobooks to radio series people have been enjoying aural storytelling for decades. With the rise of podcasts, it can be overwhelming to know where to begin. Here are some of my top picks that are perfect for podcast beginners or seasoned experts.
Related: How To Actually Use Your DSLR Camera Properly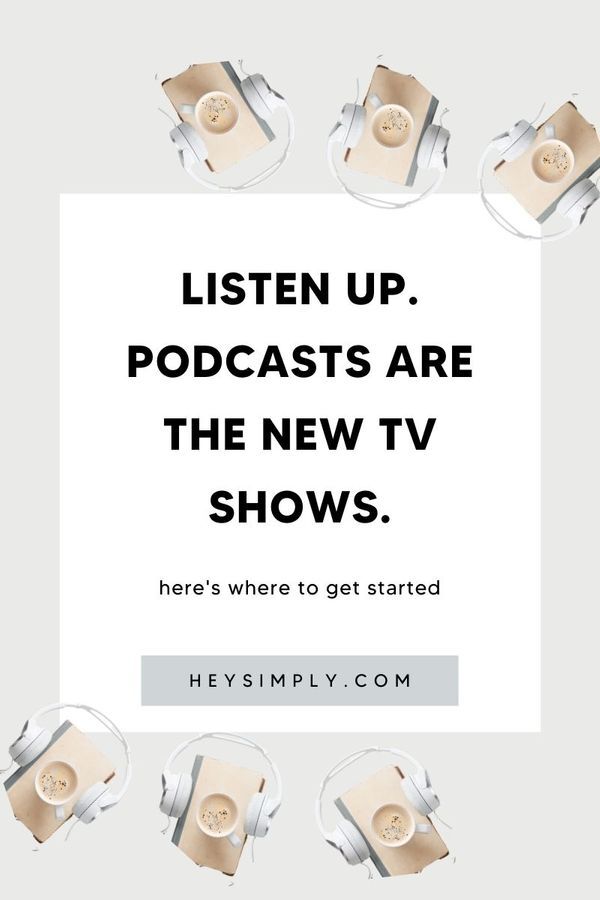 Serial Season 1
Serial debuted in 2015 and still holds the world record for the most downloaded podcast. Think of Serial as the California Roll of sushi lovers or the Chicken Tikka Masala of Indian food. Beginners who dabble into podcasts should start with Serial (season 1, that is – season 2 & 3 just missed the mark.) There is something so intoxicating about Adnan's story and Sarah Koenig's storytelling ability. TLDR? Adnan was a 17 years old Pakistani-American Muslim boy (pre 9/11) who was accused of murdering his high school Korean ex-girlfriend Hae. He's currently serving a life sentence for that crime in the prison. One problem? There was no actual evidence in the case and the prosecution built a narrative based on a drug-dealer's account of helping Adnan bury the body. That's it.
Sarah talks to Adnan via prison and you hear from him yourself. The man, now having spent more than half of his life behind bars maintains that he is innocent – which is troublesome because had he pleaded guilty, he would have been out on parole years ago. Funny how the criminal justice system works.
Serial won a Peabody Award, Murrow award, and the Shorty award for Best Podcast.
Note: Do NOT Google things if you don't want spoilers (trust me, you don't).
Undisclosed
What happened to the 10 million+ people who listened to Serial? Well, they were left hanging after Serial ended and still encapsulated by Adnan's story. So what happened? The female lawyer who took Adnan's case to Sarah Koenig who then produced Serial, Rabia Chaudry – started her own podcast. Undisclosed picks up where Serial left off investigating additional evidence with a team of legal experts. They may or may not have found something that could potentially give Adnan hope for a new trial.
Related: I Ditched My Phone For 10 Days, Here's What Happened
Caliphate
This is a newer podcast that's about a year old from The New York Times. Rukhmini Callimachi is an ISIS beat reporter and has been for nearly a decade. She has followed the rise and fall of ISIS by following their moves – literally. Rukhmini Callimachi lives in the US but flies to Syria, Iran, and other ISIS territories as SOON as they are reclaimed and goes to their paperwork, files, and documents. She is one of the few people who can decipher their codes, language, and infrastructure. She knows what leaders are in charge, how ISIS operates, new recruits, where they come from – everything.
The premise of the podcast follows a North American male who in his late teens decided to run away from his home and join ISIS – he returned and is sharing his story. Why he left, what it's like over there, and how he escaped. Rukhmini knows far more than she lets on and this dual narrative weaves this mans story in with Rukhmini's investigative journalism skills to see what he's actually telling the truth about. Caliphate is incredible and captivating from the minute you start listening to it.
To Life & Die In LA
You know when you watch a really good TV show and you immediately want everyone you know to watch it too so that you can talk about it? This is me with To Live & Die in LA. I'm obsessed with this real world crime podcast from Tenderfoot TV. It's about a woman named Adea Shabani who went missing in LA in 2018. The podcast talked about the investigation between the LAPD, a private investigator, and this podcaster and how they try to find Adea and what happened to her.
The Dropout
Do you know who Elizabeth Holmes is? Sure you do. Think hard. Maybe you've heard whispers or the name sounds familiar. Let me paint you a word-picture: sleek blonde hair in a bun, crazy eyes, always wears a black turtleneck, wants to be like Steve Jobs? Oh yeah! I saw something about her on the news. Correct, now we are on the same page.
The Dropout podcast by ABC follows the rise and fall of Elizabeth Holmes who is currently being indicted for multiple crimes including fraud, and conspiracy. But who is she? She is the 35-year-old founder of Theranos, a company that she created when she was 19 years old at Stanford. Theranos was said to be the "revolutionizing blood testing" by using only a fingerpick to draw blood and test for conditions. But can it really? Forbes named Holmes the youngest and wealthiest self-made female billionaire in America back in 2015 – but what happened? The Dropout explains it all.
Related: 5 Ted Talks You Need To See Before You Turn 30
Slow Burn Season 2
I stumbled across this one and have recommended it to everyone who asks what I'm listening to. I'll admit, I was young when the whole President Clinton scandal happened. I knew the highlights: oval office, blue dress, impeachment. But there is so much more to the story. Unless you consider yourself well-versed in the plethora of Clinton scandals that plagued the presidency (or even if you do) I highly recommend Slow Burn. It gives more details about the various scandals, including the one you know and love with so much more information and analysis.
Dirty John
While I was busy vouching my life away for Serial, people kept telling me to listen to Dirty John. You may have heard of the Bravo series created after the podcast while seems to be the logical next step for successful podcasts. In this serialized audio tale Debra Newell is one of Southern California's most successful interior designers, but she is hungry for love. After falling head over heels for a seemingly perfect man, her life and vision of him unravel as more and more about his past comes to light. It's a deep dive that keeps you on the edge of your seat as you get drawn deeper into his lies and sinister game of psychological manipulation and reminds you why your parents told you never to trust strangers.