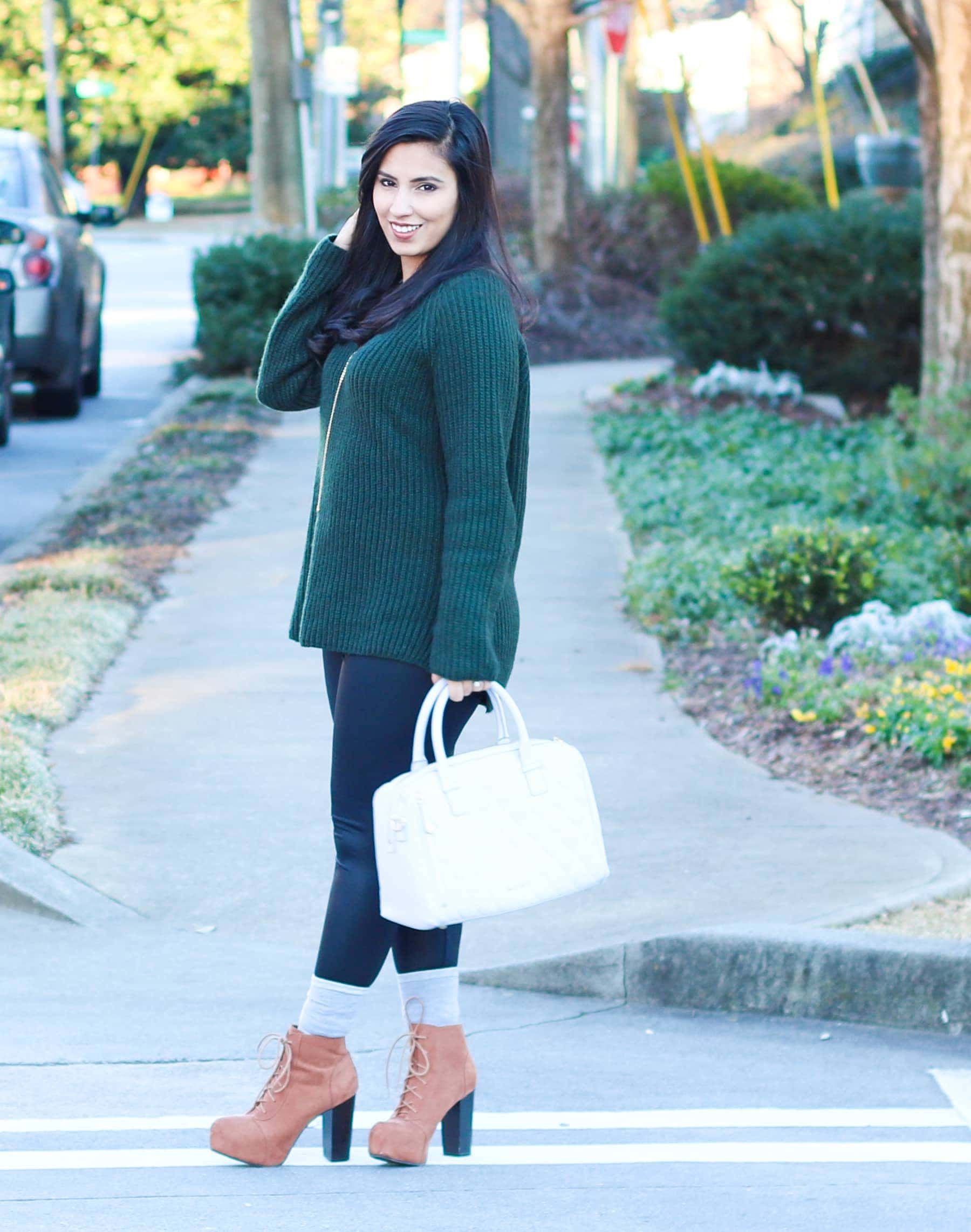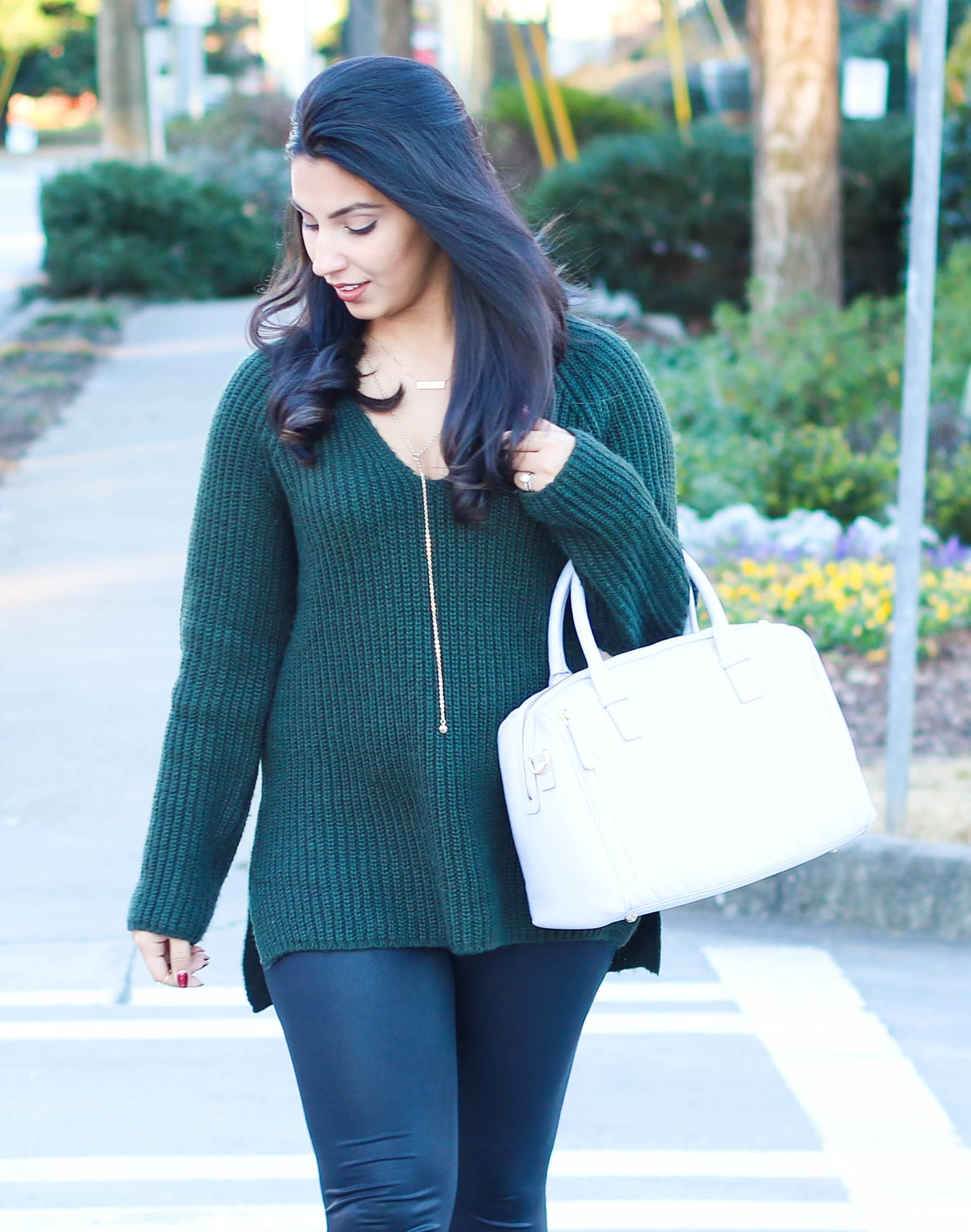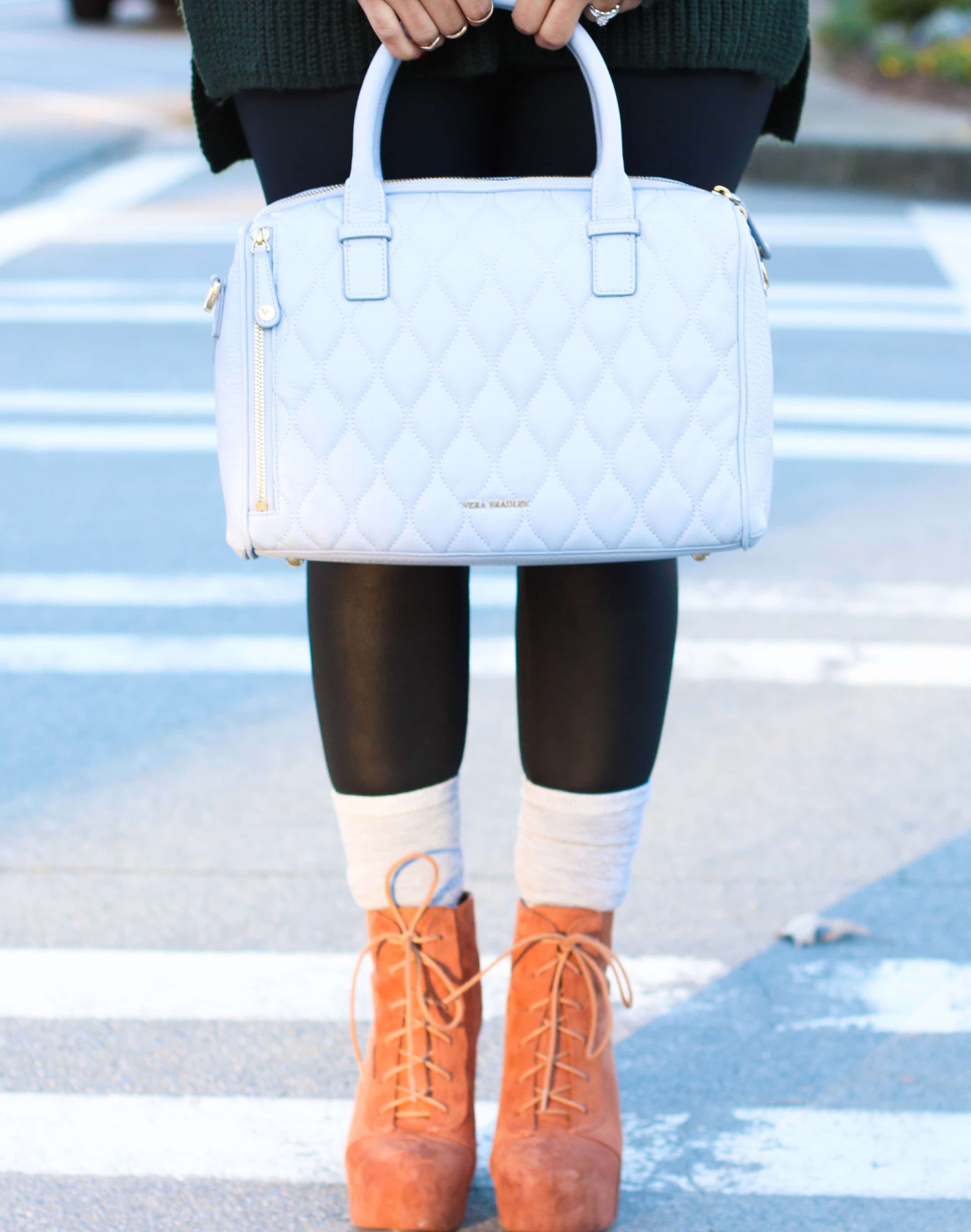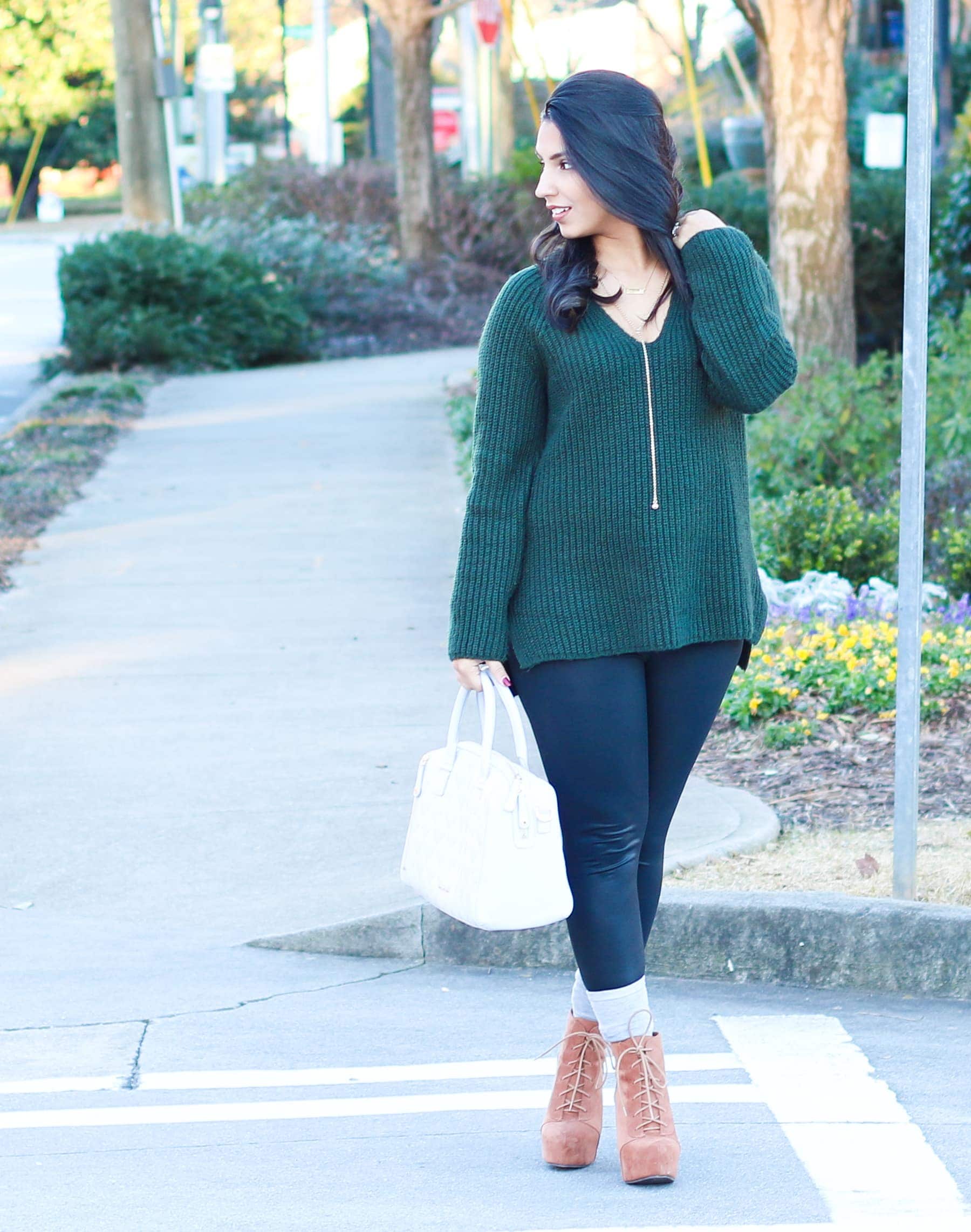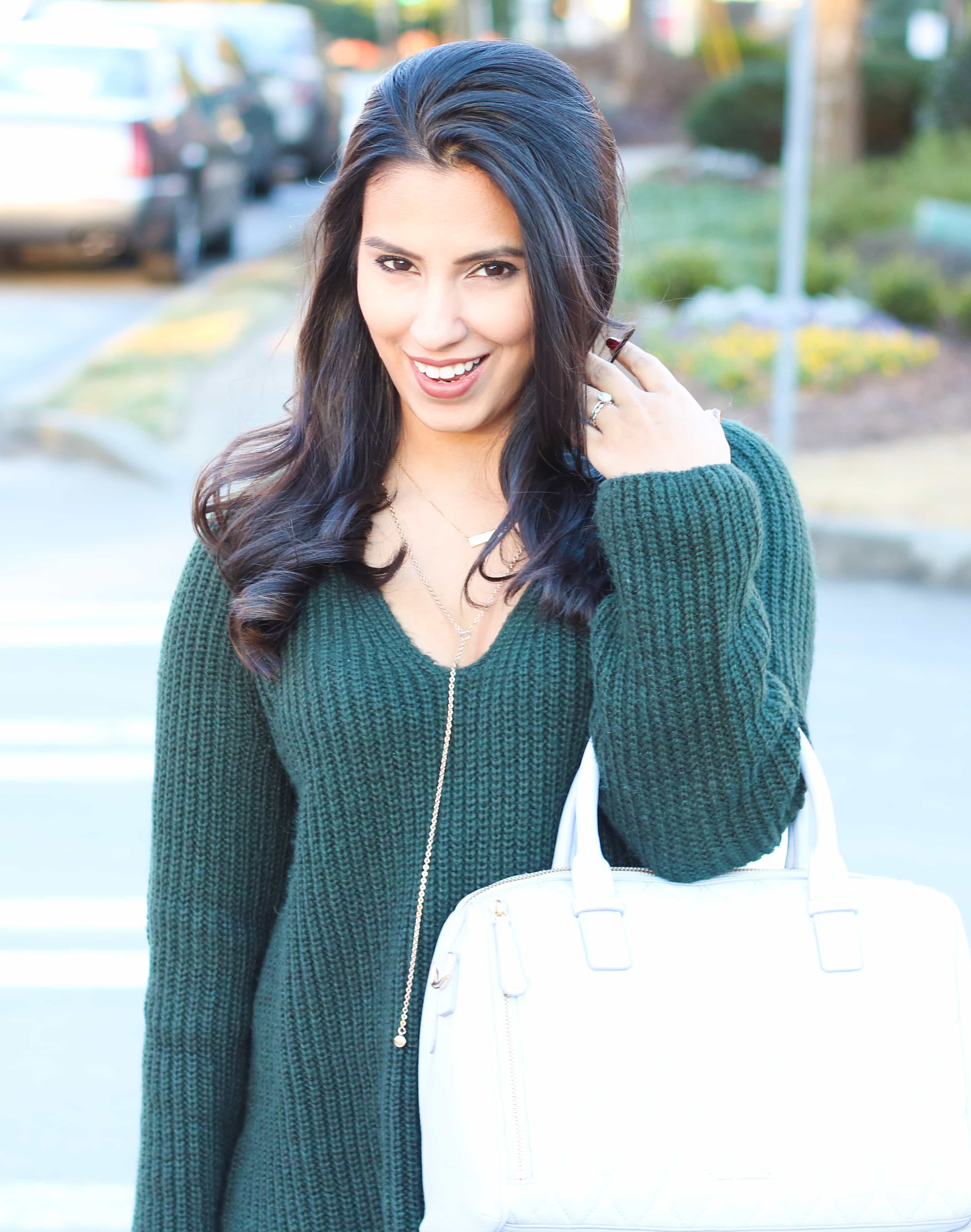 GREEN SWEATER  |  FAUX LEATHER LEGGINGS  |  TASSLE NECKLACE  |  INITIAL NECKLACE  |  BUXOM LIPSTICK  |  BAG c/o VERA BRADLEY  |  PLATFORM BOOTS
Ever since I got my Fitbit I've been addicted to getting more steps. Between family, workplace, and friend challenges – I'm always on the move. Lately, I've been doing a lot of reading about different tips & tricks are here and my top 6 tips for you to get more Fitbit steps and meet your goals!
1. March
March in place when you brush your teeth. You should be doing this at least two times a day and it's a great way to start or end your day with a few more steps.
 2. Stop Multitasking, kinda.
One thing I always to do is to pick up as many things as utterly possible to put away. No more. The key is to make multiple trips and take only one or two things at a time. More trips = more steps.
3. Stairs, duh.
Stairs are friends, not foe. Use the stairs whenever possible, a standard one-floor stairwell should tack on another 50 steps to your daily routine.
4. Compete
Signing up for challenges has been the biggest motivator for me. This weekend I literally ran around in circles until I got 1100 more points to get ahead of my cousin. (FYI – it's 14 circles around my kitchen island in case you were wondering)
5.  Take a Class
Classpass is one of my favorite ways to be active. One class can get me anywhere from 3,000 to 7,500 steps. Pretty awesome for an hour of your day. You can try spin, barre, zumba, pilates, and so many other options. Try it out in your city!
6. Get Creative
Your Fitbit isn't always meant to be worn on your wrist. Wearable technology means that you can wear it anywhere. I saw a much more accurate step count for my spin class (technicality aside) by wearing by Fitbit on my shoe rather than my wrist.
GET THE LOOK