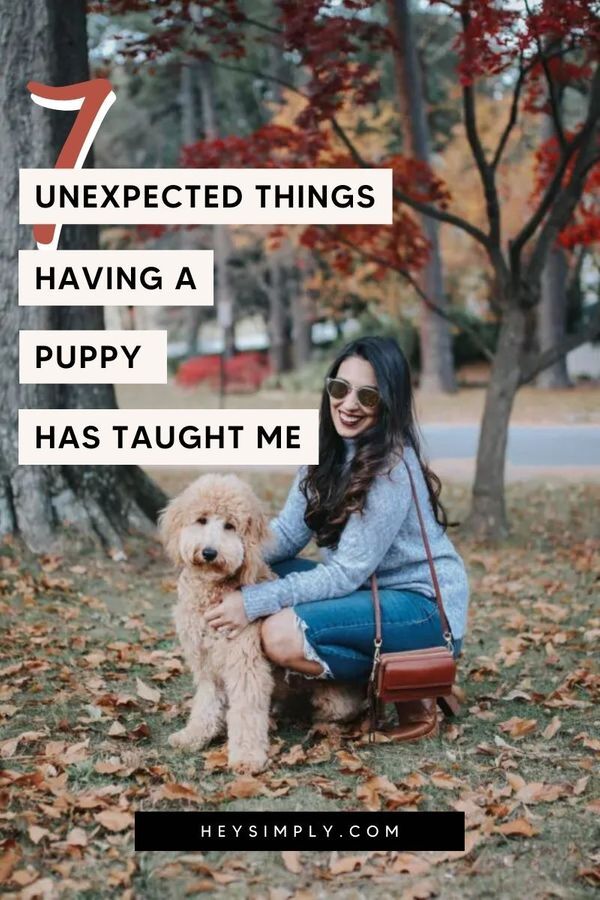 It's Theo's first birthday! I can't believe my little pup is already one. It's true they do grow up too fast! Especially since this nugget was full grown at around 7 months and we got him at 2 months, so it was less than half a year of having a baby puppy.
Having a dog was something that Sahir and I always talked about hypothetically, but I didn't ever think would come to fruition. When we decided to put our name on a waiting list at the end of last year, it was so scary. Neither of us had grown up with pets and we had no idea what we were getting ourselves into. I remember the feeling of having him home on the first day and having to remove all of our area rugs and feeling so sad. Moving elements of my house made it feel less like home, but we did it for the puppy – now it's him that makes our house feel like a home. Here are a few of the things that I've learned this year: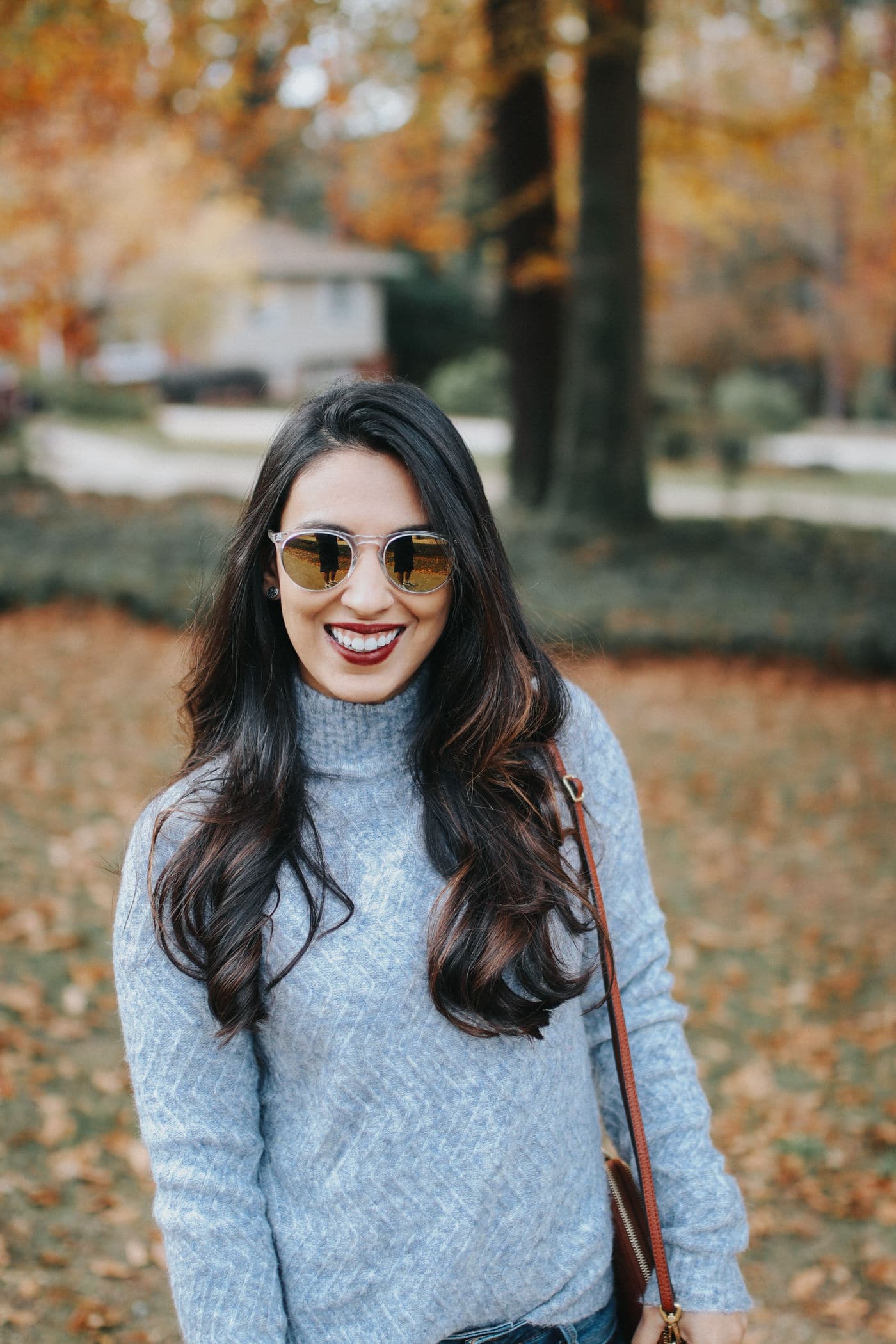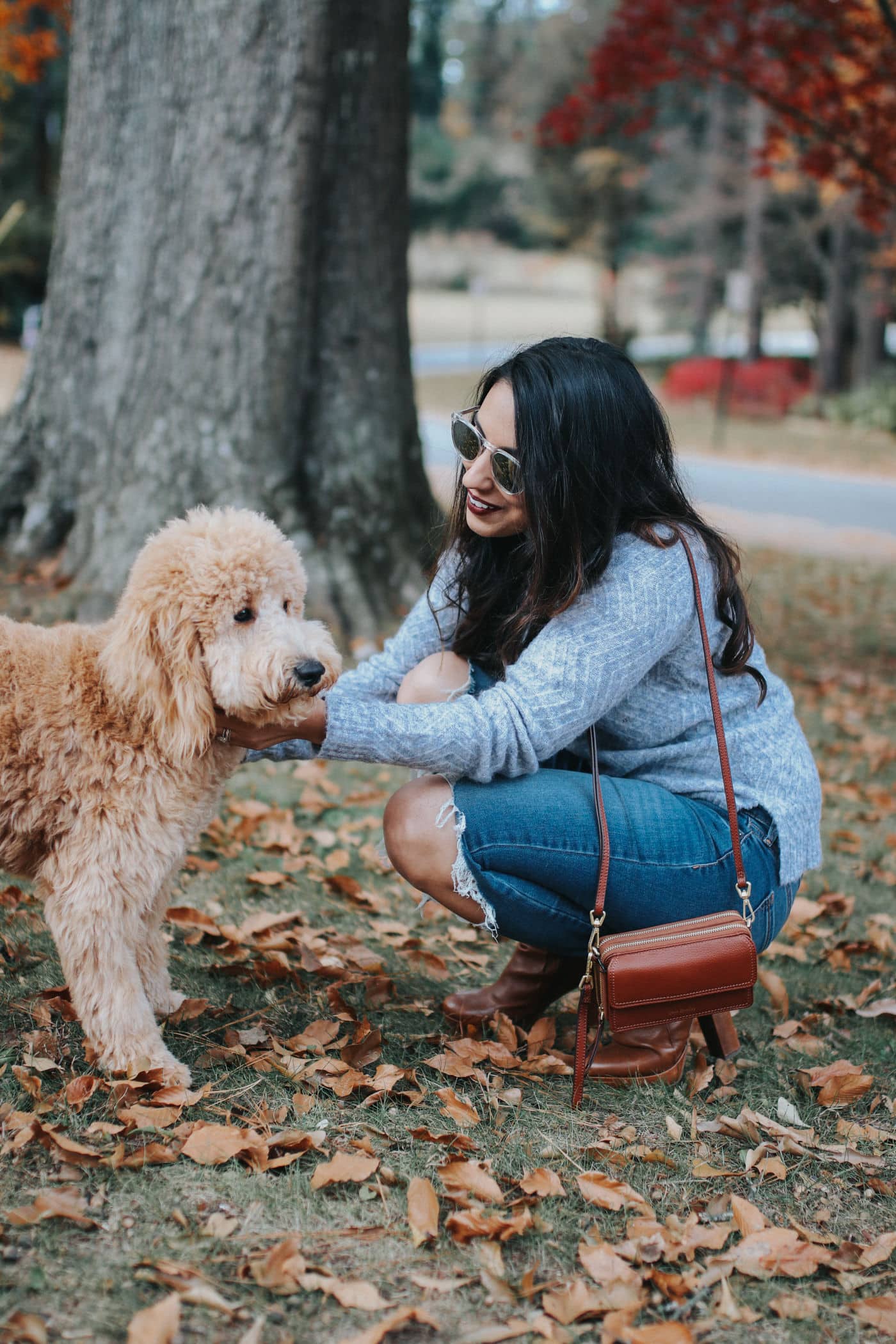 Play Everyday
Everyday I go from work to dance or the gym to working on my blog or cleaning my home and then to bed – hit repeat the next day. Having Theo has made me realize that I have to make time to get on all fours and just tuck away my phone and my computer and just play for even a few minutes everyday.
Drink Lots Of Water
Ugh, he owns me when it comes to this – but I need to do better. T is the boss about drinking water and he needs a clean bowl twice a day, don't just refill the same bowl – no ma'am, wash it out please. Know your worth – right?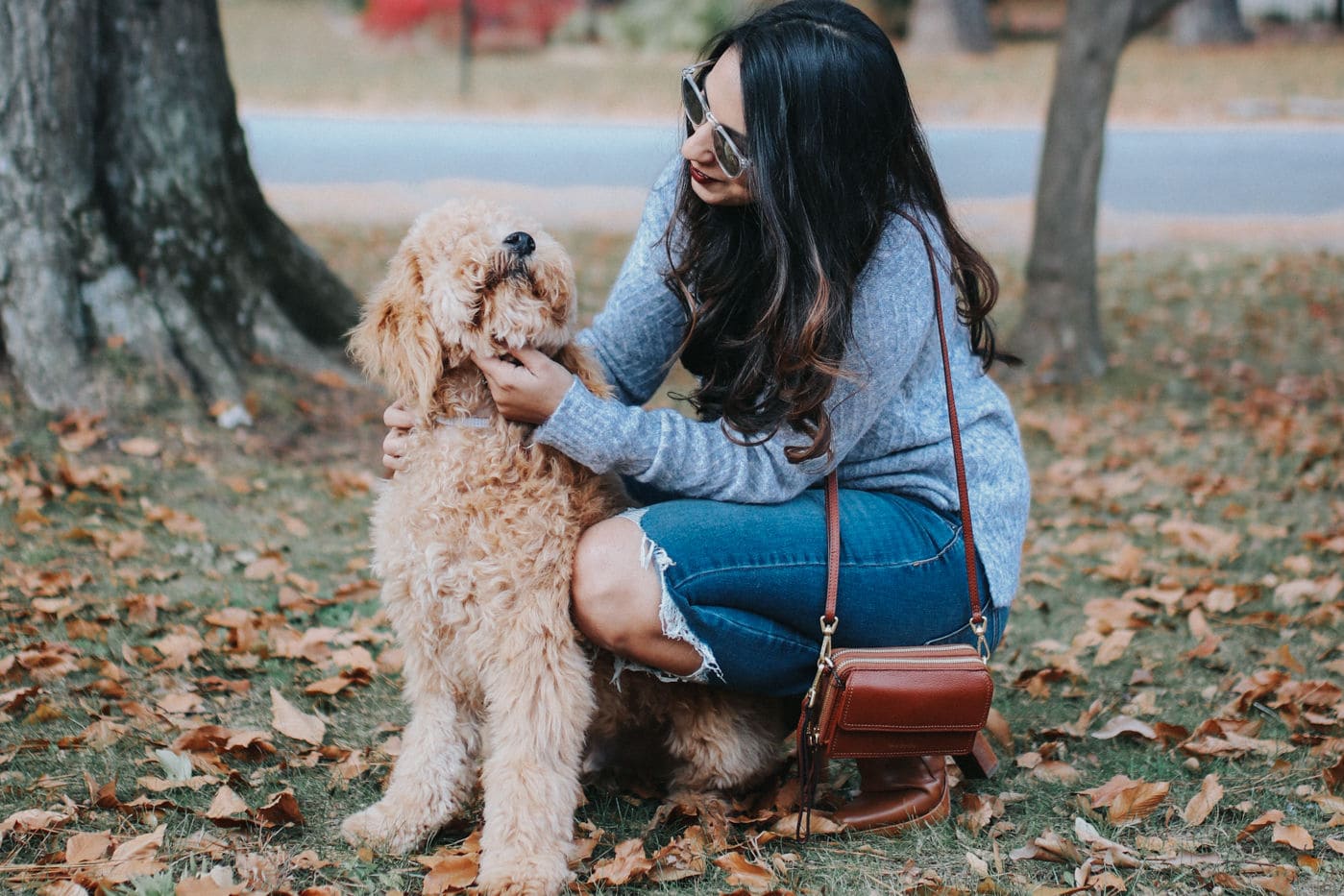 Don't Hold A Grudge
I can get mad at Theo and he might walk away or lay down in a corner, but sure enough if I leave the room there he is. He's my best buddy and even if I get mad at him, he forgives me and we move on. So what if he chewed up the inside of my favorite TOMS… I probably needed a new pair anyways? No worries buddy, I forgive you.
Appreciate The Little Things
My dog doesn't care how fancy his bed was or how cute my shoes were before he chewed them up -seriously, still bitter- he just wants time and the basic necessities. A water bottle is just as much fun (and even louder!) then an expensive squeak toy.
Related: 9 Things You Need for a New Puppy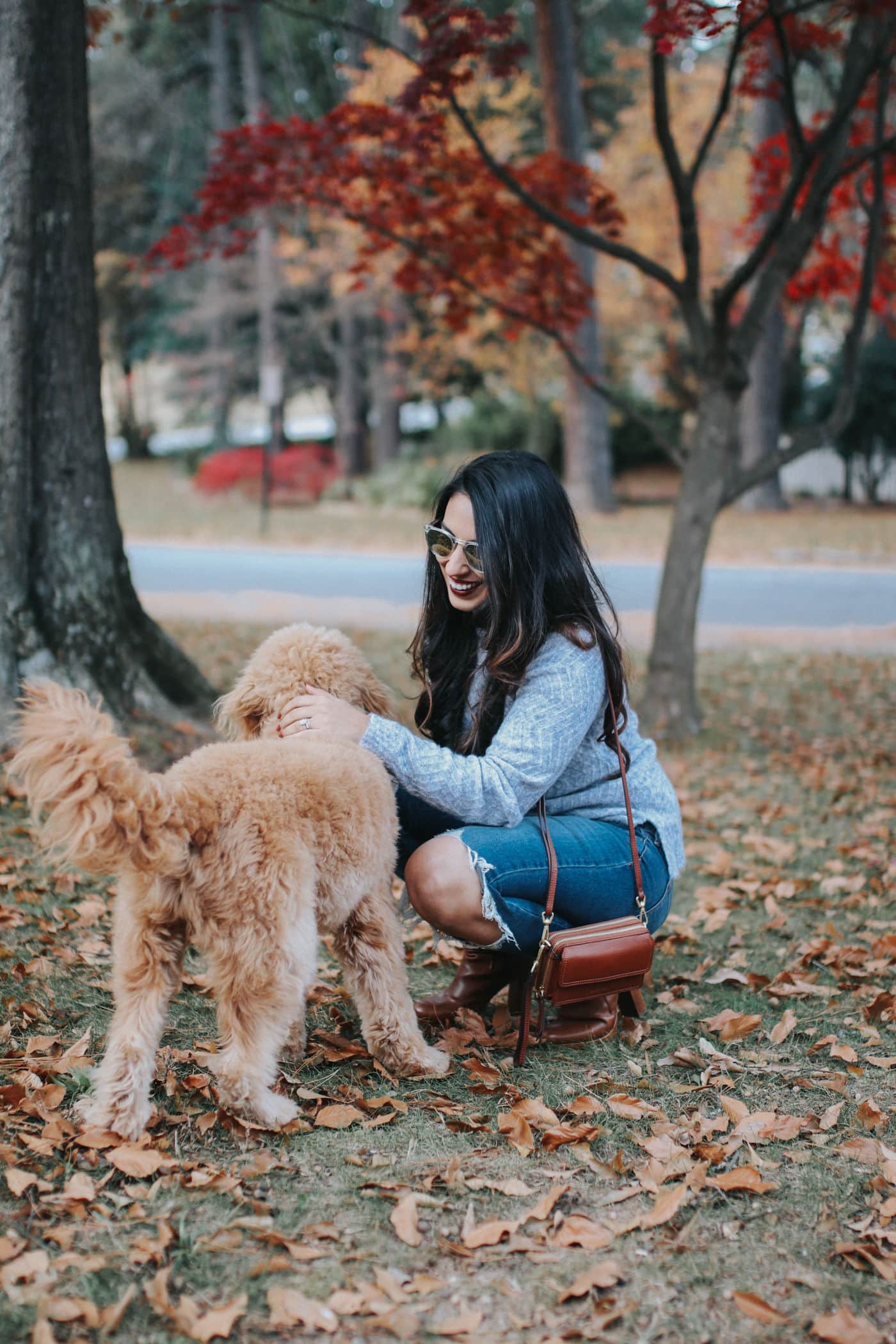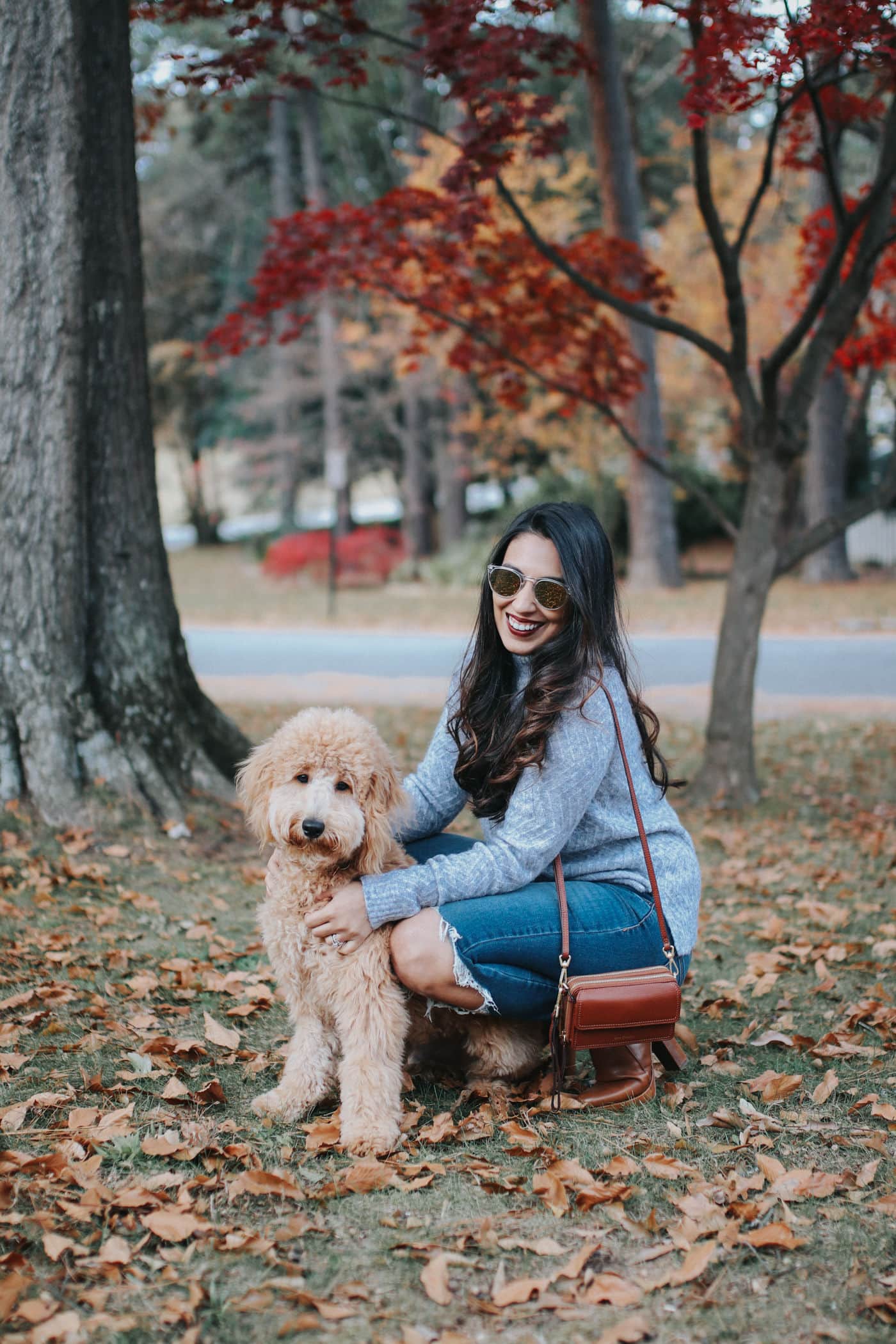 We All Have Emotions
It probably wasn't until a few months into it that I realized just how many similar emotions we have. Theo cries, whines, feels left out, sighs (its so funny!), gets excited, and sad. Sahir and I can't hug or embrace without him whining dramatically. Seriously, he is so needy. But he has taught me to be cautious of other's emotions and in tune with your own.
Related: 6 Month Pupdate with Theo
Now, Not 5 Minutes From Now
Theo doesn't care if I promise to go on a walk in an hour or a day from now. He just wants to go now. Live in the present and forgive yourself for past shortcomings. Tomorrow is a different story, and do your best then too – but don't let today slip you by. make things happen – now.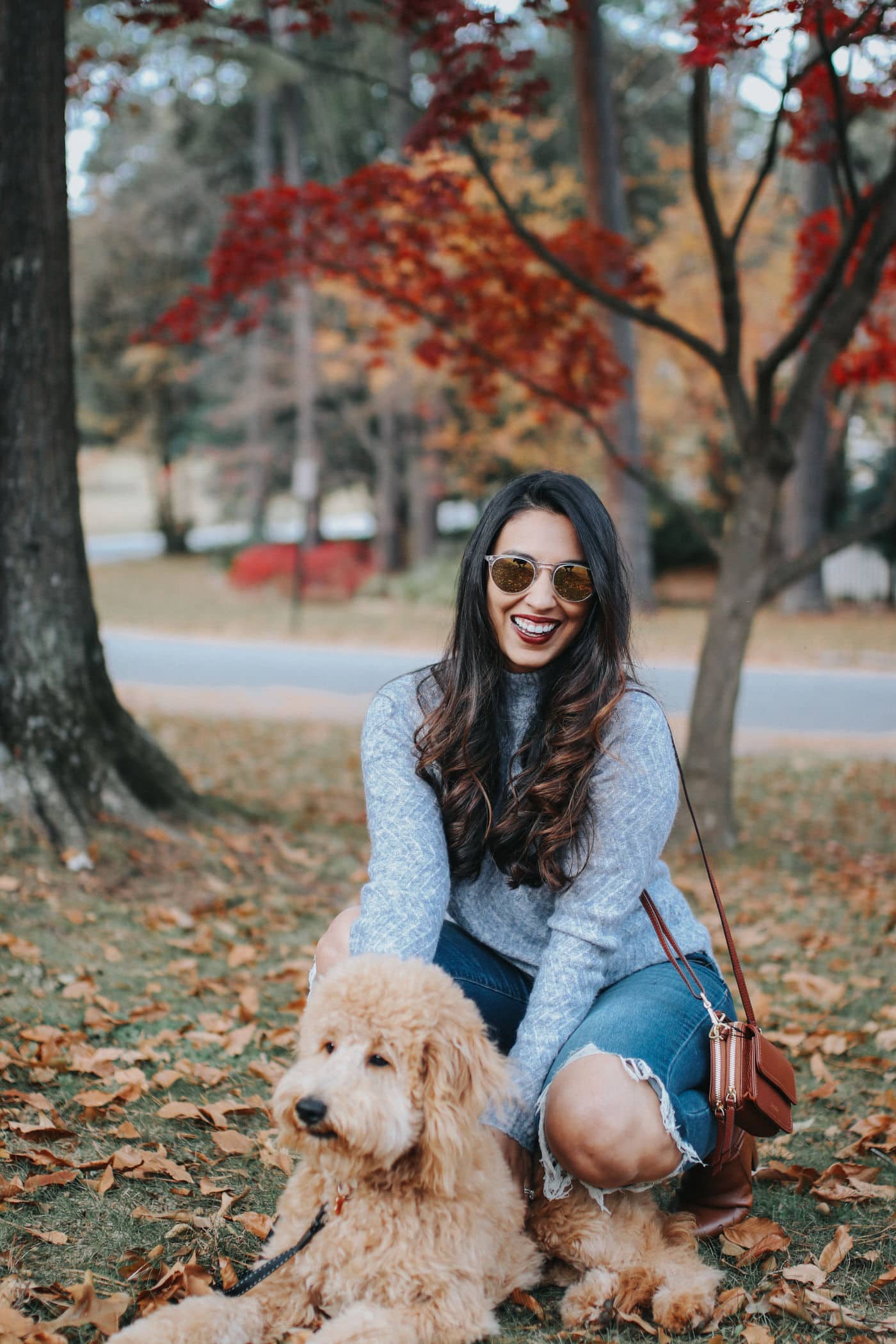 Everyone Just Wants Love
Every morning Theo comes up to our bed and wants us to pet him good morning, hug him, and give him love. He knows what side I'm on and what side Sahir is on, and he goes to each of us to say Good Morning, so sweet. He will even just use his nose to nudge our hand to stretch it down and just walk back and forth under it to simulate us petting him in the mornings. But if you don't want to get up yet, no worries, just pretend you are still sleeping and he won't wake you up. #bestpupever
Happy first birthday Theo! You're the best dog I could have ever asked for!