I remember spending my Saturday afternoons strolling the aisles of the Sephora at the mall. My mom used to own stores in the mall so I would take a "5 minute break" and somehow always end up in the bright lights of my favorite striped store.
I loved looking at all of the new compacts, liners, and lipsticks. It didn't even phase me that there was practically no diversity in 2005 makeup advertisements. I couldn't wait to get my hands on the (too light for my skin) "peony pink" lipstick that the beautiful white model wore on the life size cut out.
I was obsessed with makeup, problem is… I was a teenager and had no money.
See in immigrant families we didn't get allowance for doing chores or working at our parent's stores every weekend. They liked to call it a barter for the lodging and meals I was provided while living at home.
Years later, I still love a good drugstore find. While I may be able to splurge on a designer mascara, I don't just want the most expensive product – I want the one that works for me. As with everything, there are things you should splurge on and things you should save on. That my friend, is what is post is about. Here are my favorite drugstore dupes that you've been missing out on.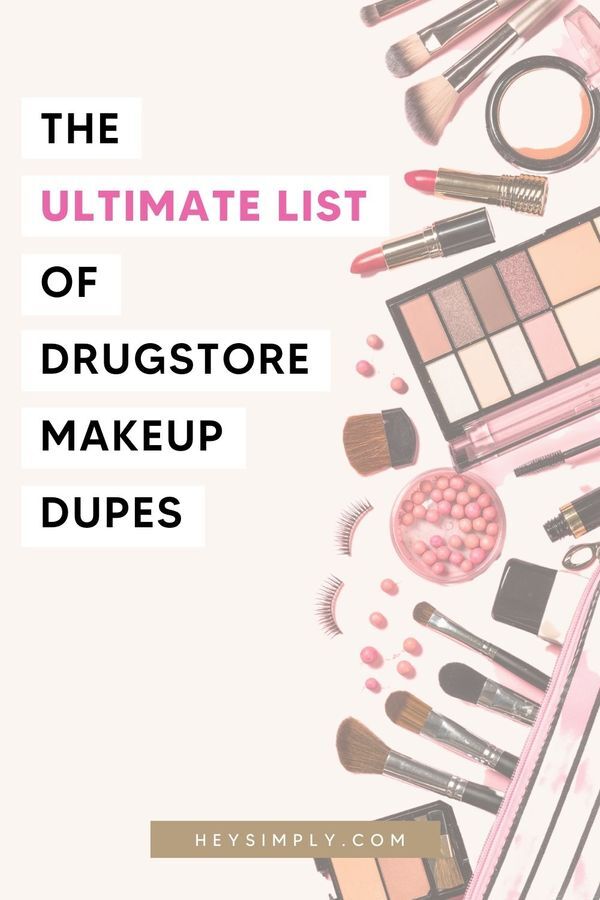 What exactly is a makeup dupe?
A makeup dupe is when two makeup products are similar. The word "dupe" is short for "duplicate" in this context. A dupe is a makeup product at a lower price point that provides a similar experience as the original product. It is not the same formula as it's more costly counterpart, but can provide a similar experience with regard to shade, texture, and pigmentation.
Best drugstore makeup products to keep beauty budget friendly
The drugstore is filled with great makeup products, but decision paralysis can kick in really quickly. With so many options, it's difficult to know where to start. Here are some of our favorite drugstore makeup items that are similar to costly brands at a fraction of the price.
Fabulous eye makeup dupes
You may want to drop some serious cash on an awesome makeup palette, designer mascara, elite eyeliner, and brow pencil – but your wallet may not be as into it. Finding the right dupe for certain eye makeup products can help you get the look you want. These are our drugstore eye makeup favorites.
Warm colors can be flattering for many skintones and perfect for a sunkissed look. If you're looking for the warm shades that make you glow and shine like the Tarte Toasted Palette or the iconic Naked Heat, try this instead.
For less than half the price you can buy this warm palette at the drugstore. According to Allure this affordable palette is designed to suit all skin tones and complexions.
The Maybelline Nudes of New York is a great dupe for both the Tartelette™ Toasted Eyeshadow Palette and the Urban Decay Naked Heat.
Pretty neutrals with berry tones to take any look a notch higher, but can we find that dream at a lower price point?
At a fraction of the cost this palette can give you the same vibe that you are looking for with the Anastasia Beverly Hills Modern Renaissance Palette. This highly pigmented palette should be your go-to for that pretty sultry look.
Love the glittery look these liquid shadows, but can't justify the price tag? We hear ya! Simply readers swear by this dupe for the Stila Liquid Shadows.
These liquid glimmer eyeshadows will intensify well glitterify (if you will) your look with ease. It lights up the entire eye with super sparkles for an ethereal look.
Anyone who has been in the vicinity of the beauty world knows of this mascara, but can we get the same effect without paying the price? Try these.
L'Oreal sells 1 of this mascara every 5 seconds. Need I say more? I will anyway. This drugstore mascara provides the full feathery, but soft lashes that don't get too clumpy. #thedream
Or maybe the new kid in town can take over. If you have been anywhere near beauty TikTok you would know of this incredible mascara that layers beautifully and transforms your lashes. It was a best-seller from our Maybelline favorites post.
This buildable mascara is a bestseller for a reason and it's not the price. So, let's find a drugstore dupe shall we?
Lengthening and lifting all in one affordable product. It was dubbed the "Best Lengthening Mascara" by Allure in 2020!
This liner is hardcore, at least that is the word on the street, can a drugstore product match up?
Waterproof, smudge-proof and precise and all of that for $9. The felt tip is almost identical to the Kat Von D Tattoo Liner, and can give you precision.
This has been a cult favourite for many years now. The product rose in popularity as the world started embrace thicker bushier brows. When I ran out of my ABH original, I grabbed this NYX option from CVS on vacation and never looked back. It's so good!
For less than half the price oh ABH magic, you can have perfect brows too. The ultra-thin pencil creates the most hair-like strokes for beautiful natural looking brows.
Shop the post

Budget friendly lipstick dupes
Yes we all probably already own way more lipsticks than we'll ever use, but we always want more. So, why not spend a little less and still have all the fun?
This is a cult-favorite for a universally perfect nude. Our team is a variety of skintones, so we put it to the test. Most people said they liked the shade and would wear it again – although the shade does appear more pink than nude on darker skin.
If you have lighter skin tone and a pinkish nude won't look chalky or wash you out, this is the perfect drugstore dupe for Pillow Talk by Charlotte Tilbury. However, since the products aren't formulated the same way it may not be the perfect dupe for all skin tones.
Rebel is a beautiful rich berry tone that makes any woman look badass and elegant. It is a total vibe, but can we find it at a more affordable price?
A 4-hour long wearing lipstick for your next night out. It is a fraction of the cost of Rebel by Mac but just as much fun.
Shop the post

Face makeup dupes to create flawless looks
Contour, bronzer, blush, highlight are all items that can enhance a makeup look. Choosing the right product will make all the difference.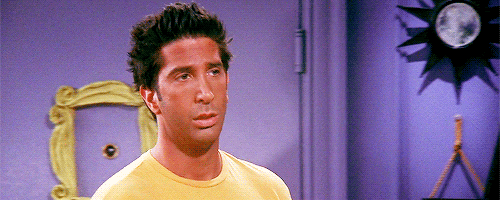 This beautiful silky bronzer is coveted for a reason. It gives a smooth silky effortless glow but… the price however doesn't feel so effortless so let's take a look at an alternate option.
This amazing dupe also has a couple other shades that you can choose from. It cost less than half the price and gives you a very similar 'sun-kissed' glow.
It shouldn't have to cost that much to feel like bronze statue. The Iconic London Prep Set Glow Spray is designed to hydrate and reflect light that makes anyone glow like a goddess but sometimes we mortals just gotta budget.
Makeup Revolution Glow Revolution Illuminating Face & Body Spray ($15)
Now we can all glow at an affordable price. Makeup Revolution has the perfect Face and Body spray for your glowing needs. I love to spray it on my collarbone when I'm wearing a summer dress. Just make sure it dries before you put on the dress!
Mega, super and extreme radiance. It is a tiny bottle that packs quite the shine, unfortunately, the price does too. The market however has other options that will help you get your glow on at a more affordable price.
Makeup Revolution Liquid Highlighters ($8)
For less than $10 you can get the same shine. The liquid highlighters are versatile and easy to use. Don't forget your cupid's bow when you use it.
This iconic blush gives you more to talk about then just it's saucy name. "Orgasm" is a cult favorite and it's been around for a long time. I know this, because I stole my sister's blush when she was in high school. She had spent her birthday money on her very first Sephora purchase and she definitely thought she lost it. Oops, sorry Sal!
Milani again to the rescue! The blush offers a satin finish that adds to the glow. The pigment is also buildable and absolutely stunning.
This is the most convenient product duo for your daily makeup kit. It minimizes the hassle and simplifies the process, what if I told you, you can get for cheaper too?
NARS is famous for their bronzer + blush duo, but this compact from e.l.f. will give you a run for your money. To be fair, readers have complained that the e.l.f. option is a fraction of the product size, but also of the price. Do what you want with this information.
Listen up you need this dupe not because of the price, but recently Becca announced they are closing their doors, here is the best option to replace your favorite highlighter.
I can now say, Revlon saves the day! I prefer to travel with my Revlon highlighter because I think it's less likely to break. Make a note of this for when you run out of your Becca Pressed Highlighter.
Shop the post

Base makeup dupes for you to buy right now
Base makeup can include anything from primers, setting powders, foundations and concealer. It is essentially your "base". Imagine your face as a beautiful canvas. The base makeup will get you prepped to add color (in the form of blushes, bronzers, and highlighters) later.
Now that our vocabulary lesson is done, let's share our favorite drugstore base makeup.
We all want that perfectly mattified look that doesn't look dry or cakey and the Laura Mercier setting powder does exactly that, but there is more affordable option out there. This is a great product to set your makeup with and without baking.
The Fit Me powder range has 8 different shades so you will definitely be able to find one that works for you and it will work with your budget. If you're a fan of the Laura Mercier Setting Powder in the shade Medium, we recommend the Maybelline Fit Me Loose Finishing powder in Banana.
Hourglass is known for their lightweight smoothing primer that is great for combination skin. This silky primer has a dupe that will save you some serious cash.
This satin primer is designed to minimize shine and make you look flawless like you were touched by an angel. Plus they are both veils so it has to be the perfect dupe.
A gel primer that helps makeup last longer on all skin types. It smooths and blurs for that perfectly flawless look, but there is an option that will help you get the results with a smaller budget.
Mattifying, hydrating and blurring, this isn't necessary available at a drugstore, but it's drugstore friendly pricing. This primer can even be used alone as a hydrator for perfect looking skin.
This gorgeous foundation minimizes texture, evens out skin tone and blurs imperfections. We are not surprised by it's magical powers, but you can find similar results with these gems by L'Oreal.
Lightweight and buildable for luminous healthy-looking skin. The foundation has 40% water that keeps skin hydrated all-day long.
This is one of the first drugstore brands to have a truly inclusive foundation shade range. The longwearing demi-matte formula makes it a favorite amongst my makeup artist friends for brides on their wedding day!
This cult favorite concealer may not be your wallet's favorite, so we have a couple options here.
TikTok Beauty Realm swears by this as a NARS concealer dupe. This is an oil-free concealer that provides medium coverage, similar to it's that of it's muse. It blends beautifully and is a good substitute for the NARS Radiant Creamy Concealer.
This concealer does not look cakey or set in the lines it provides moisture under the eyes. It corrects and conceals dark circles for quick and easy application.
This is the most iconic concealer that you know and love (plus the best seller on our Best of Tarte post)
There hasn't been any doubt about the amazing coverage it provides, but there are always alternate options that you need to know about in case you're looking for an alternate. Some users complain that Shape Tape can be drying so here are some more hydrating options.
Full coverage and matte exactly like the Shape Tape concealer. It is a great substitute when you are one a budget.
Remember when this concealer broke the internet (sort of). We had hardly heard of Makeup Revolution until this line was dropped. It is a great affordable dupe for the Shape Tape and comes in 18 shades.
BeautyTok is at it once again. This high coverage gem from e.l.f. promises 16hr coverage, while staying hydrating on the skin. I have this and have been reaching it for it on the daily.
This ultra-blendable high coverage foundation is a favorite of many beauty enthusiasts and we understand why. So, we found another option for you.
This foundation blends seamlessly and there 21 shades for you choose from. It has a semi matte finish for a slightly glowy look.
This one is a throwback for the beauty OG. Remember the days when Mac ran the beauty scene? My favorite thing to do was go to the mall on Saturdays, get a pretzel from Auntie Anne (cinnamon sugar, duh) and play around at the M.A.C. store. This was the first product I ever bought with my own money.
The Maybelline Fit Me line has a stellar reputation for being inclusive, especially when it comes to shade ranges. While the formula from brand to brand will always be different, we were quite impressed with the foundation application as a similar option to Mac Studio Fix.
The NARS Sheer Glow foundation is a low to medium coverage option. It's a buildable foundation that gives the skin a bright glowy look, but if you're looking for something more affordable – try this.
The Healthy Skin Foundation provides a natural coverage for daily wear, it also has SPF which is great for when you are out and about, but don't forget to apply SPF as an individual product too! What's in the foundation is never enough!
This is the product that put IT Cosmetics on the map. Minimal coverage for regular use, but at the price point is seems a little luxurious so we found an alternate for you.
Beauty TikTok has been raving about this e.l.f. dupe for the IT Cosmetics cult-beauty classic. This color correcting CC cream that simplifies your routine at a great price.
Shop the post

Final thoughts on drugstore dupes
Affordability is key. In today's world good makeup is available at every price point, it just takes a little time to find the best fit. Finding the dupe for your favorites or trying out dupes because you like the look of a high-end product is a great way to keep up with trends while staying within your budget.