My sister and brother-in-law were actually the masterminds behind this impromptu trip to Mexico City. They planned a much-needed family vacation for our side of the family. Both my sister and I travel more often with our in-laws so it was nice to do this one trip with our mom! They are both travel gurus and go to the most incredible places and always find the best insider tips. Sahir and I knew that this trip would be one that we would have to do little to no planning and everything would be perfect because those two are amazing when it comes to this kinda thing.
Related: The Best Travel Shoes That Are Cute & Comfy
Why Mexico City Should Be The Next Trip You Make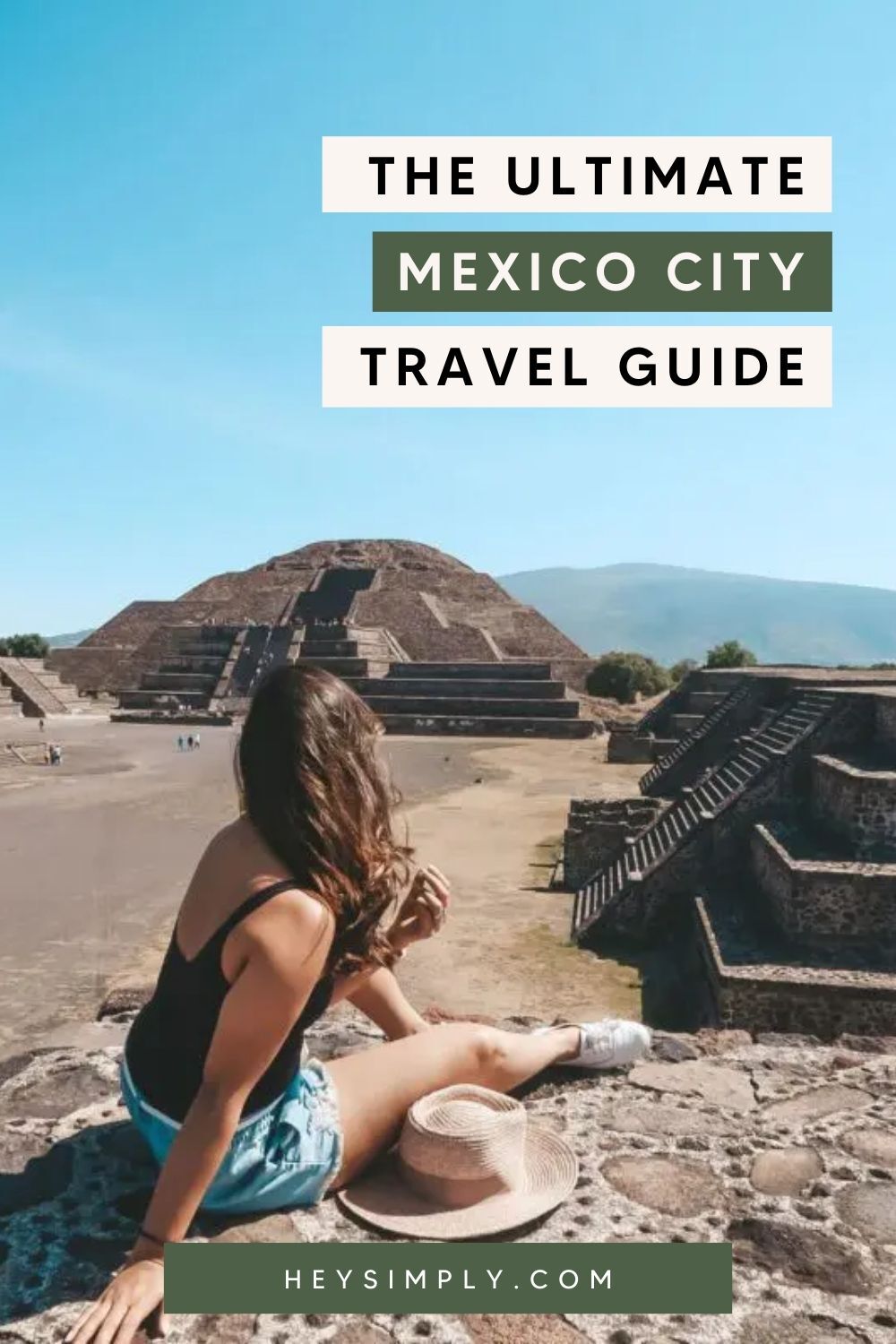 Where To Stay in Mexico City
We stayed in an AirBnB in Condesa and honestly the location was perfect. Not just because it was right above a Churrería (yes, that does mean 24-hour churros), but because we walked almost everywhere. The location was right in front of the Parque Mexico which was beautiful. It was so clean and people were walking their dogs throughout the day. We missed Theo! On Sunday, someone was on the corner playing Jazz music for everyone and we opened the balcony door for fresh air and to listen. It was amazing. Highly recommend staying in Condesa. This is the exact AirBnB we stayed in!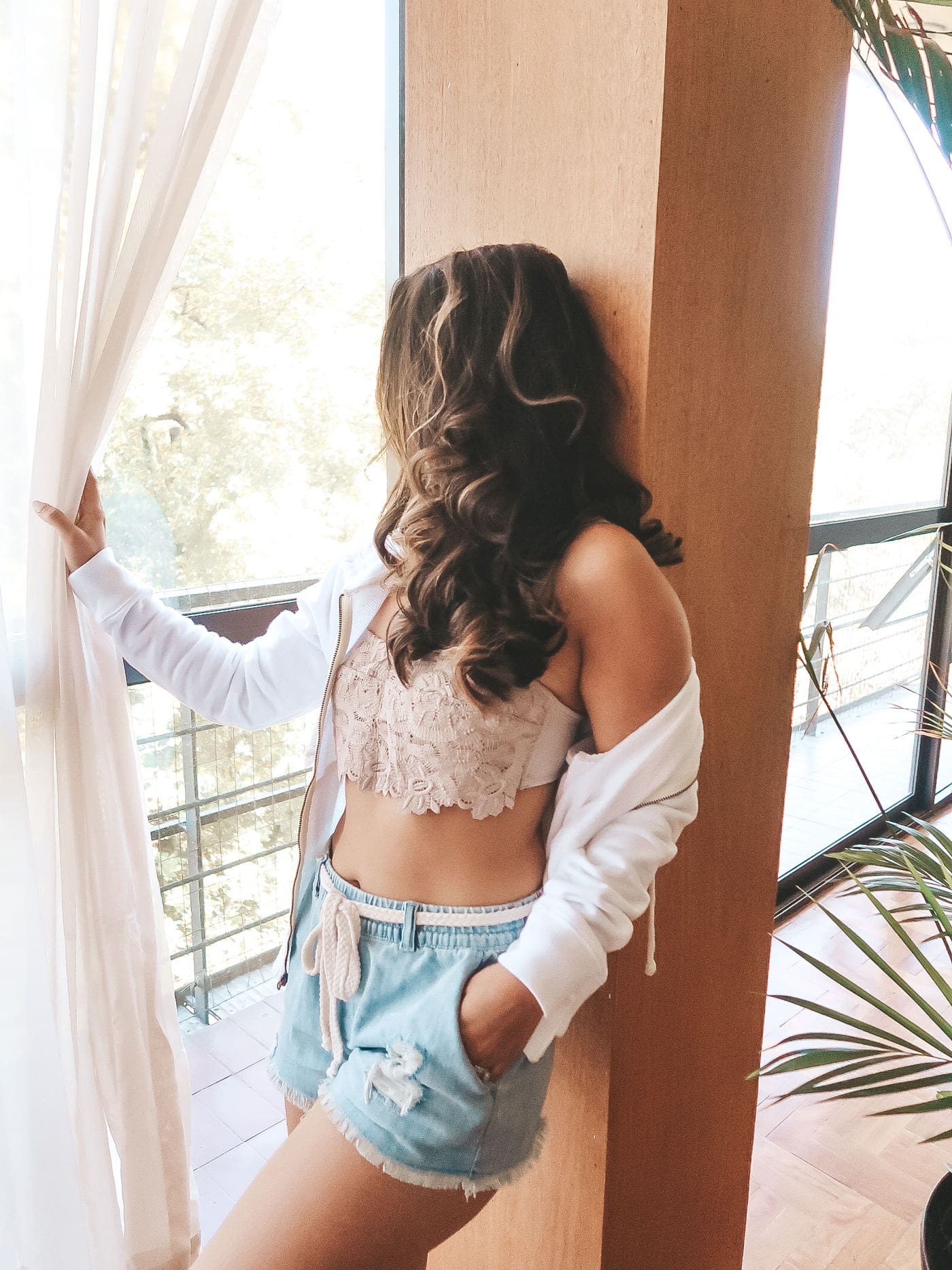 What To Do in Mexico City
This was one thing that I really regret that we didn't get to do. Of all of the lists of things to experience in CDMX, this is always one of the top. It is really hard to make reservations here and tickets sell out in advance. The timing just didn't work out for us, but you should certainly add it to your list. The cost is about $10-$12 USD per person.
Take a day trip to Teotihuacan 
It wouldn't be Mexico if you didn't make it to the ancient ruins. This was one of my favorite parts of the entire trip. Our entire family woke up at the crack of dawn to make it to the pyramids before the sun was at its peak. This is a half to full-day activity, and there are tons of ways to get there. If you are overwhelmed by the shuttles and tour guides, you can just uber there. We took one Uber XL there and two regular Ubers back and the cost was the same. Climb the hundreds of steps to the Temple of the Sun and the Temple of the Moon.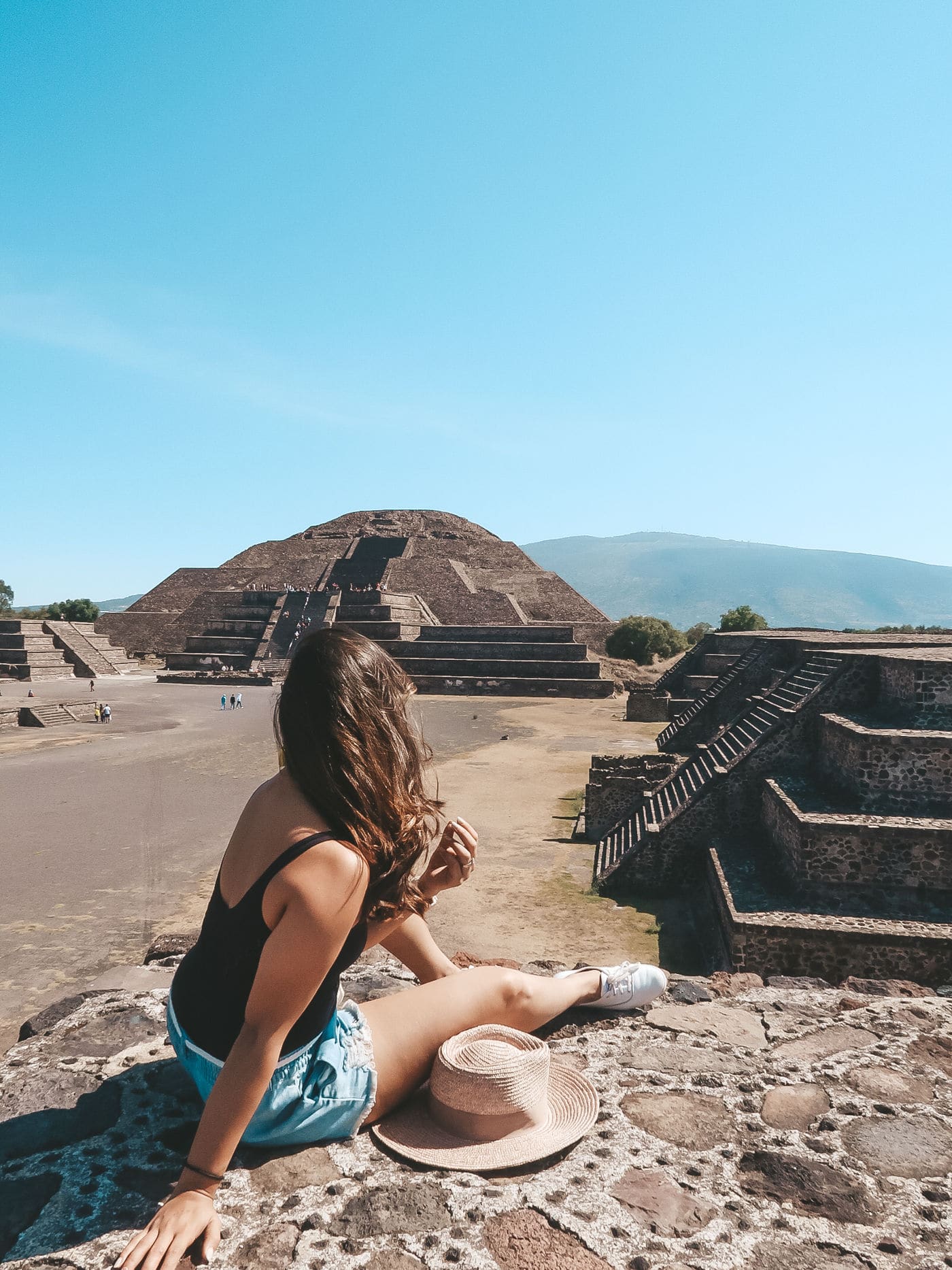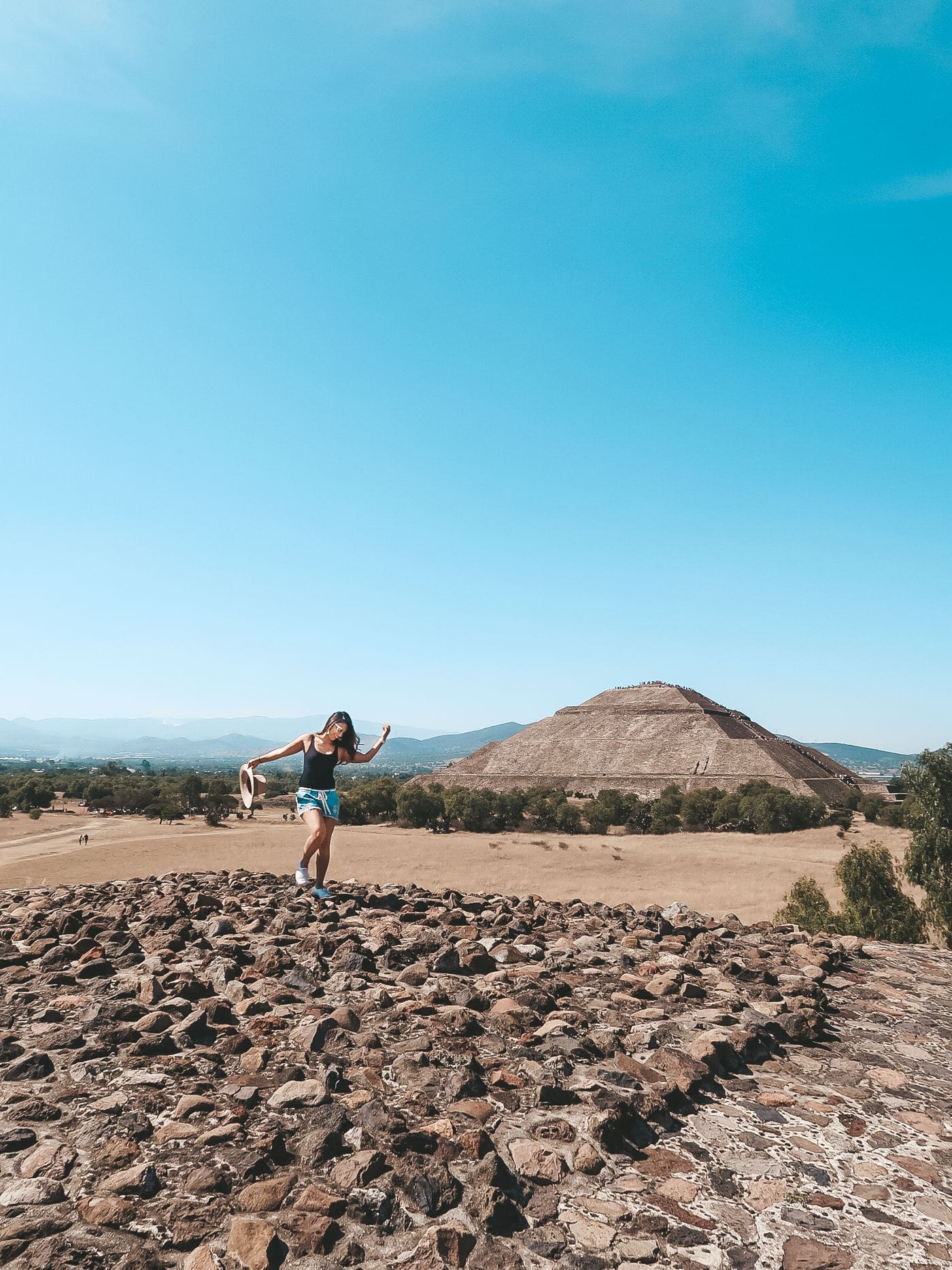 Walk Around Zocalo
This is the city center and you will know that you are there because you will see the world's largest Mexican Flag above. Seriously, it was enormous. This area had tons of street performers, an outdoor mart, some beautiful cathedrals and overall a great place to spend outside in the city.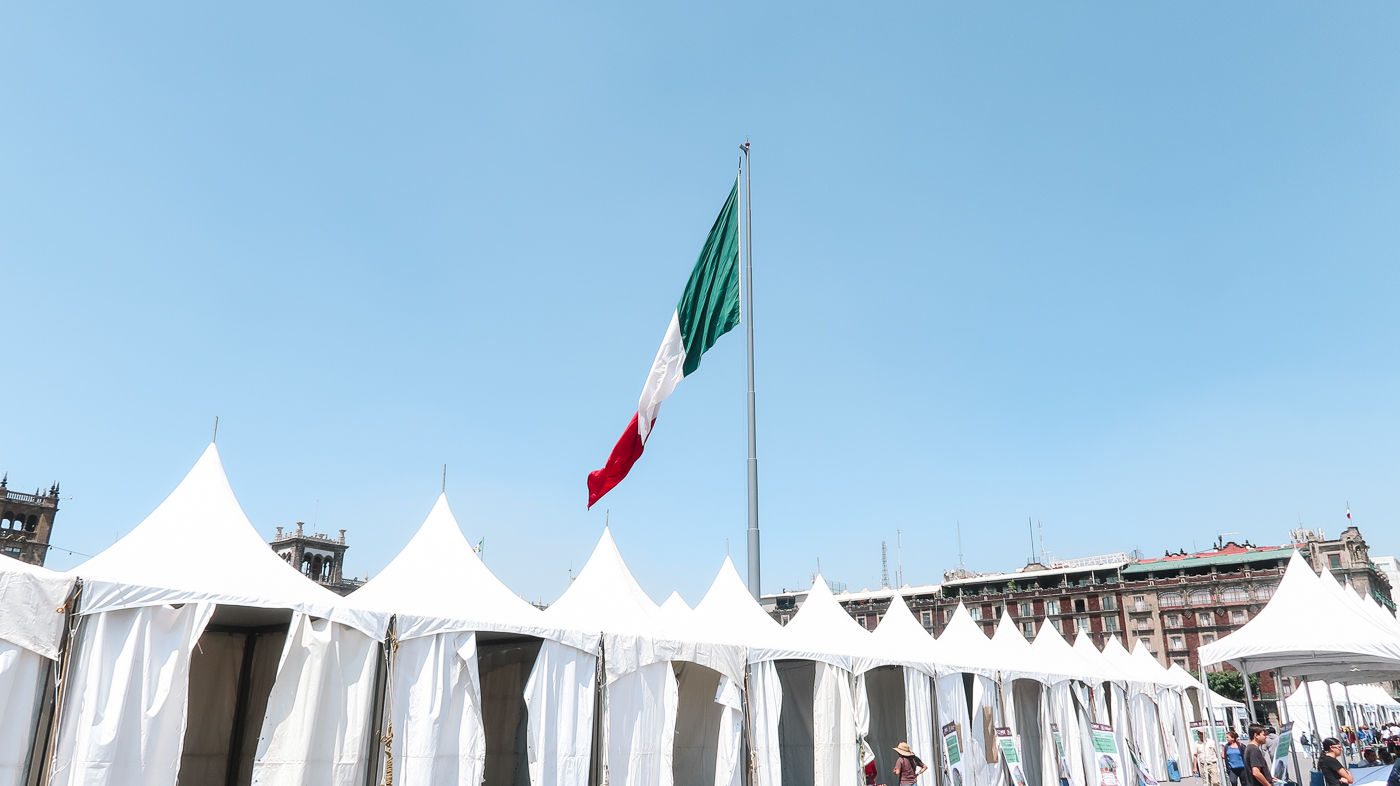 Visit República Del Distrito Club Polanco
The Polanco district is where it's at! This is such a posh part of town and the club we went to was awesome. If you are looking for nightlife, this is the best area to explore.
Bike Ride on Paseo de la Reforma
One of our favorite things to do is ride bikes throughout the city to explore and Mexico City is great because they have communal EcoBici bikes available for rental. On Sunday mornings the main streets are closed to car traffic and it becomes a massive bike highway. How cool!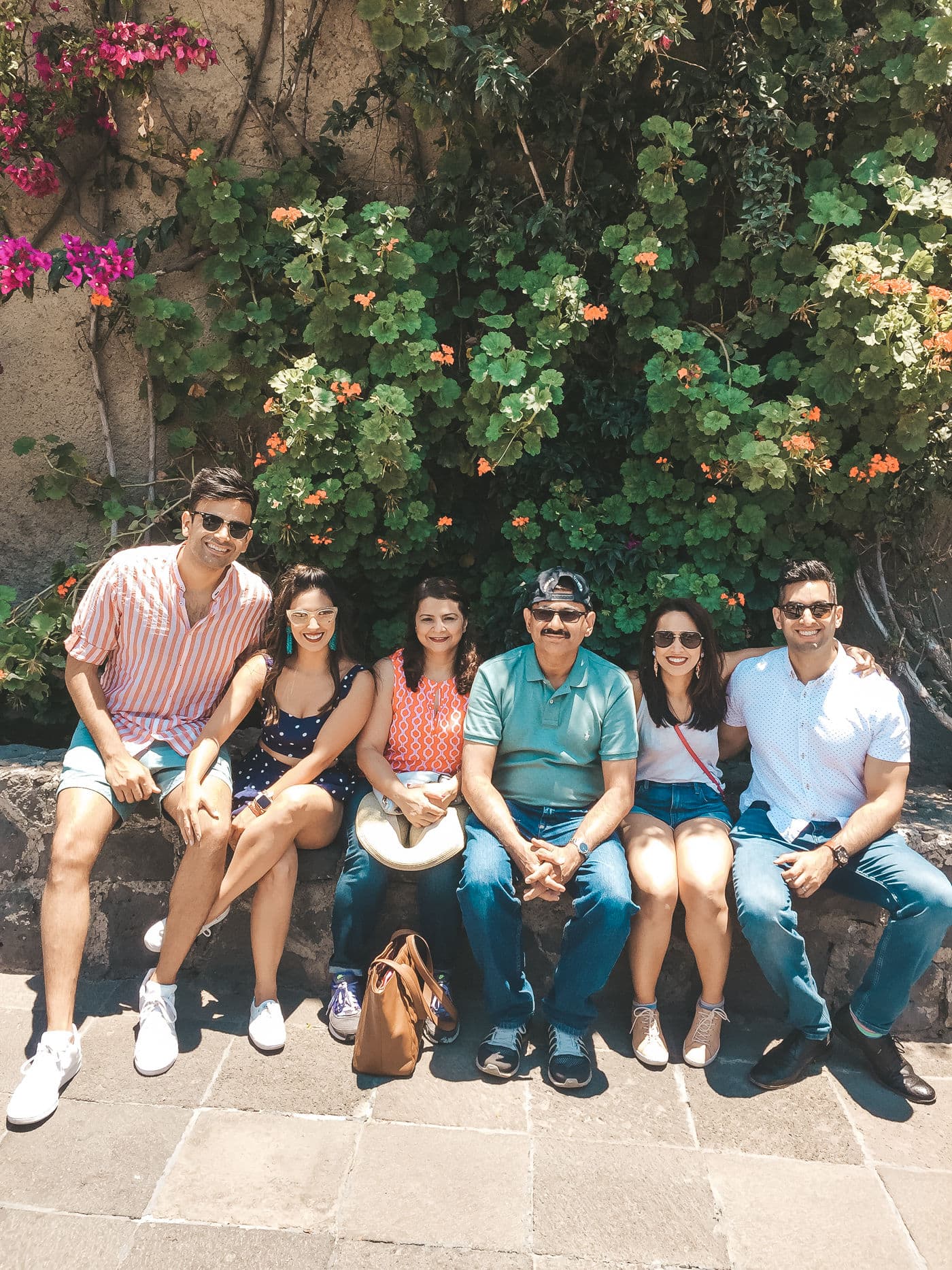 This is free on Sundays too. I wish we made it here but Sahir got a little sick (avoid street juice yall!) My family made it out and said it was incredible. You can climb Chapultepec Hill to the grounds of what was once an imperial palace and, later, home to seven Mexican presidents. The hilltop castle is the National History Museum, with Insta-worthy checkerboard marble terraces, fountains, historic artifacts and tremendous views.
Related: What To Know Before Traveling With Your Beau
Where To Eat in Mexico City
My sister & brother in law are huge foodies so directly from the airport Sahir and I met them at Quintonil which is located in the Polanco district and ranked as one of the World's 50 Best Restaurants! This was the first restaurant we had been to from a list like that and it did not disappoint. The food was exquisite and the fresh tortillas were incredible. We had them with a rich red salsa, black beans and a hot habanero paste – amazing.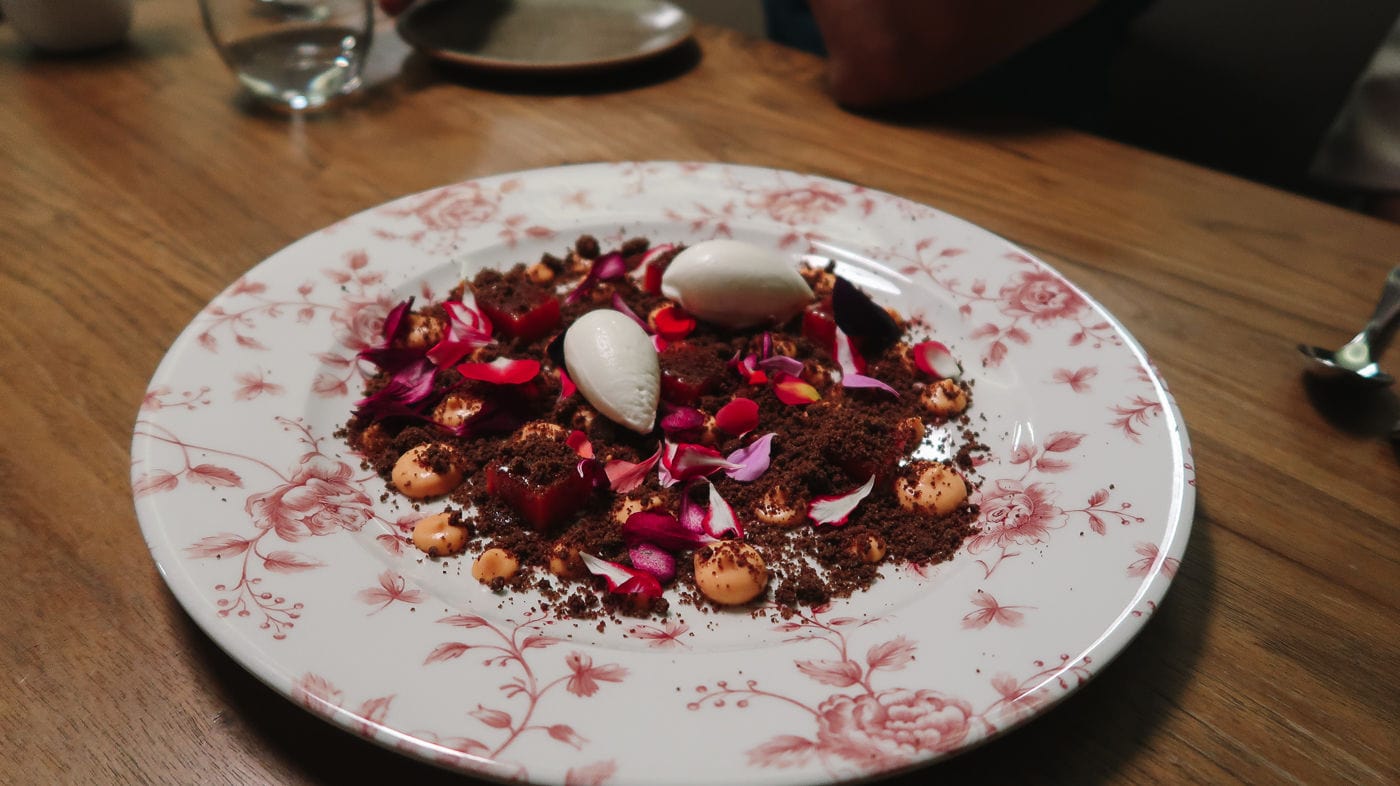 This place was probably one of my favorite places to eat, I think we went back like three times. Think of it as a trendy food hall with tons of food options from local vendors. We had these fresh lamb tacos that we ate at the counter – yum! This is a trendy and upscale place, definitely not street tacos if that's what you are thinking. They have this ice cream popsicle that they can dip in milk chocolate, white chocolate or half & half that you have to try!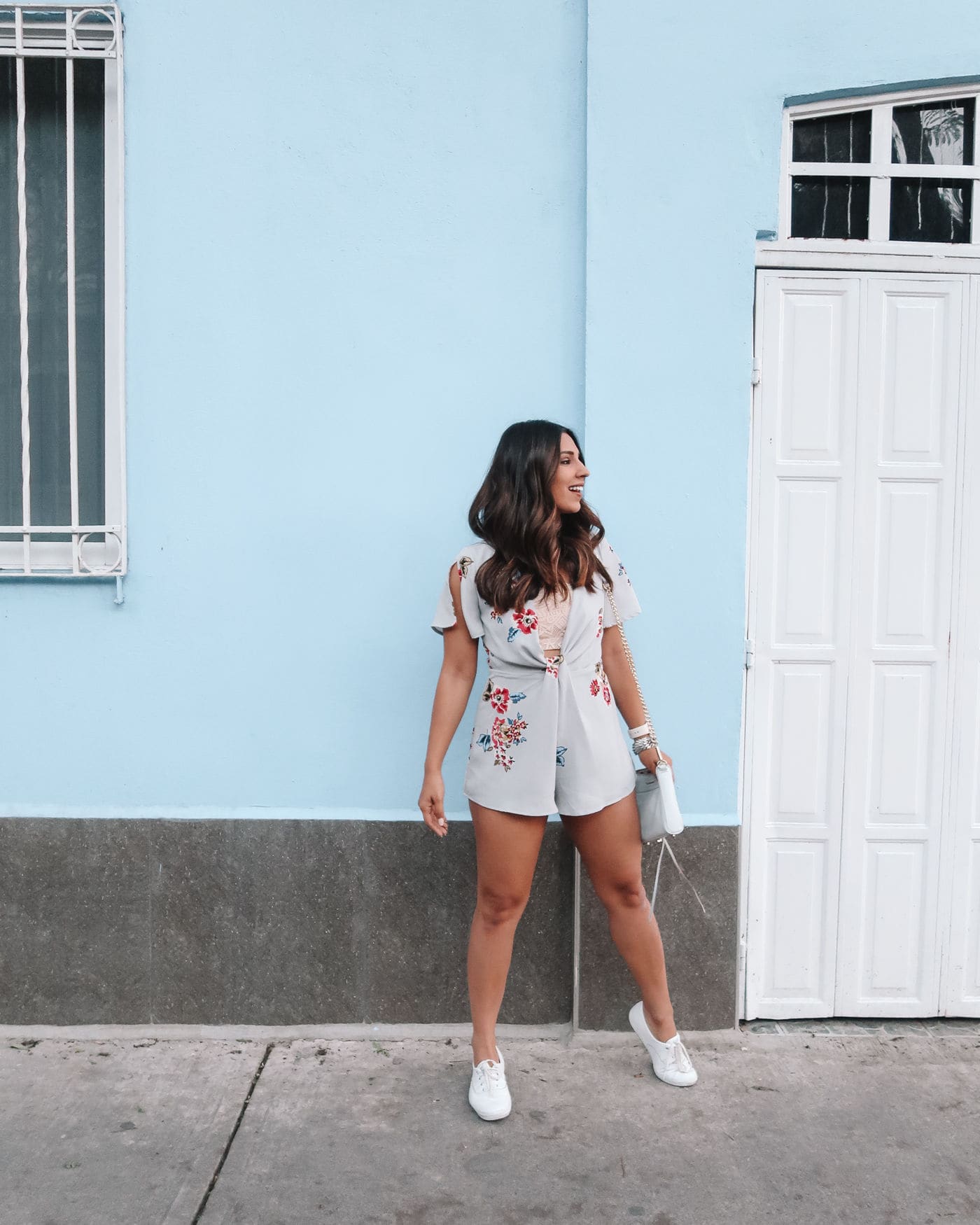 We had a family dinner at Maximo Bistrot, it was really good and something that we enjoyed in terms of the ambiance and location. They were sold out of a few of the dishes that we wanted, but they brought us out a few others on the house. Really sweet of the staff there! The space does get booked up so make a reservation in advance!
This place was so busy, I swear they just added a table in the middle of the aisle for more guests. It's a super post part of town and you can see lots of fashionable locals enjoying the seafood menu. My family ordered a huge fish that they shared (I don't really eat seafood) but they really enjoyed it! No matter where you go – don't skip on the Mexican Coke! Best dollar you will ever spend!
Related: 5 Travel Tips Jetsetters Swear By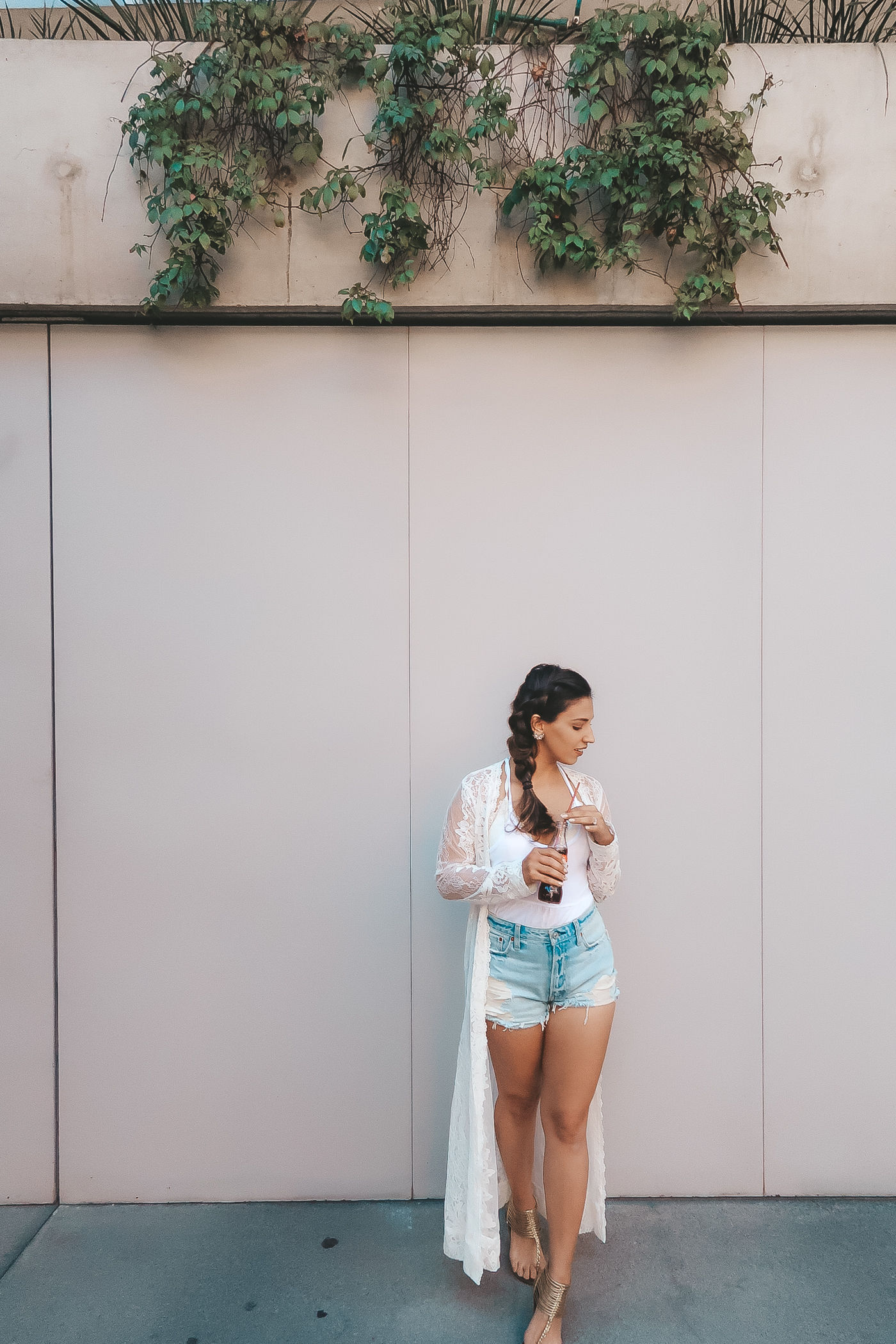 Don't leave town without trying the breakfast at Fonda Mayora. We visited right before we left for the airport and I'm so glad we did. Hands down, the best hot chocolate I've ever had! The man actually went and brought a clay jar and crushed the chocolate tableside – so cool!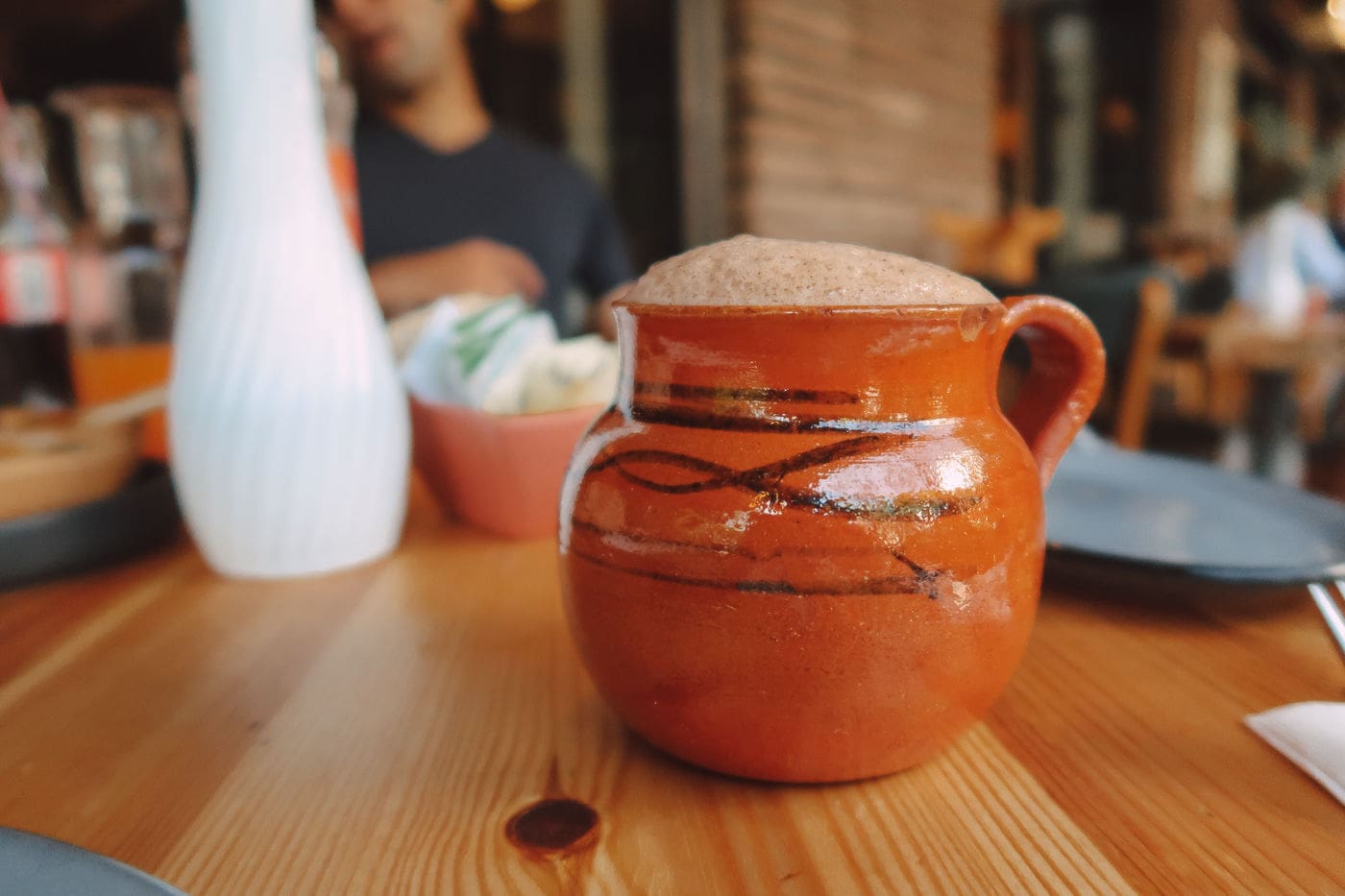 Every morning Salimah and Samir went to La Boheme and brought us back fresh pastries. They are known for their croissants (rumor has it that they are just as good as the ones in Paris!) but I still dream about that fruit tart.
---
I would highly recommend a trip to Mexico City! It was very different then I had imagined and I'm sure you could get a more "authentic" experience depending on the part of town you stayed in – but for us, Mexico was glamorous, clean and very safe. I can't wait to go back again soon!