I had no idea so many people would be interested in nut & date rolls. Okay, let's clear one thing up – I have never liked dates. To be fair, I've been a pretty picky eater my entire life and I probably never even gave them a fair shot. It wasn't until my recent adulthood that I realized how naturally sweet dates can be. They are great alternatives to sugar-based snacks and when I *reluctantly* tried one of these date rolls for the first time, I was hooked! We finished them in a snap and I knew I had to learn how to make them.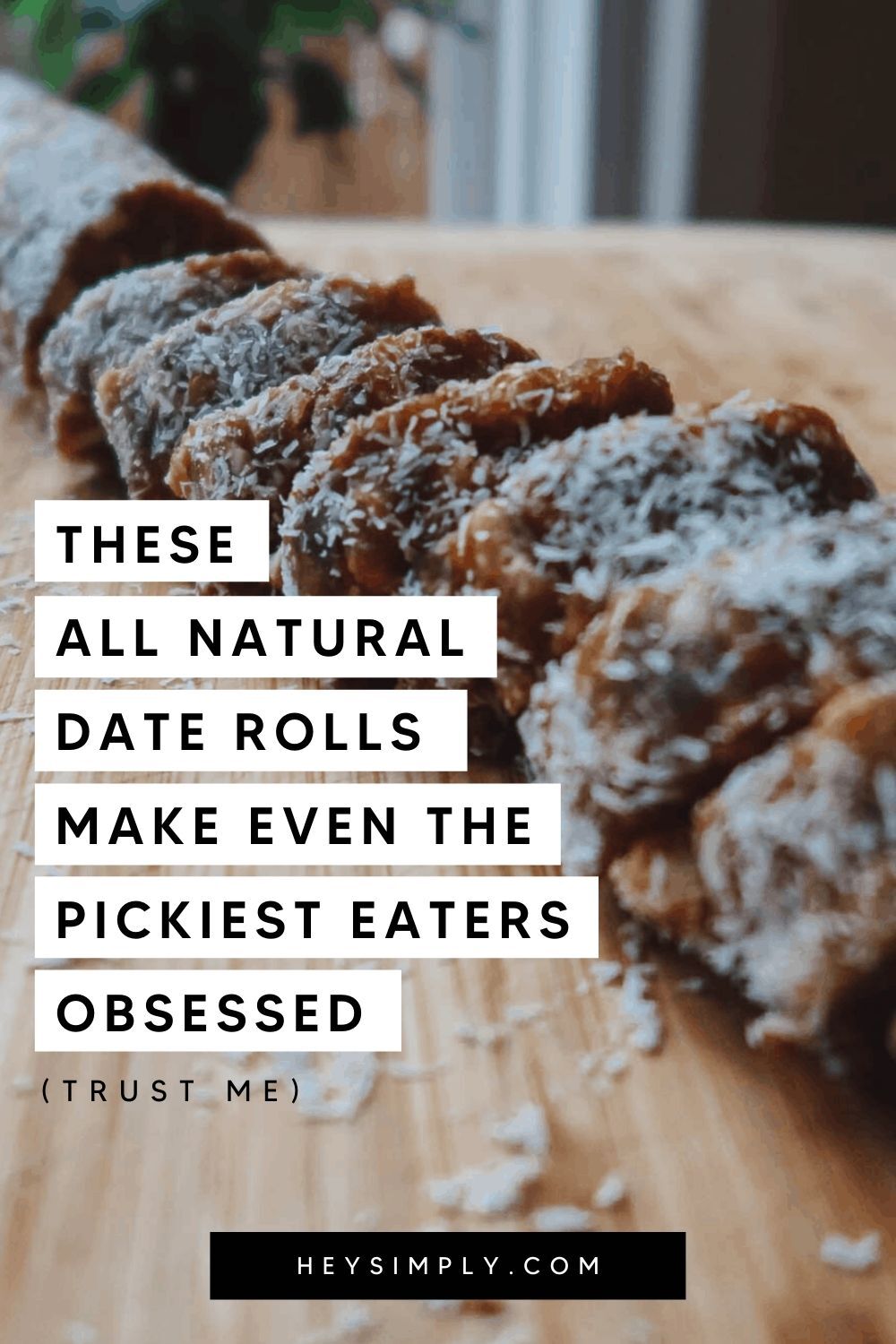 To be fair, I knew I had to get my mom to learn how to make them. Growing up, I never realized what an incredible chef my mom was. Like other kids, I took for granted my mom's talent in the kitchen and I'm determined to make up for lost years by documenting and sharing her best recipes with you all, as I learn to make them myself.
Related: Love Thai Food? You Have To Try My Basil Chicken Recipe
Creating Nut & Date Rolls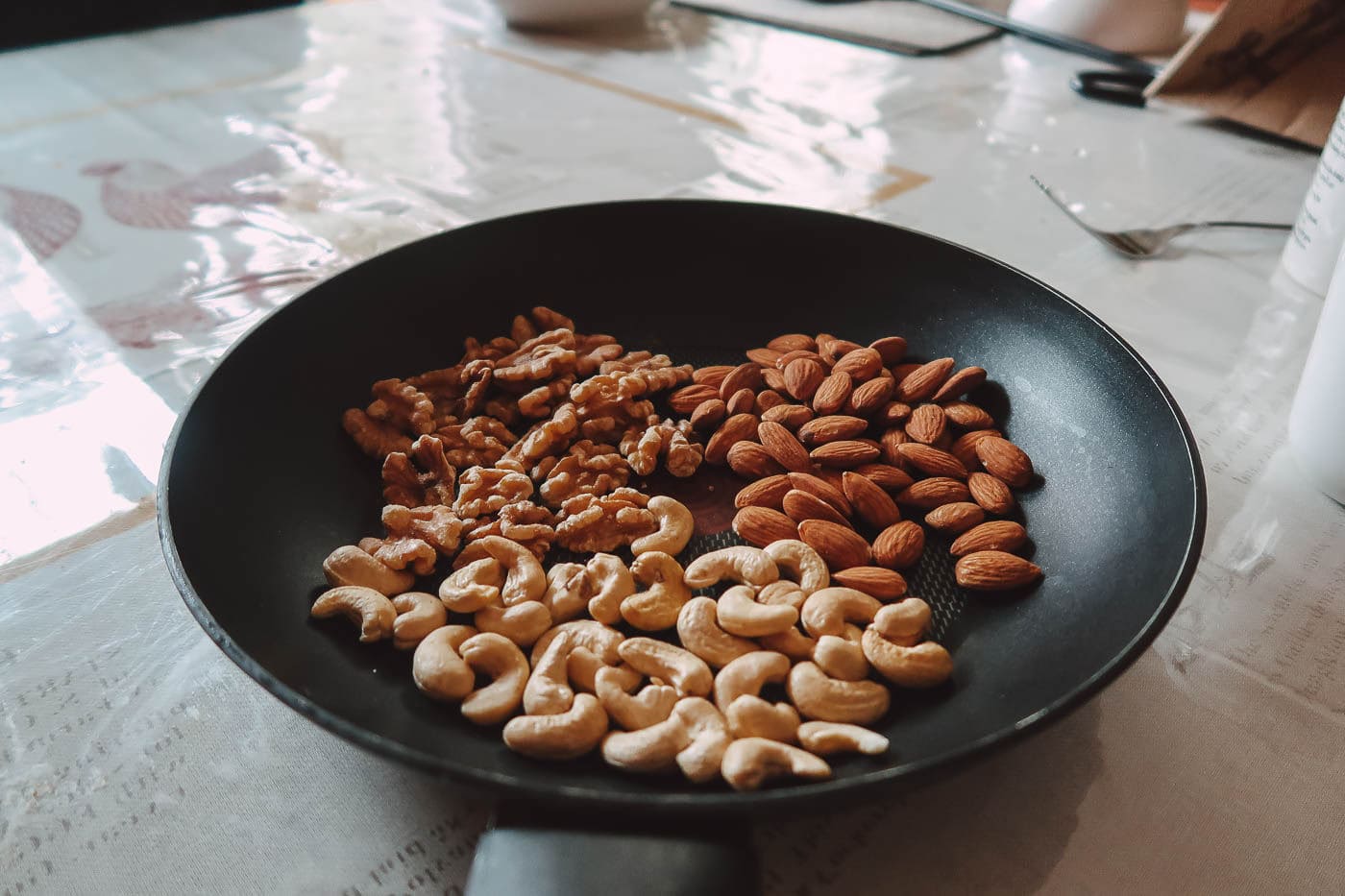 This nut & date roll was easy to make and took less than an hour from start to finish. We tried the recipe twice and both were big hits. The first time we used a combination of pistachios, almonds, walnuts, and cashews for our nuts. The second time we didn't have pistachios on hand so we omitted those. Two extra ingredients that we added that are not traditional to this recipe are coconut flakes and crumbled cookies. I am a big advocate for these two ingredients and think that it takes the flavor of the fruit & nut rolls to a whole other level.
This is a no-bake recipe although we did combine the ingredients over heat. This is also the first time that we've created a video for a recipe (unless you count our ultimate cheeseboard tutorial) which of course, you should count. You can watch the video version of this recipe below.
Nut & Date Roll Ingredients
For this recipe, you can choose to use a food processor or coffee grinder to break up the nuts. They tend to be easier to manage after toasting and the cashews and walnuts will break easily. The almonds & pistachios will take a little bit of work, so you can cut them, chop them, crush them or grind them based on preference. Just be careful not to over grind them. You don't want a powder consistency here, big chunks are a good thing.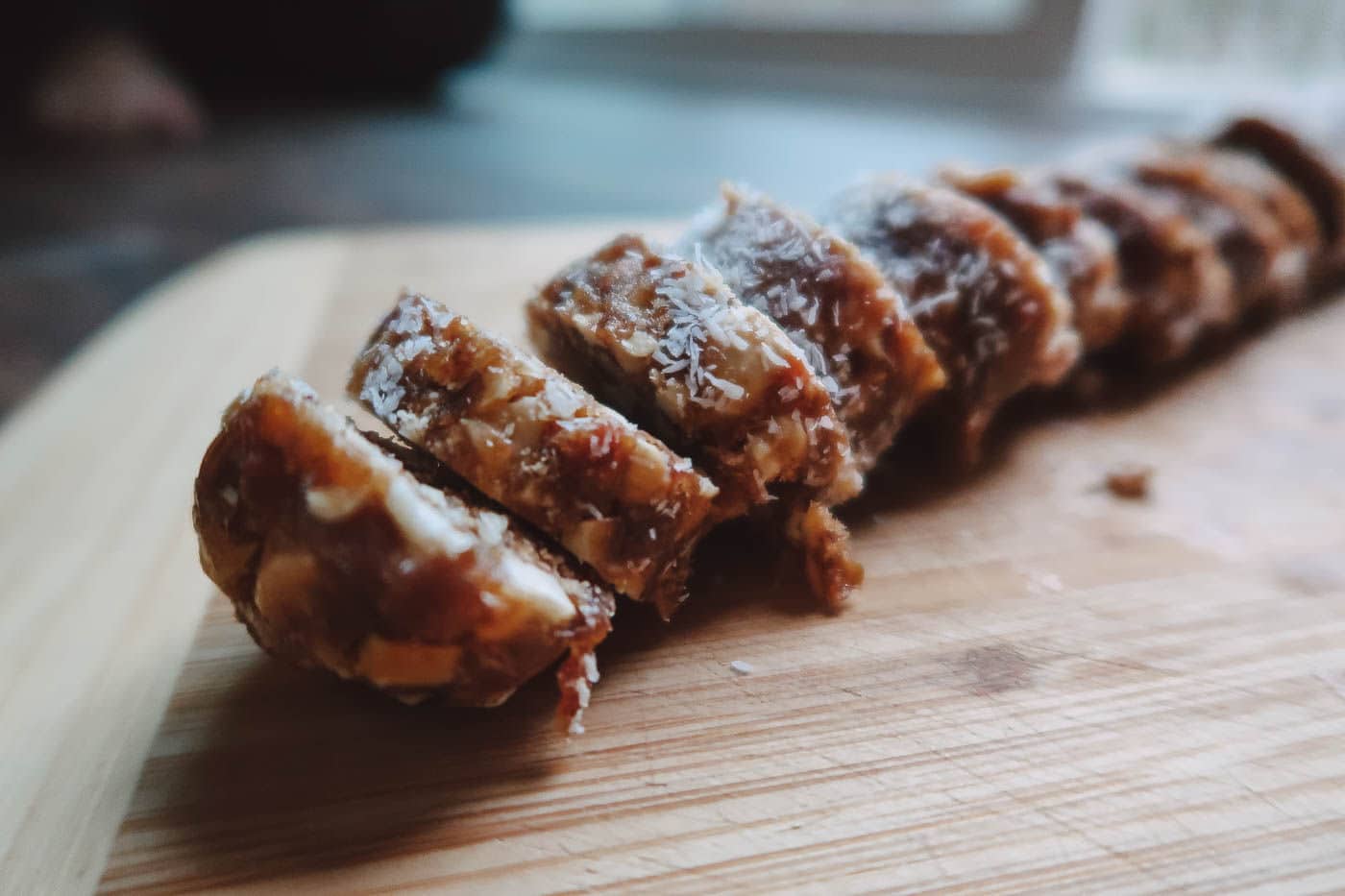 One thing that I learned is that I would recommend against using a food processor for the dates because you don't want the mixture to get stuck on the machine. Depitting the Medjool dates is actually very simple and only takes a minute. After that, give the dates a quick chop and you'll be ready for the first step of the nut & date rolls.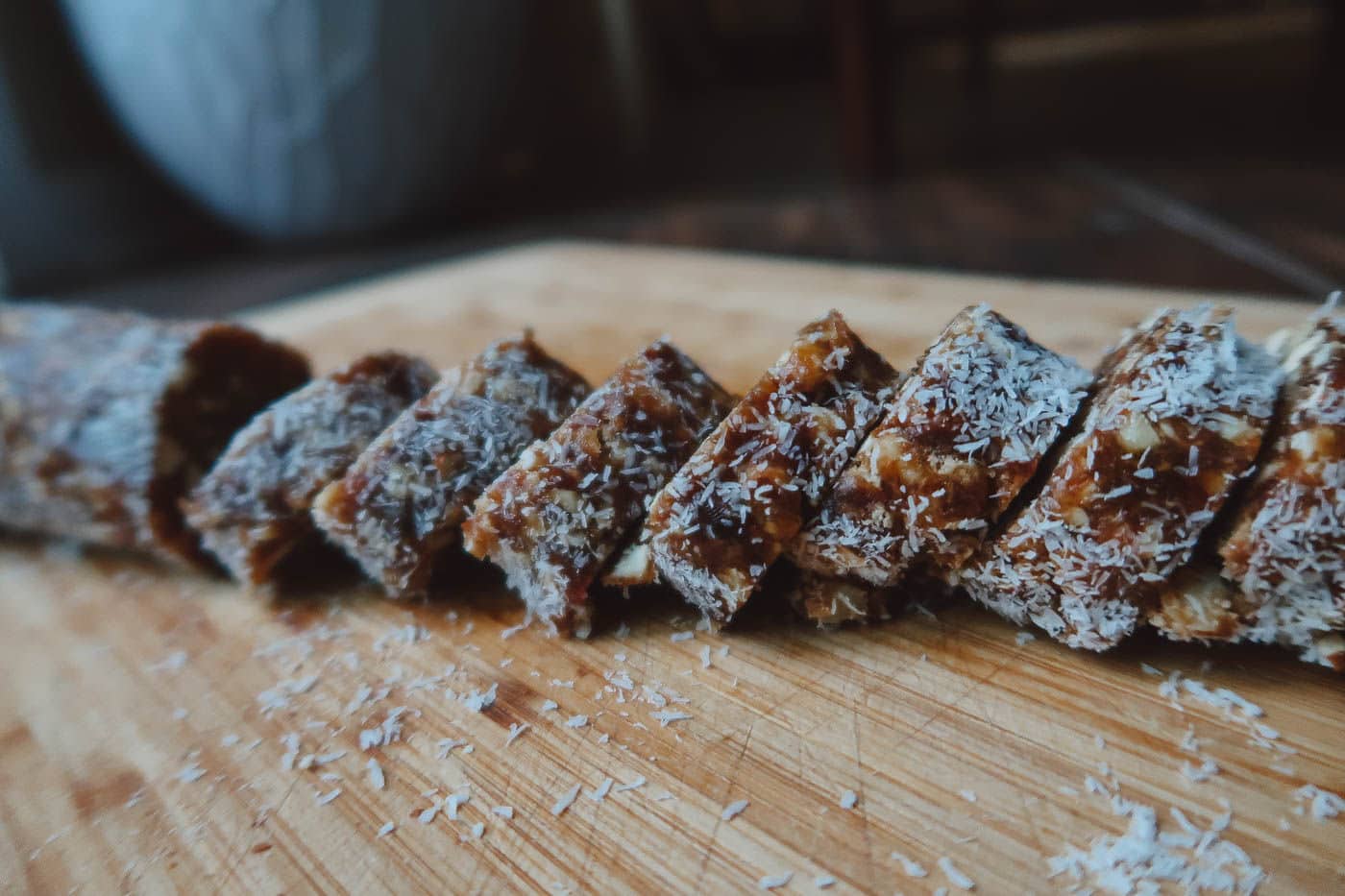 [yumprint-recipe id='17']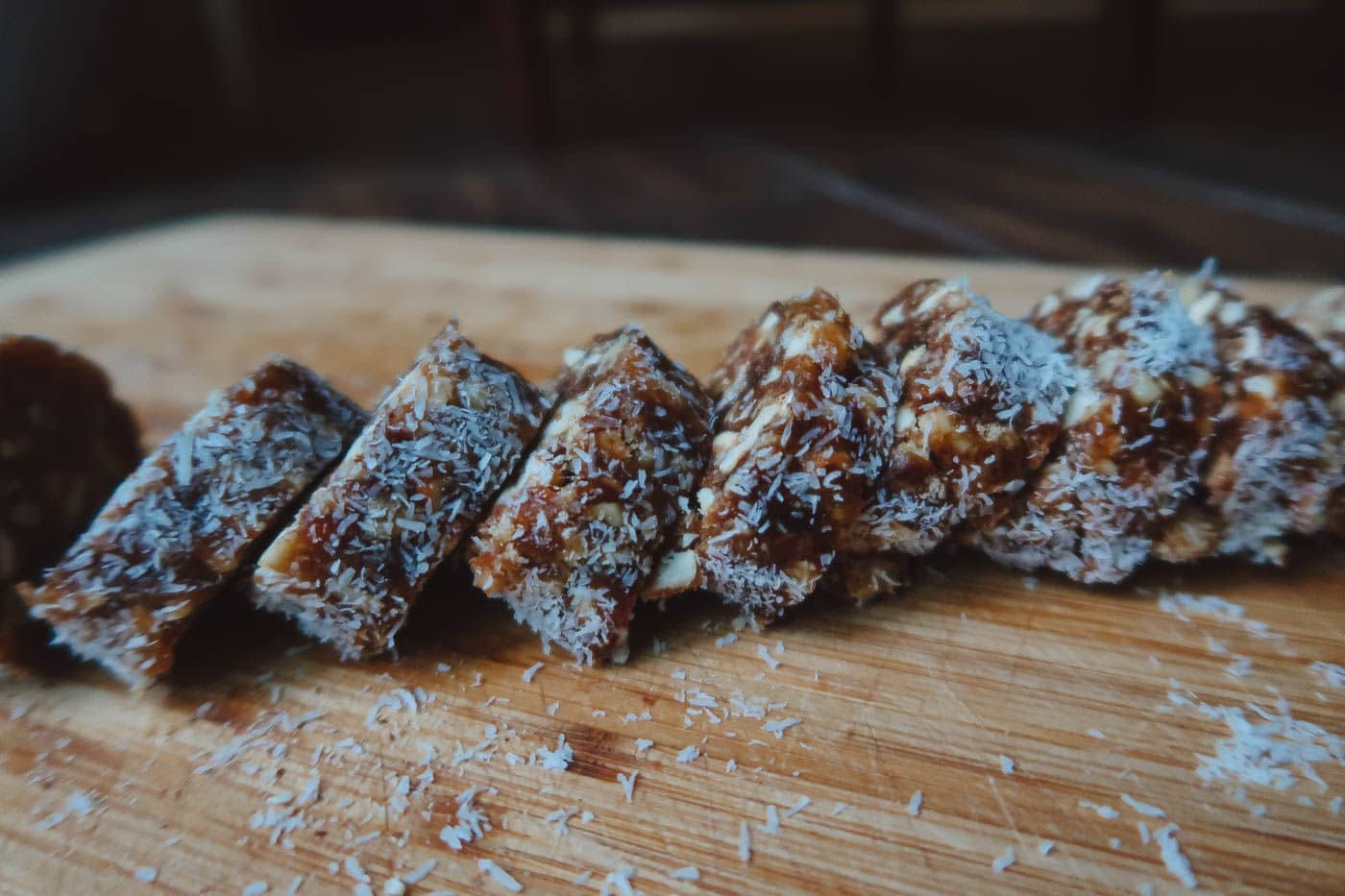 I hope you try this recipe at home and if you do be sure to send me a photo! I love seeing you all create our family's recipes in your own homes.