I've always been a big fan of finding a workout buddy, but between work, blogging (my second job) and taking care of a home there isn't much time for the gym, let alone have date night. But why not combine them? About a year ago I convinced Sahir to leave Orange Theory and join ClassPass with me. He was always doing group fitness and frankly used to being the only guy in classes, and I was doing them too – but with different studios we were missing each other and often didn't see each other until 9 PM at night.
We've been working out together for a little over a year and have certainly learned a lot from the experience. A few things have changed but others have stayed the same. Here's the low down of what it's like working out with your beau:
RELATED: My (Updated) Fitness Regimen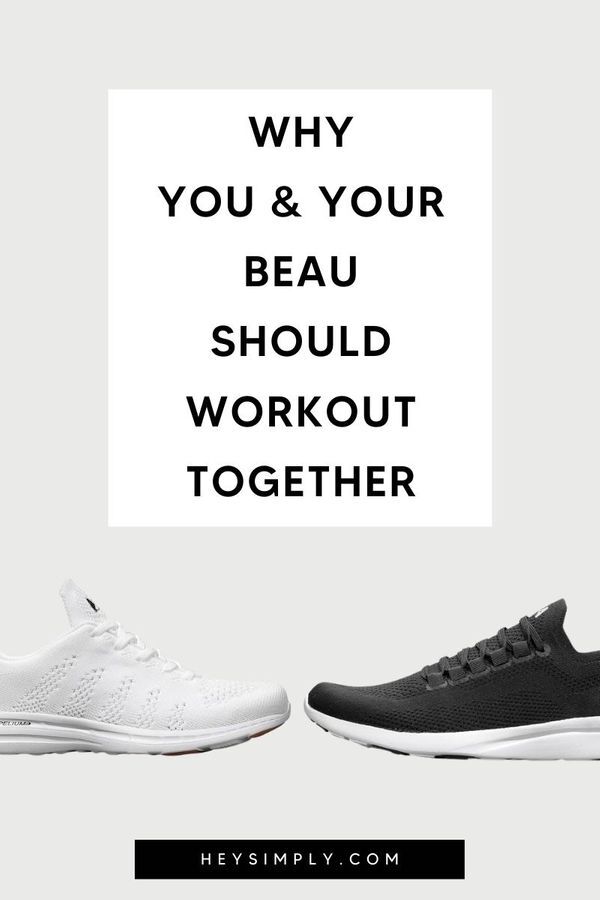 IT WILL MAKE YOU BOTH HEALTHIER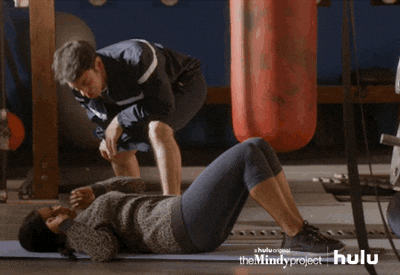 When you sweat it out together you are less likely to convince each other to make poor eating decisions. When every hang out is a meal (Read: coffee date, dinner date, dessert date) it can be tough to combat wanting to be healthy with wanting to hang out. After the gym Sahir and I are both motivated to either cook together or grab a healthy salad.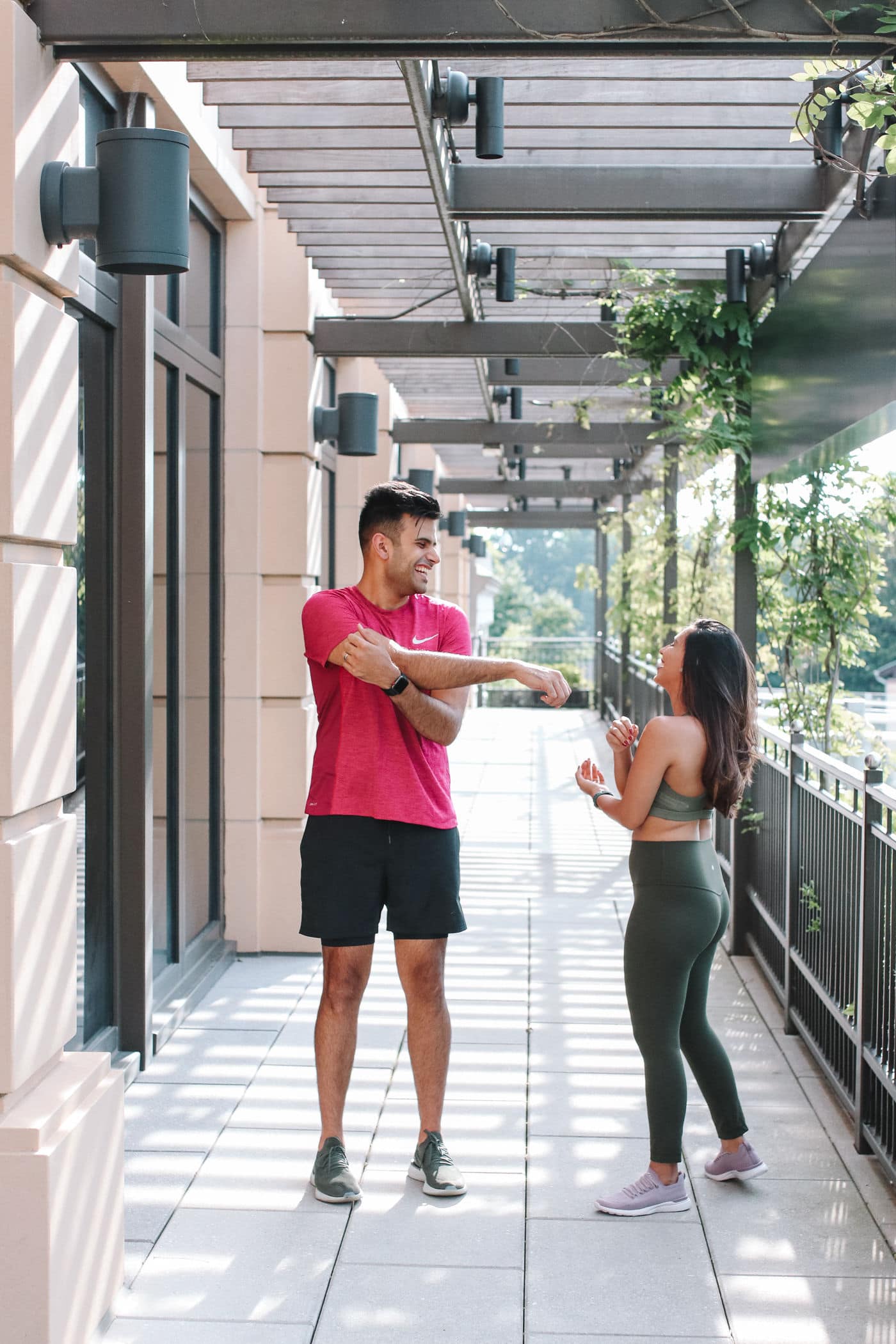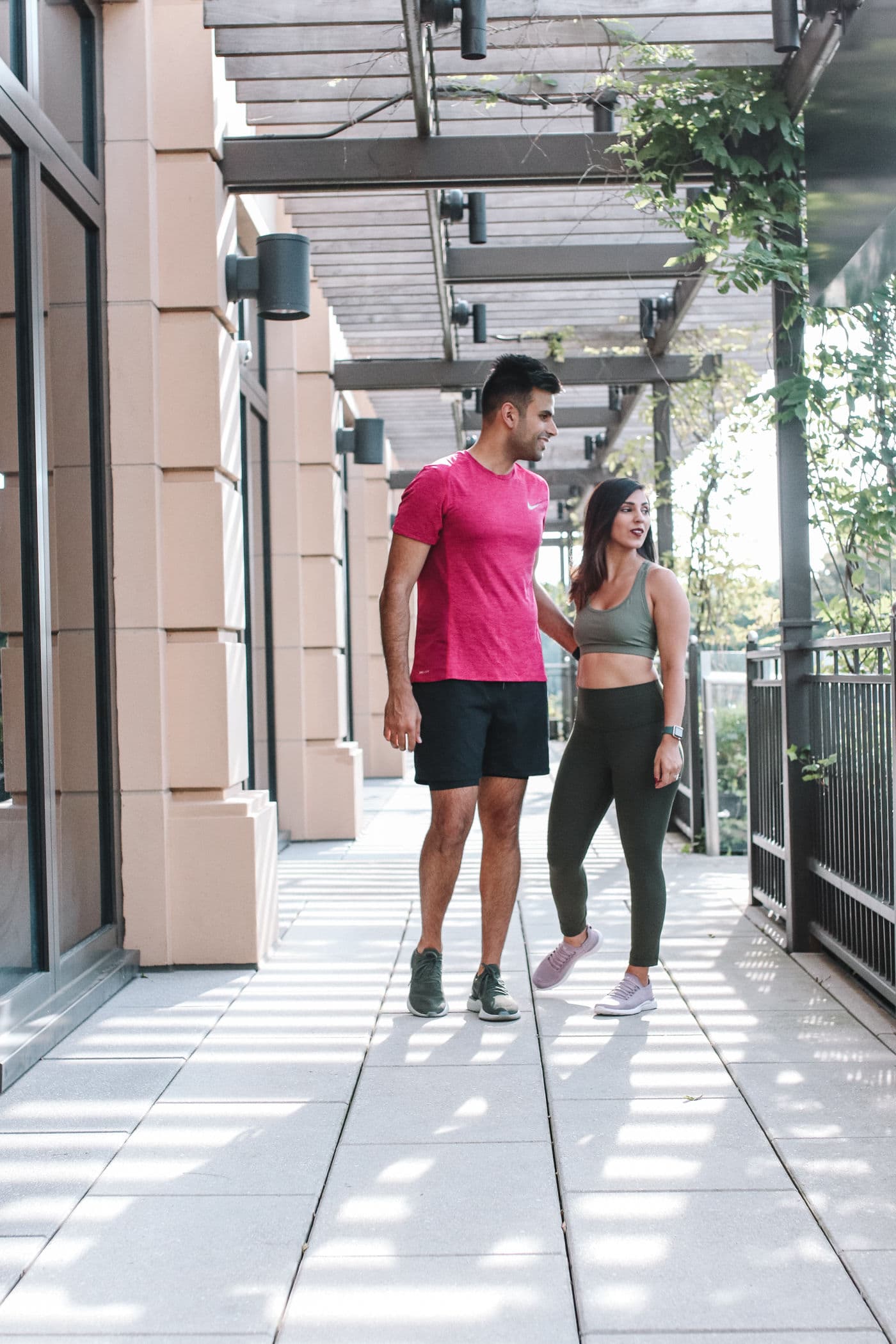 RELATED: The Best Free Workouts You Can Do Anywhere
YOUR BODY WILL BENEFIT
When you continue to shock your body, you keep it from plateuing. While I was doing classes 5 times a week pre-Sahir, I was doing a mix of pilates and barre and he was doing Orange Theory exclusively. The agreement of him hopping over to Classpass meant that barre was pretty much off the table. He has pushed me to take the toughest classes that I was terrified of before. I never thought I could do a Barry's Bootcamp and a Blast class, but I look forward to them now. The same goes for him and core concentrated classes. Sahir and I have swapped traditional pilates with Megareformer pilates (if you don't know what that is, look it up now!) and his core has never been stronger. It's a full body workout that kills, but is low-intensity. The combination of classes has helped both of our bodies.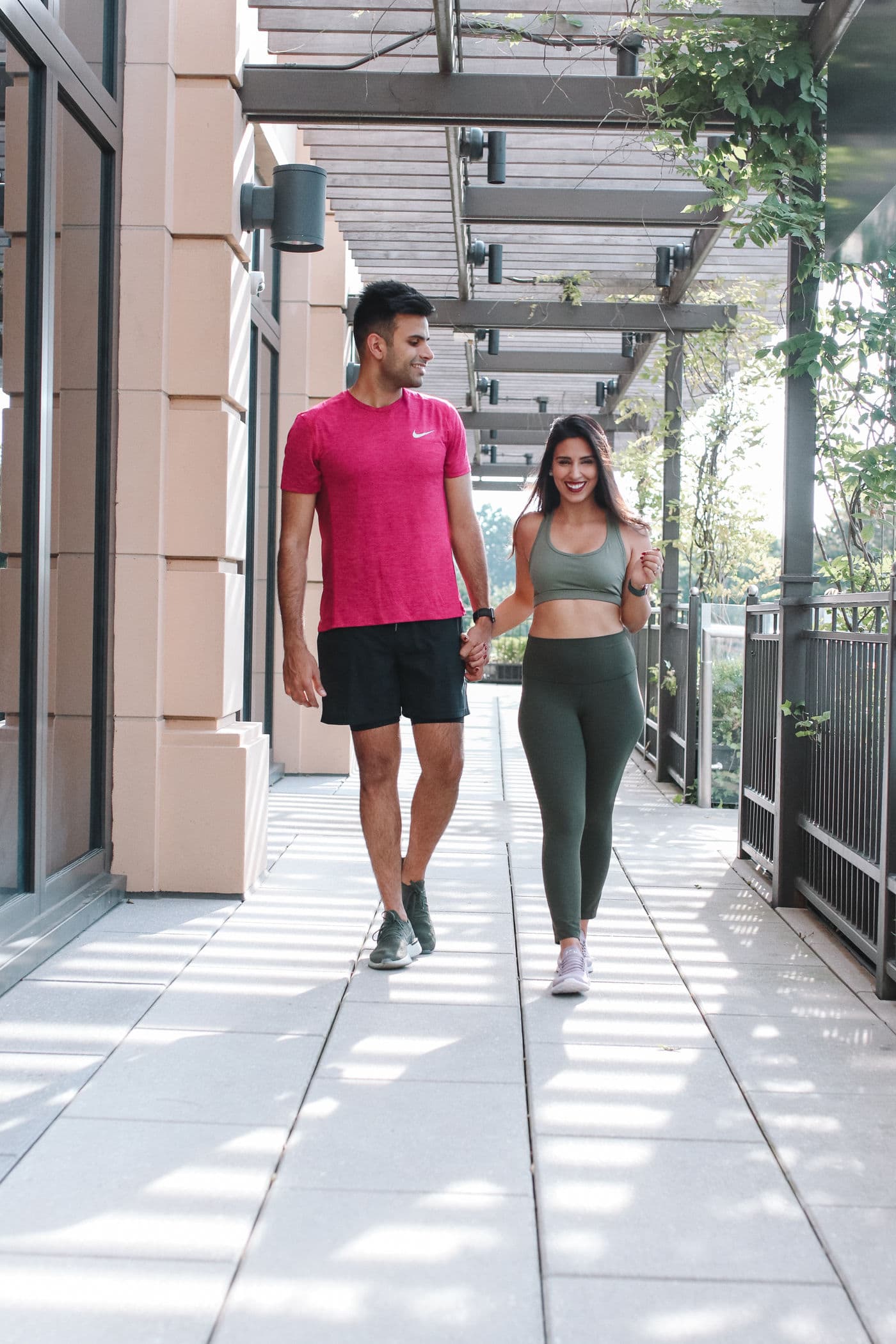 CLASSES YOU BOTH WILL LOVE
Sahir and I do a mix of HIIT Training, Reformer Pilates and Spin classes with a few switch ups along the way. Here's a list of our favorites:
Barry's Bootcamp (HIIT)
Flywheel (Spin)
Flybarre (Sport class is like HIIT training)
Fit9 (HIIT combining curved treadmill, boxing, weight training)
Stellar Bodies (Megareformer)
Cyclebar (Spin)
Sculpthouse (Curved Treadmill + Megareformer)
SoulCycle (Spin)
SolidCore (Megareformer)
BLAST (Similar to Orange Theory)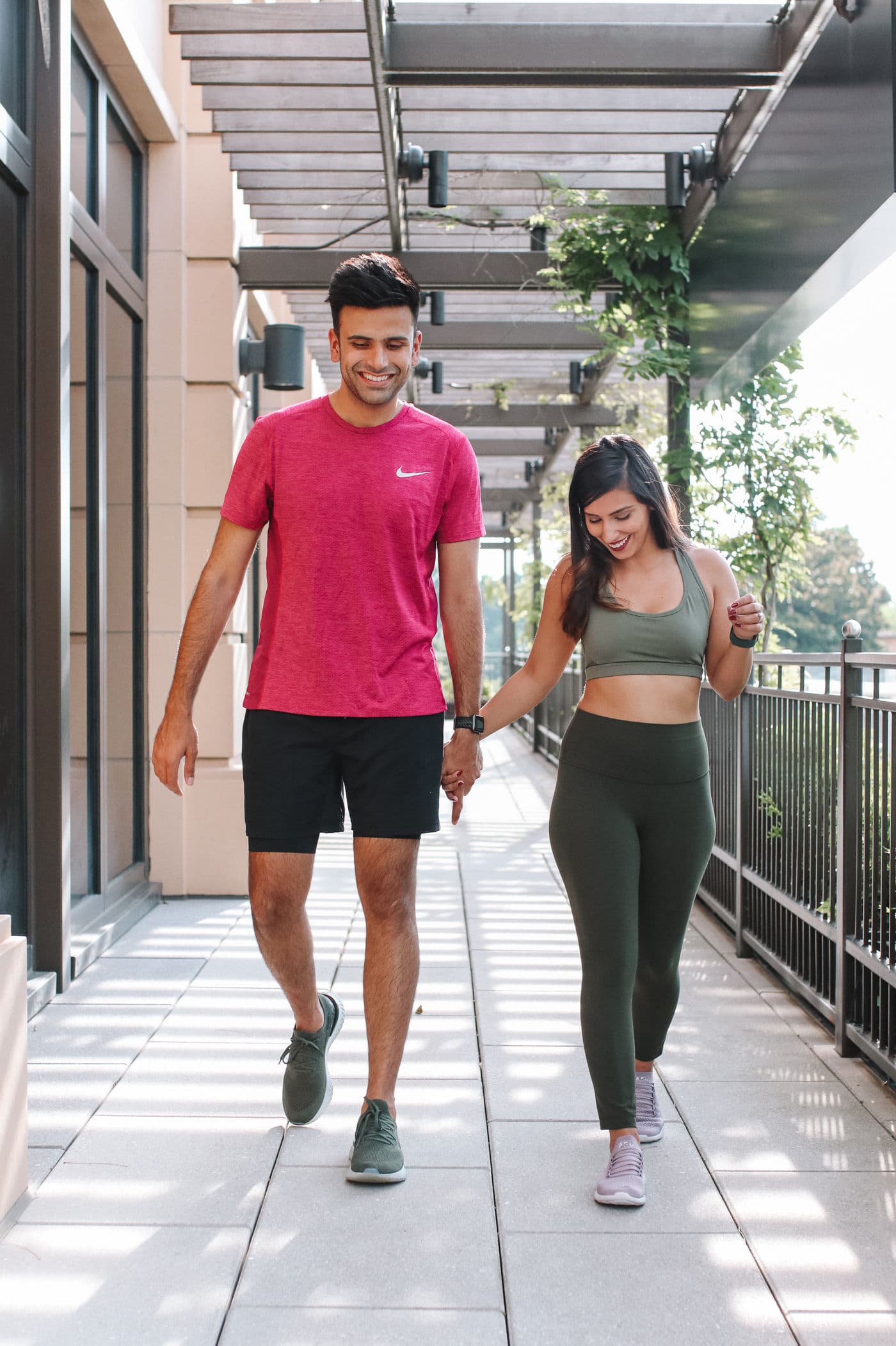 Working out together has made one of the most dreadful parts of my day the most fun! It's no secret that having a workout buddy increases success, when it's the person that you are trying to spend more time with – crossing two things off will just push your productivity through the roof!