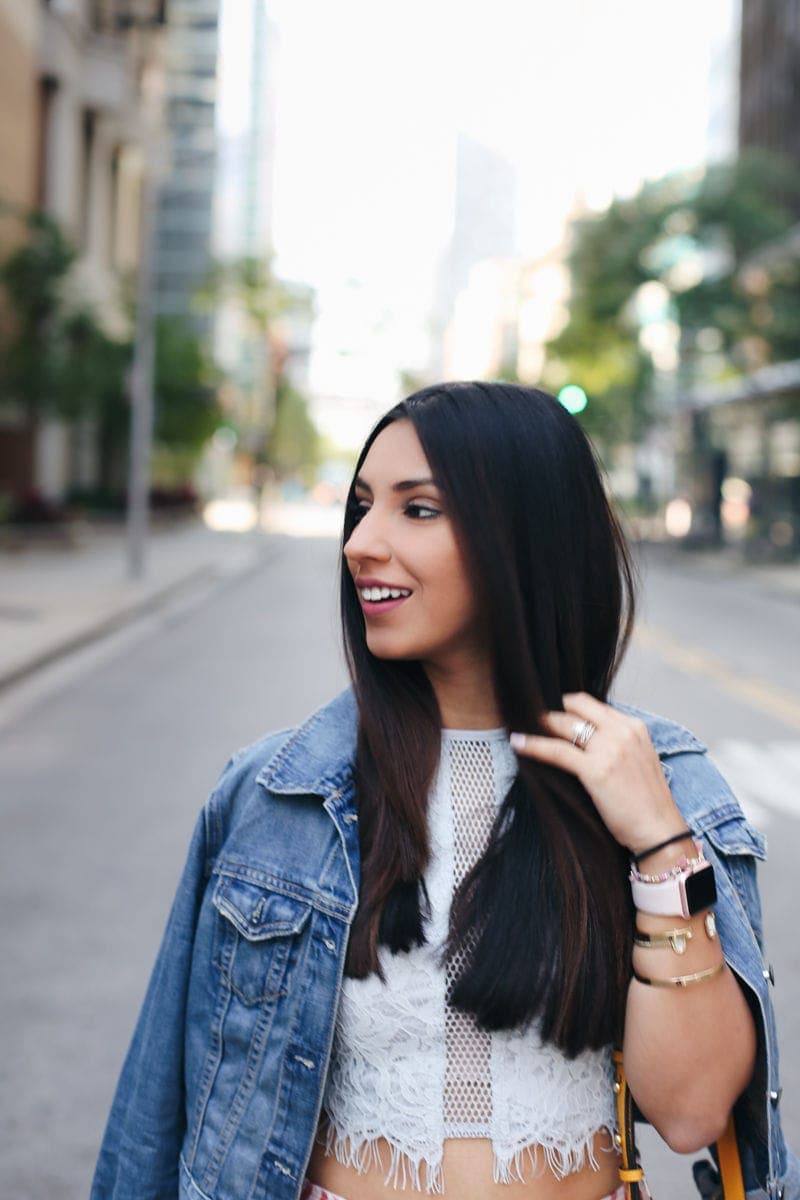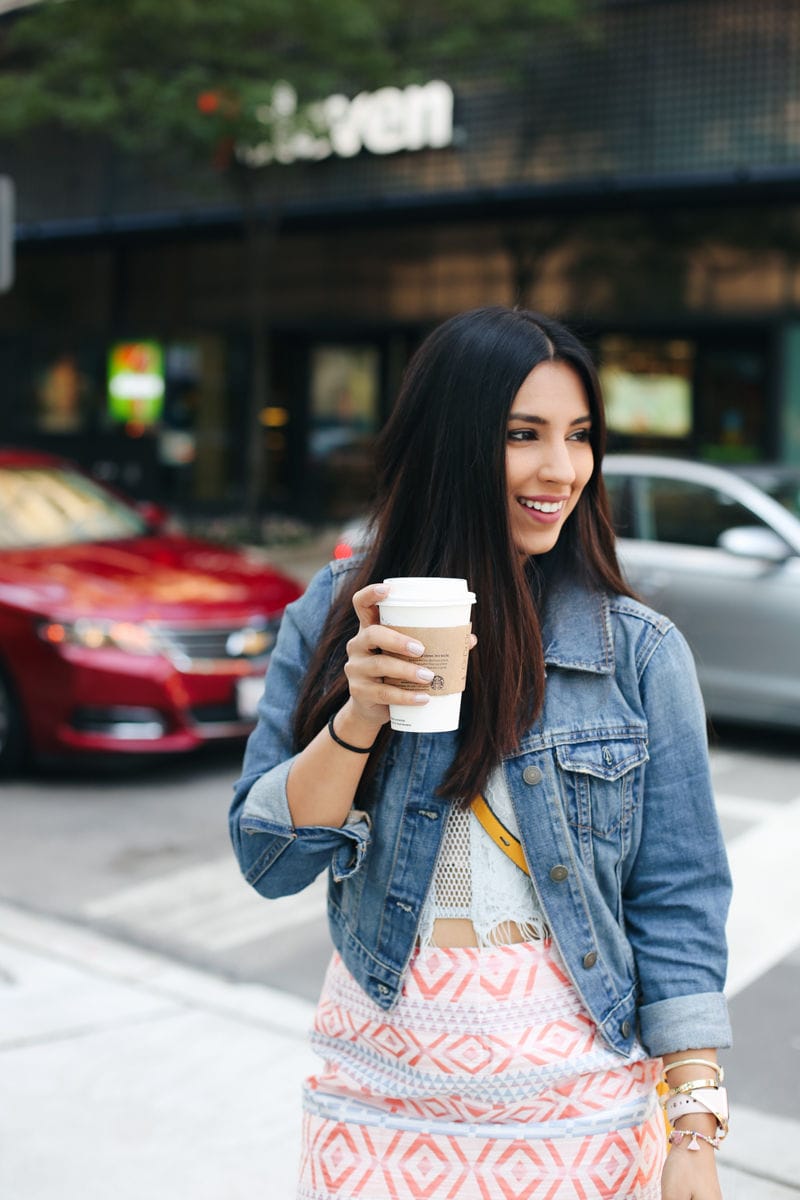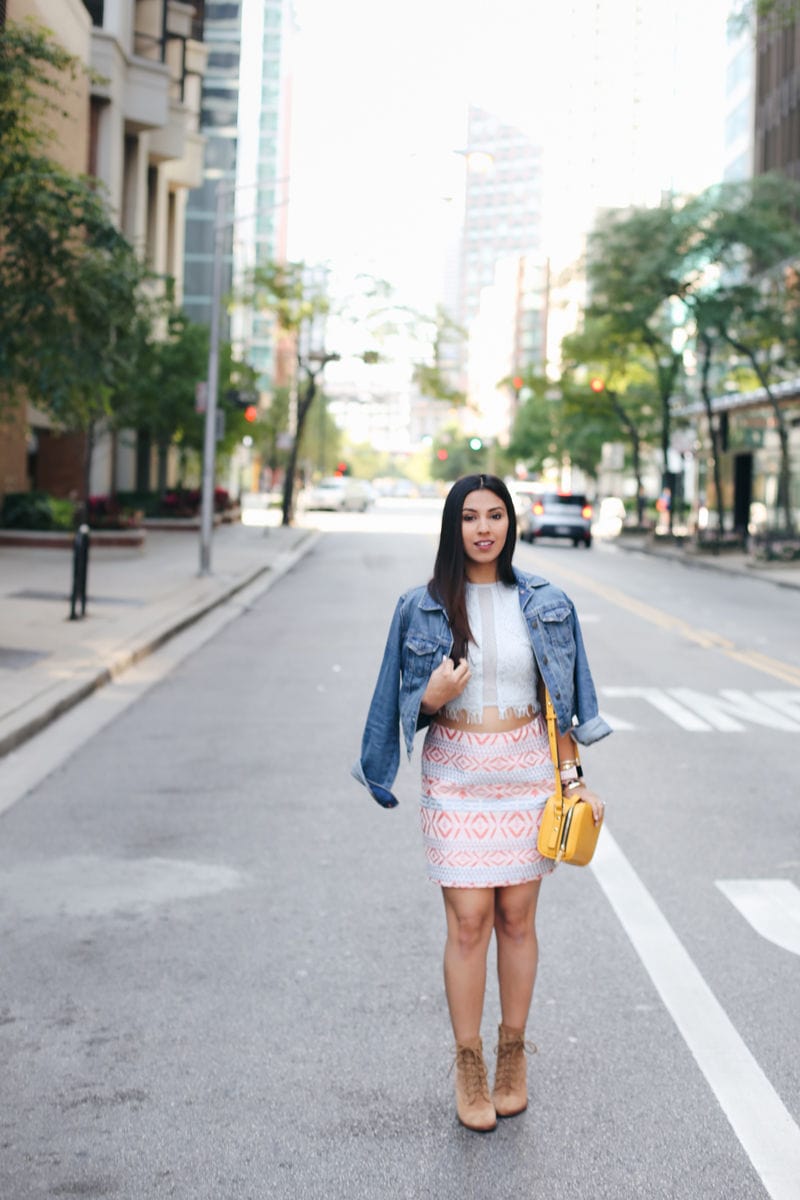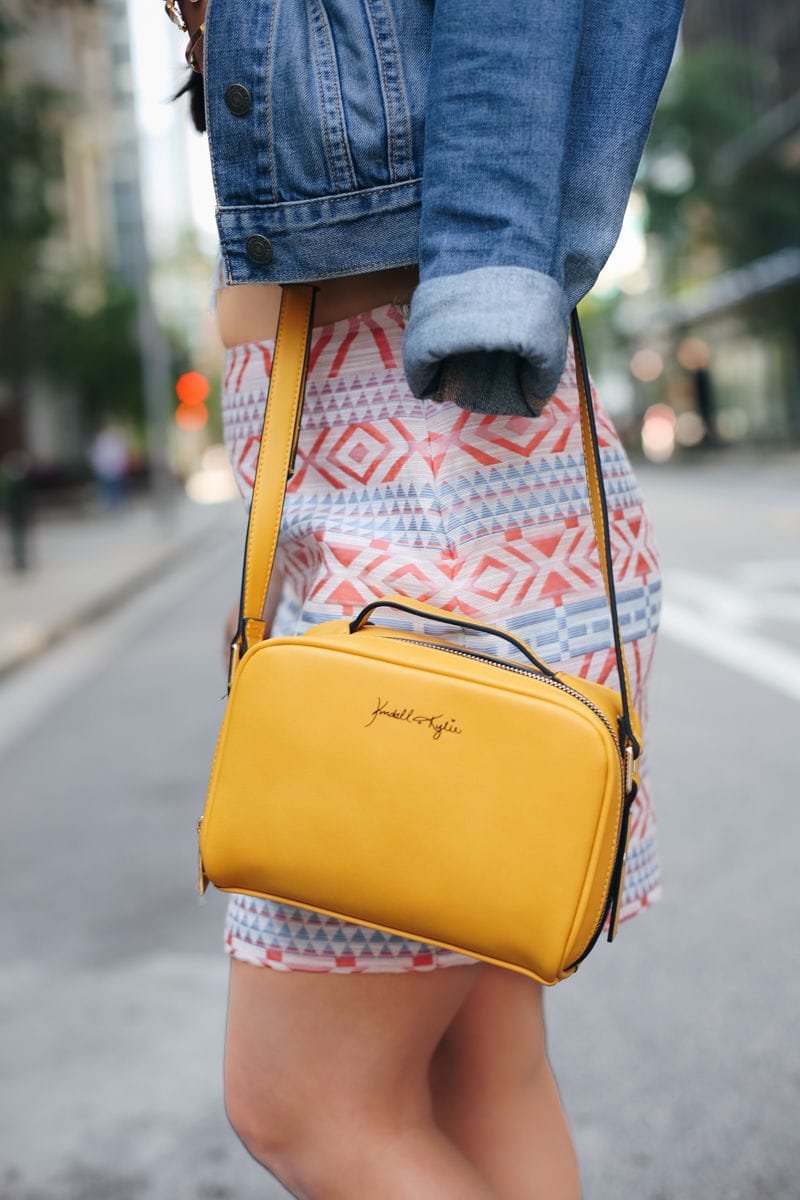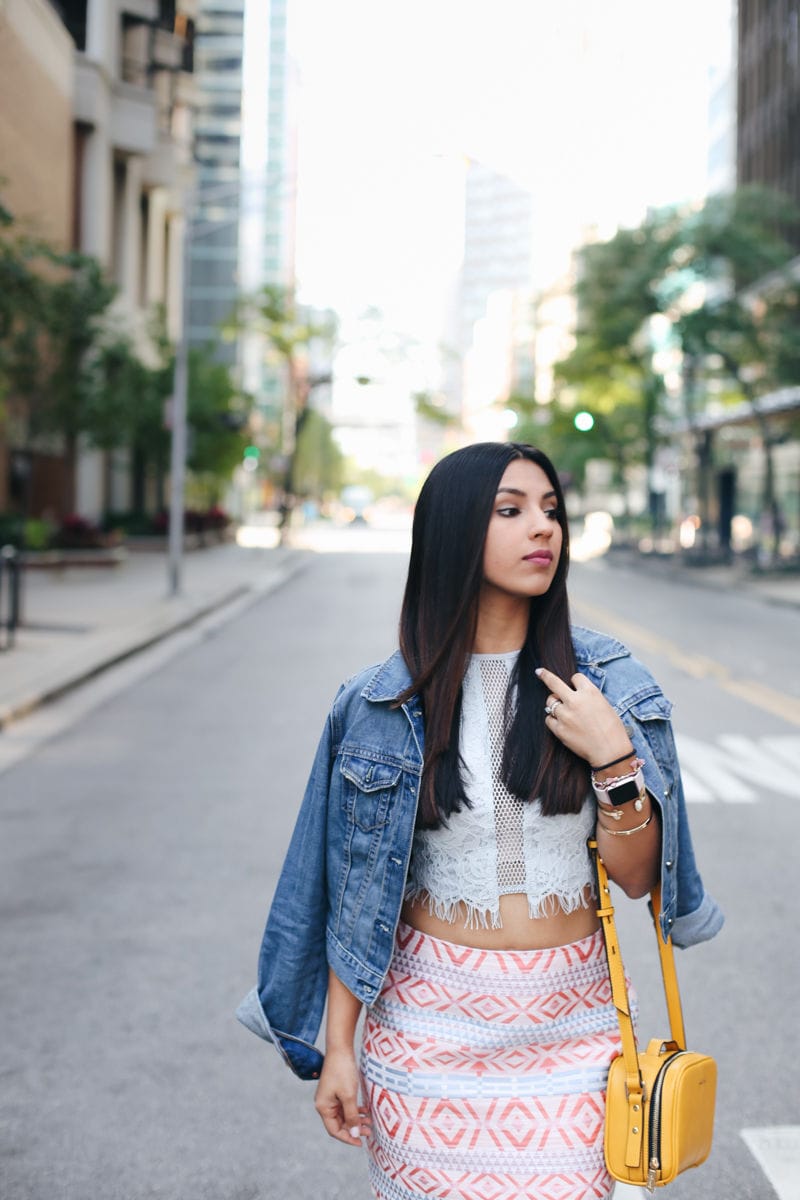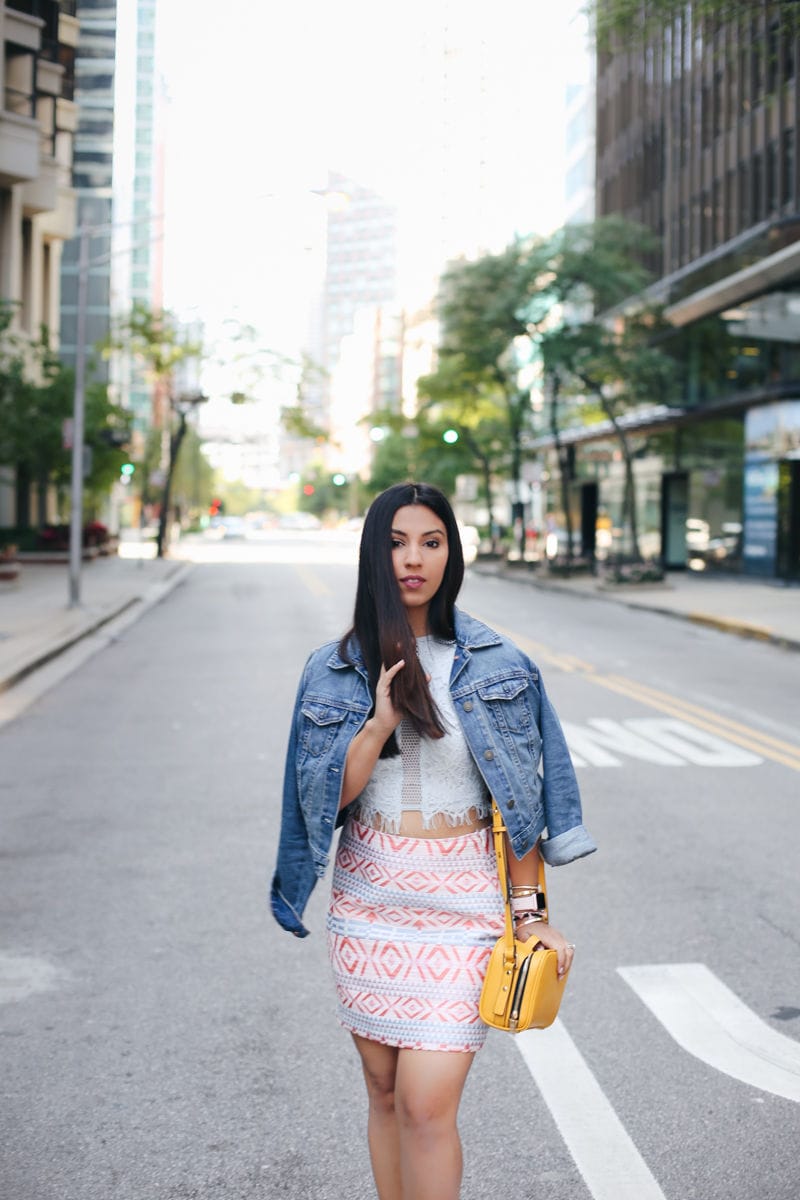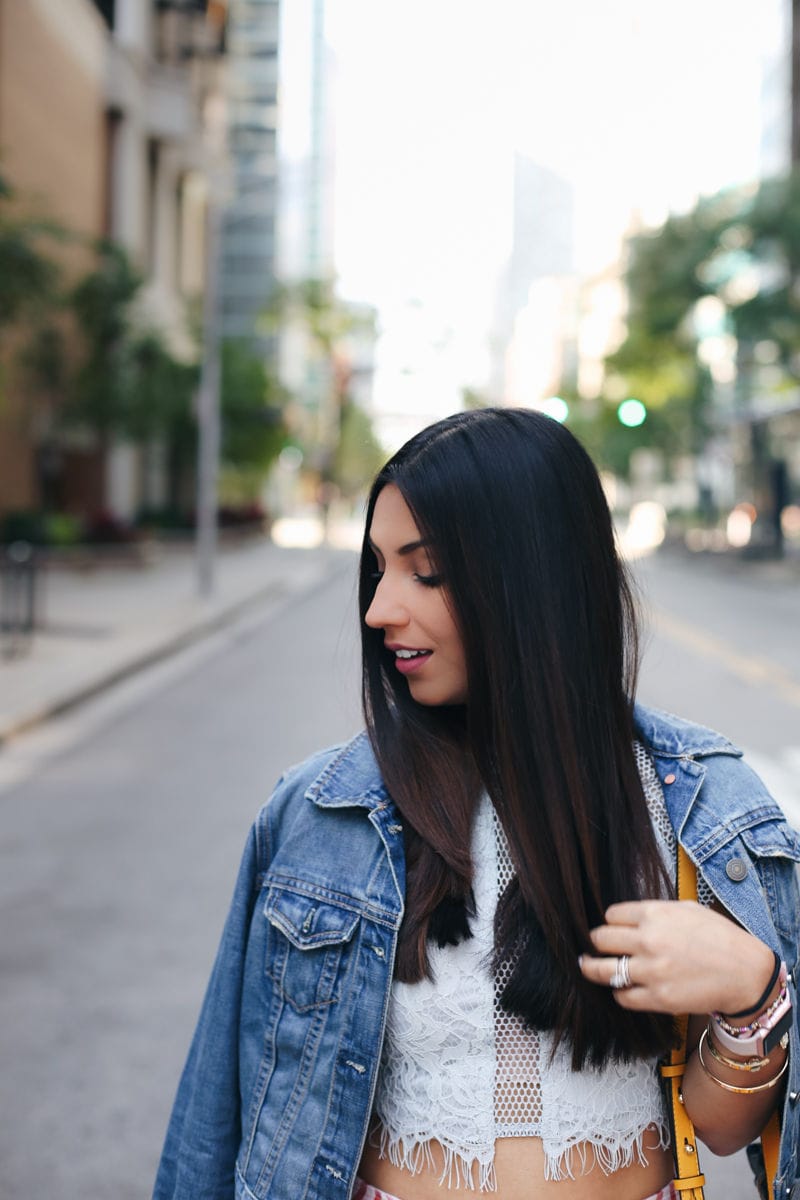 When I'm not wearing leggings & an oversized shirt, I love wearing high waisted skirts & lots of lace. Problem is, that sometimes your fancy pieces need to be styled for daytime. When I wore this uber-sexy crop top, naturally I paired it with the least sexy thing I own… a denim jacket. The balance of skin was compromised with a printed high waisted skirt that I originally bought for work but never actually made it to the office (kinda how my yoga pants make it to the grocery store, but not quite the gym — hmm). To make this look fall-ready, I added lace up taupe boots and a mustard yellow bag for fun.
I think the key for dressing down formal pieces is a to follow these 3 steps:

Mix Textures
When you opt for a fancier fabric like lace, satin, or velvet – you want to counter the style with a more casual textile like denim, corduroy, or plaid. Be careful to make sure that the balance of power doesn't get overwhelming with too many busy prints.

Proportions
A general rule to follow is to keep tabs on your skin proportions i.e. if you are showing a lot of leg, opt for a more conservative top. Similarly, if you wear a fancier bottom go casual up top.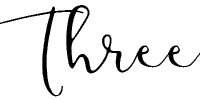 Power Of Accessories
Everything that isn't your clothing plays a key role in how decked out you look. Use that to your advantage and choose simpler hair, makeup, shoes, and jewelry.
That's it! Follow these three easy steps for taking your night-out clothes to day-time chic! Do you have any other tips for dressing down your fancy pieces?
SHOP THE POST