Ever go to a cool city and want to know where the cutest Instagram picture-perfect spots are? Me too! I've done my share of tourist photos in Austin, NYC, Charleston & Chicago and now I'm ready to share what the locals know to be the best spots in Atlanta. No, there's no spotted wall from the Beltline on this list because it's been done. These are the 7 best spots to get a 'gram worthy photo to complete your #hotgirlsummer (did I do it right? Am I cool yet?)
Related: Instagram's Top Makeup Artists Share Their Secrets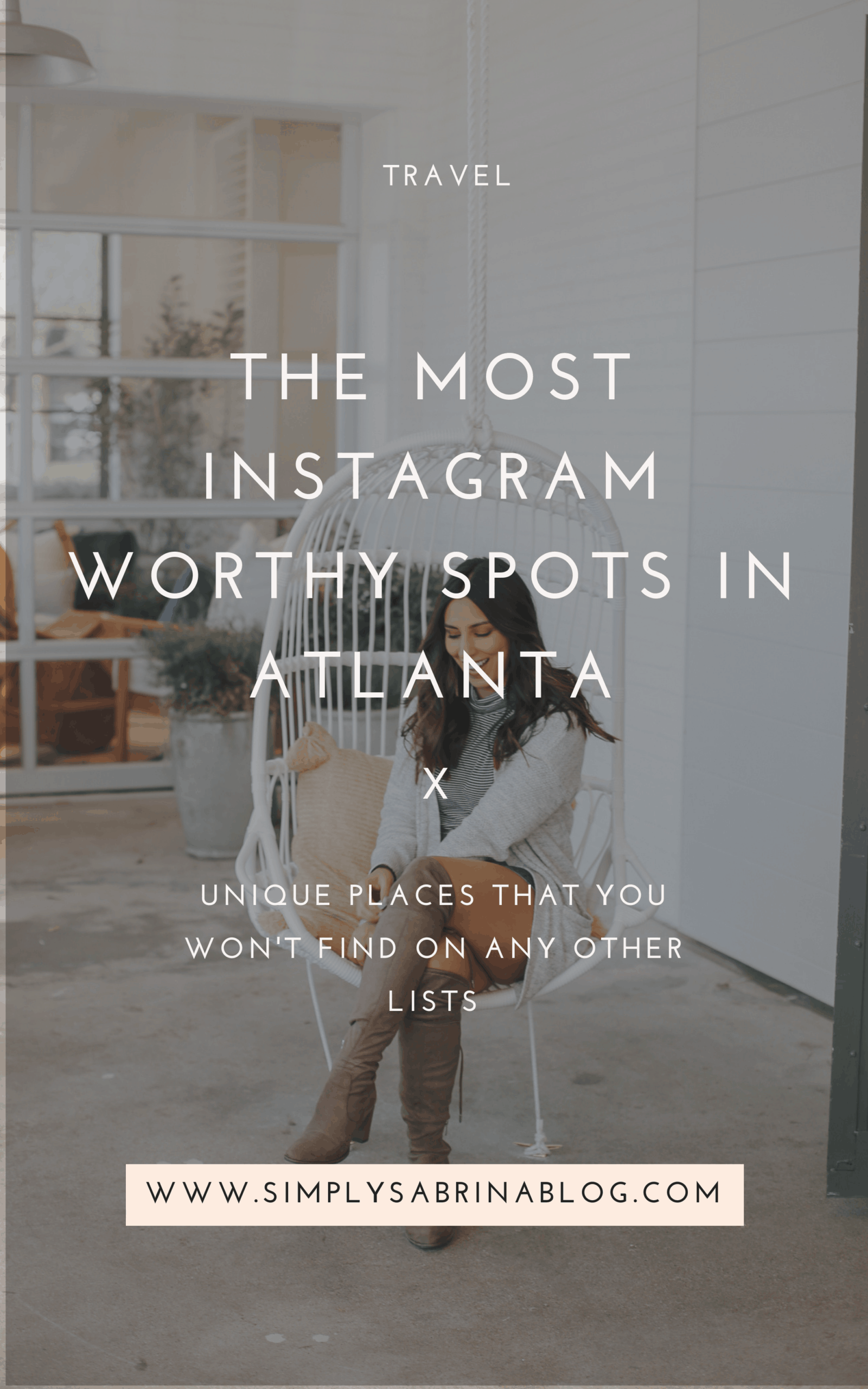 Instagram-Worthy Atlanta Spots
Atlanta Humane Society
981 Howell Mill Rd NW, Atlanta, GA 30318
You may have seen this iconic lowercase "atlanta" on Instagram, but did you know that it's part of a larger phrase? Tucked away in West Midtown there is a animal shelter called the Atlanta Humane Society and this is just one word of the phrase painted on the outside of the building. It's a bit of a climb to sit on the wall, but cute nonetheless!
Little Star Provisions
1198 Howell Mill Rd NW, Atlanta, GA 30318
https://www.instagram.com/p/BnnDnlllLiL/?utm_source=ig_web_button_share_sheet
See that cute little swing up front? Well, Little Star Provisions always keeps it cute constantly changing out the decor in front of the store to fit with the season. While the swing was a personal favorite, the craft motorcycle is certainly something I can be on board with.
Related: Most Instagrammable Spots in Chattanooga
Made With Soul In Atlanta
151 Ted Turner Dr NW, Atlanta, GA 30303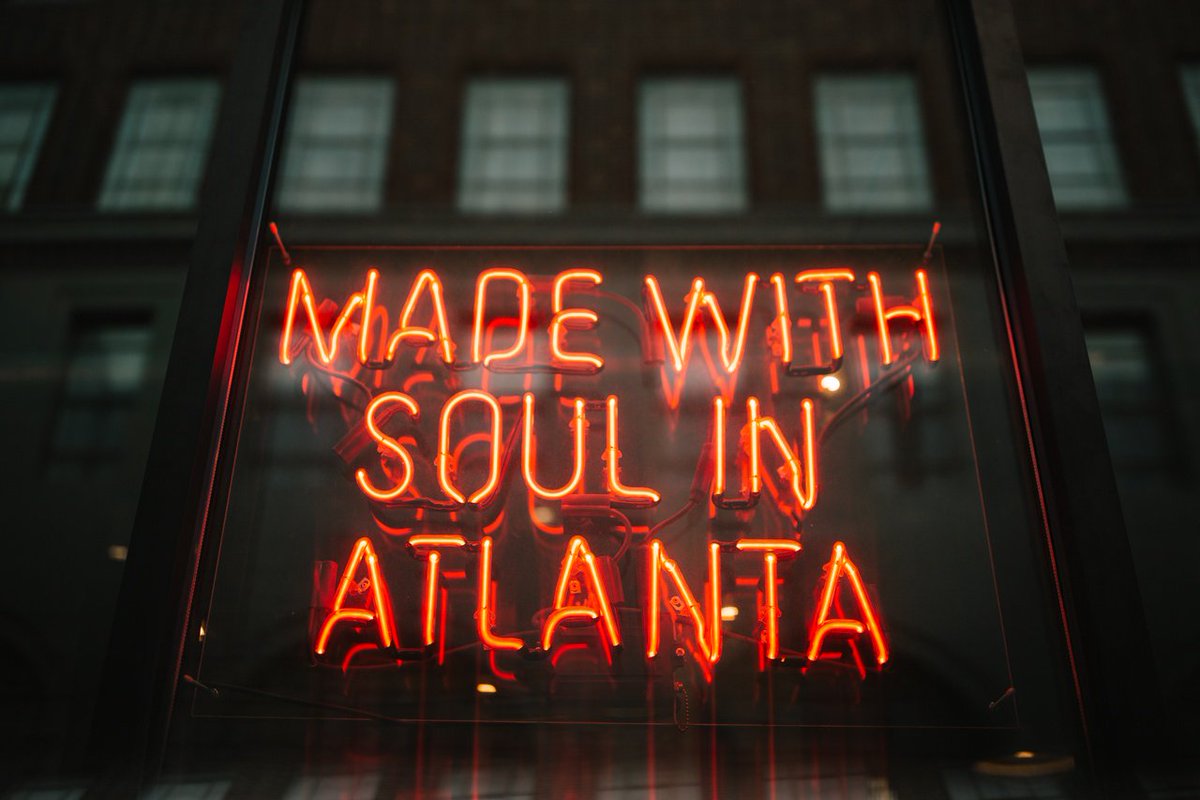 This one is on my list, but I haven't yet made it here. Being born in Atlanta and all, this photo is a must have for me and if you are ever near Switchyards in downtown Atlanta you should swing by and grab this iconic picture for yourself.
Merci Sign at Bread & Butterfly
290 Elizabeth St NE F, Atlanta, GA 30307
https://www.instagram.com/p/B1MUTqThK0d/?utm_source=ig_web_button_share_sheet
Not only is Bread & Butterfly the cutest little French bistro, but if you happen to be able to snag a picture (without crowds of people) the better. The green Merci sign is icon and actually reminded me a lot of the Hampton Social in Chicago with their Rose All Day sign.
Jackson Street Bridge
Jackson St NE, Atlanta, GA 30312
https://www.instagram.com/p/BXfhx30g_4I/?utm_source=ig_web_button_share_sheet
Okay I'll admit – you may have seen this one on other "instagram worthy" lists because it's so. damn. iconic. If you can find a spot on the Jackson Street Bridge you'll get a killer shot of Atlanta's downtown skyline. It's beautiful just to watch the cars go by too – but a teenybopper with a camera might trample you if you stay too long. Be warned.
Atlanta Made
1183 Howell Mill Rd NW Atlanta GA 30318
Another tribute to Atlanta at this Atlanta Made warehouse in the city. The bright colors in this one would make it cute for a non-traditional engagement shoot, wedding photos, or even maternity pictures.
Music Room Boombox Doors
327 Edgewood Ave SE. Atlanta, GA 30312
It wouldn't be the A if we didn't pay tribute to the talented artists & musicians that this city has produced. From Ludacris to Migos, Atlanta is a hub for talent and if you wanna get in on some of the action you can start at this boombox mural on Edgewood.
---
& there you have it! If you ever find yourself needing a new photo ops, hopefully these picks are a twist on Atlanta classics. Welcome to the A, we hope you stay a while! (but not too long, traffic always sucks.)