I've lived in the US my entire life, but for some reason, I've never made it to Chicago.. until 2 weeks ago – when I went, twice. I celebrated one of my closest friend's wedding in North Chicago over the weekend and then returned 4 days later for the 4th Annual The Blog Societies Conference (remember last year here!) My experience over the two weekends couldn't be more different, but so much fun! Chicago is an amazing city and I sincerely can't wait to go back (and eat at RMP again!)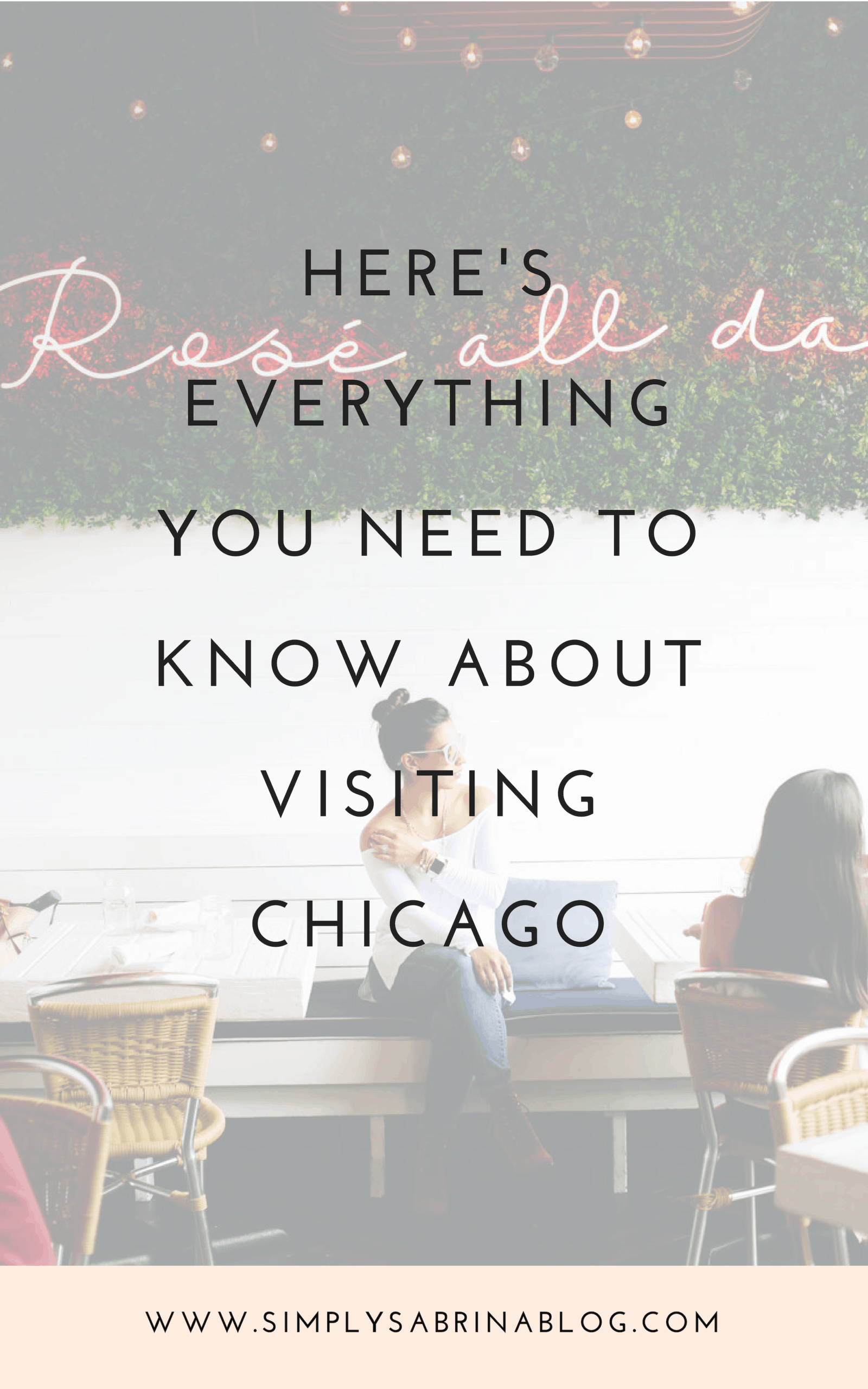 ---
WHERE TO STAY IN CHICAGO


The W Chicago Lakeshore has the most incredible location! We were right in the heart of the city and walking distance to literally everything. (Not to mention, Chance the Rapper was staying there too!) The hotel was absolutely gorgeous and every corner was perfectly "instagrammable". After walking through the city during the day, we loved curling up on their stadium style couch and ordering in room service. So good!
Related Post: Austin Travel Guide

---
WHERE TO CASUALLY EAT IN CHICAGO
WHERE TO EAT OUT FANCY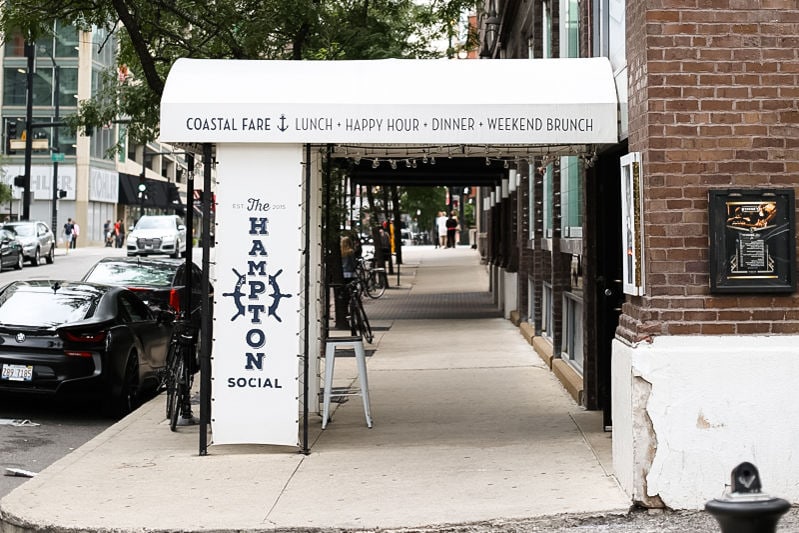 WHERE TO DESSERT IN CHICAGO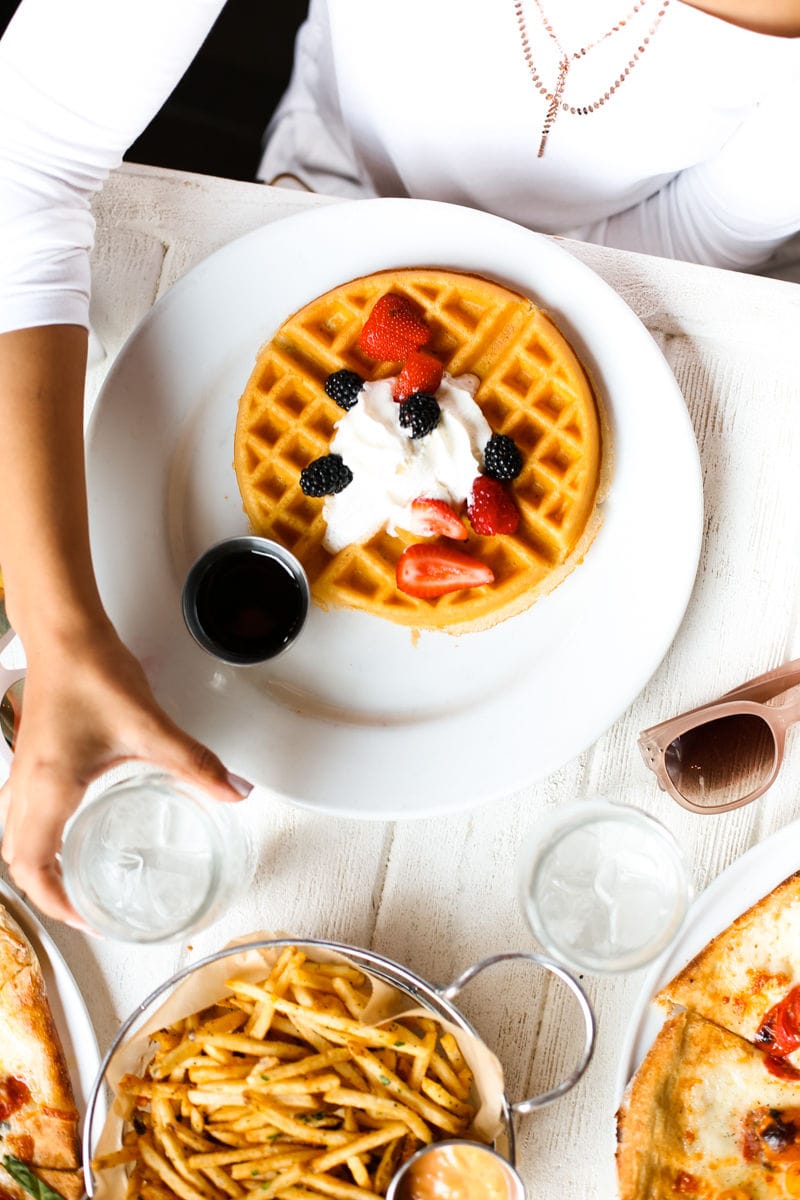 ---
WHAT TO DO IN CHICAGO
Take the Architecture Tour on Lake Michigan
This was one of the highlights of my trip. Our entire group got on the top of a boat tour to hear all about the architectural background of Chicago's biggest buildings. It was so interesting to hear about the Great Chicago Fire and how it affected the look and feel of the buildings that surround Chicago's Skyline. Cities that have water are so nice this time of year and being on the water with the wind in your hair make every day a little nicer.
Get Glam and hit up Michigan Ave.

On both trips, I spent almost an entire day at Michigan Ave. The food, shops, and scene make the area a must-see! We popped in and out of shops, grabbed ice cream from a local bakery, and enjoyed being touristy near The Bean. Get dressed to be out all day, and be sure to bring someone to grab to hold all your bags!
Find the best spots for photos

Chicago is known for some amazing scenery. You have to check out the Bean (of course!), but you need to visit the Rose Wall at Hampton Social & the Flamingo Wall in downtown. Grab your phone and don't be afraid to people to snap a picture of you (it's why they came there too 😉
Related Post: What To Know Before Travelling With Your Beau
---
If you've ever been to Chicago, please let me know what else I need to add to my travel list next time I visit. In the meantime, be sure to check out my Austin Travel Guide!
This post was sponsored by the W Chicago Lakeshore, thank you for supporting the brands that keep Simply Sabrina's doors open. As always, all thoughts & opinions are my own.