Austin, Texas seems to be at the forefront of a travel revolution. It's a hipster town known for its food and up & and coming tech scene, but the locals are on a mission to "Keep Austin Weird" – trust me you will hear that many times throughout your stay. I spent 3 days in this pocket of the south and had the best time. Here's are all of the things that I did in Austin and I few that I saved for my next trip!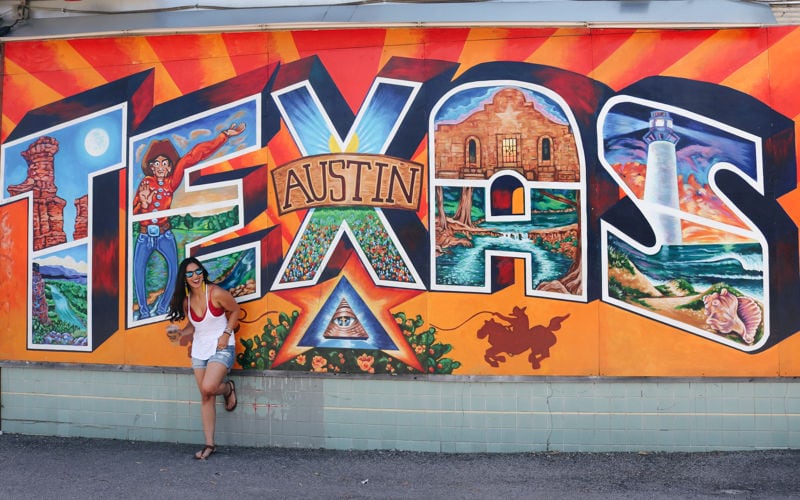 ---
Where to eat in Austin
Austin Food Trucks
If you plan on getting fancy for dinner be sure to visit Austin's iconic food truck scene for lunch. There are a ton of options in quite literally every cuisine imaginable, but here are a few key ones:
Austin Must Haves

Austin Fine Dining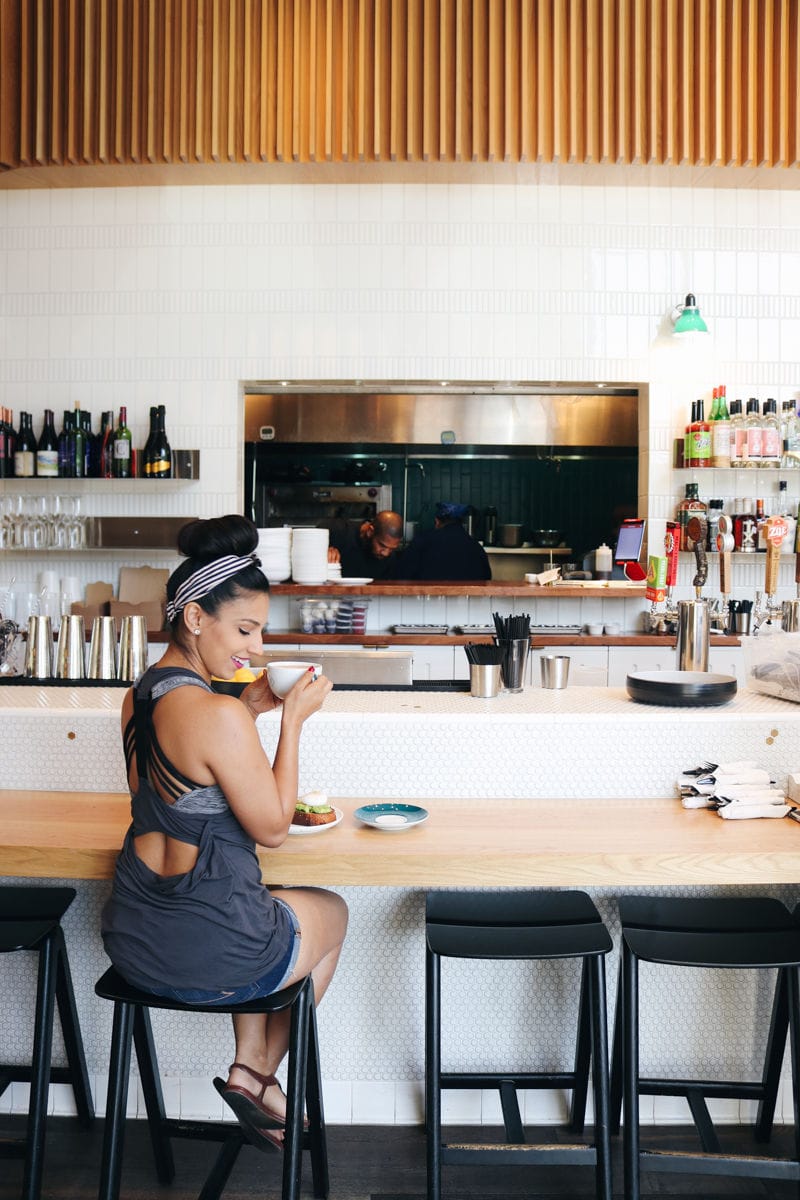 Austin Brunch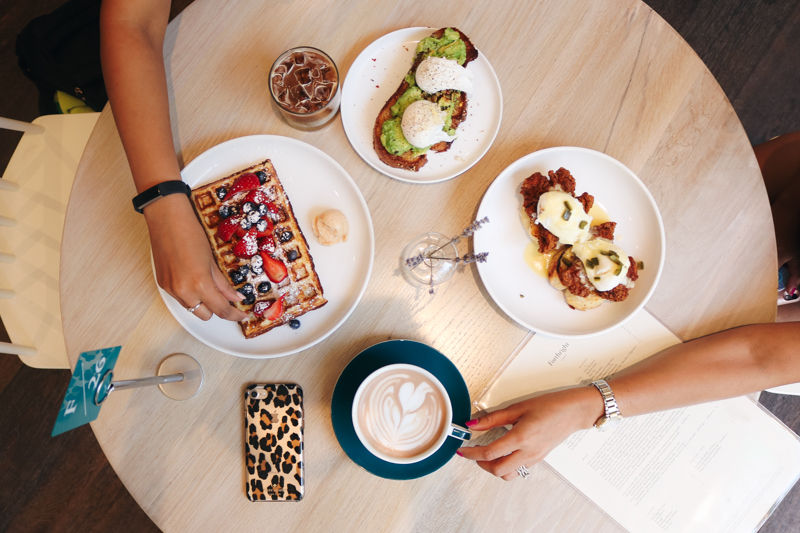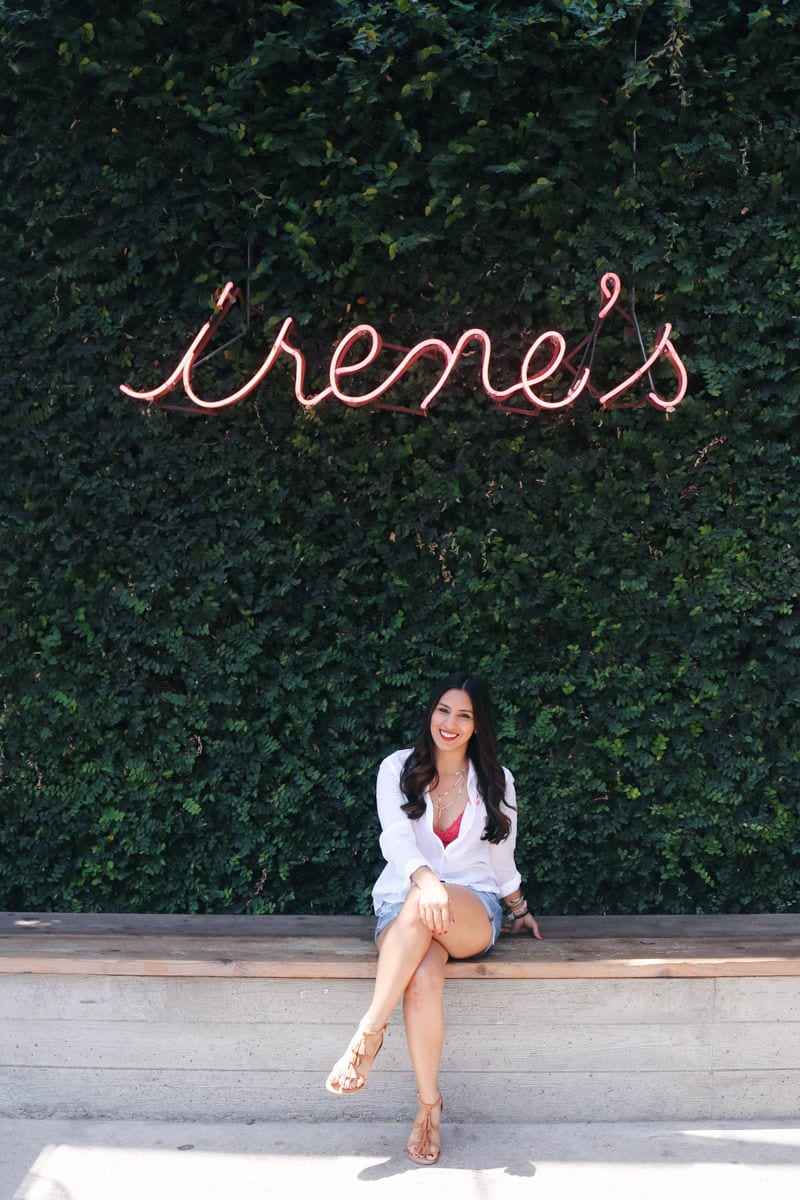 Austin Dessert Scene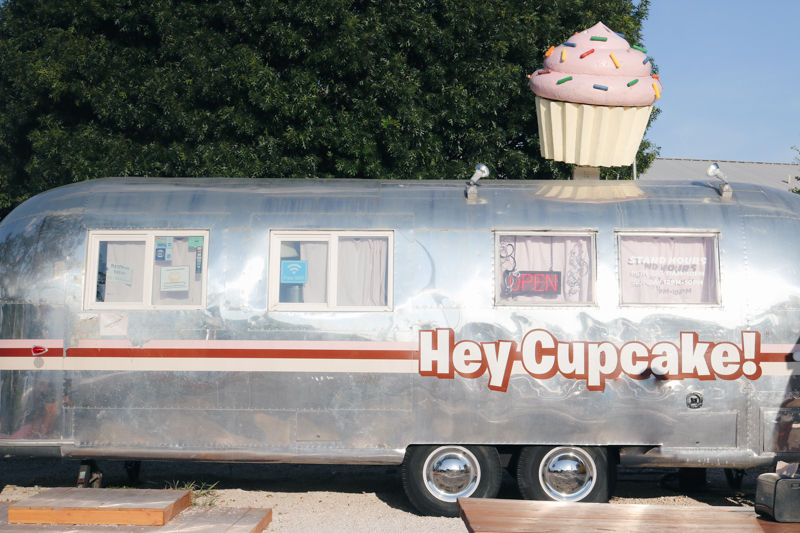 Related Post: Chicago Travel Guide
---
Where to stay in Austin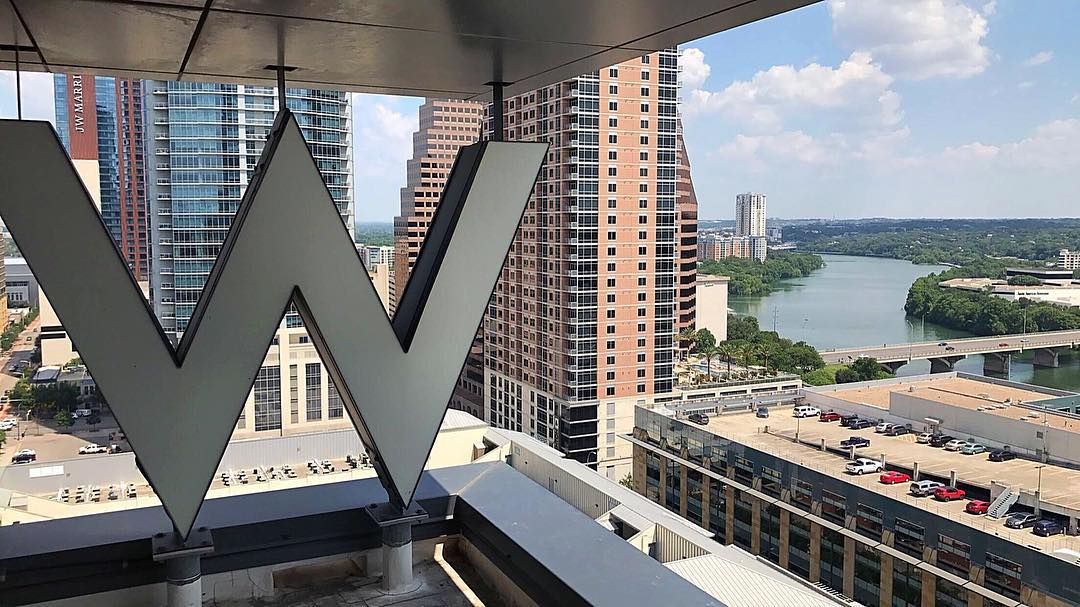 Austin isn't huge, but you definitely want to stay in downtown to be in the center of all of the action. I highly recommend the W Hotel Austin. Their rooftop will make you want to take in views all day while enjoying a drink at the wet bar. Not to mention the epic pool scene! Plan to spend less than $10 to get to wherever you wanna go from the city center.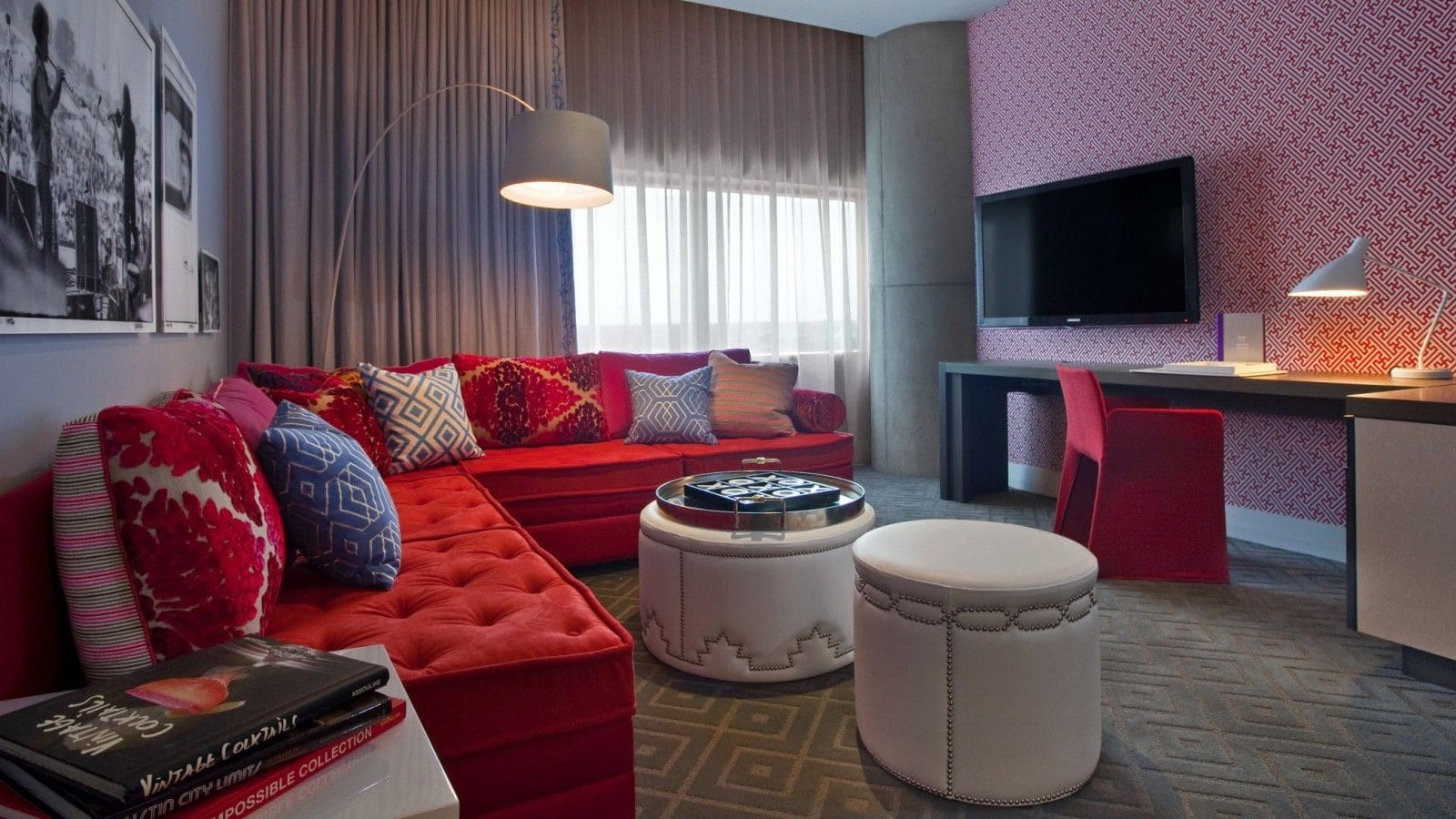 photos by W Austin
Related Post: 5 Things To Know Before Travelling With Your Beau
---
What to do in Austin
Go Paddleboarding on Lady Bird Lake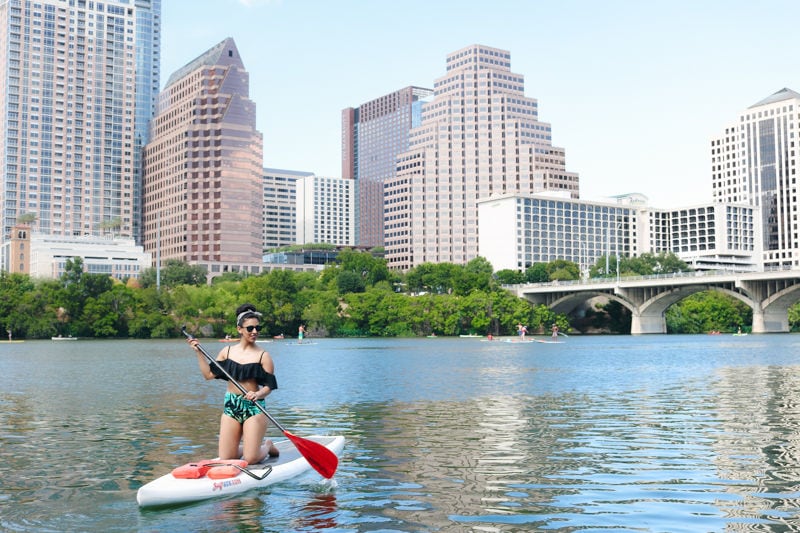 There are a few spots that you can do this on the harbor. We chose to go with Capital Cruises and paid $15pp for an individual board for an hour. We chose to paddle board but there were so many other options like nonmotorized boats, Swan Pedal Boats, Canoeing, or Kayaking. Parking was a breeze at the Hyatt Regency Hotel and the dock is located directly behind the hotel.
Go bar-hopping
Whether you are a big fan of the club scene or prefer a laid back bar environment, there is something in Austin for you. The three main areas to visit late night are "Dirty", "West", and "Rainey Street". Imagine your local college street of bars, then multiply it by 3 and that's dirty. At one point someone decided it would be a good idea to throw champagne into the crowd. My BCBG shoes and I were not For a more upscale vibe, head over to West or Rainey.
Partake in the tradition of Sunday-Funday
Day-drinking is huge in Austin and they have even coined their own weekly holiday. Sunday-Funday takes place all around the city but is concentrated on Rainey Street. Play games like giant Jenga or taboo while hanging out with your friends in a secluded air-conditioned box at The Container Bar.
Get Scared, On Purpose
I didn't make it out to this one, but if you are a fan of fears then this is for you. Jaws On The Water is exactly what you think it is. 100 or so people gather in a deep water lake on inflatables and watch the world's most terrifying shark movie and pray to God that their water is not infested. This takes place on Lake Travis at Volente Beach Water Park. I will say it's a tad expensive, tickets are $55 + a $9 processing fee. I'm so sad I missed this one.
Go to Graffiti Park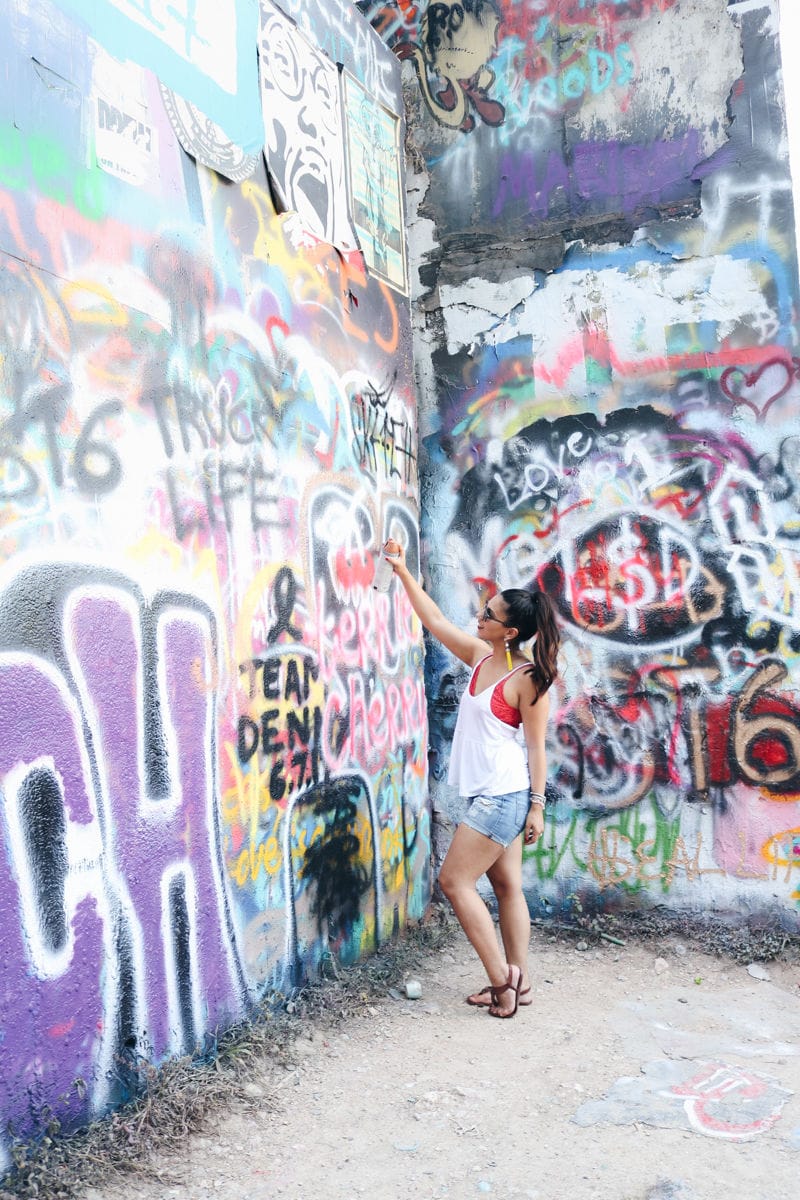 Swing by your local Walmart or Target before heading to the infamous Graffiti Park where you are not only allowed, but encouraged to leave your mark on the city. It was my first time doing anything like this and aside from the fumes, it was a total rush! I wouldn't miss this free adventure in Austin.
Hit up a Pool Party
Austin summers are no joke and the city has it figured out. Locals can visit a few different rooftop pools during the weekdays. "Sundazed" at the W Hotel Austin has complimentary entrance from 5 – 9 PM or Stay All Day from 11 AM – 9 PM for $15. The Westin Austin Downtown has a beautiful view of the city and inside the pool is the perfect spot to watch the sunset. Non-hotel guests have to be over 21, FYI!
---
If you've ever been to Austin, please let me know what else I should add to my list. It was one of my favorite cities and I would love to visit again. If you read this guide and find it useful, please let me know. I love to hear from you guys!
This post was sponsored by the W Austin, thank you for supporting the brands that keep Simply Sabrina's doors open. As always, all thoughts & opinions are my own.