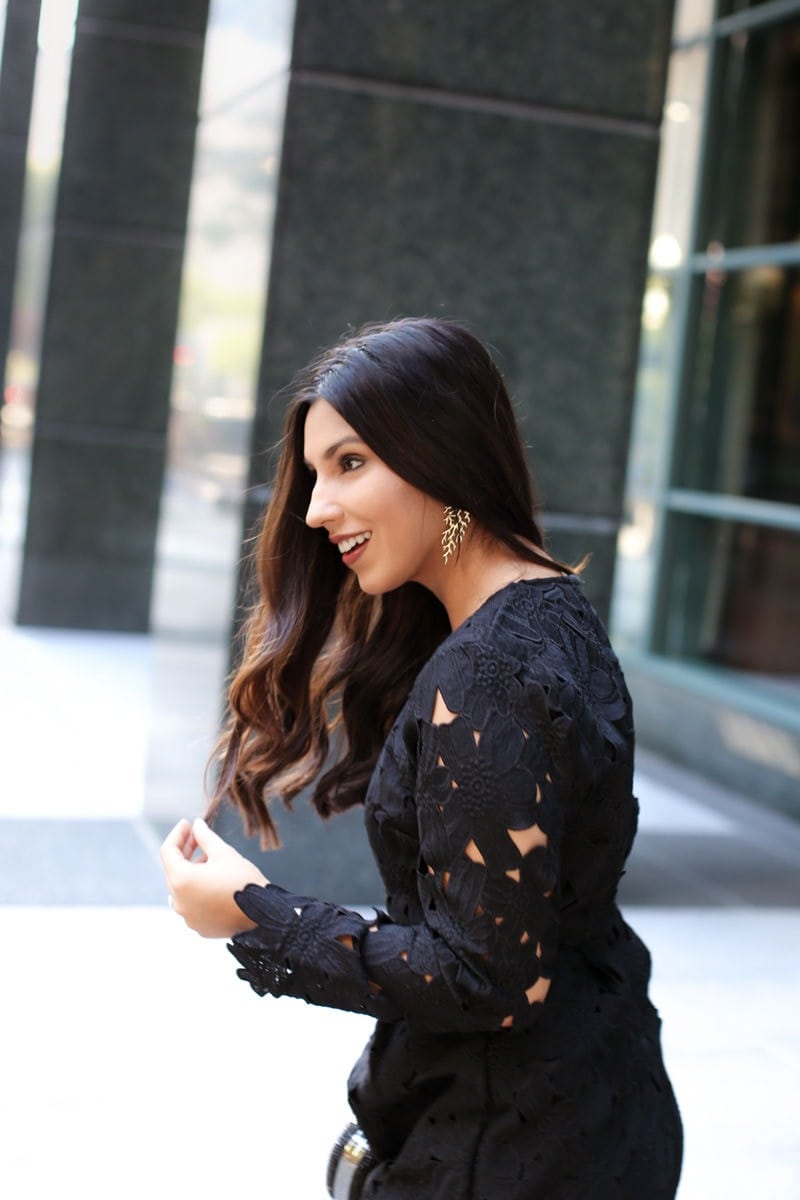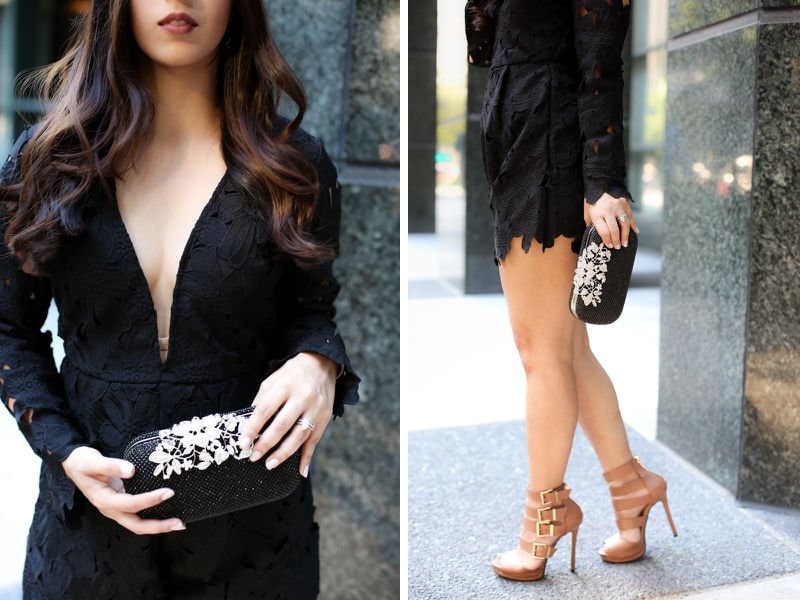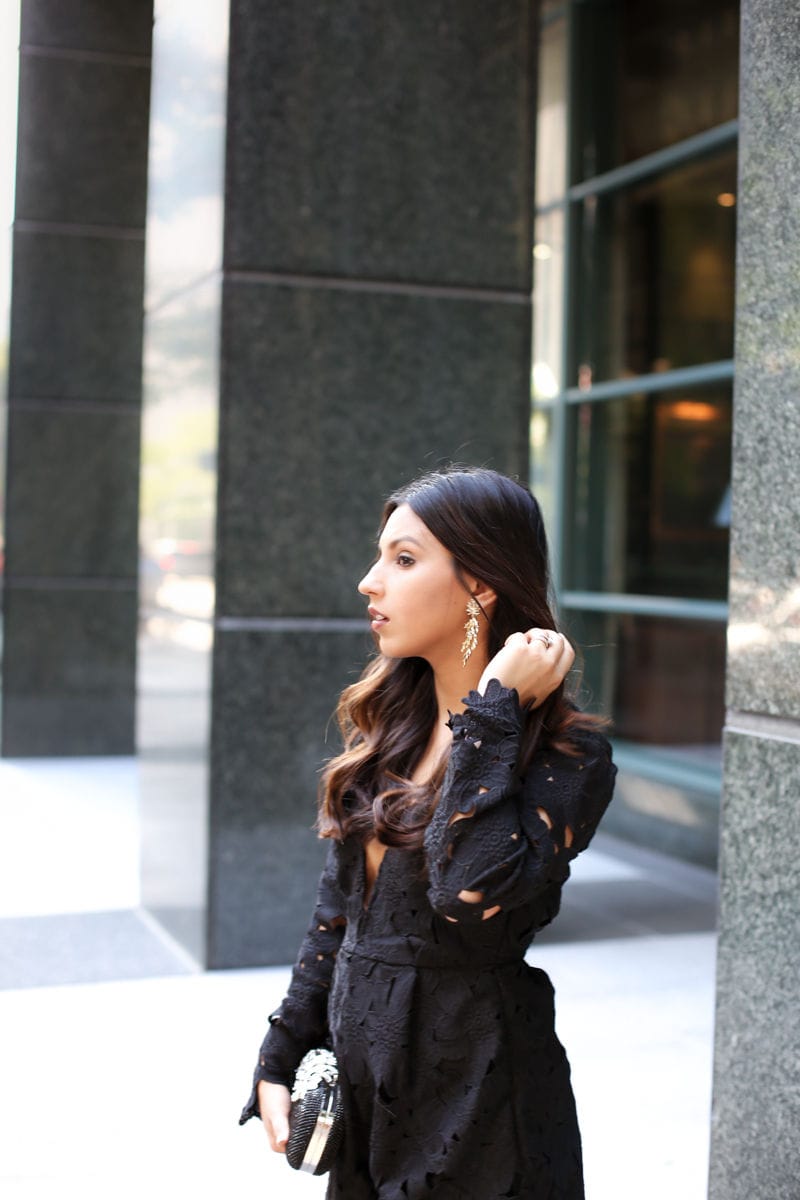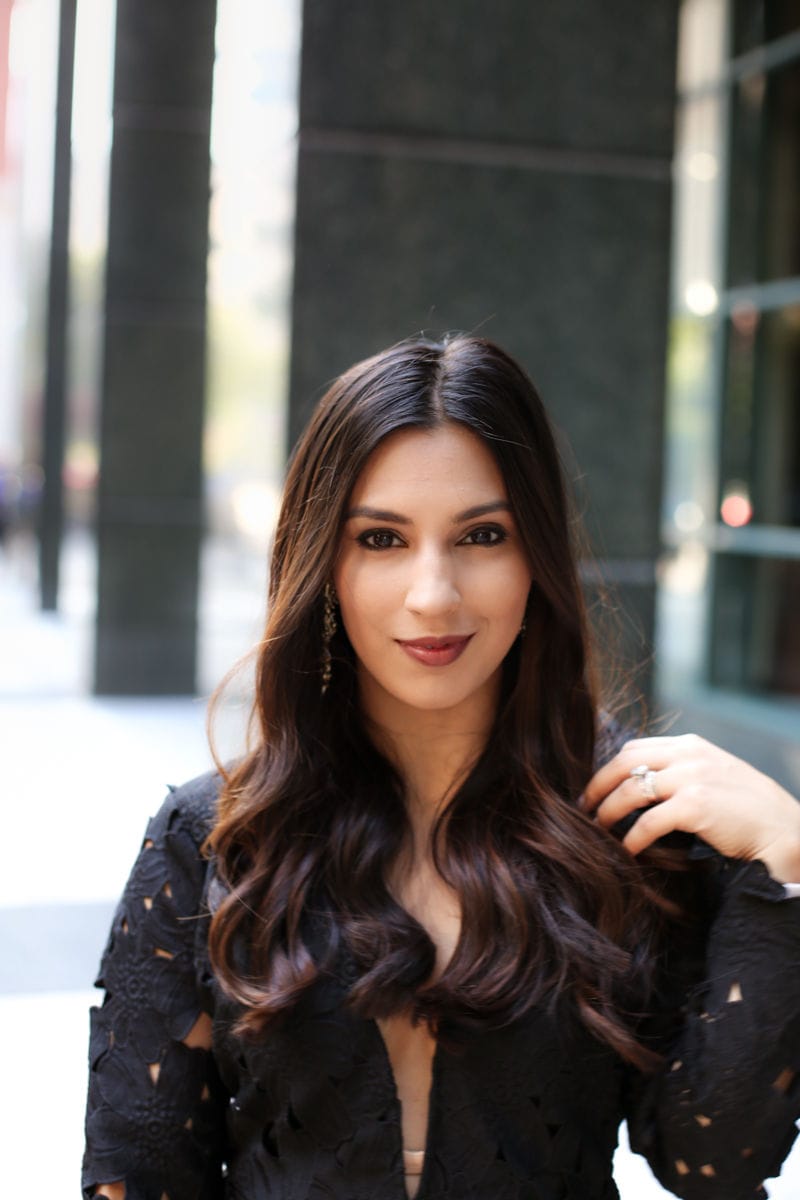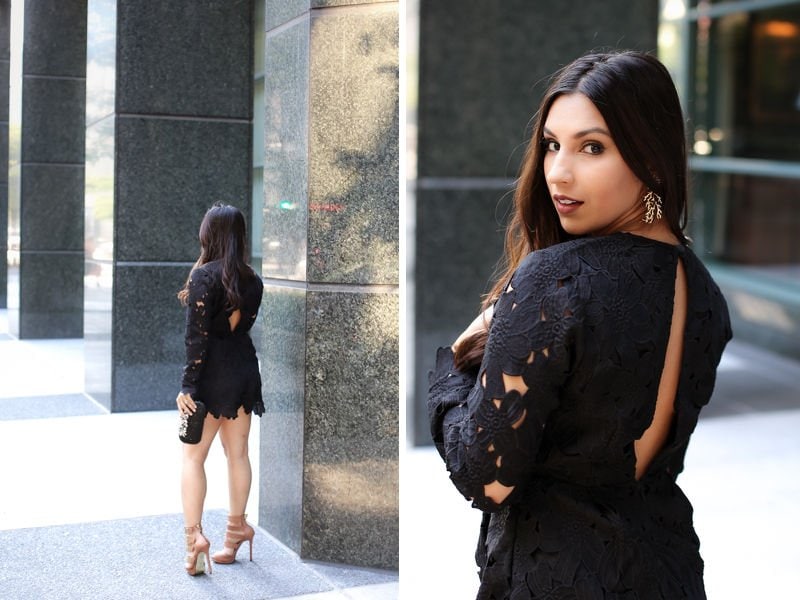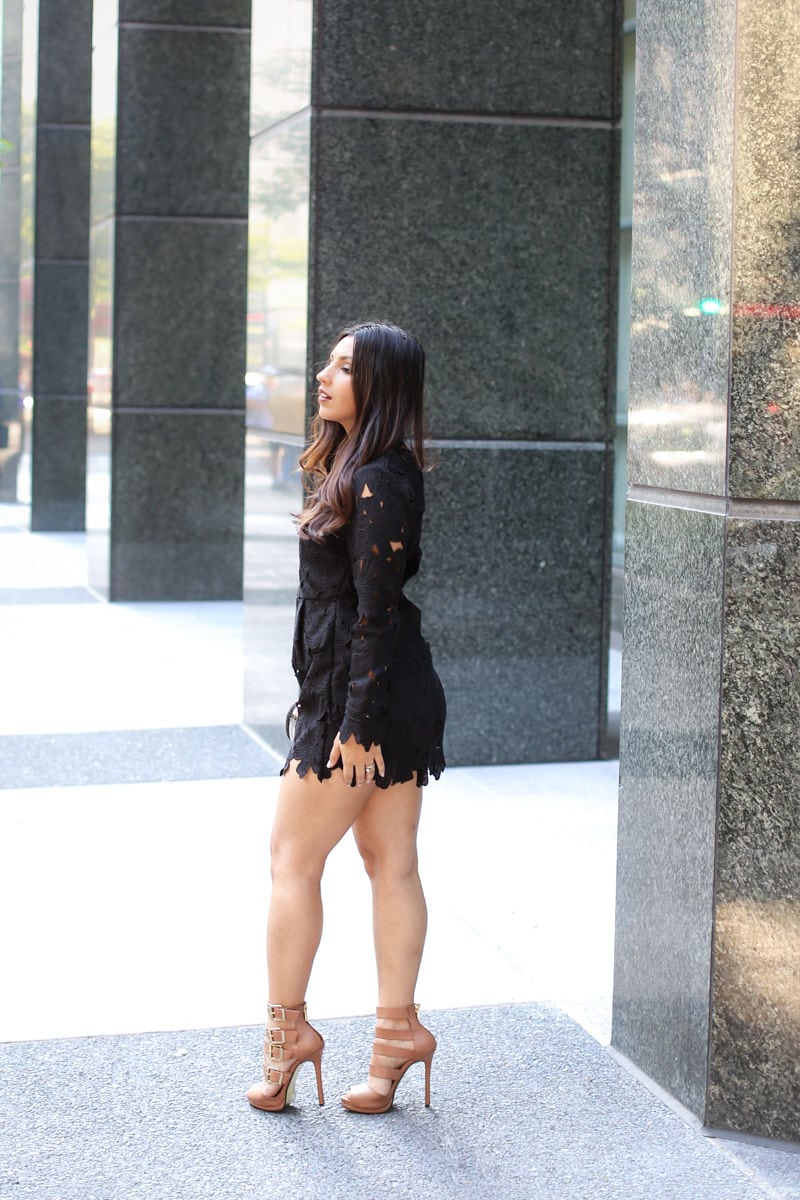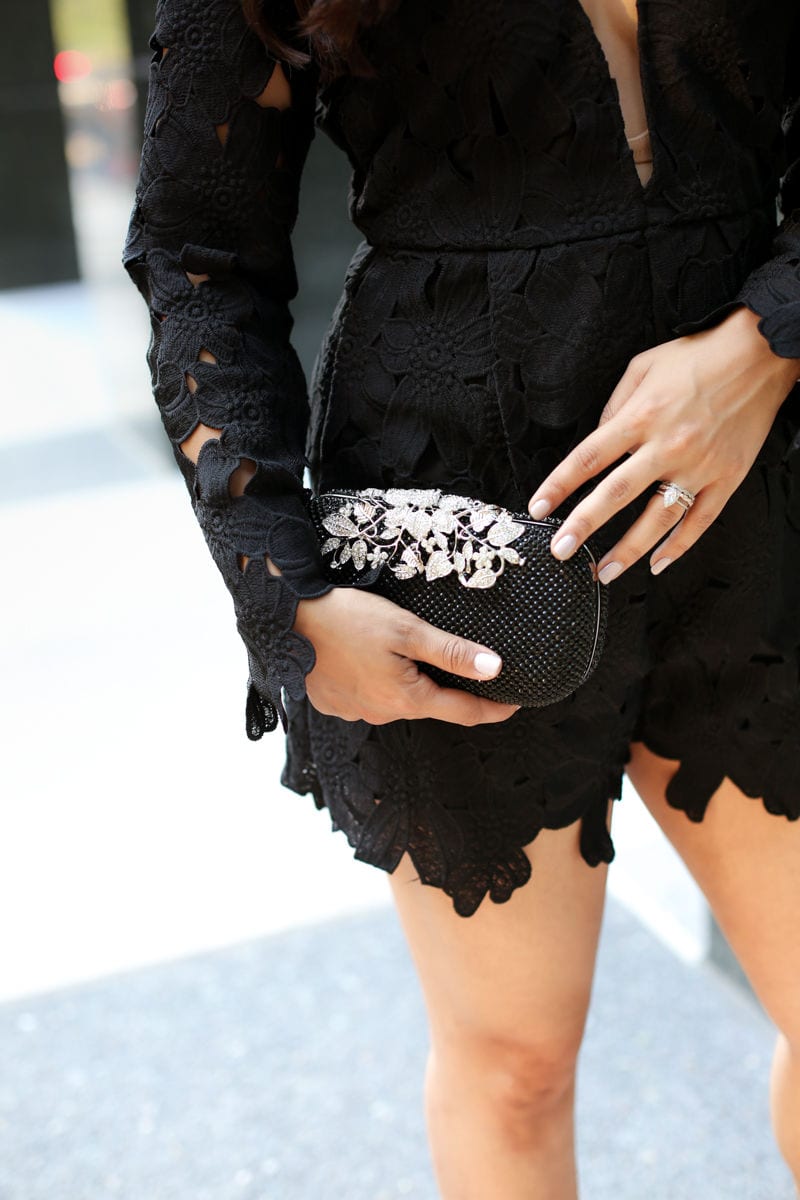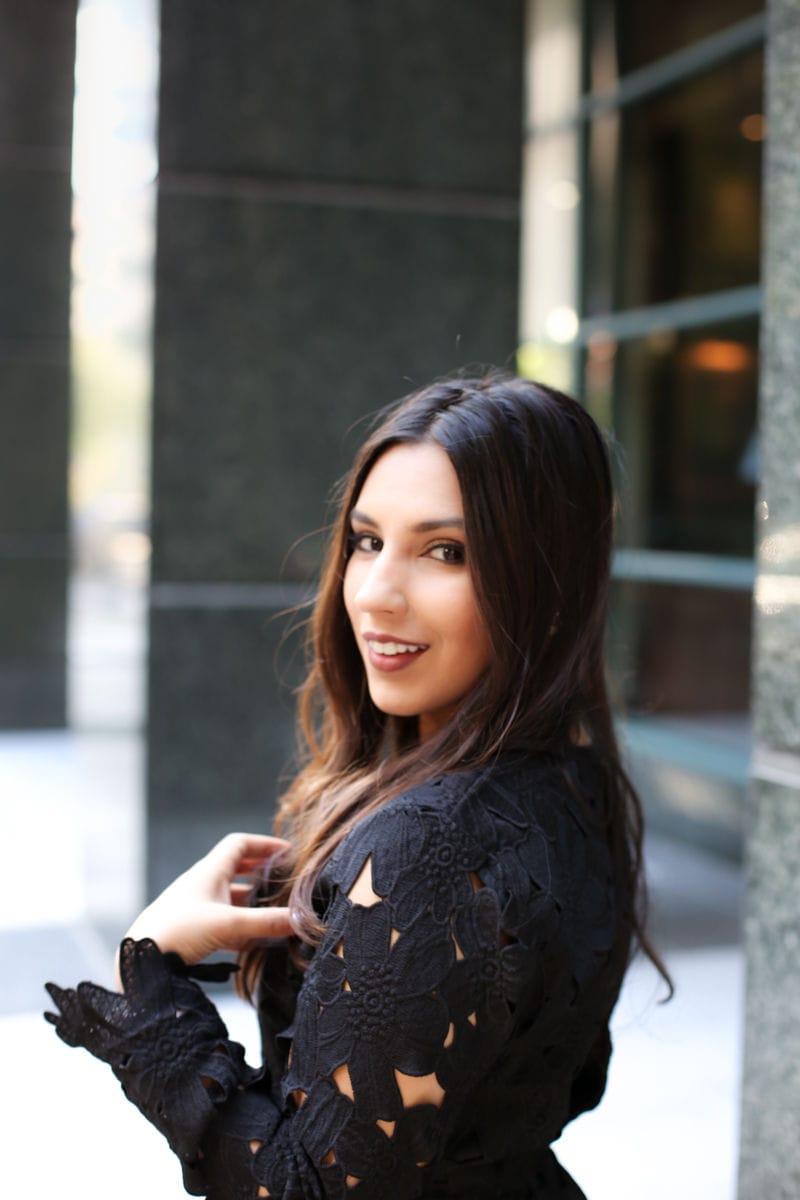 BLACK LACE ROMPER FROM ASOS (ON SALE FOR $29!) | LARK HEELS BY CHINESE LAUNDRY | KENDRA SCOTT EARRINGS | BLACK CLUTCH (SIMILAR)
I wore this black lace romper to for the welcome party of The Blog Societies conference last week. It was such a blast to be in Chicago (again, I was the week prior for a friend's wedding) and I went to so many cool places. I can't wait to put together a travel guide for you, in case you are thinking of a nearby getaway, girl's weekend, or even bachelorette party.
I went on the record on Instagram saying that rompers are just not my thing. The problem is that long sleeves, black, and lace are. I put this on and took it off about 4 times before I actually walked out of the house in it. Even though it was a steal at $29 at the ASOS sale – sometimes it isn't about the price. Confession time: I love "trying" to be healthy (notice how I put trying in quotes) – lol my addiction to bread does not go unnoticed — and I love working out but I am straight up pear shaped and most of the time I love it. A-line skirts – my thing, skater dresses – all about it, and high-waisted jeans – yes, please! Rompers on the other hand? Hard no. They are generally too tight on the bottom, or if I size up – too big on the top. Plus, talk about rompers riding up! Point is, that I stay away from rompers as a rule – but this one is breaking all of them.
I do have to mention that I am generally a Petite, Size 2 and I chose to size up to a Petite, Size 4. The romper is a little roomy, but I like it like that.
Have you ever tried to wear something that was on your "never" list? How did it go?
SHOP THE POST