It wasn't until my late twenties that I discovered the magic of Miami. Living in Atlanta, quick getaways were always to Florida, but never outside of driving distance. After years of heading to Panama City, Jacksonville, Destin, and Orlando, I finally saw a world outside of the northern Florida and boy was different.
Related: Maui Hawaii Travel Guide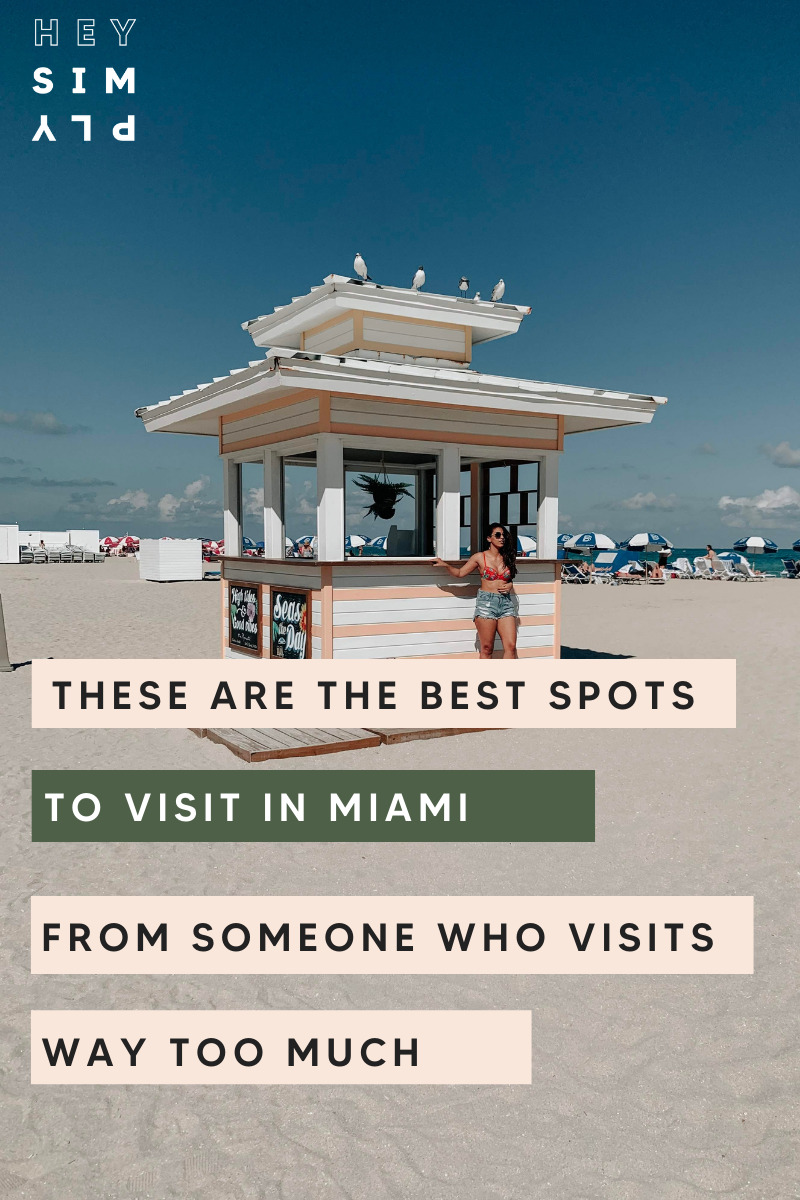 Aside from beaches and resorts, what makes Miami truly different is that you feel transported outside of the US. In a quick 90 minute flight, you're surrounded by the best international cuisines, white sand beaches, luxury resorts, and a cultural haven with diverse population.
Just like any vacation, you can make Miami happen on any budget. You can backpack through Europe or you can stay at chalets and castles, dining only on the finest wine and cheese.
Since Sahir and I are both entrepreneurs, we don't really get vacations – we have to take them. So we tend to stay at nicer resorts with better amenities and treat ourselves to fine dining. This is what we save our points for!
Here are my favorite things Miami
Mornings in Miami Beach
A walk or jog down the Miami Board Walk. Despite some construction, it runs almost edge and edge from mid-beach to Deep South beach.
Attend a beachside yoga or pilates class courtesy of your resort
Late Mornings in Miami Beach
Rosetta's Bakery – Pick up a croissant or fruit tarte to enjoy while you're walking back to the hotel
Puerto Sagua – Best Cafe con Leche on Miami Beach
Afternoons in Miami Beach
This is my favorite time to grab an umbrella and spend some time on the beachreading a book or doing water activities.
If you're at a nice resort, this is the best time for a dip in the pool.
If you and your friends are up for it, renting a boat is a great way to spend the afternoon.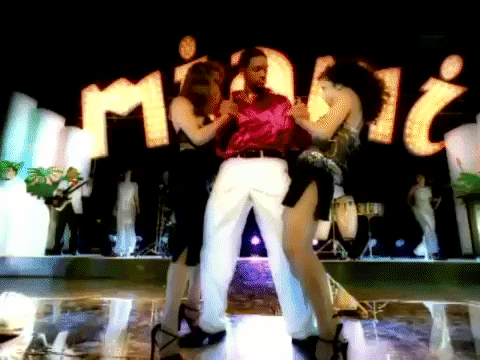 Lunch on Miami Beach
Resort fare is usually my favorite thing for this time. I'm generally dressed for the beach, so depending on where you are on the strip you can order from your resort or grab some tacos nearby. 
Late Afternoon on Miami Beach
When the sun starts to go behind the buildings, its it best time for a dip in the hot tub before heading back to your hotel for a shower and nap. 
Evenings on Miami Beach
Miami nightlight starts late – and I mean late. Dinners are usually best around 9:30 PM so that you run into when the restaurants turn lounge-y around 11:30
If you're into going out, you shouldn't plan to show up to a bar or club until 12:30 at the earliest, even then you might be the first ones there.
Related: 7 Instagram-Worthy Atlanta Spots That You Don't Wanna Miss
Favorite Places to Stay in Miami Beach
The One Hotel – Best Overall, Most expensive
Fontainebleau – Best Resort
The Lowes – Best Location
Favorite Fine Dining Restaurants in Miami
The Swan
Zuma
Baoli
Byblos
Komodo
The Setai
Favorite Casual Dining Spots
Orange Blossom – Brunch
Cecconi's – Pizza
Watr at One Rooftop
The Social Club
Related: Chicago Travel Guide
Favorite Nightlife 
Story
LIV
Dirty Rabbit (Bar)
Wynwood District Bars
Favorite Things to do in Miami
Spa day at Lapis or the Faena Spa
Rent a boat on Biscayne Bay
Wynwood Walls
Design District
Little Havana
Bike Riding up and down Miami Beach Boardwalk
Final Thoughts on Travel Guide to Miami
I hope this post helps you plan an epic vacation to Miami. I've been 5 times in the last 8 months, and honestly, will probably go at least once more this year. It's such a quick and affordable getaway from Atlanta and whether you like relaxing, beautiful beaches, or exquisite cuisine – there's something for everyone in Miami.