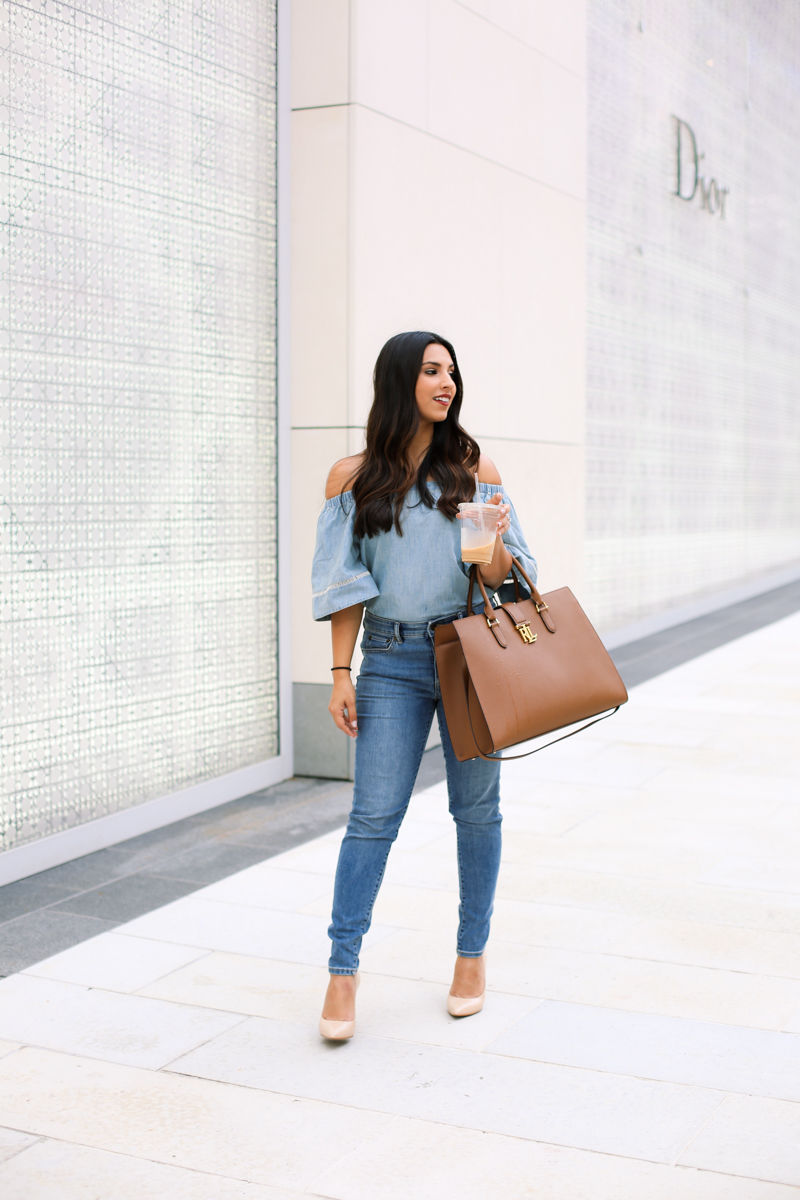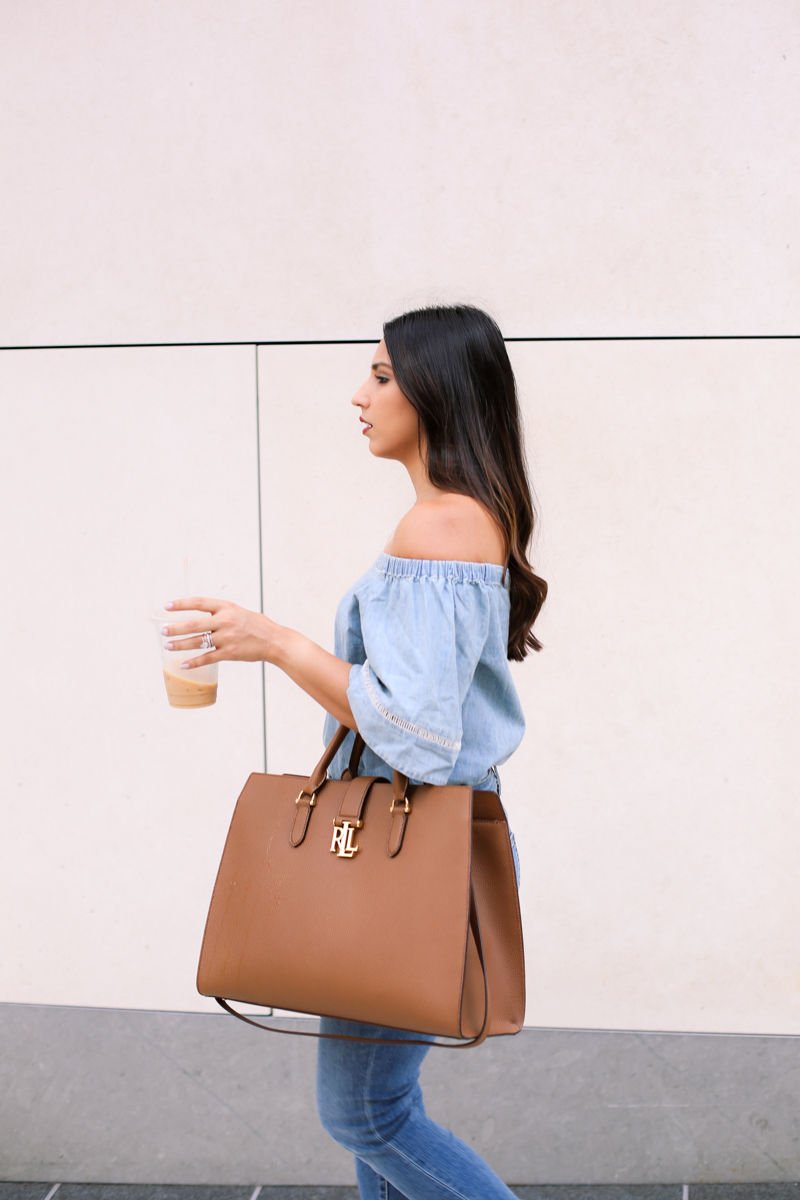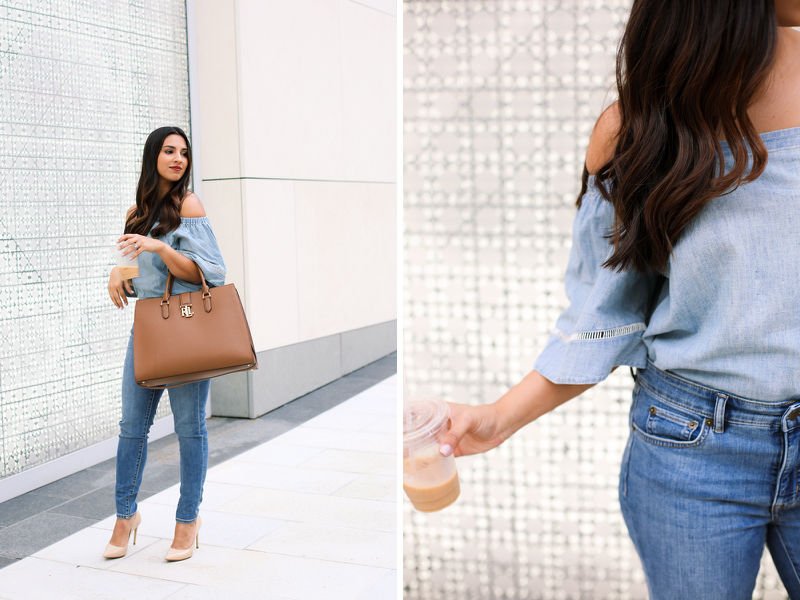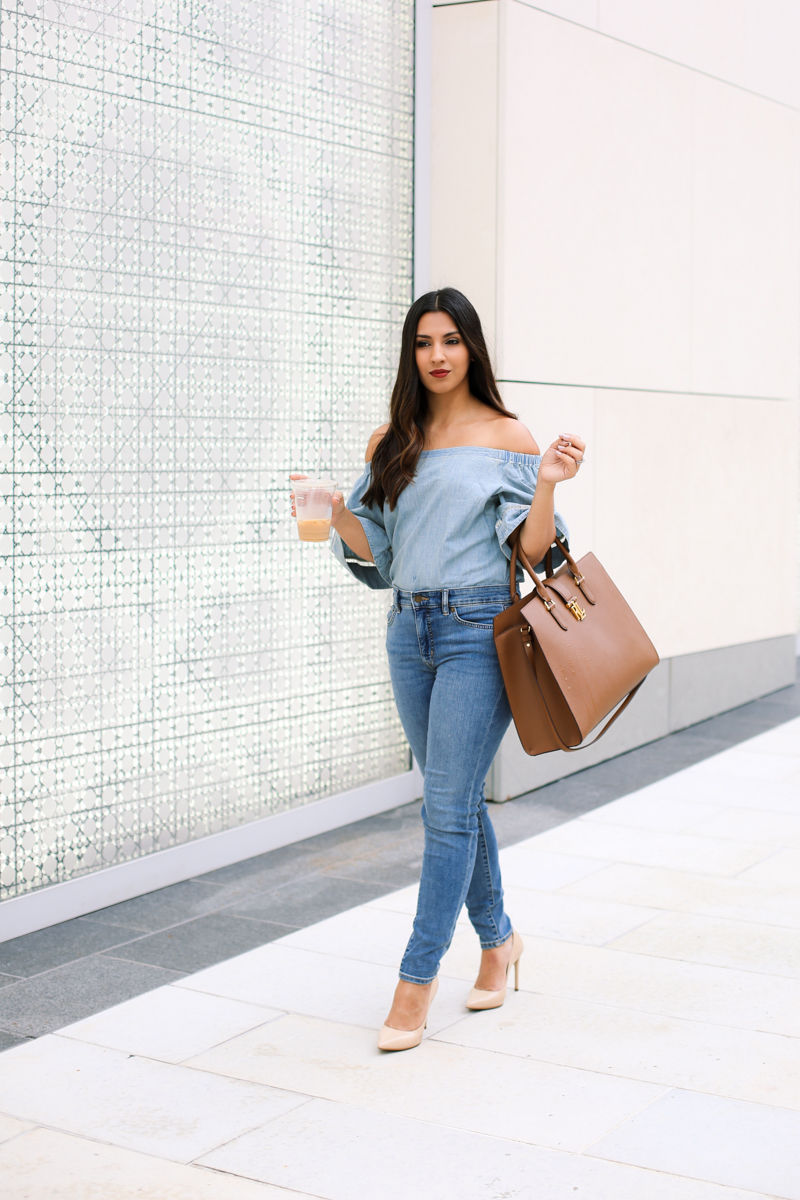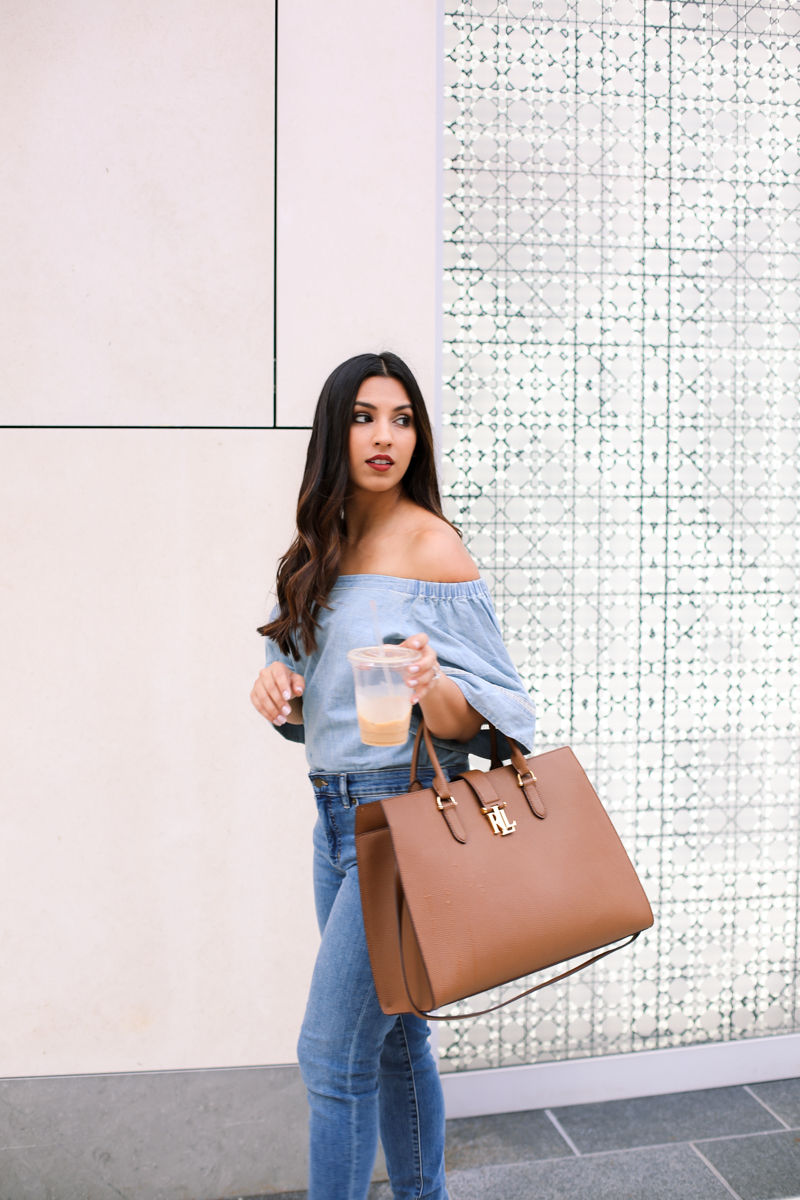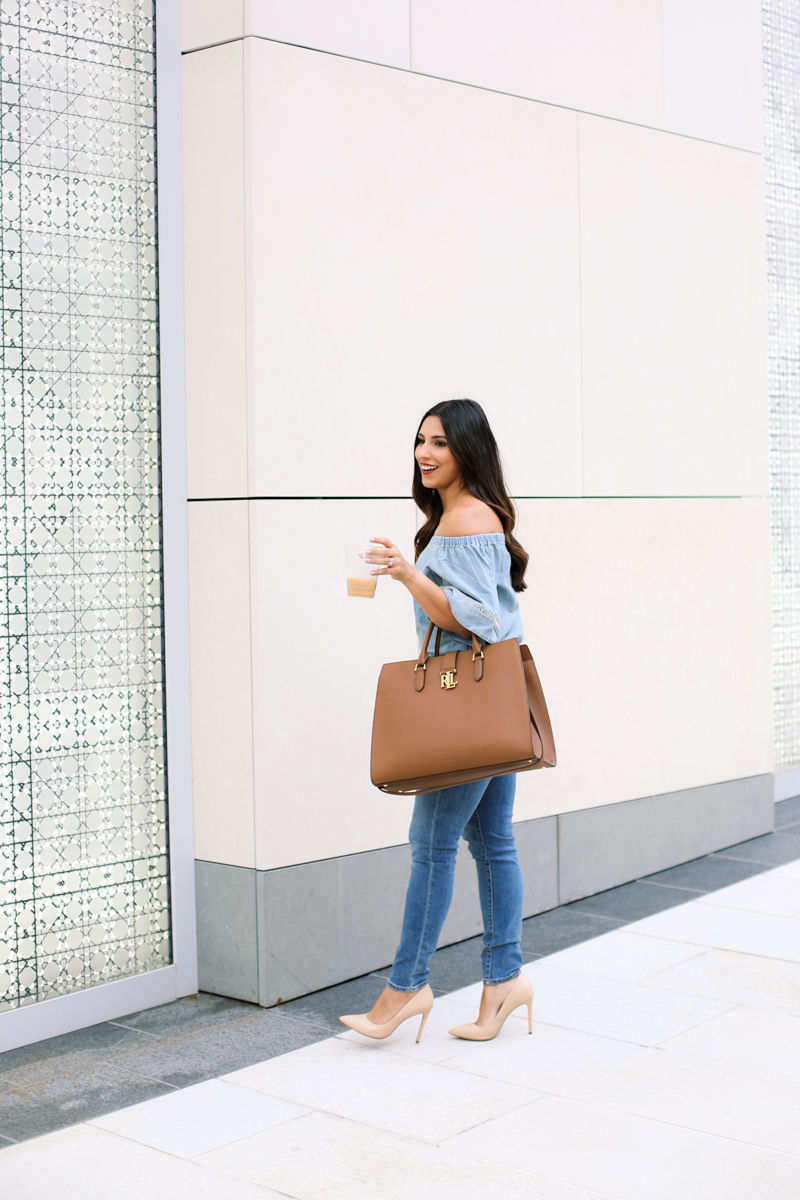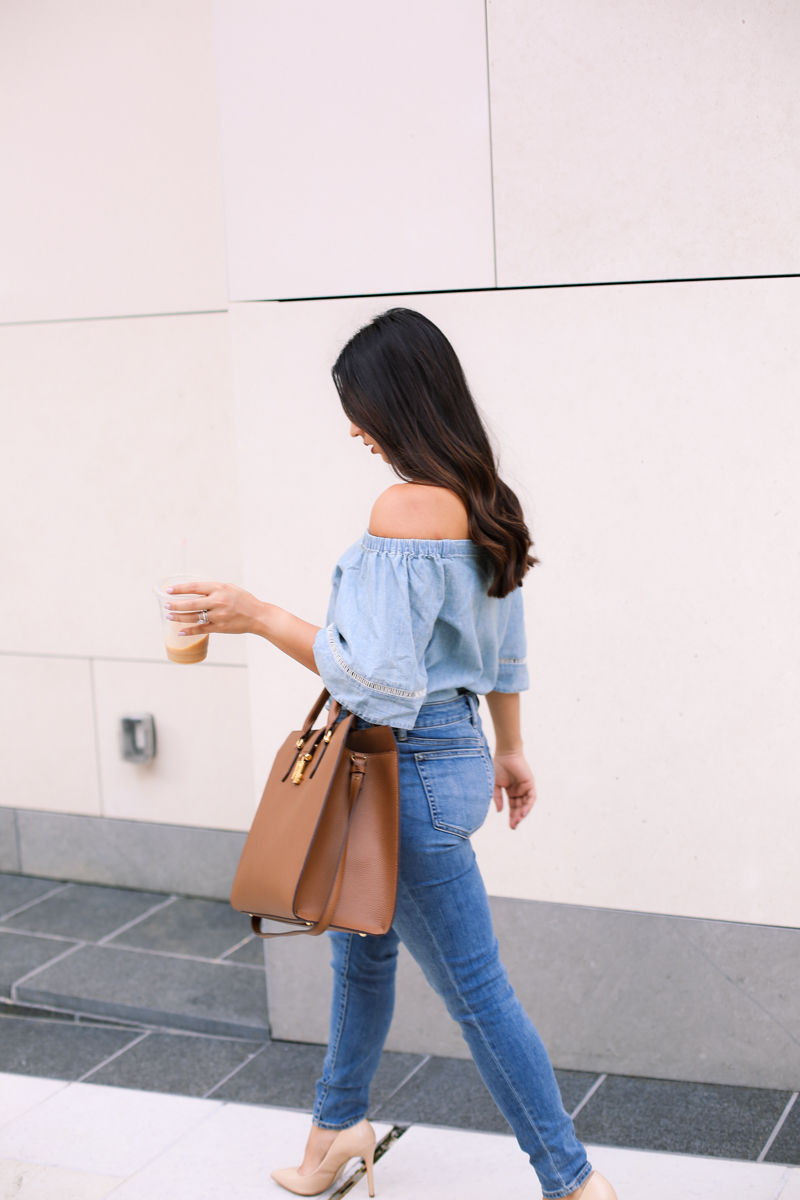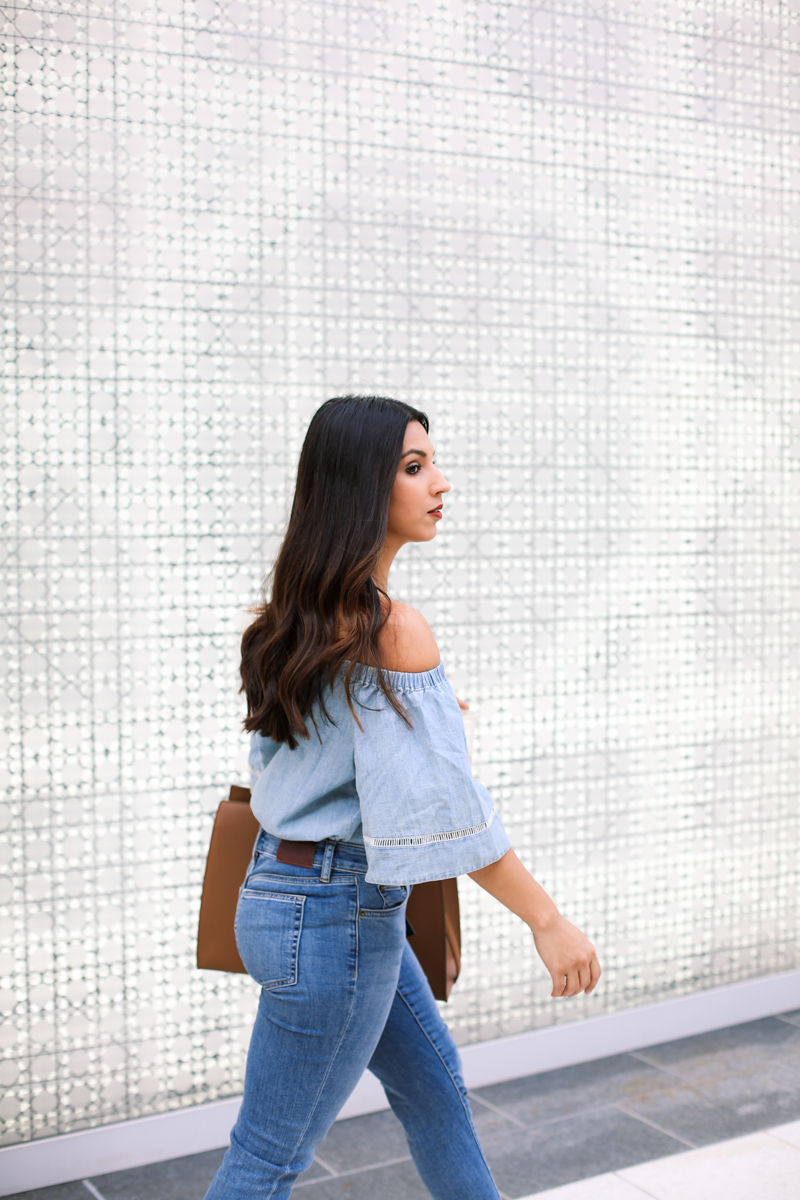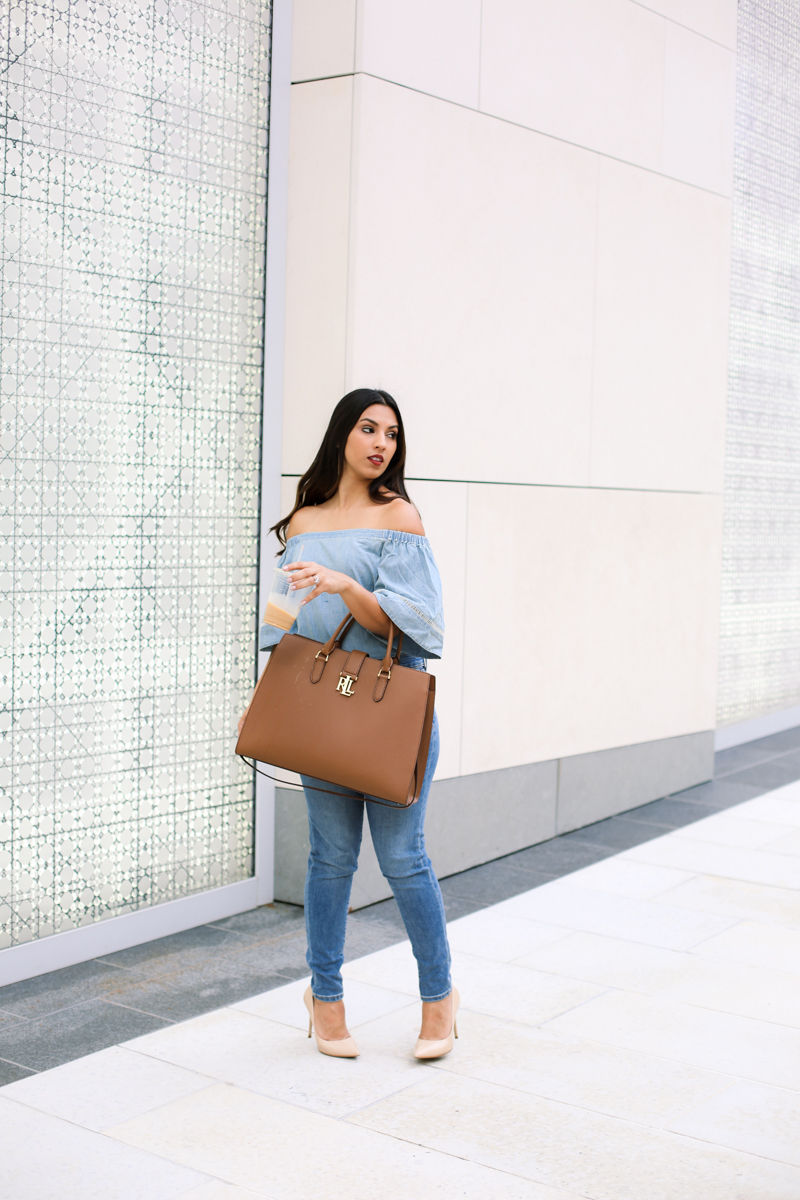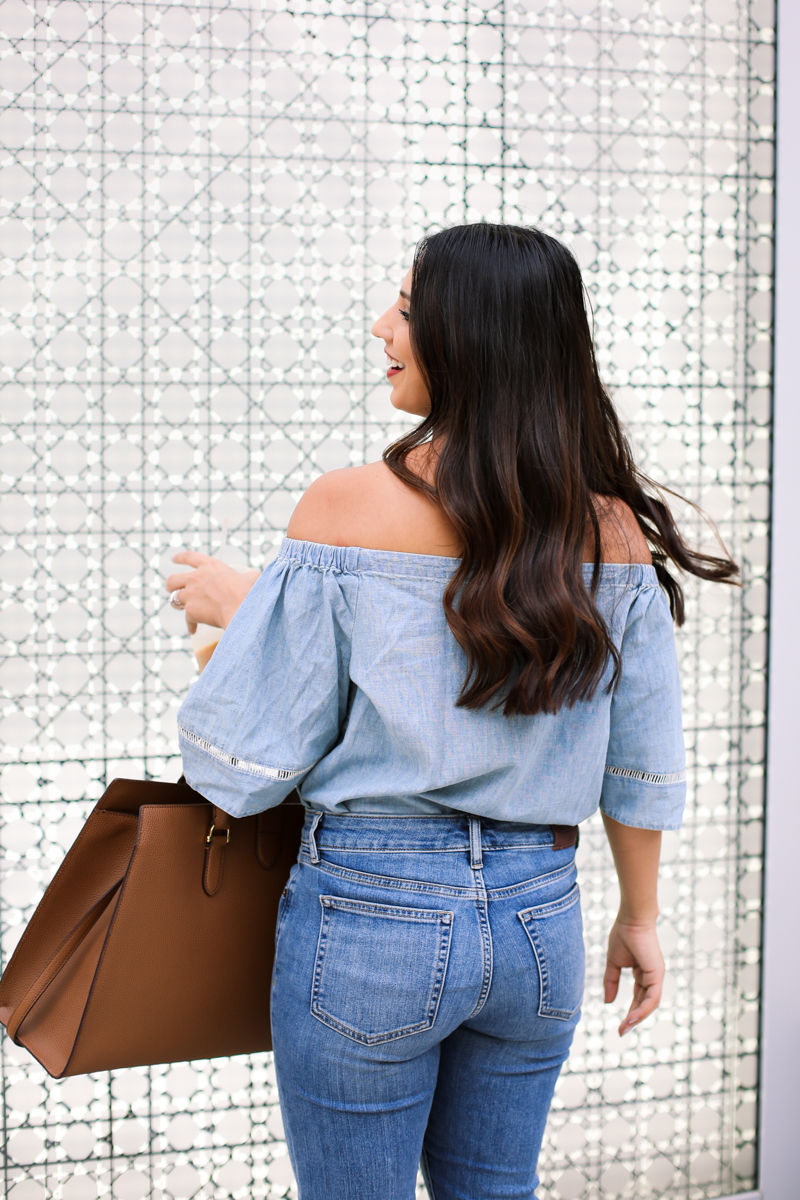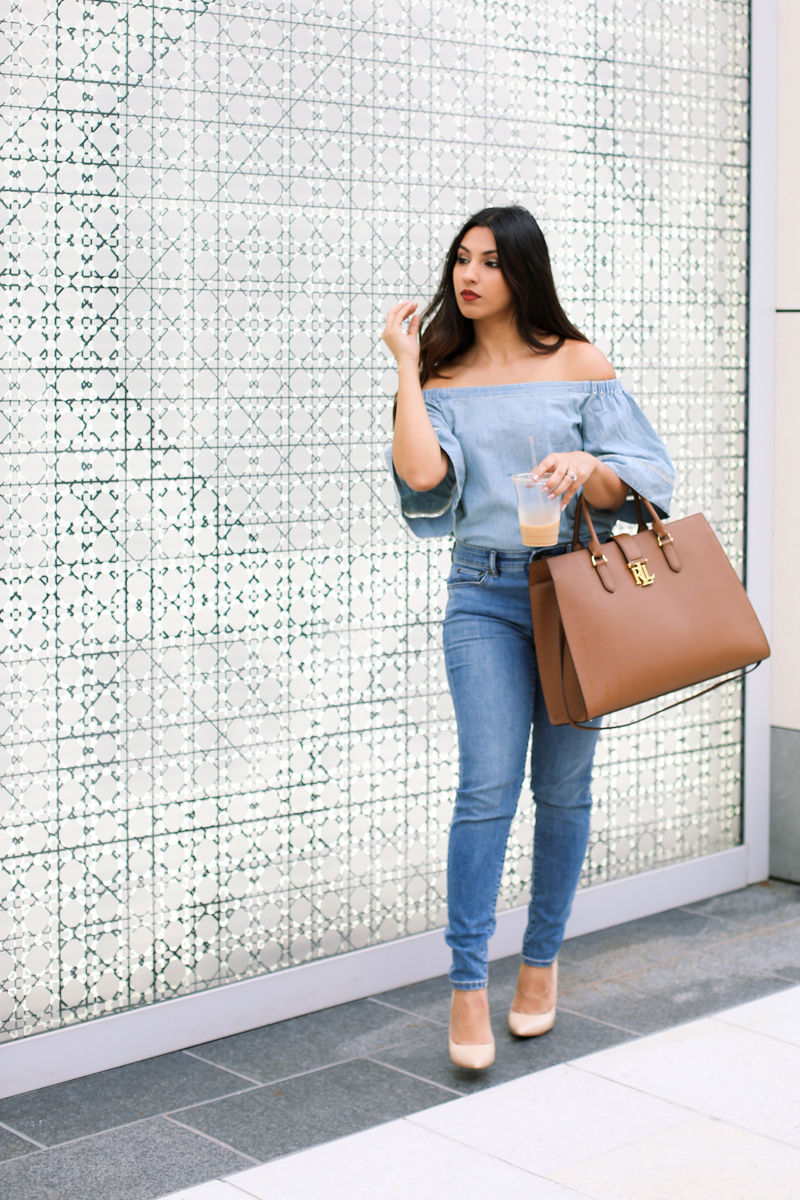 JEANS | TOP | HEELS | BAG | LIPSTICK
After finally getting around to cleaning out my closet (a little), I realized that I have a lot of jeans. Worst of all, I feel like I have none – and what's even worse than that? My husband was right. urgh. I do have 4 pairs of the same jean and yes I do keep buying more! Medium wash with big holes at the knees and smaller ones up and down the leg.
Working in a casual work environment means that ripped jeans are okay for daily wear, although I do often wear them with a nice blouse and heels. Since I wear leggings almost religiously on the weekends, these jeans seemed out of place for me. When Lauren Ralph Lauren sent me these jeans, I wasn't even sure what to do with them! I've been wearing jeans with holes for almost a year – and these seemed so.. so.. proper.
I bit the bullet and tried on their ankle length jean (read: perfect length for petite girls) and they were amazing. I loved the shape that they gave me and the mid rise had me feeling comfortable all day. Feeling so inspired, I actually ordered a different pair of jeans today – white ones! I know what you are thinking, it's almost Labor Day and to that I say, I'm wearing denim on denim – think I care about age old "fashion rules?"
And yes, they do have holes in them – but… baby steps.
SHOP THE POST