Less than two hours from Atlanta and right up across that state line of Georgia is the beautiful little city of Chattanooga. It's surrounded by water and mountains and has some of the most scenic views in the south. After spending a weekend in Tennessee, I was infatuated by the small-town charm. While Atlanta may be bustling, it's also busy with traffic. Everything in Chattanooga was a walkable distance and it's an easy walk too! The city is accommodating to pedestrians, streets are lined with talented street performers, and who can get enough of those southern manners. While you roam the city on your next trip to Chattanooga, make sure you stop by these famous Instagram spots.
Related: The Unexpected Romantic Getaway You Need To Take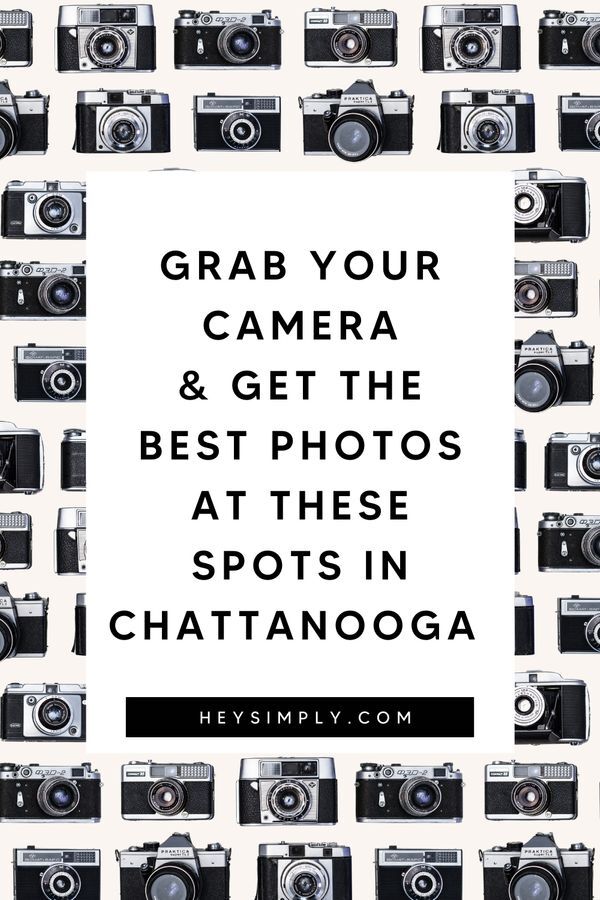 WILDFLOWER TEA & APOTHECARY
Did you ever meet a camel velvet couch you didn't like? Nope? Well, neither has every other girl south of the Mason-Dixon line. Embrace your basic and check out the rustic ambiance and exposed brick walls at Wildflower Tea & Apothecary. While you are there check out their Rose tea & vegan donuts – yup. It's a thing.
BLUFF VIEW ARTS DISTRICT
View this post on Instagram
The Bluff View Arts district is so beautiful that they literally have signs placed that say no photography without permission. Luckily, I think that's just for professional photographs – so you can 'gram to your heart's desire. Enjoy the riverside views and beautiful buildings like the historic Bluff View Inn.
Related: 9 Things To Avoid On Your Next Visit To San Francisco
MILK & HONEY
What's better the black and white tiled backdrop or the gelato? You choose what you gram. Either way Milk & Honey is something you should write home about. You can find the shop tucked away in the middle of a shopping center and can't miss the bright yellow stools outside.
WALNUT STREET PEDESTRIAN BRIDGE
This is probably my favorite spot in Chattanooga. I love that the city built a stunning blue pedestrian bridge full of thousands of people biking, walking and running across the water. On any given day you will see people taking family photos, ballerina's taking pictures and, of course, everyone who is #doingitforthegram. It can be hard to get a picture without people, but not impossible!
LOVER'S LEAP
View this post on Instagram
This may be a little outside of Chattanooga per say but certainly worth the drive. If you are into hiking and beautiful views it doesn't get much better in the south than Lover's Leap at Lookout Mountain. Cherokee legend has it that two young lovers, a boy named Sautee and a girl named Nacoochee, were from two feuding tribes. According to the legend, Sautee was captured and thrown from the top of Lover's Leap. Nacoochee, distraught from the loss, jumped to her own death. Sound familiar Shakespeare?
Related: 5 Travel Tips Jetsetters Swear By
THE DWELL HOTEL
This artsy modern hotel is known for its swanky decor and retro furniture. You can live out your epic Mean Girl dreams and channel your best Gretchen Weiners while sipping a drink on the beautiful pink couch from the cocktail bar, Matilda Midnight.
Chattanooga is a beautiful city and such a short drive from Atlanta. With rivers and mountains, nightlife and historic sights there literally is something for everyone in this charming town. Just be sure to have your camera ready when you visit these beautiful sights – Instagram husband not included.