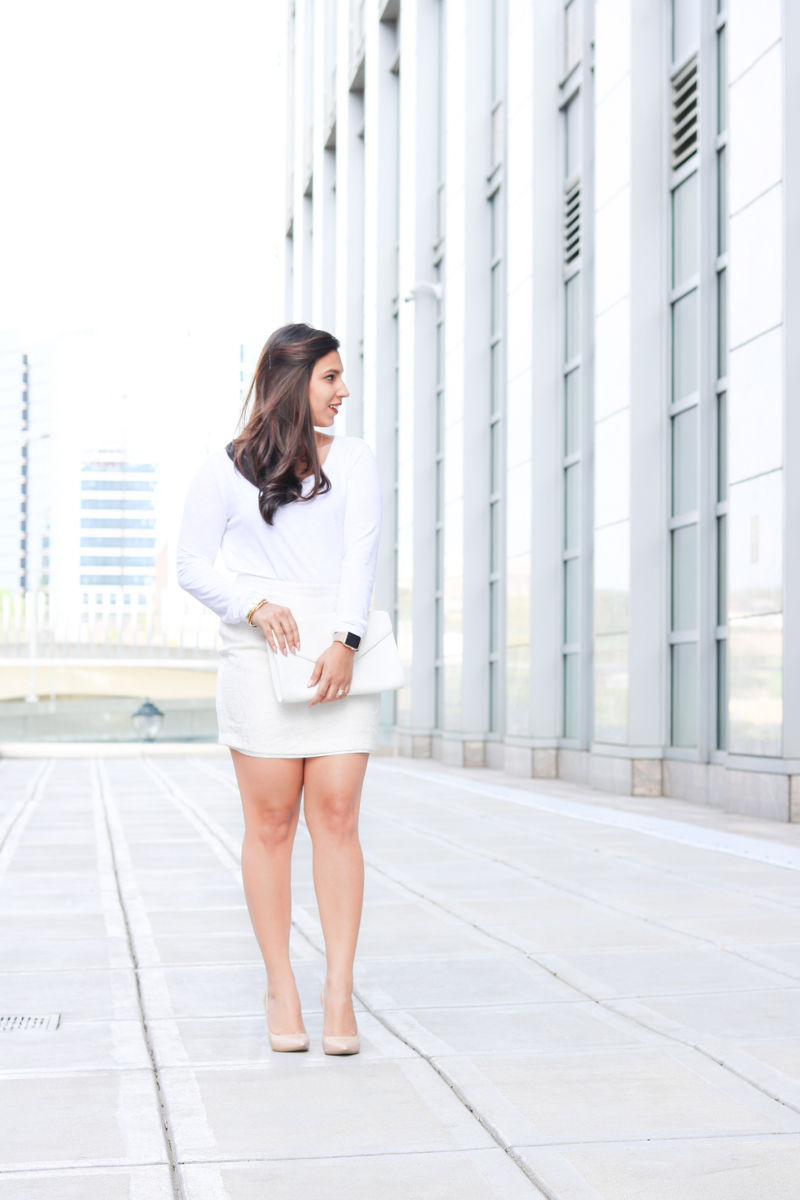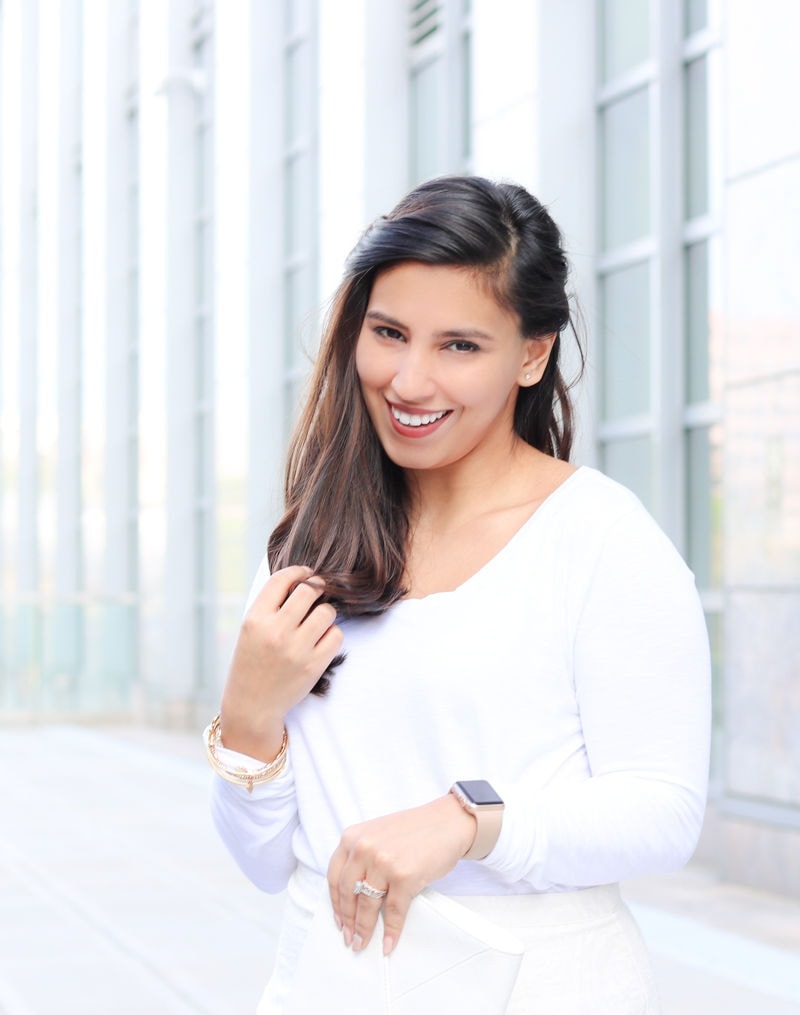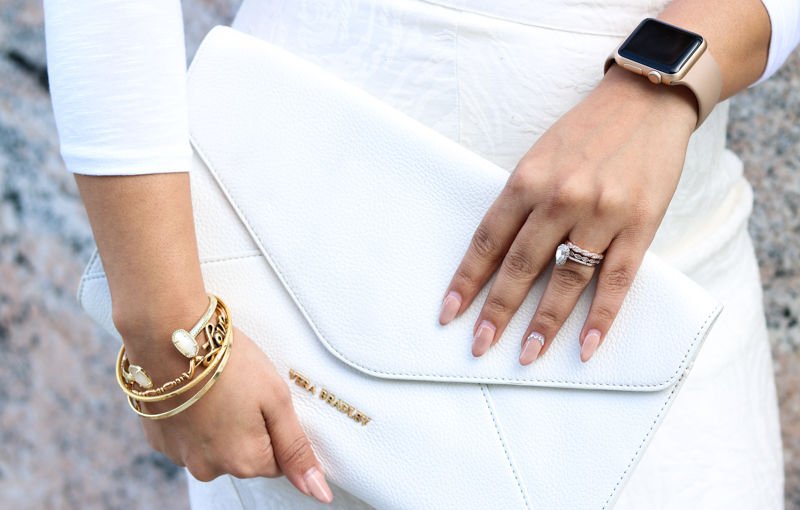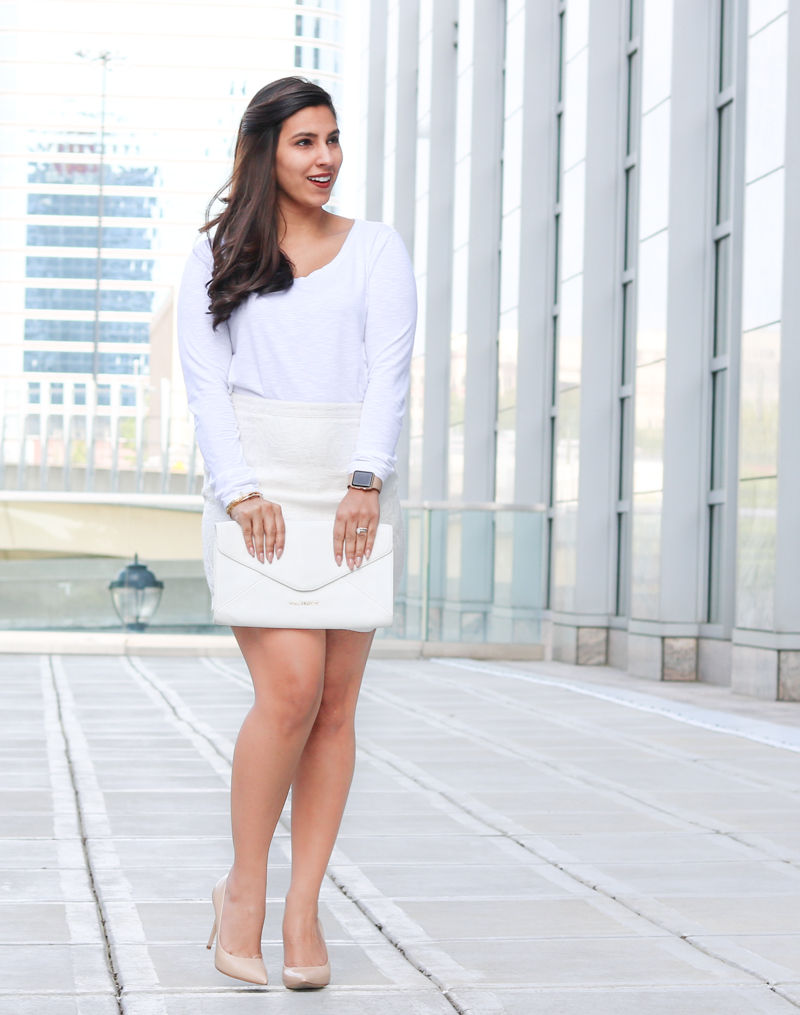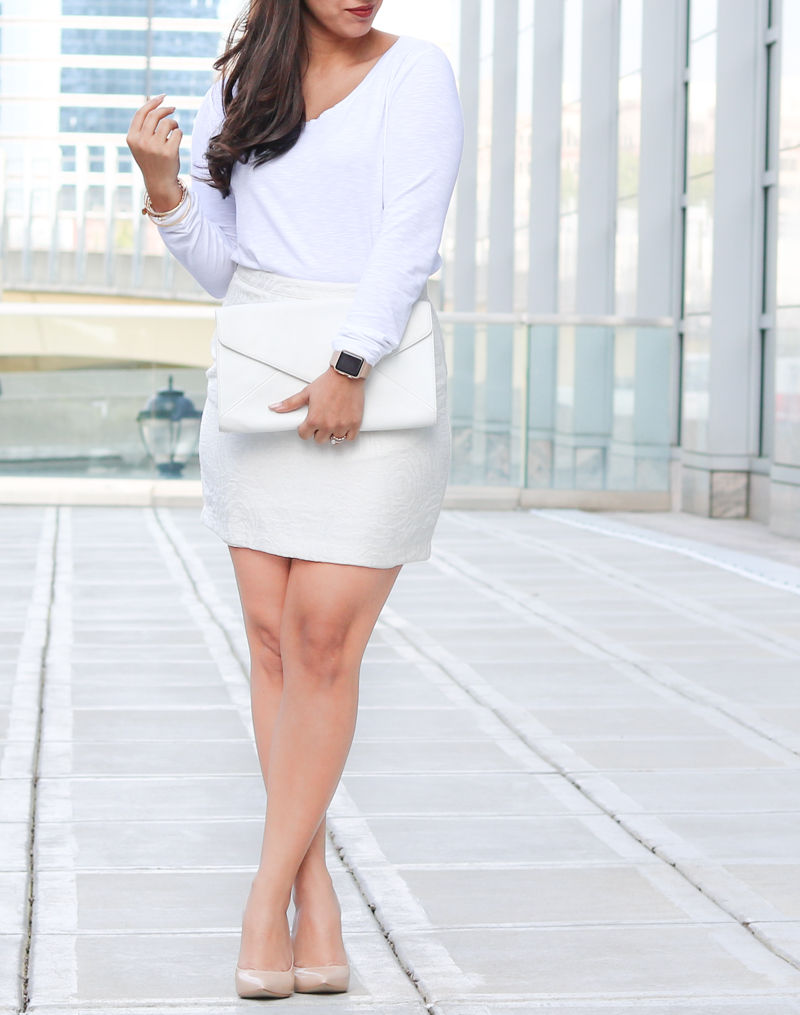 WHITE TOP (SIMILAR)  |  WHITE LINEN SKIRT, SOLD OUT (SIMILAR)  |  NUDE PUMPS  |  KENDRA SCOTT BANGLE  |  APPLE WATCH SPORT IN WALNUT + ROSE GOLD  |  LIP COLOR 'CHILI'  |
Ever since I lost my Fitbit (yes, I know- this is after I lost my Fuelband last year) I have been finding more uses for my Apple watch. I already love it for being able to check my messages on the fly, voice diction texting, and the biggest reason – using it to 'ping' my phone when I can't find it. But for the last 3 weeks I have been taking full advantage of the heart rate monitor. You guys know that I am a Classpass superuser, and now I can't get through a class without my watch. Watching my heart rate fluctuate and seeing how many calories I burned in a class is what motivates me the most. It's so crazy to me the difference in calories burned from a one hour dance class, 30 minute run, or 45 minute barre class (spoiler: it's not much). I've talked about how I style my Apple watch before, and with so many new bands out I can't wait to share my new favorites with you soon.
Have you considered getting a smartwatch?
GET THE LOOK