When we got married there was one thing that we cared about most and that was our photos. We worked with the ever talented R.A.G. Artistry and it was the biggest investment we made for our wedding. I strongly believe that when it's all said and done, your memories and photos are all you have left. These beautiful images deserved more than just to be hidden away in some album, so I worked with Framebridge to have a few wedding photos framed for our master bedroom.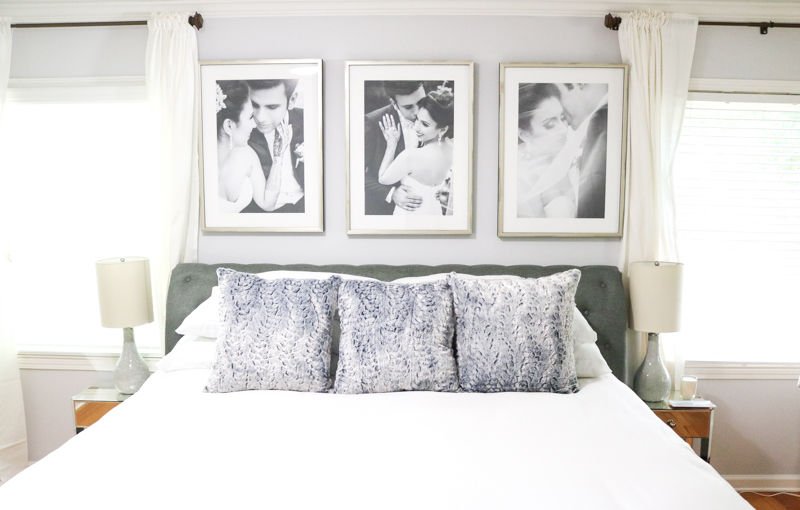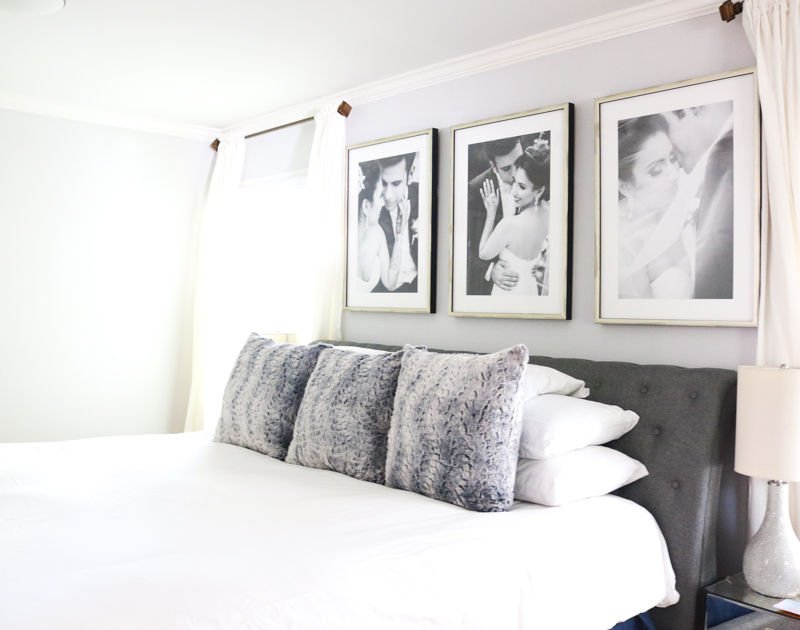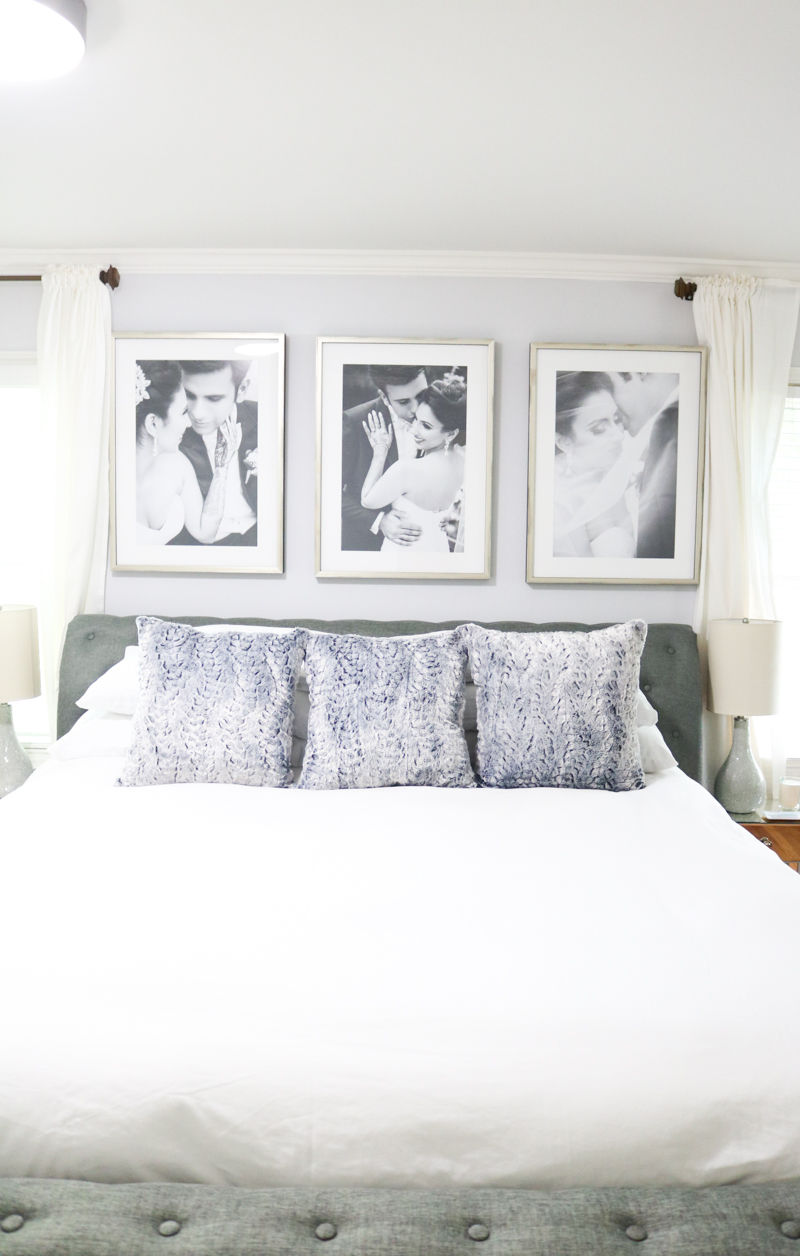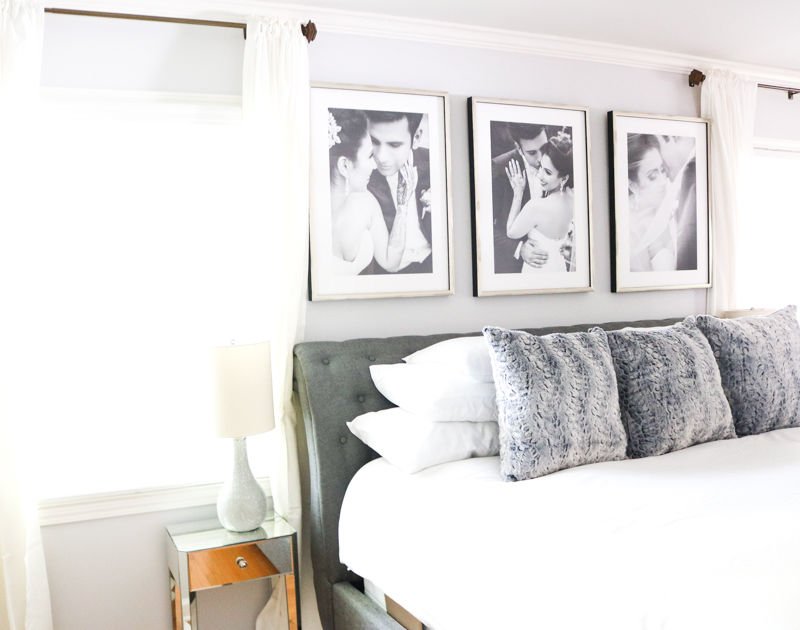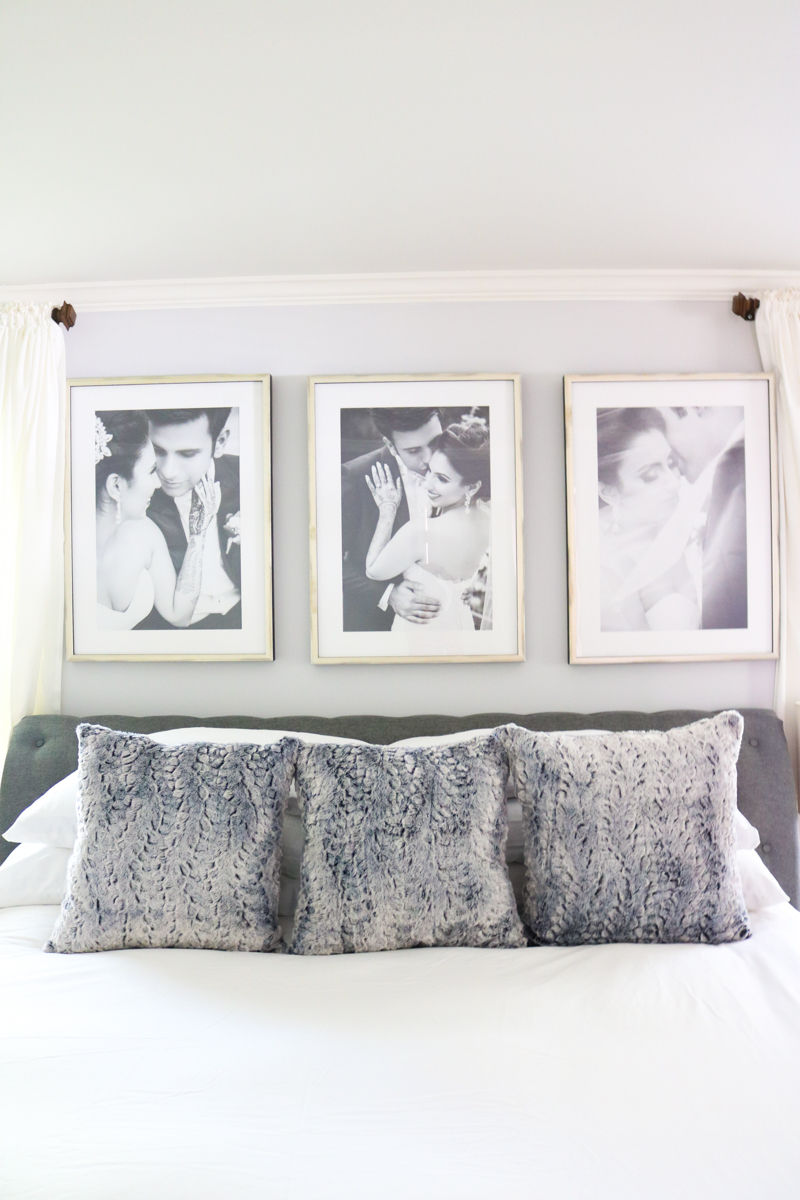 FRAMES c/o FRAMEBRIDGE | SHEET SET | PILLOWS | LAMPS | DUVET COVER | BED | CURTAIN ROD | CURTAINS
The Process
The process was so easy! I heard that Framebridge was a dream to work with and that was so right. I simply uploaded my wedding photos and they told me the largest size that I could print the image at with high resolution. After that I chose the frame and mat and voila. The best part is that Framebridge offers free consultation on frames which I would have loved to use, but I was pretty certain of what I wanted. I think this is a great service and will definately use it in the future. After that I ordered my frames and they showed up at my door perfectly packed with my pictures already installed and sealed. I simply had to hang them.
Related Post: Guide To Buying Art For Your Home
One of my favorite parts of using Framebridge was seeing all of the capabilities they have. I was so impressed that you can even mail in artifacts or originals and have them delivered back to you framed – this is so perfect if you have old family memories. I want to do this with an original photo we have of my grandparent's wedding. Yes, it's in black and white and not by choice!
We chose to keep this room sleek and clean and our photos fit the space perfectly. Hope you enjoyed this sneak peek of our home, can't wait to share more spaces with you soon! If you are interested in getting custom framing, be sure to use the promo code SIMPLYSABRINA15 for 15% off any order at Framebridge.
SHOP THE POST