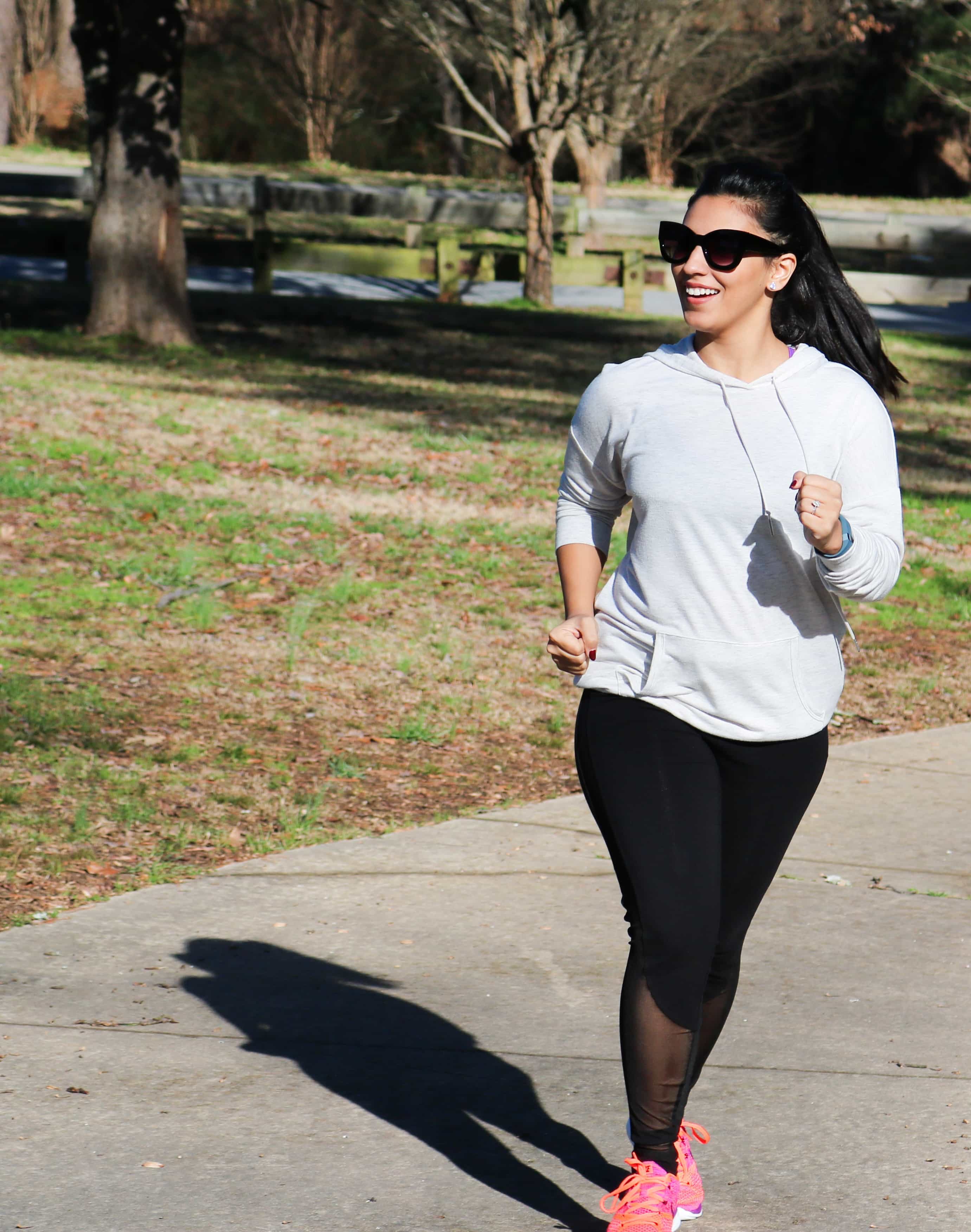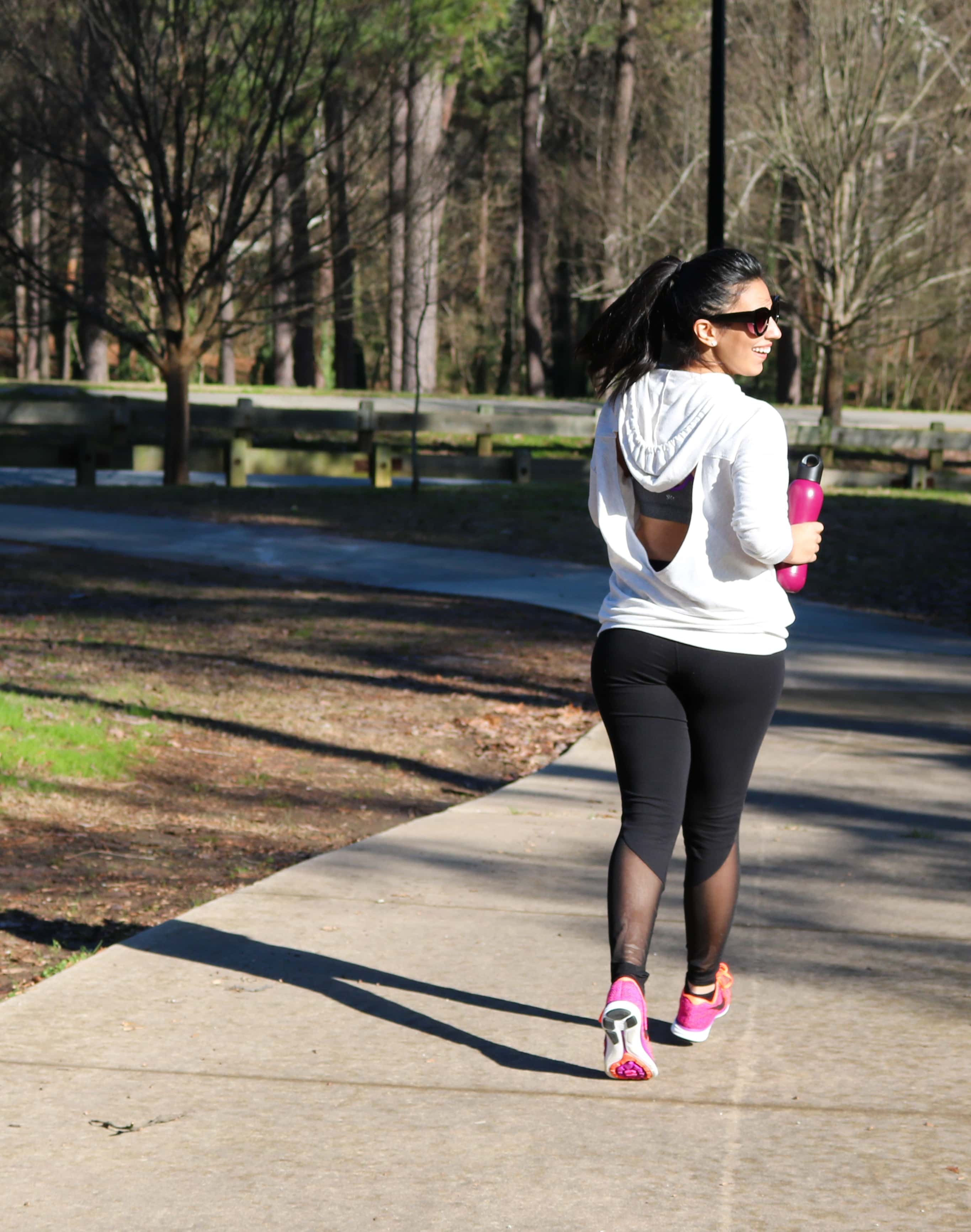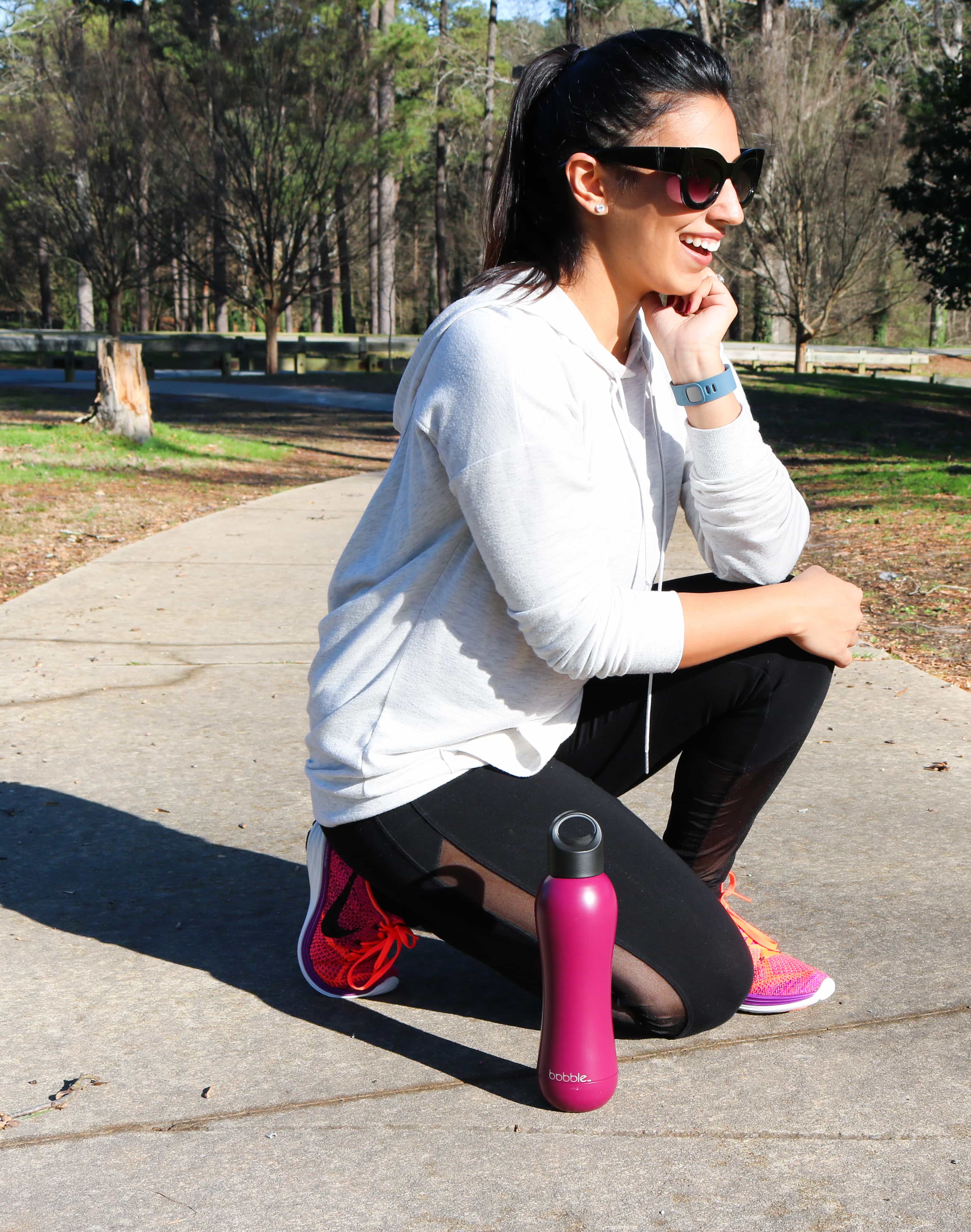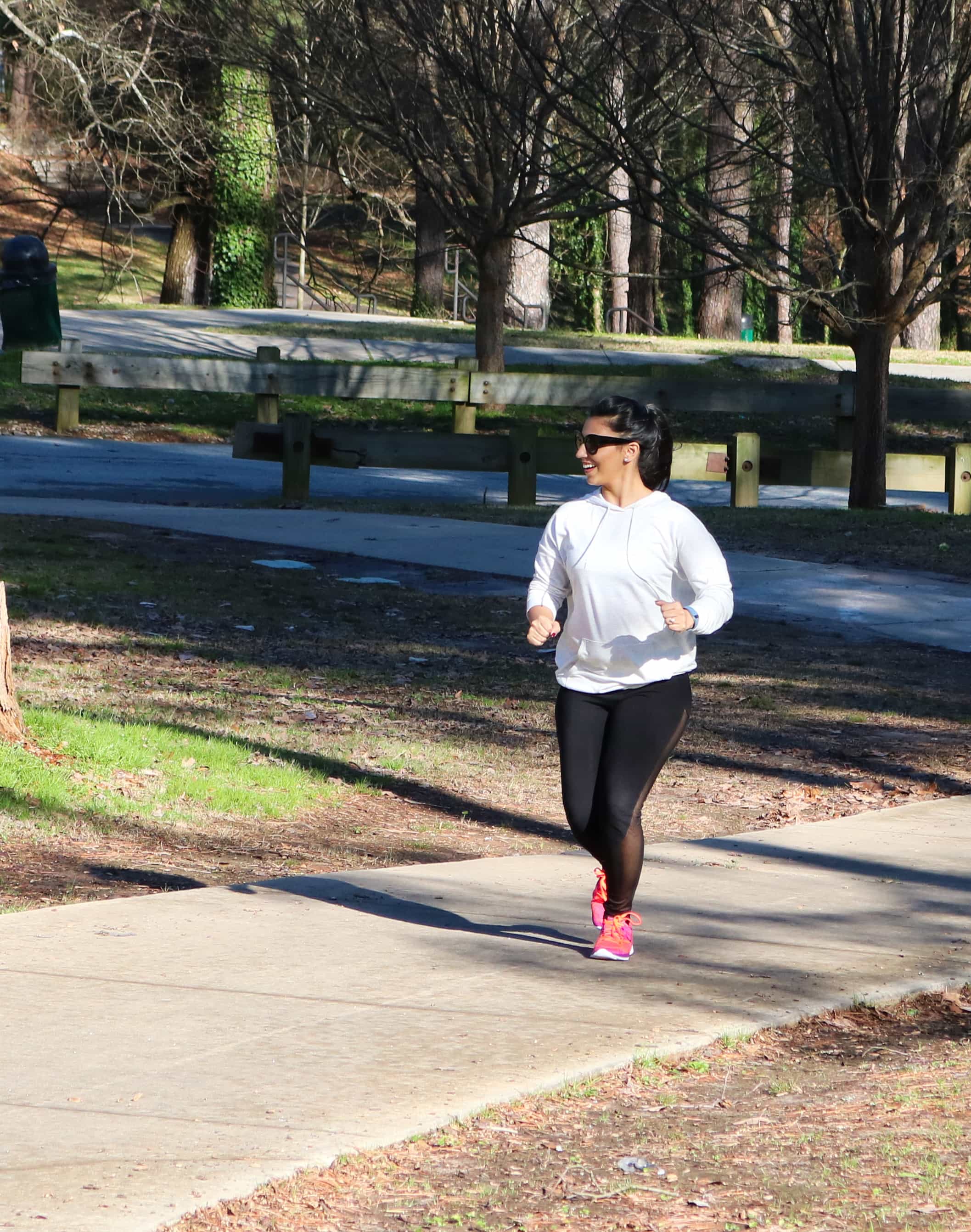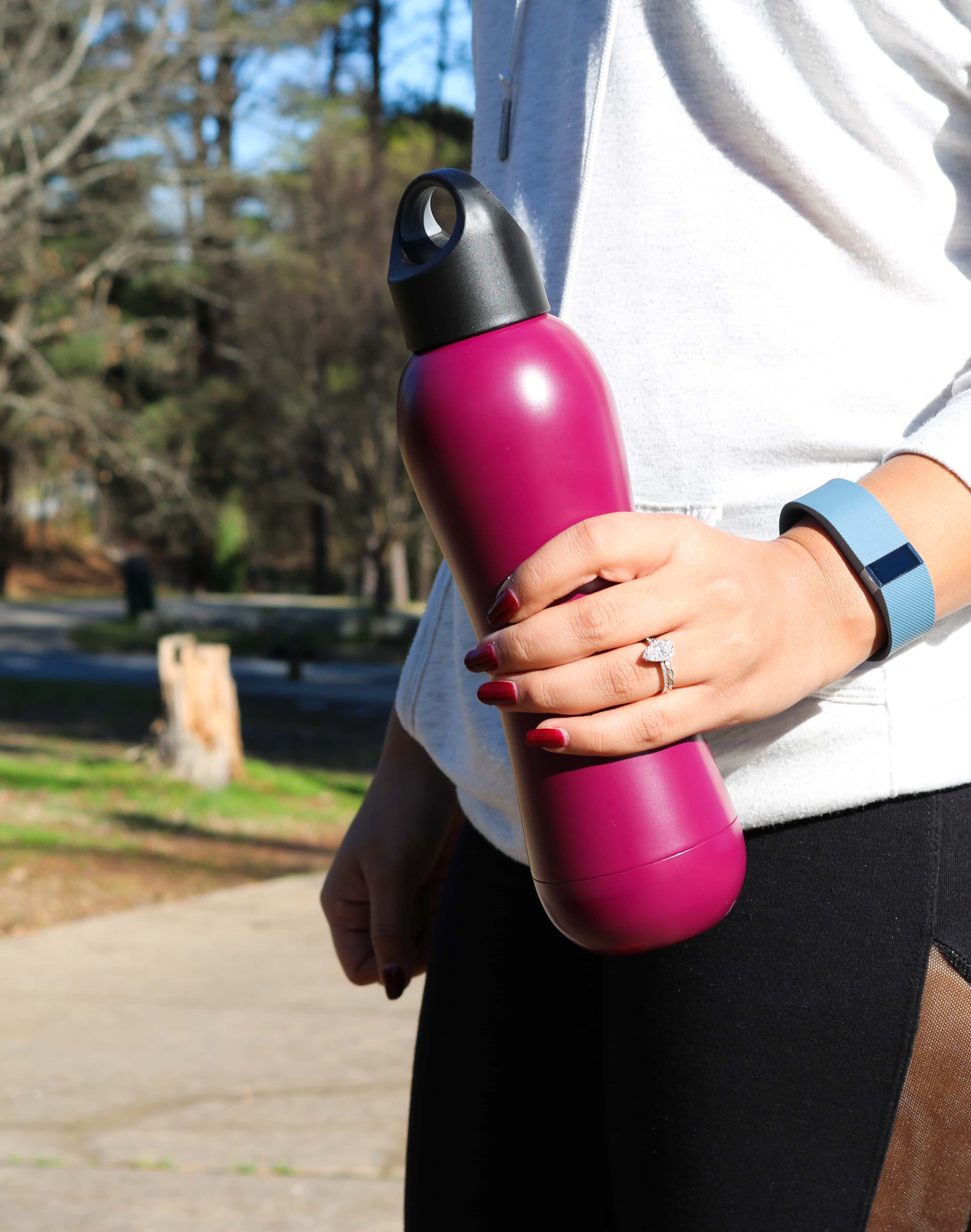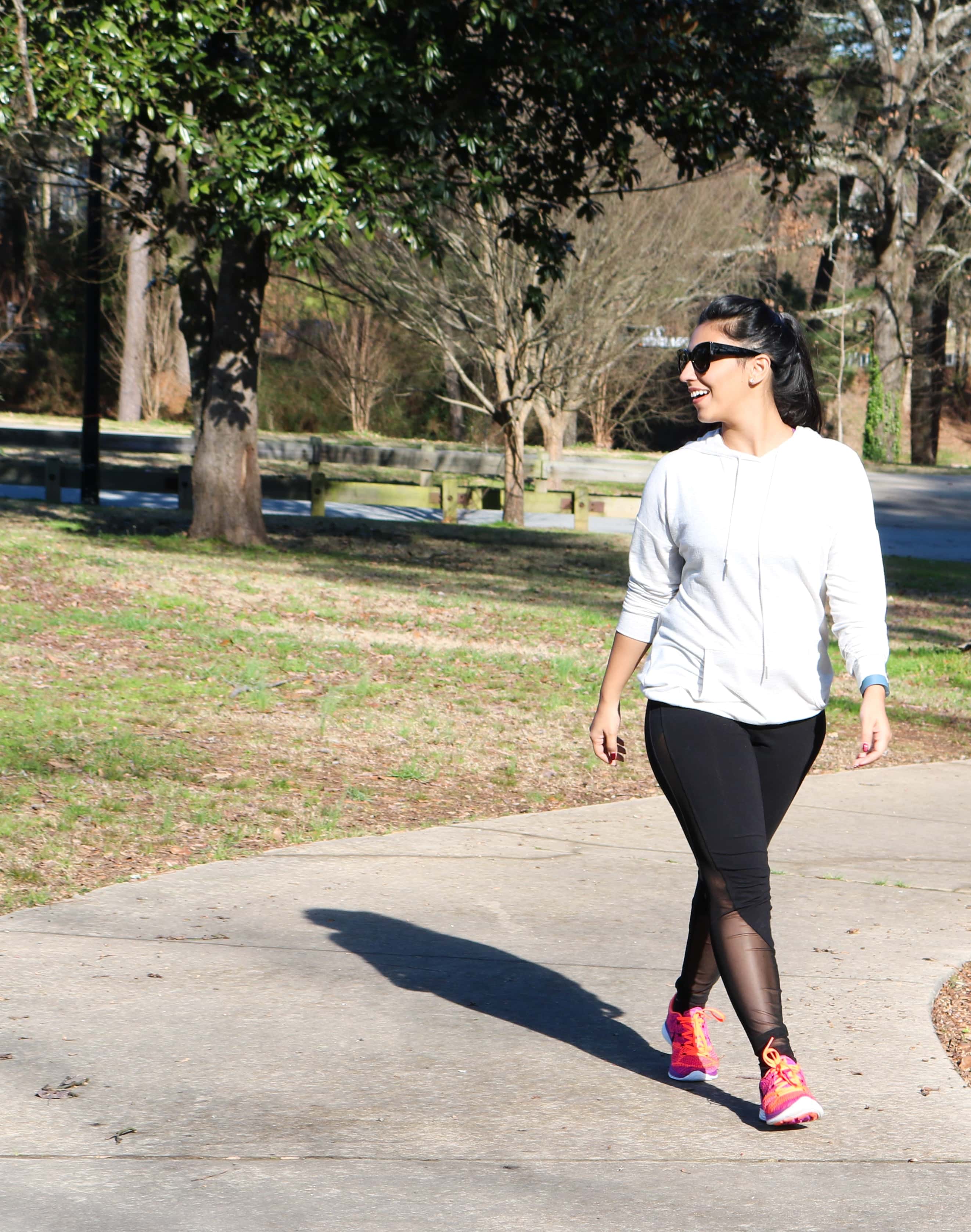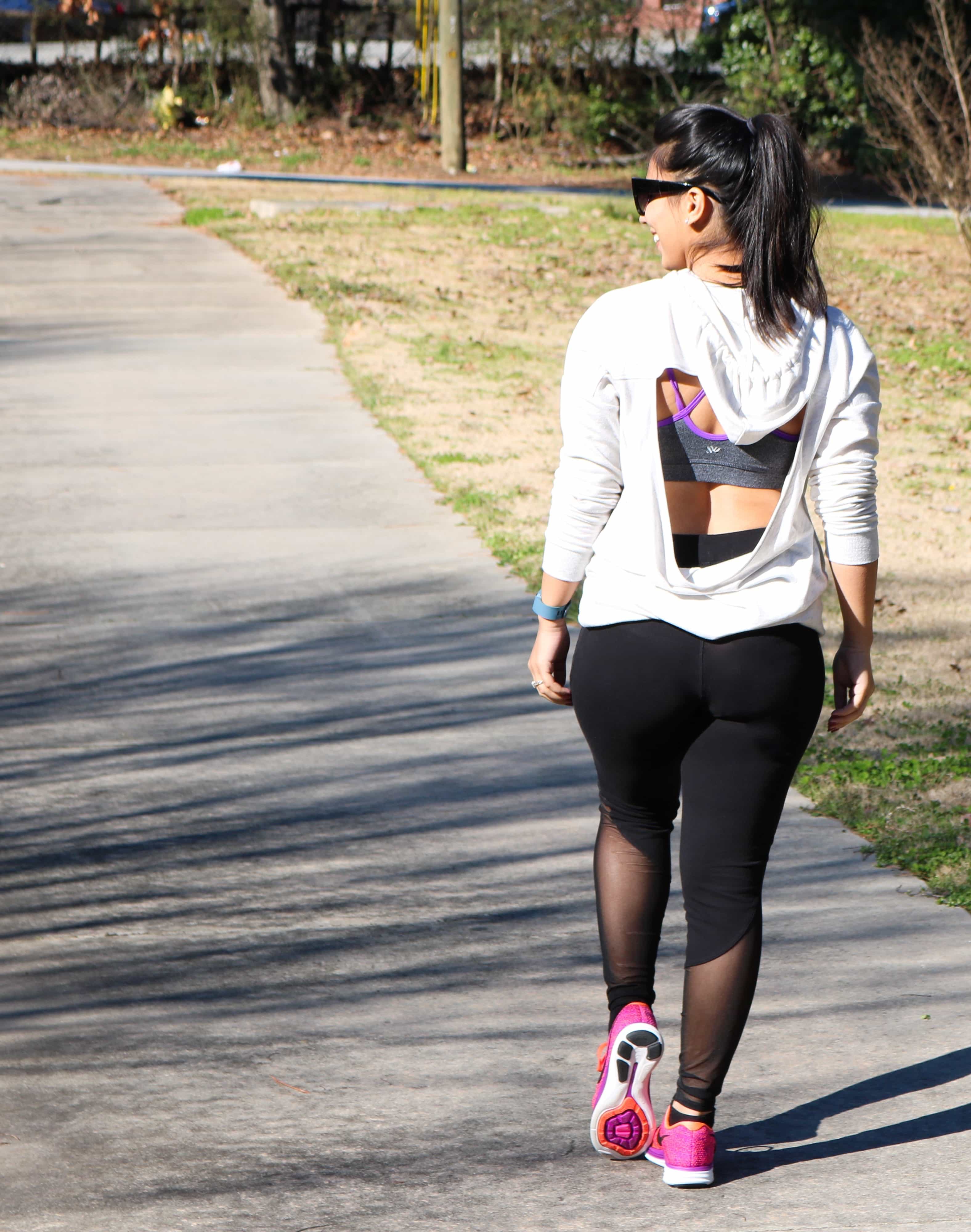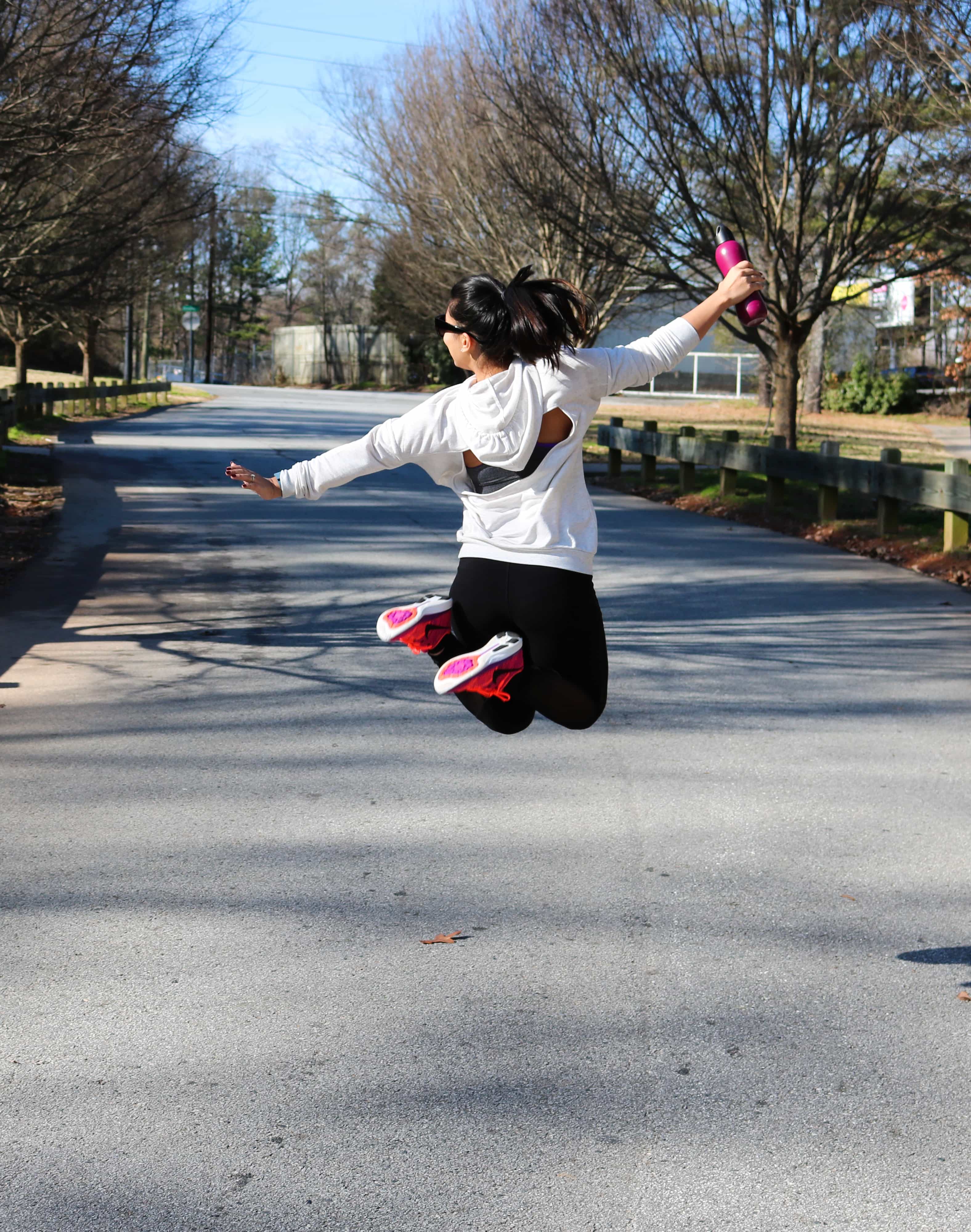 FITBIT CHARGE c/o Fitbit   |  OPEN BACK HOODIE, SOLD OUT – SIMILAR HERE  |  NIKE FLYKNITS  |  BLACK MESH LEGGINGS  |  SPORTS BRA
I'm so excited to share the results of my five day challenge with Fitbit & ClassPass! If you've been following my blog for a while you know that I am a huge advocate for ClassPass. My one year anniversary with the program is this week!
Some of my favorite classes to attend in Atlanta are Barre, Vixen Workout, and Spin! I'm still getting used to cycling and even if it makes me incredibly sore (you know what I'm talking about) it's so worth it! I've wanted a Fitbit for over a year now. After losing my Nike Fuelband last year (they have since then been discontinued) I needed something to keep me motivated, and a Fitbit is perfect for just that. The FitBit tracked my calories burned, steps, distance, and active minutes. I set a different goal for myself each day, and did my best to reach them.
With my new flyknits, cute workout clothes, never-ending list of classes, and brand new Fitbit I'm all set to reach my fitness goals in 2016!
I was selected for this opportunity as a ClassPass Ambassador. You can sign up for ClassPass here.
GET THE LOOK