Like many millennials before me, my first association with coffee was when Paris Hilton flaunted her Starbucks cup alongside her chihuahua in a plaid miniskirt in an episode of Simple Life. Being too cool for anything trending, I quickly gleaned, "I'm not a coffee person." – convinced that this was the hill I would die on. But like those before me, the java chip frappuccino was my gateway drug of choice. I went from bottled frappuccinos to the real deal. A teaspoon of coffee coated in layers of sugar, ice, milk, and whipped cream. Somewhere down the line, the frappuccino became a Vanilla Latte (#basic) and here we are.
After college, it was a smooth descent into coffee-addiction. I longed for my 3PM coffee break that allowed me to get away from my desk and treat myself to something that would give me a boost of energy. Now that I'm working from home, I needed to find a way to recreate my coffee-shop treat. Here is how I make my favorite mid-day drink: homemade iced vanilla latte.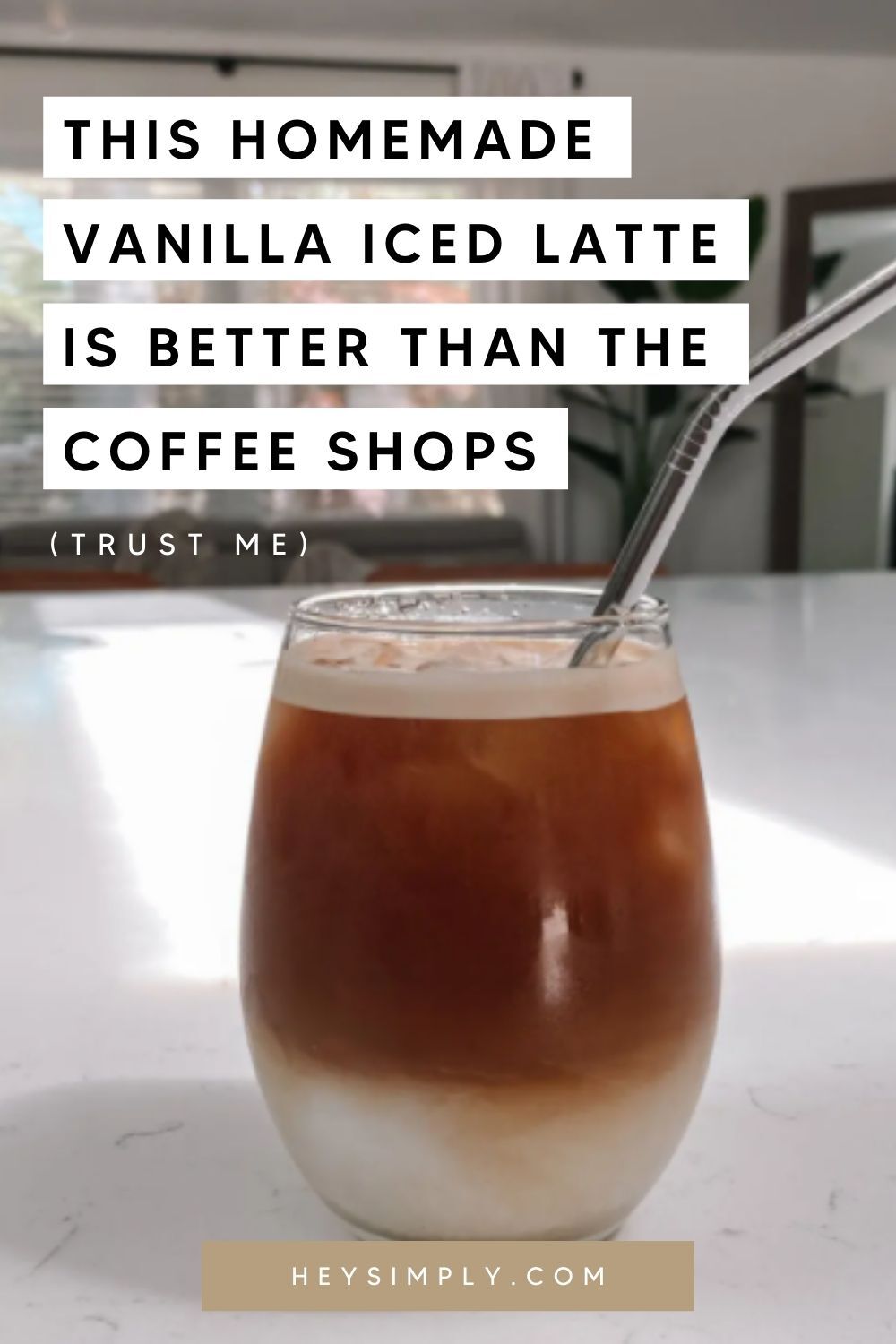 I swear I spent months reviewing every single coffee maker to find one that was easy to use, good for lattes, and small enough not to be an eyesore on my counter. Sorry, just being honest. While I am accustomed to my daily cup of coffee, I still can't drink my coffee black and I prefer lattes. Lattes are espresso mixed with milk vs. traditional coffee with creamer. (Remember my different types of coffee post?) When I narrowed it down to Nespresso, I thought I had it all figured out, but I was way off base.
Nespresso has over 10 different machines. I scoured the web and read hours of articles on websites that are literally dedicated to the Nespresso brand. What type of Nespresso machine was best for my kitchen, my use, and make me the best homemade iced vanilla latte?
Without going into the reasons of why I didn't pick the others, I'll tell you why I did pick this one.
Cost
I knew that this would be an investment and I ended up getting ours on sale at Williams-Sonoma for a little over $300. If you do the math, Sahir and I each have a cup of $5 coffee every day. That's $70 a week for the two of us, meaning that the machine pretty much paid for itself in a month. While your usage may not be as high, I still think that it is an investment worth making. Note: The pods to break out to around $.75 cents each. I usually buy the mixed pack of Flavored Nespresso Pods on Amazon
Space
I wanted something that was compact. We tried out a fancy Ninja machine and honestly, it had too many bells and whistles and I didn't know what to do with all of the extra attachments. I wanted something small, easy to clean, that looked sleek.
Design
Even though there are machines that are designed especially for lattes, I opted to go in another direction. The Lattissima machines are specifically designed for lattes (duh, the name) and has a separate compartment for milk.
I knew that I wouldn't leave milk out in a machine, and cleaning seemed like a chore here. Instead, I knew I wanted a frother to steam and foam milk and the Creatista Uno had it. My hot latte recipe is the same as my homemade iced vanilla latte recipe, except that I froth the milk before adding it to the mug.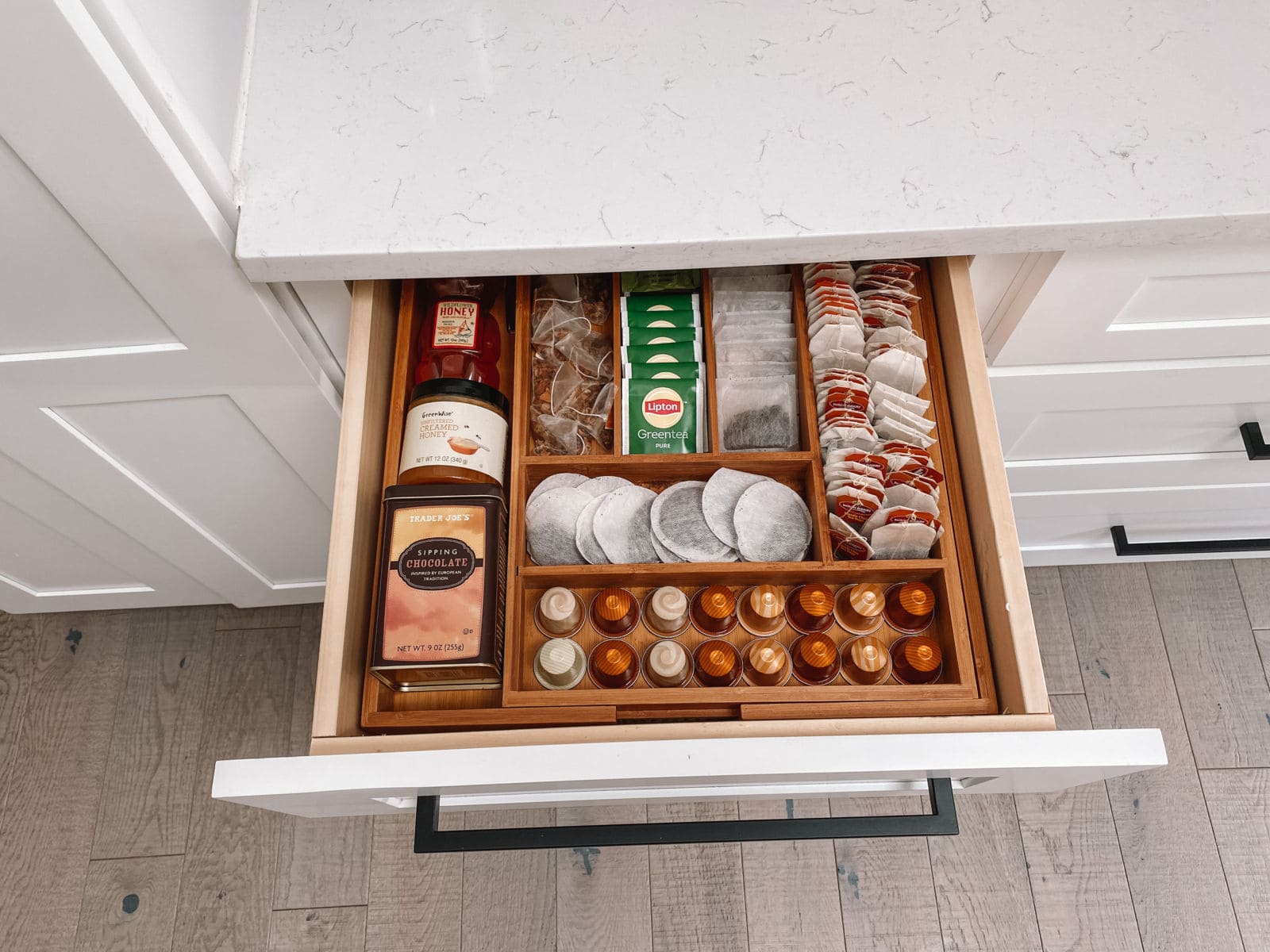 My Go-To Homemade Iced Vanilla Latte Recipe
I hope you try out this recipe and this has helped you decide on what type of coffeemaker is best for you. I highly recommend my Nespresso machine and love that we get so much use out of it. In fact, I prefer our Nespresso latte over expensive coffee shop options. Who am I?
SHOP THE POST