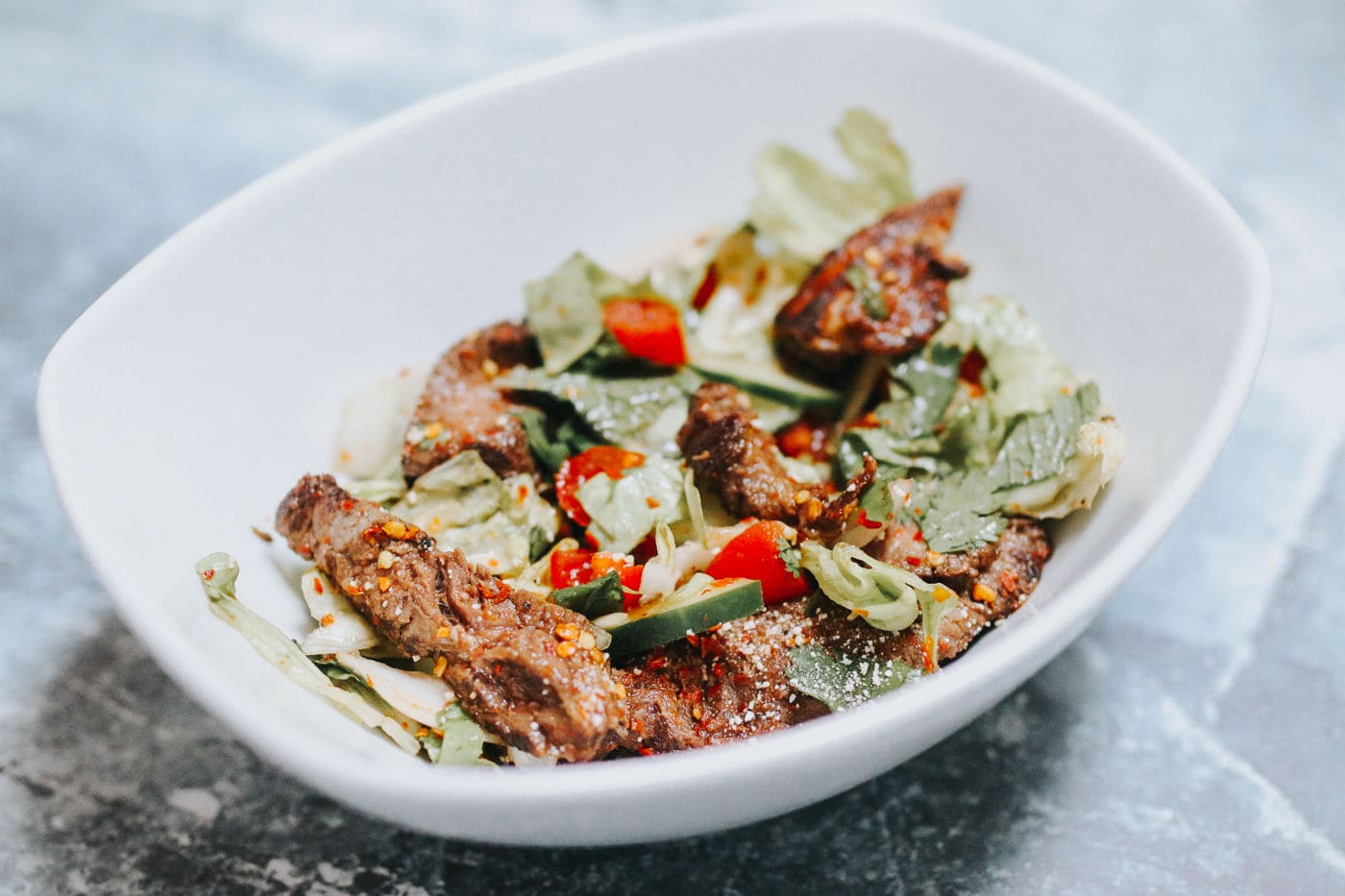 Growing up, my family ingrained in me an affinity for Thai food. It's hands down my favorite cuisine, there can never be enough coconut milk, chili, or basil in any of my dishes. Of my many favorite dishes (Pad-See-Ew, Spicy Basil Leaves, Panang Curry) is the healthiest of the options, the Thai Beef Salad. This "salad" is the best kind because it is more than just lettuce. It combines vegetables like onions, cucumbers, tomatoes with delicious herbs like mint and cilantro.
Related: Easy Thai Basil Chicken Recipe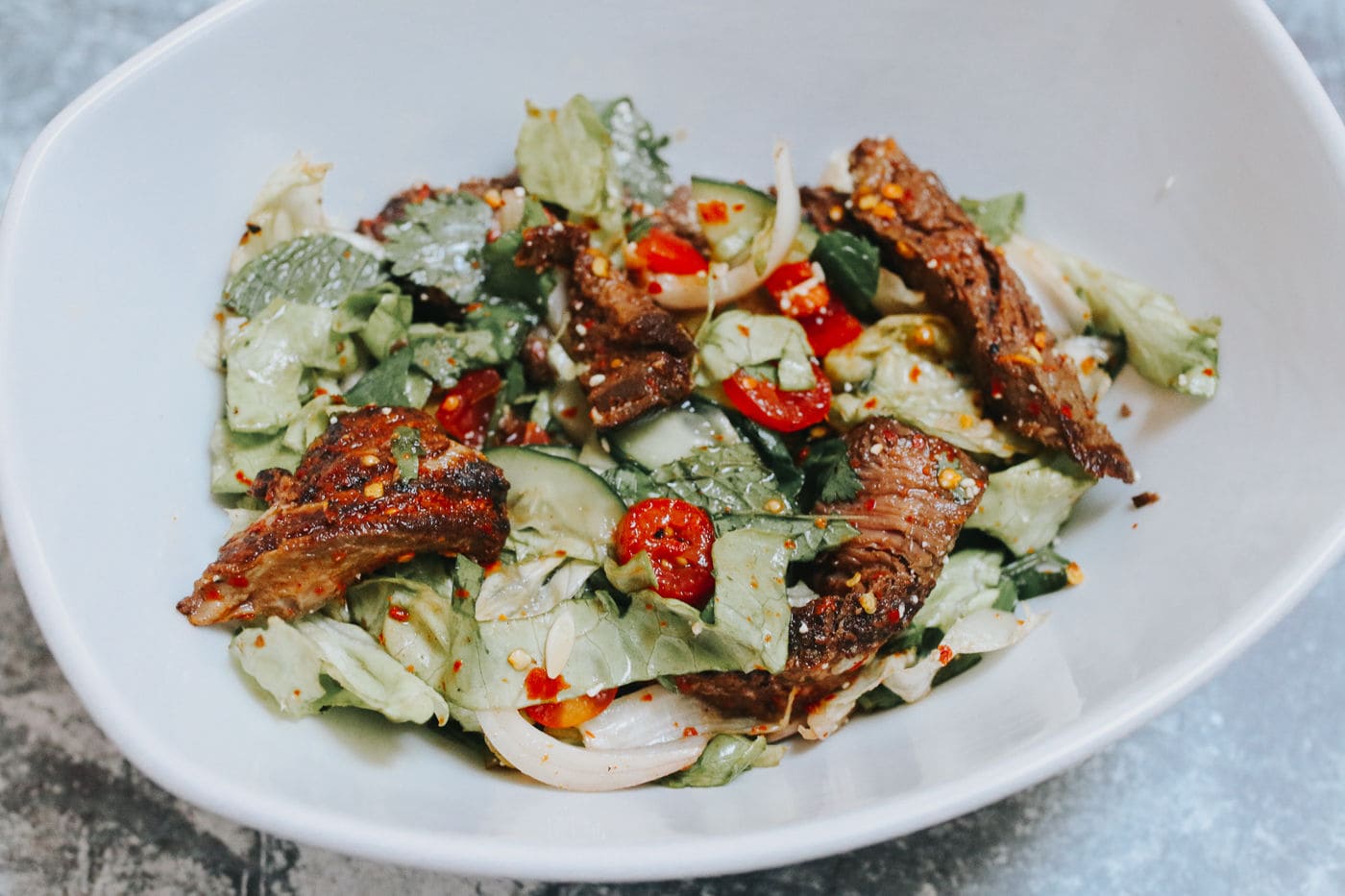 Unless you are a vegetarian, the best thing that you can do for your diet is to each 1/3 meat and 2/3 vegetables on your plate. The trick is finding meat and veggies that you actually like so that you aren't just full but satisfied! This recipe for Thai Beef Salad has become a household favorite in my home and we've made it every week since the first time. We do try to limit red meat intake, but this dish is worth it!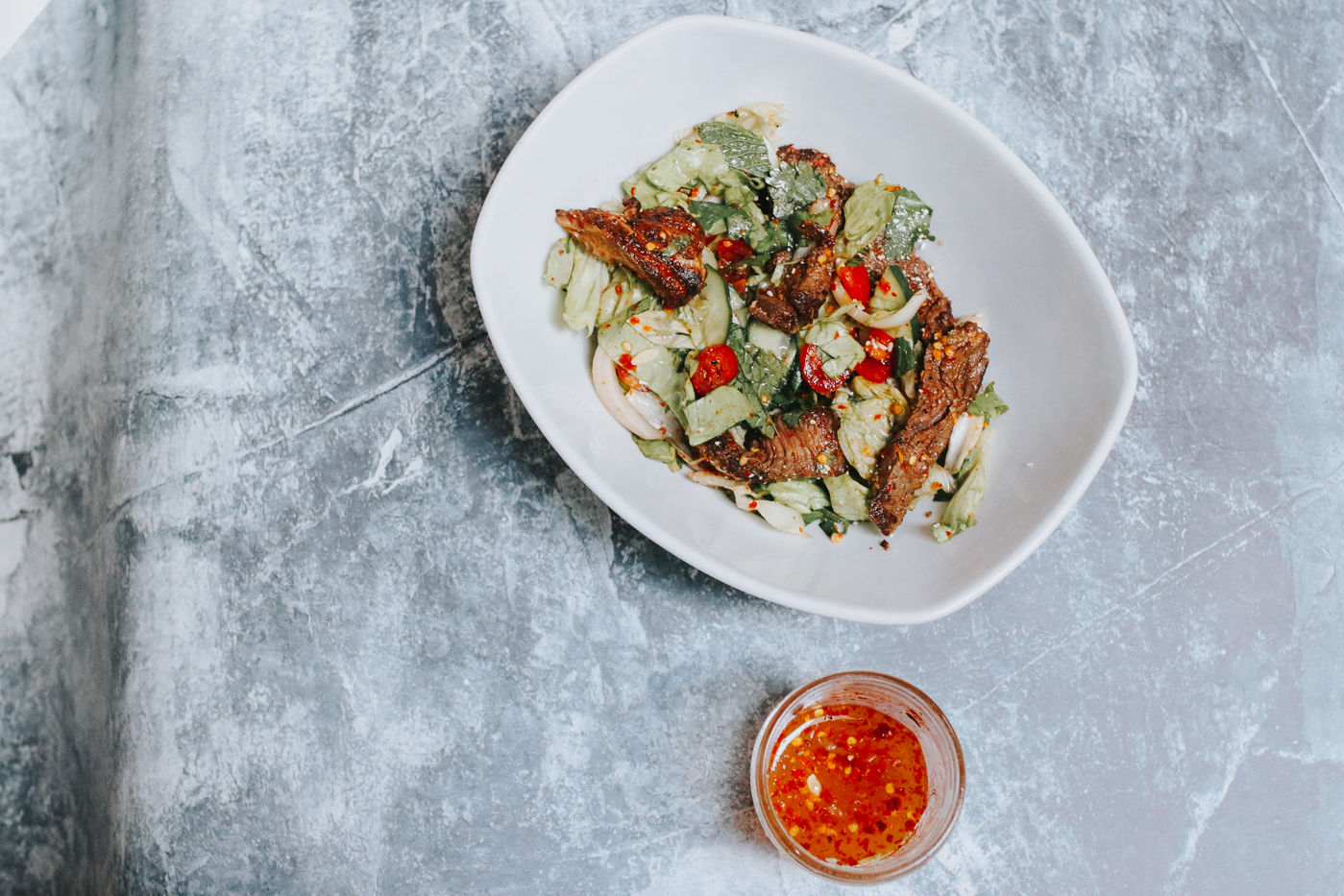 ITEMS YOU NEED, THAT YOU MIGHT NOT HAVE
This dish may require a trip to the farmer's market or Asian specialty grocery store, but once you have it you'll be good to go. I am always hesitant of purchasing $15 in groceries to make a $10 meal, but since we cook this dish every week it's well worth the investment. Don't skimp on the following things, you will need it for proper flavor: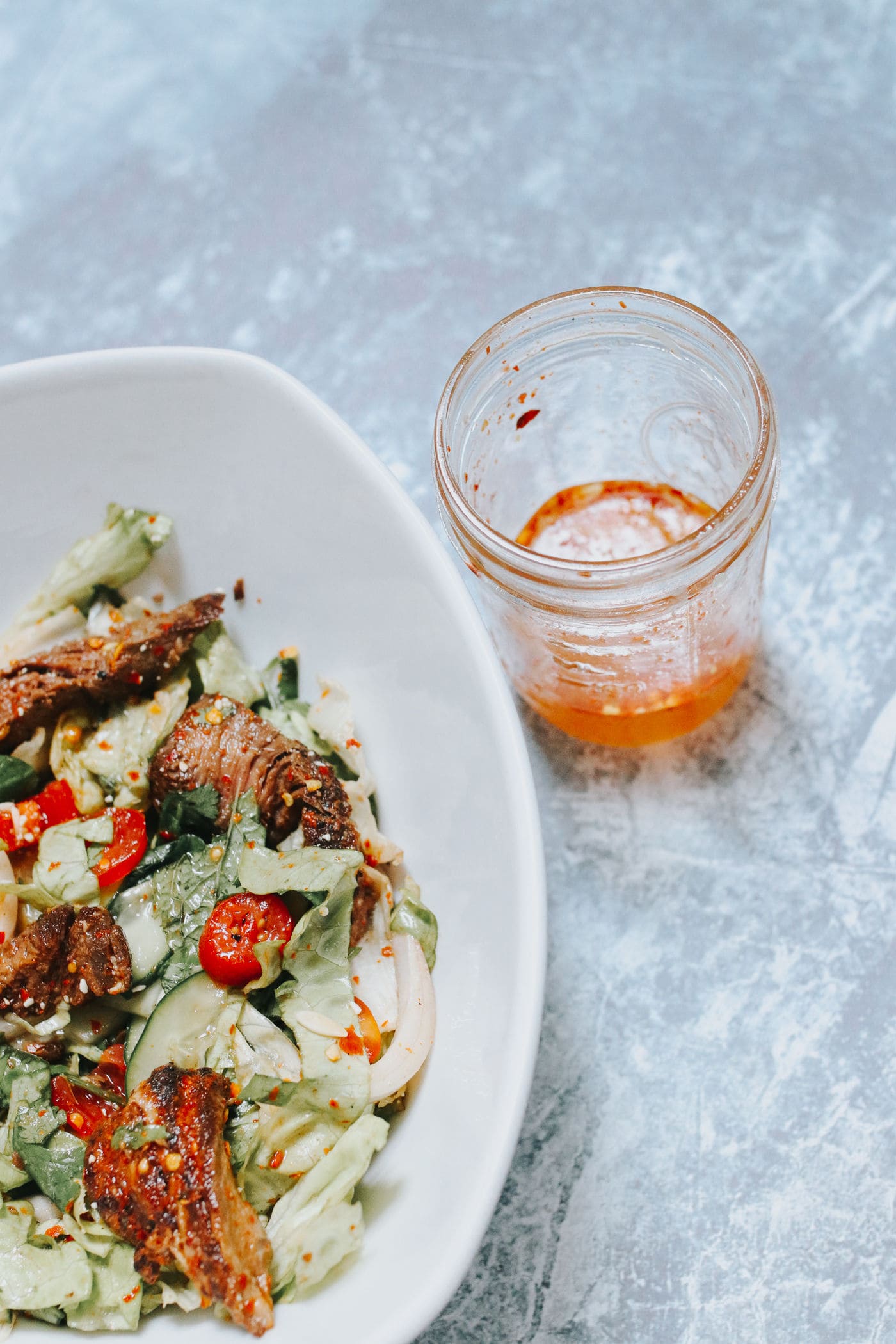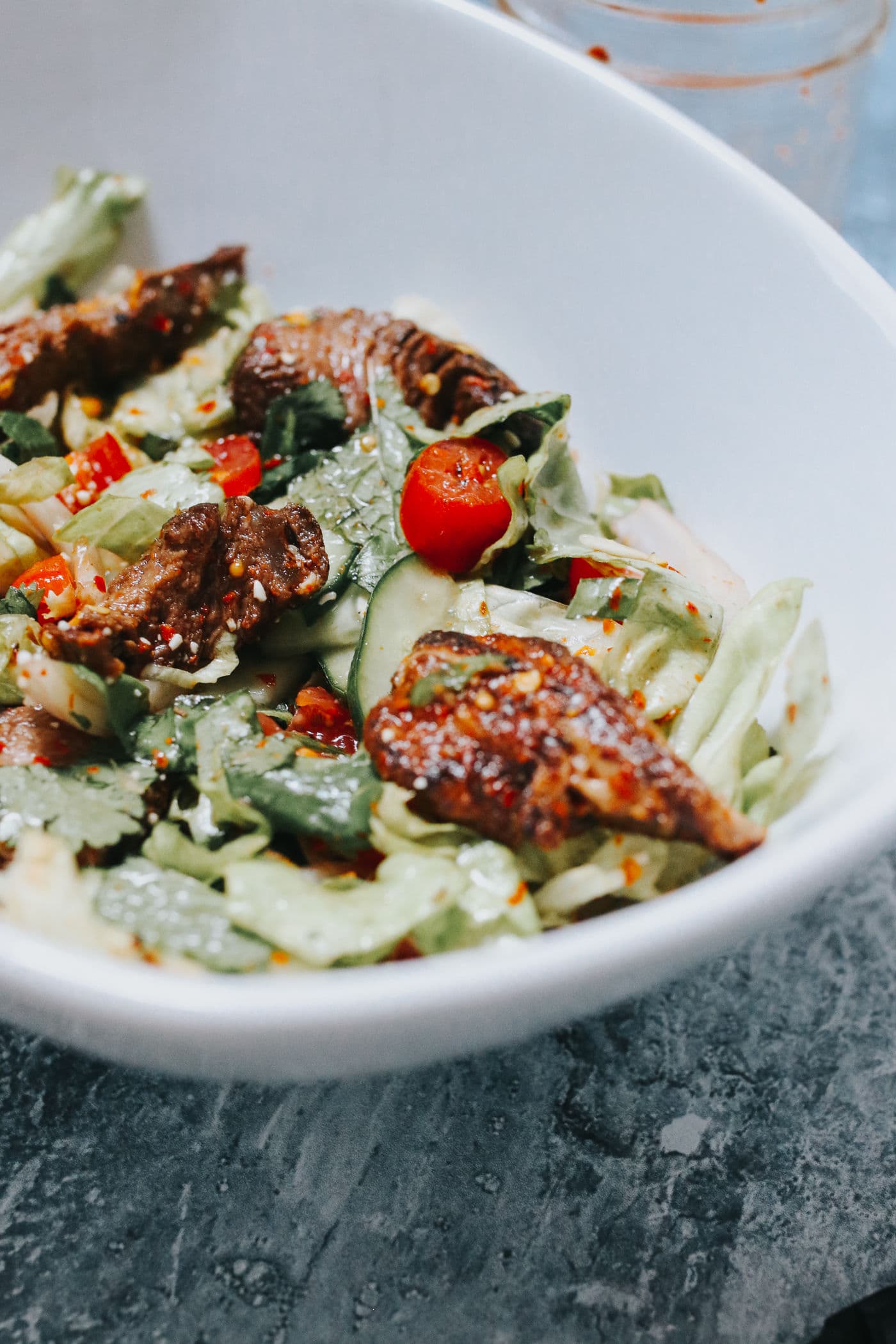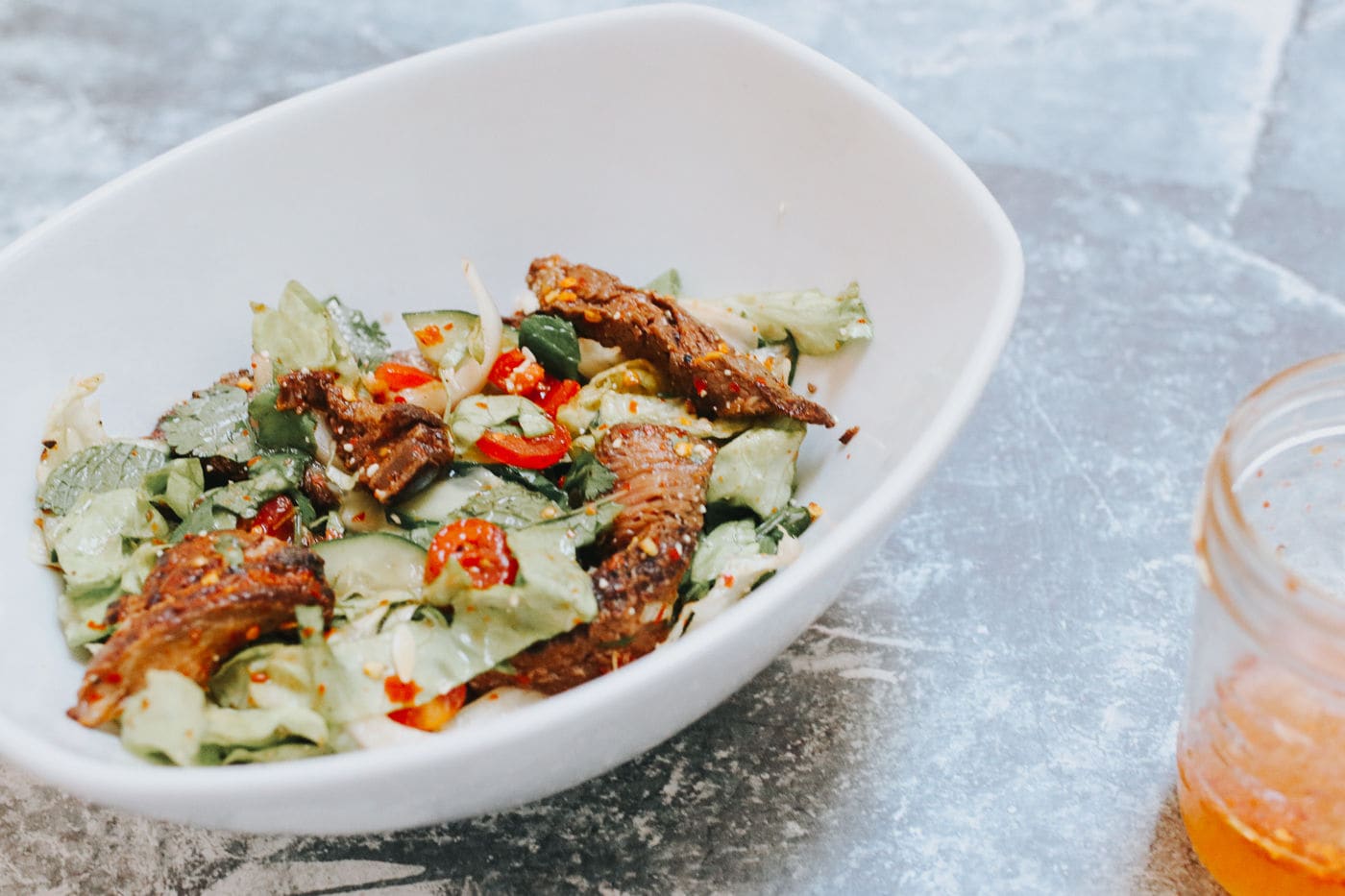 [yumprint-recipe id='12']