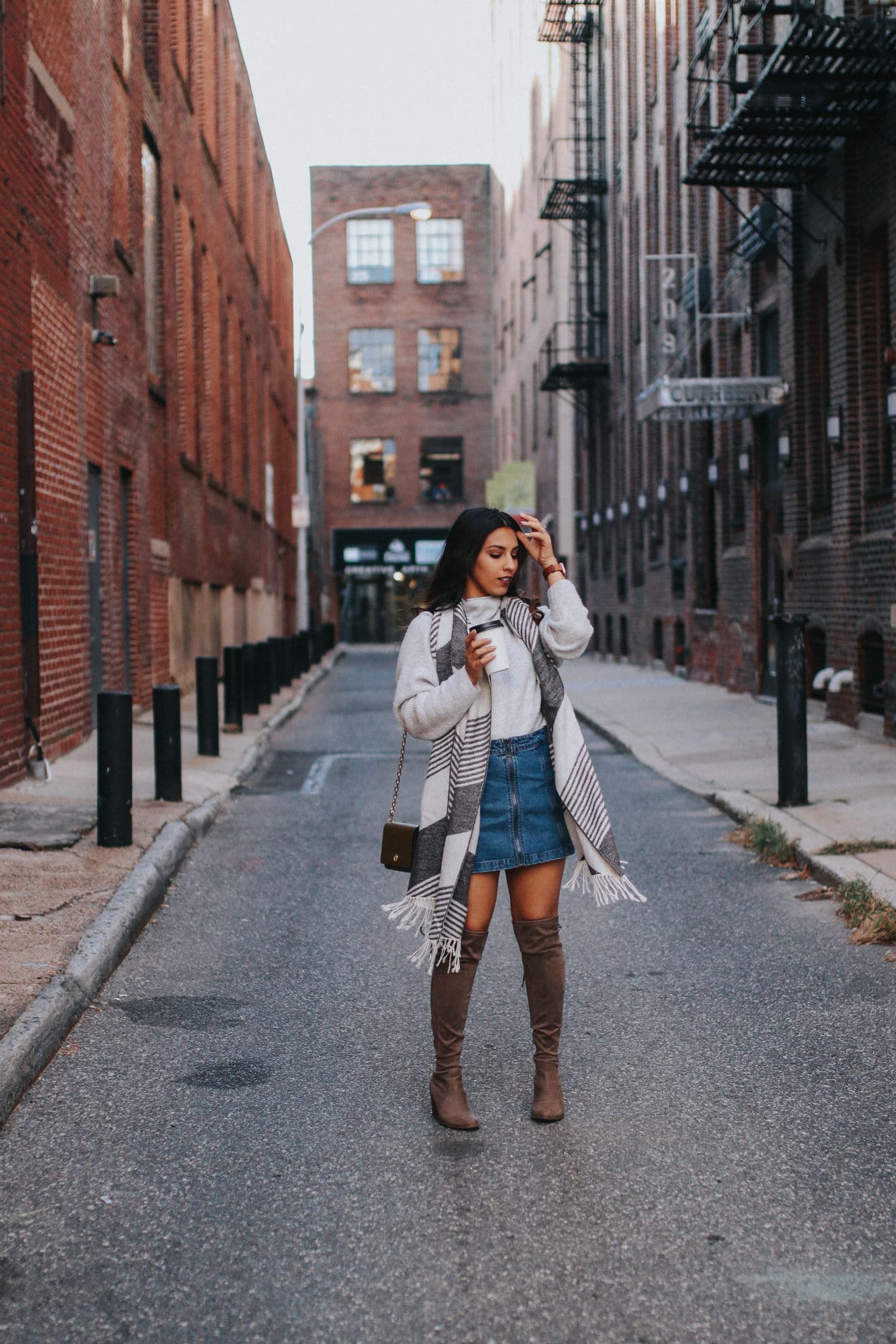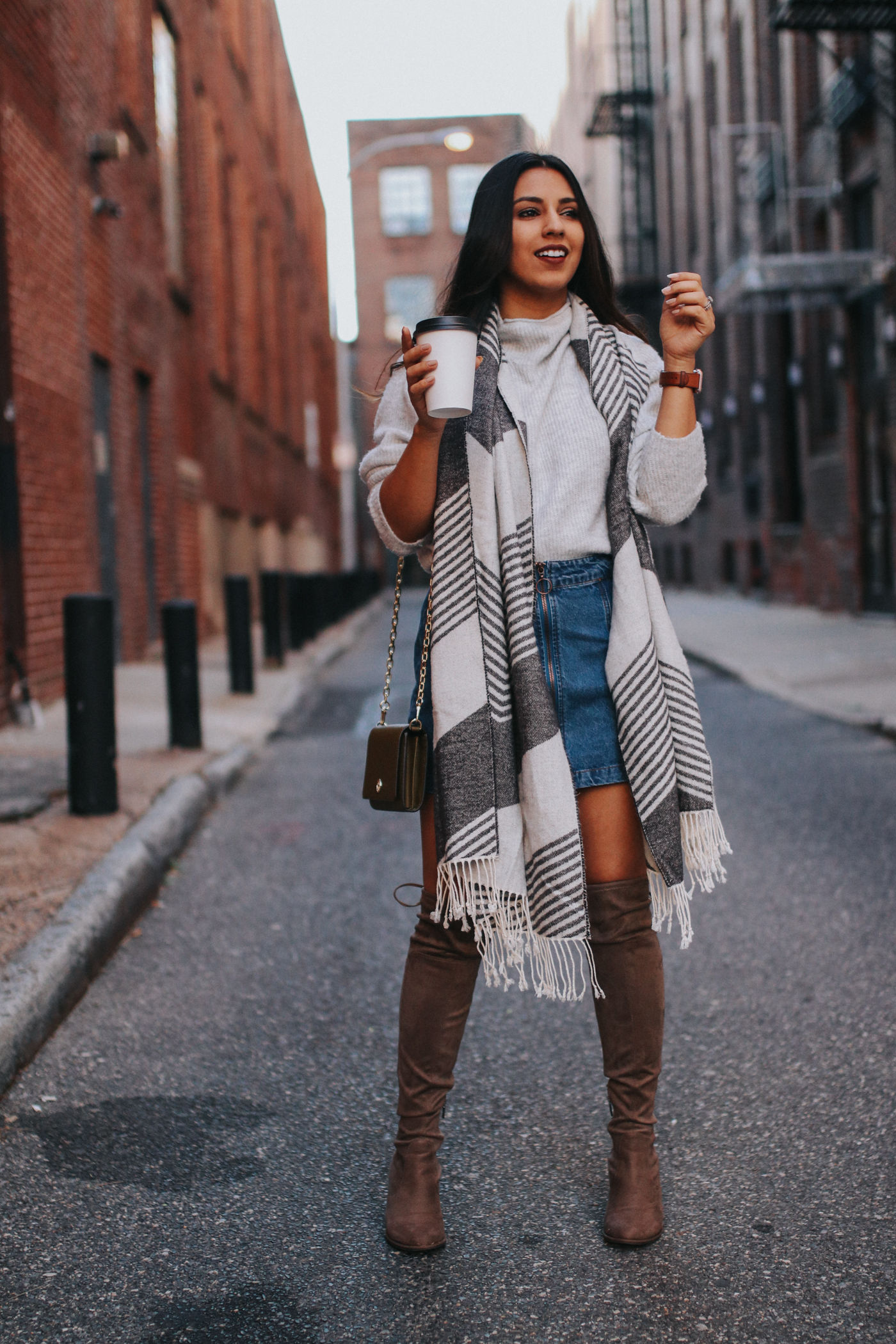 As someone who is into fashion, it kills me that I'm actually extremely boring. Career-wise I spent the last 3 years in sports so leggings became a closet staple. Even when I switched to a role in entertainment a few months ago I realized that habits are hard to kill.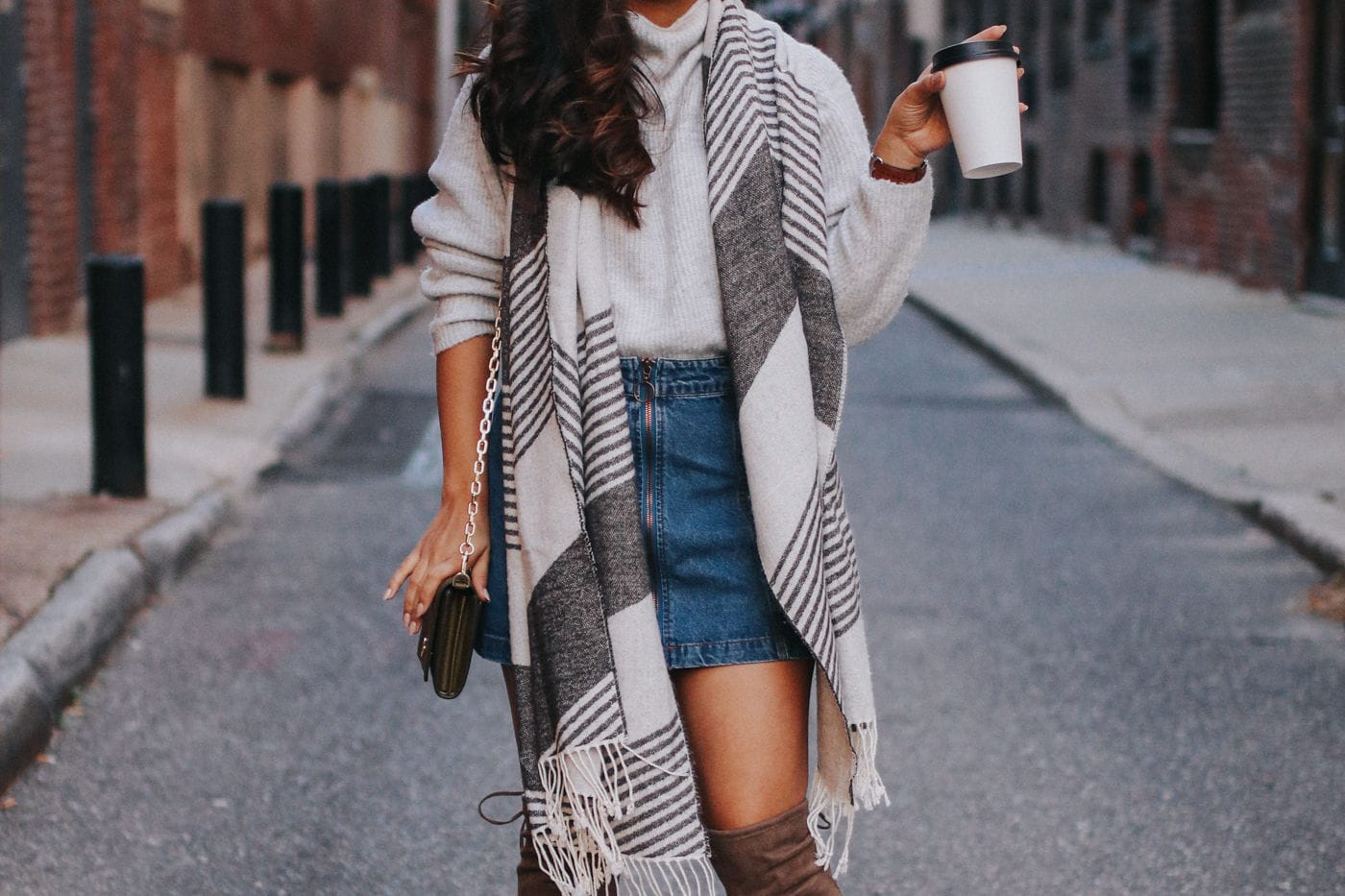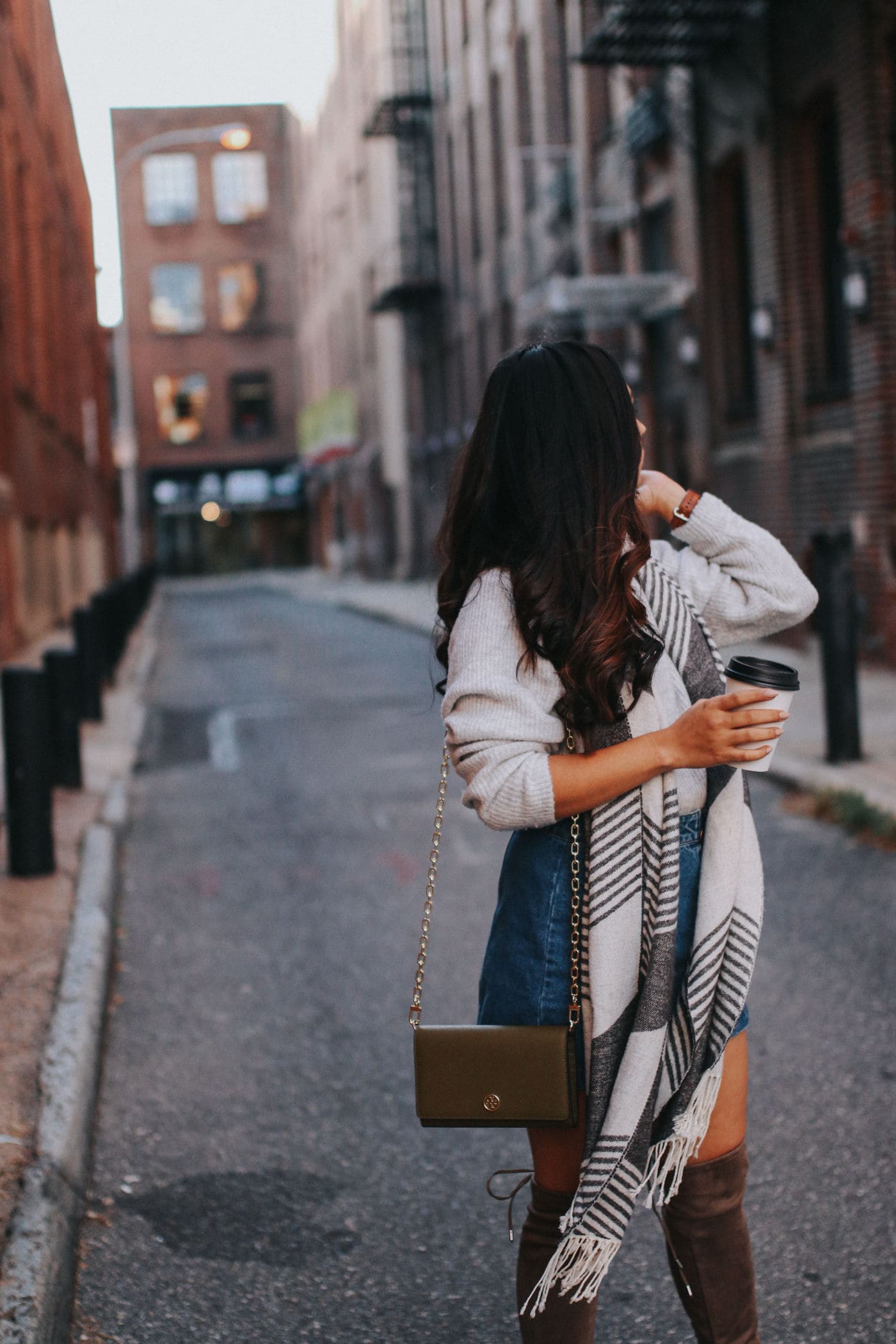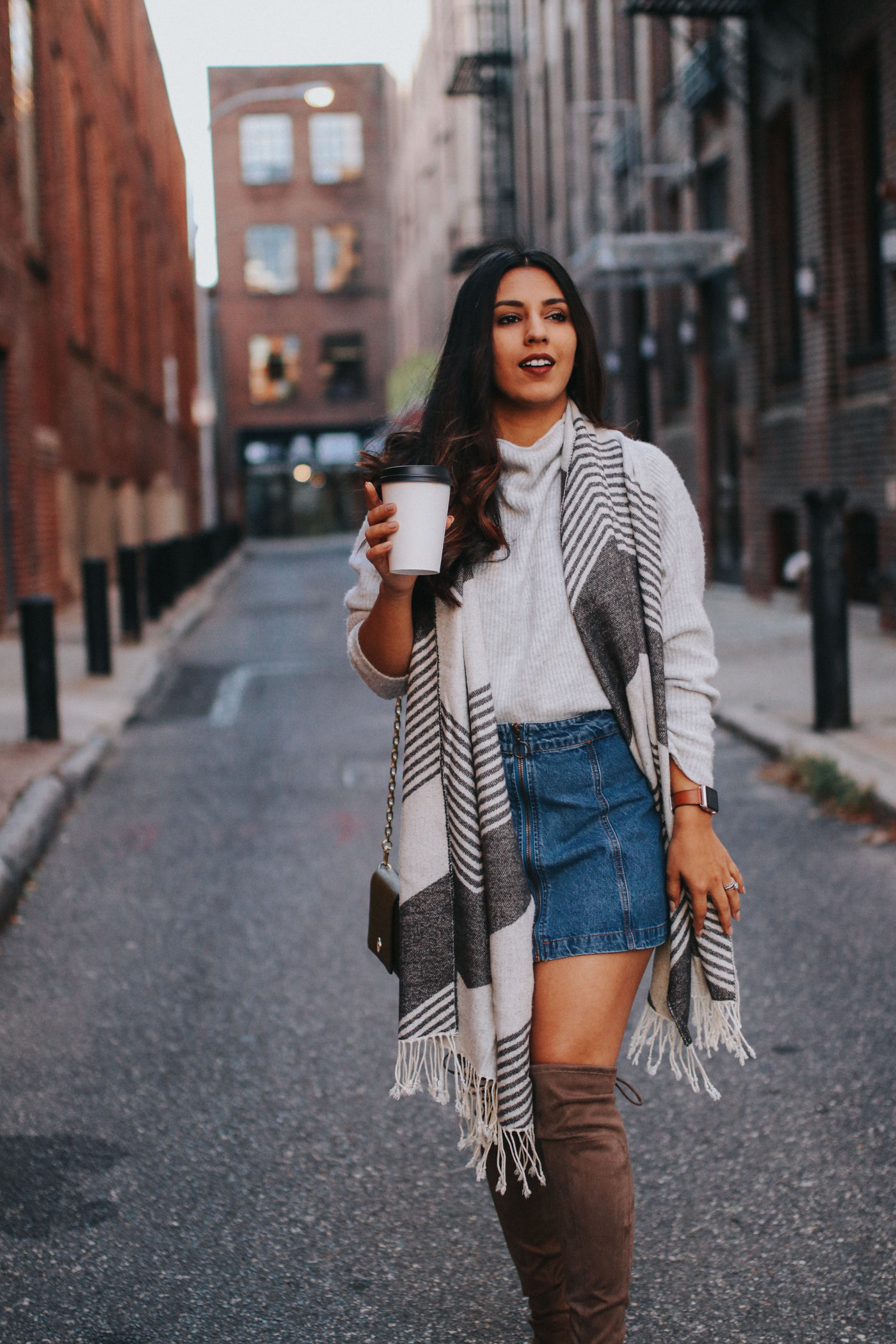 I've since traded my work lulus and an oversized sweater for some comfy jeans… and an oversized sweater. But don't worry, I'm wearing boots #dressingup.
When it's up to me on the weekends, you have to force me out of soccer pants and a cropped hoodie. There's nothing better then breathable athleisure (no I don't want compression while I eat my avocado toast on Saturday mornings). It's best to look like you are going to go to a spin class… and then just not go.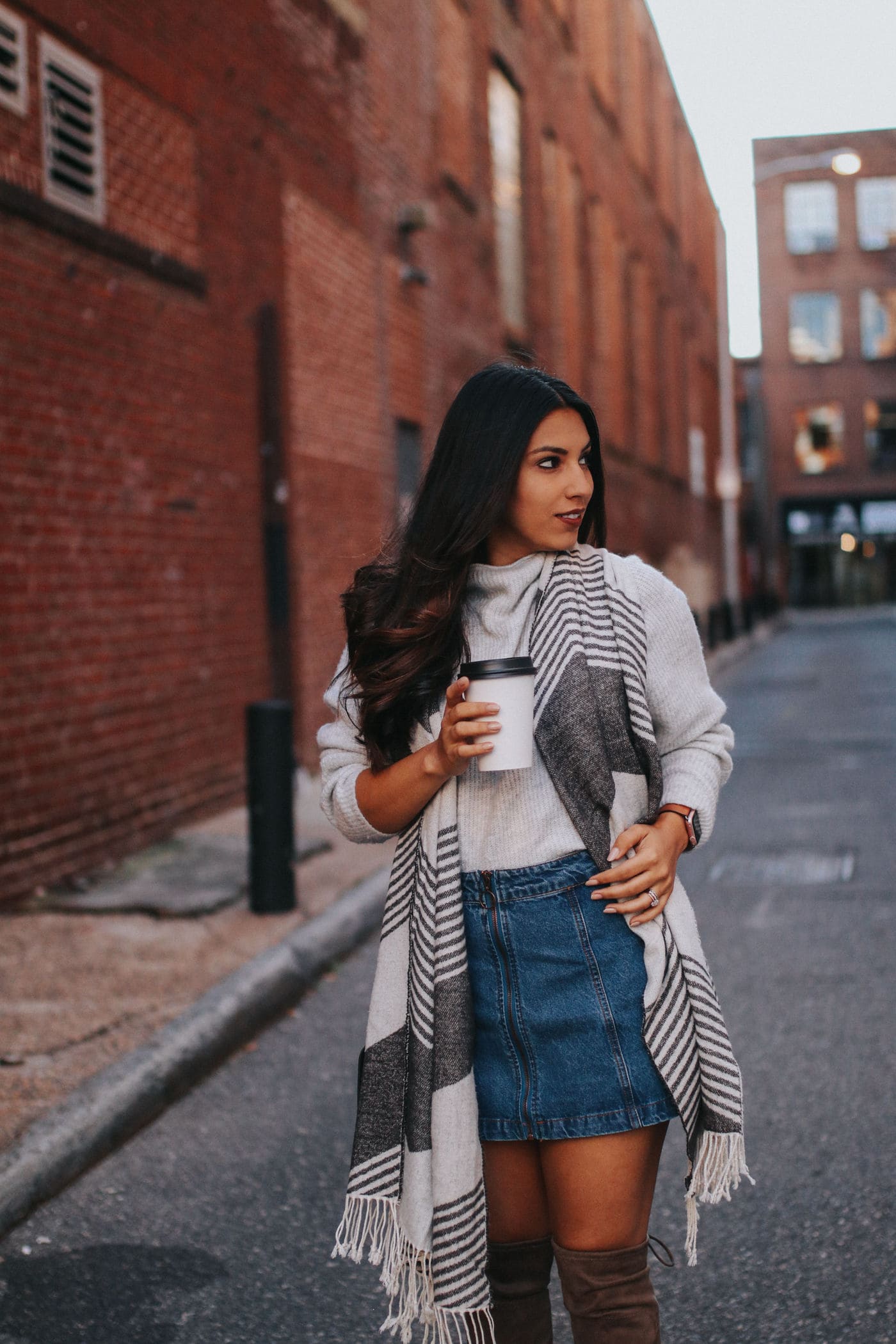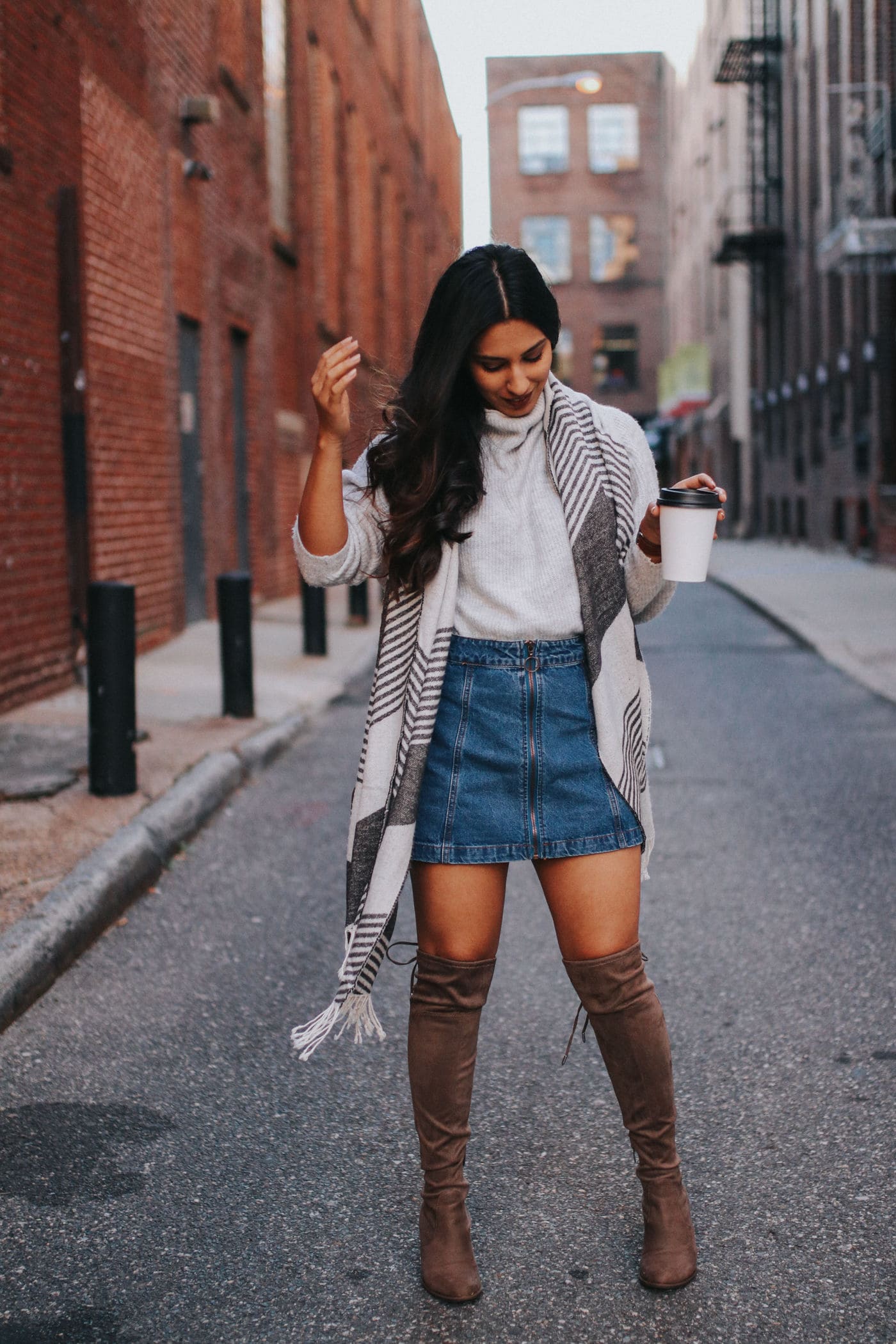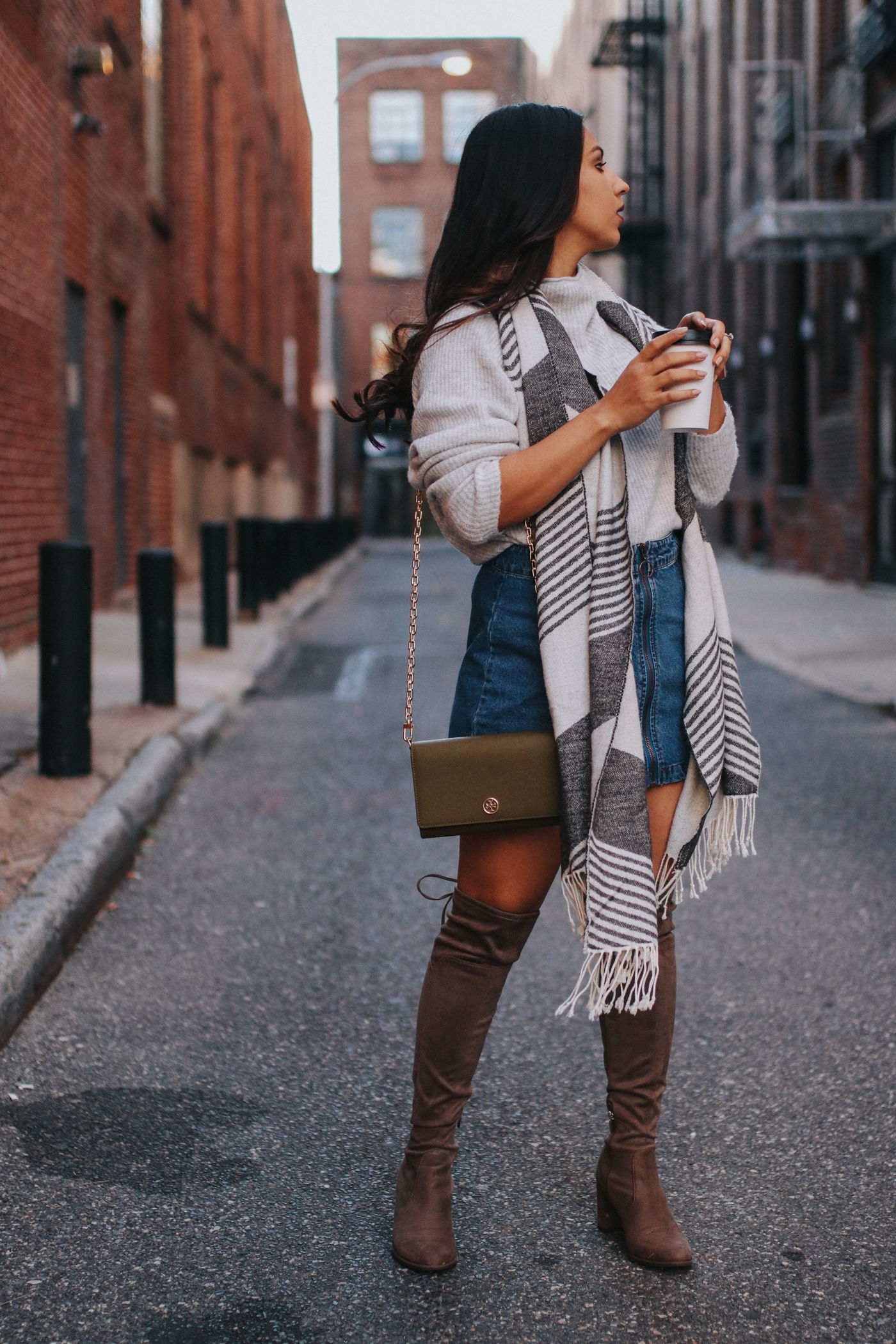 But… if I am getting dressed up you can pretty much find me in this. Again, big comfy sweater (see… told you…habits, my grey OTK boots, a denim mini skirt, and my husband's my favorite scarf. Coffee in hand – optional.
Again, this is not to be confused with my general wardrobe. If I'm wearing this there better be a fancy brunch and some high-profile pastries involved. Otherwise, I'll see you on the flip side in my Nikes.
SHOP THE POST