Remember when we used to celebrate doing the most? These days I'm all about doing the least – okay fine, the bare freaking minimum. Time isn't a luxury for me this time of year, but I still want to celebrate the season in style. I'm taking a page out of some of my favorite home bloggers and styling this holiday season minimally.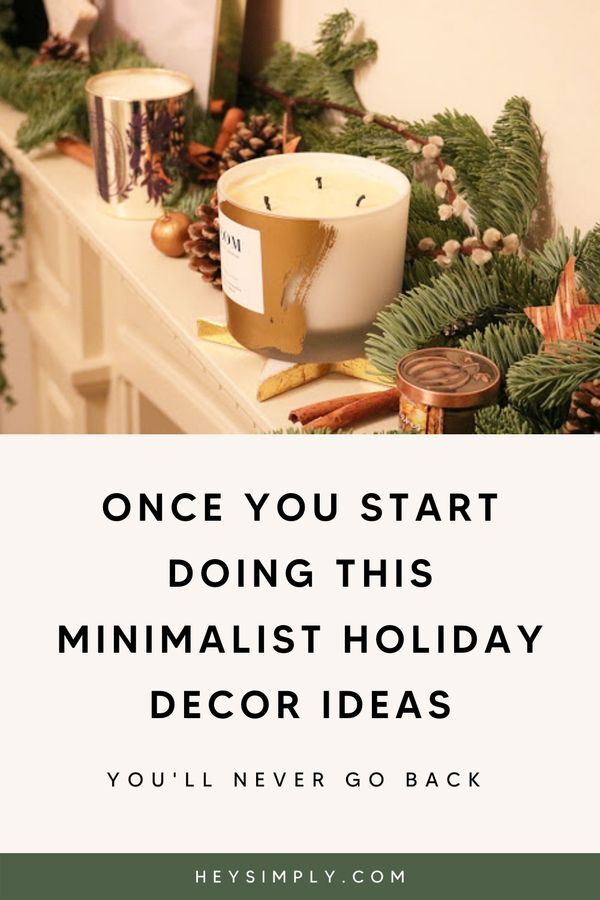 It could be partially because I'm too lazy or partially because I am just really into minimalist design lately. I mean, you know this. You've seen my living room renovation & our laundry room. Heck, you've even seen the outside of our home in our recent exterior home paint project – that was oh so risky.
Minimalist Holiday Decor Ideas
Here are a few tips:
Use White Lights Over Colored Ones
The season may sparkly bright with colorful lights, but in my home white lights are key. I love the ambiance of elegance that white light brings especially when considering minimal holiday decor.
Related: Our Risky Home Paint Project: Before & After
Choose Darker Shades of Green & Red
Bright red and green may be in the realm of 'holiday spirit' but frankly it's hard to just do a little when neon green is on the menu. Opt for darker shades of green and red if you chose to add color at all. Evergreen isn't just a word it's a mantra.
Related: What We Can Learn From Minimalists
Pad with Neutrals
Neutrals are a great way to add color without being too loud this holiday season. I love this because I can use things from around my house already OR purchase things that can be used year-round and add more longevity to your purchases. Other creative options are grey knitted blankets/stockings, black vases, and wood or burlap material.
Add Texture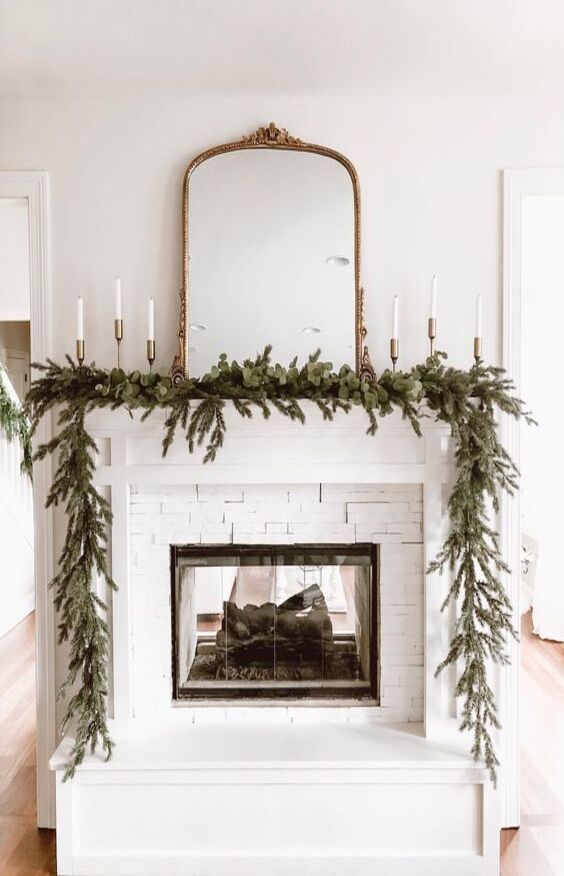 Adding a layer of white fluff (literally) like a shaggy rug can be a game-changer for minimalist holiday decor. The best thing is that can find these items around your home or in any home decor store without trolling the "merry" isles. The texture will be a welcome addition to your minimalist Christmas spirit.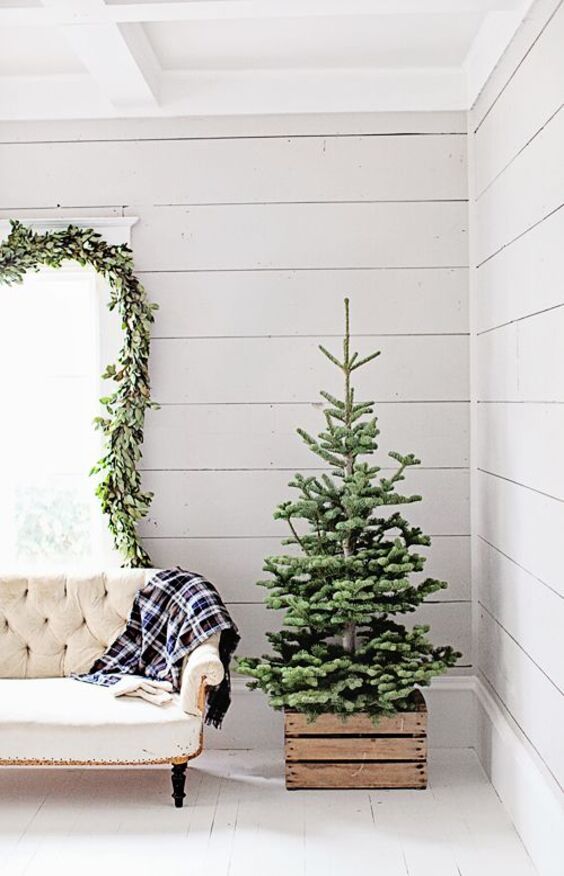 Don't Be Afraid of Gold
I always tell my husband, "it's not gold, it's champagne bronze" – oops, sorry if you're reading this hubby. But whether it's an antique gold or bronze, the color will immediately elevate your minimal holiday decor plans with an extra dose of opulence. [Yes, I just used an SAT word in a sentence.]
Whether you are ready for a holiday grenade or keeping it toned down this year, I'd love to see the way you bring the spirit of the season into your homes. Send me a picture of your home on Instagram here (& I'll be sharing my favorites!)