When we first started our home renovation journey I heard from so many people that the process wouldn't be easy. But boy, I didn't think it would be that hard. Renovating our home literally took years off of our lives. When I was going through it, I remember getting a DM from a reader who told me that they renovated their home about 3 years ago and while it was miserable, they would do it again in a heartbeat. At that moment, I wasn't sure if she was right. Would I voluntarily put myself through this again? Fast forward a year, and it turns out she was right. I would do it again, but I would do it a little differently. Here's what I wish I knew before I renovated my house and some home renovation tips: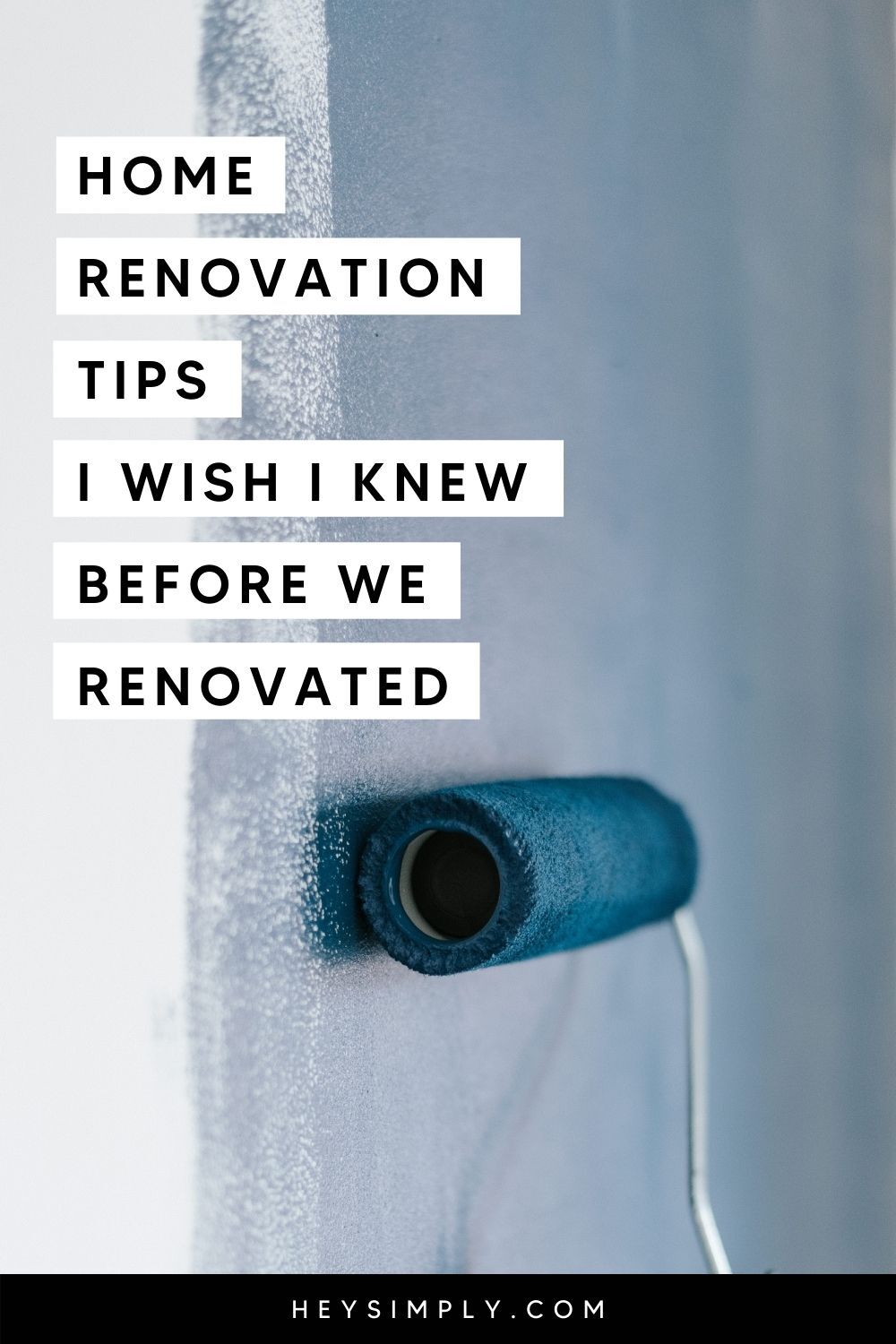 Here's the TL;DR: We bought our 1970s home in 2014 and happily lived in it for 5 years. It was in an up & coming area of Atlanta and we knew that the house's value had grown exponentially during those past few years. When we started to look for a bigger space, we realized that we would have to double the cost of our house to get anything remotely close to what we wanted – and even then it would be pretty cookie-cutter. We found ourselves in a "love it or list it" situation. By running the numbers we found that we could put around 100k back into the house and make it the house of our dreams. That was equity that we had accused by just living in the house, so it wasn't too much of a risk. We wouldn't necessarily get an extra bedroom or more space, but we didn't need that right now anyway. Instead, we could get a better master bedroom, a true master bathroom & closet, and a larger kitchen. After it was all said and done, we had touched every wall, floor, and light in the entire house.
Related: Home Experts Swear By These Organization Finds From Amazon
So we hired a GC after a reading few reviews on Next Door and meeting with the people. We later found out that those reviews were friends and family members of the two guys who had just started a company and we were their first "real" project. Note: We discovered this about a month into our project. One thing after another went south, but we were smart in our contract and ultimately proved that they breached the contract and terminated them without having them finish our house. More on that below.
Here's What I Learned About Renovating a House & My Home Renovation Tips
Do It Yourself
Unless you building from scratch, I highly recommend being your own GC or having a trusted friend or family member take on the task. A general contractor's role is to ensure that the project stays on task, that subcontractors (plumbers, electricians, handymen, tilers, painters, etc) are hired & paid, and is supposed to act as an intermediary. If possible, don't rely on a third party to get your work done. Our GC's role was reduced to sending text messages to a plumber saying "when are you going to show up" and they weren't even on-site when the subcontractors were there. Now, our situation was particularly terrible – but overall GCs have multiple projects going on and won't be able to attend to your project like you can. It's a glorified project manager and they usually charge about 25% of your overall project budget. If you can, I'd much rather pay that to a family member with a strong opinion and a knack for organization.
Decide Early On
I highly recommend sketching and planning every inch of your project before you begin. Every time you change your mind it will cost you time and ultimately money. We only have one significant change throughout our entire home renovation process and while I knew it was the best decision, it still cost us. Make up your mind and don't change it.
Related: Before & After Our Risky Home Exterior Paint Project
Don't Be Afraid To Ask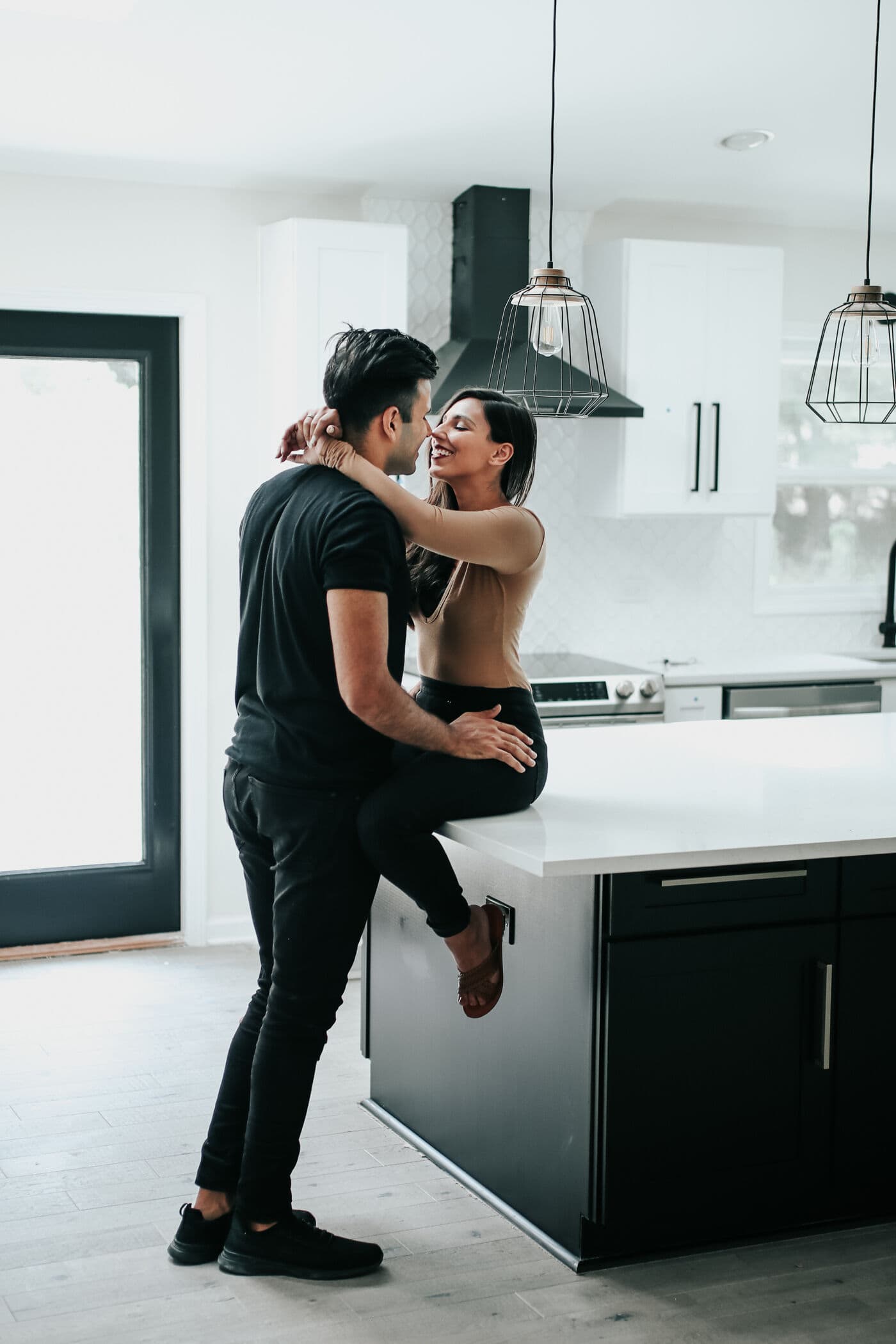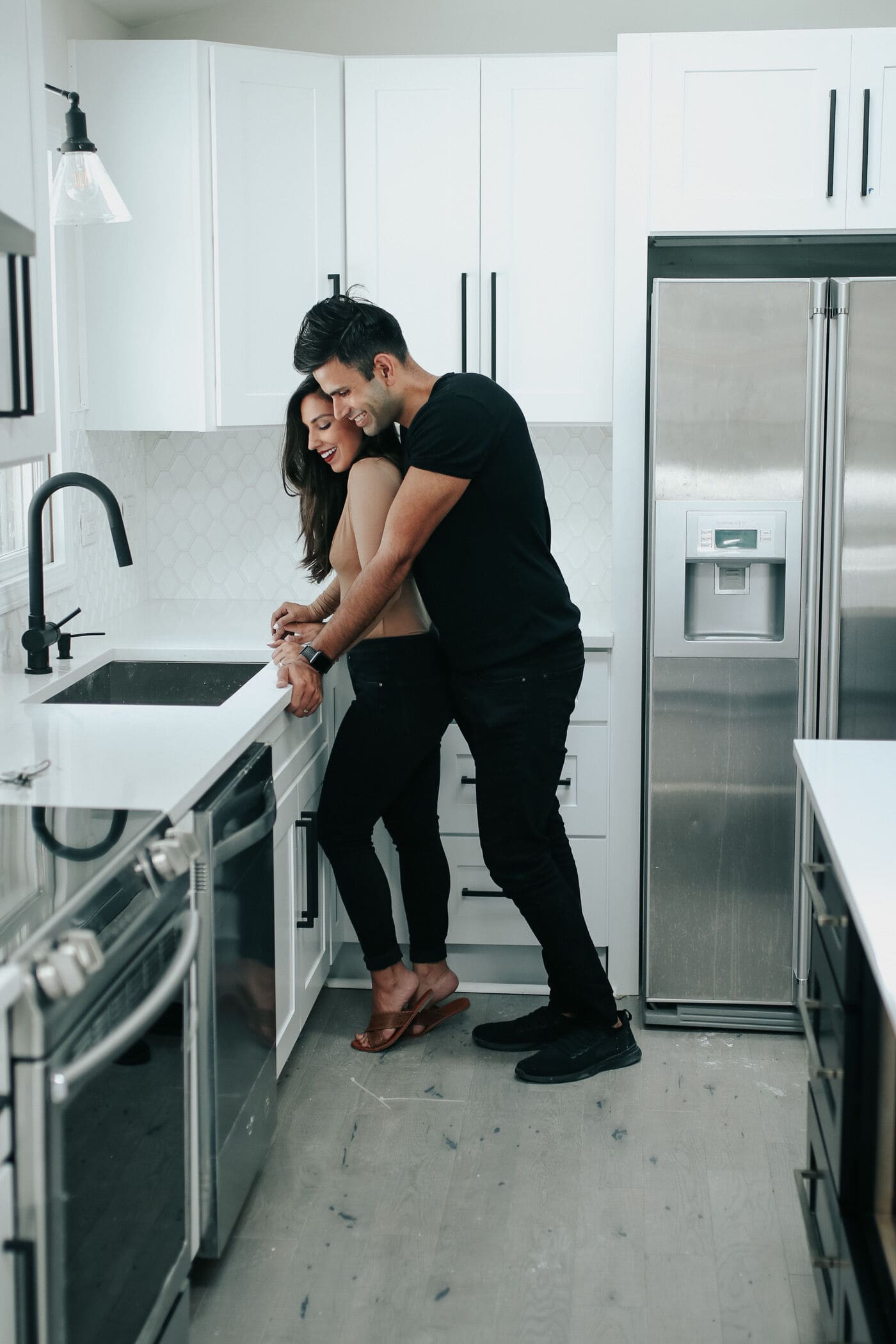 Have you ever sat in a stylist's chair unsure if you should say anything about the 3 inches they just chopped off your hair? Sure, me neither. A home renovation is not the time to be agreeable. You will be pouring thousands into this project and need to have it exactly as you imagined. Suddenly you'll be put into a situation where a contractor, cabinet installer, tiler, and quartz engineer will all start telling you why the 8-foot island you want is too big for space and you should go smaller. Always listen intently, but ask specifically about why they are making a particular recommendation. If it has to do with the function it may be worth hearing them out – if it's aesthetic – remember that it's your space and ultimately your decision.
Buy The Materials
While I didn't want to deal with sourcing materials on my own, I do understand why so many people pay contractors for labor only and take care of materials themselves. Contractors often have a premium that they add on top of certain items when they purchase them and you can end up paying upwards of 30% more for certain materials. It's best to hire for labor only.
Always Get a Second Opinion
If there are any large issues with your home project, take a few days, and do your homework. We were told early on that we couldn't have a gas stove in our home and designed the house accordingly. Once the project was completed, we found out that our neighbors on all three sides had gas stoves and the functionality was clearly available for our street. Don't blindly trust when someone tells you that something can't be done or that this is "the best price available" – do your homework.
Source Materials Online
The internet is a magical place and I can't tell you how many great deals I found on Etsy, Amazon, and Target. Even big-box stores like The Home Depot had more availability and variety online over in-store. It may be hard to visualize products when you are purchasing online, but read reviews and check return policies. Home Renovation Tip: Often times places will let you order online and return in-store.
Make a List For Everything
It's crazy how many things you forget when you are doing a big project like this. For example, in the kitchen, I purchased my appliances, the backsplash, countertop, faucet, lights, cabinets, cabinet handles, and sink. It wasn't until the end that I realized I didn't get a garbage disposal. Do your research on every piece of every room before you begin your project. Go ahead and decide on design, style, and read the reviews. You won't have much time once the ball starts rolling so make a list and start before your project begins.
Make Your Project Schedule Your Bible
The most important of my home renovation tips is this: your contract should outline the schedule of which the project will be completed and at what point draws will be made. 'Draws' is the term for financial payments that the homeowner makes to the contractor usually in percentage form. So for example weeks 2 & 3 will be for demolition, installation of the framing, base work for the hardwood floors, and wiring for the electrician. 10% draw.
From the very beginning, you need to stick to the draw schedule to the T. Let the contractor know that any single delay in any of the line items means a delay of payment. Contractors will often tell you that they need more money to finish a certain section but that makes for a slippery slope. Trust me.
Related: What Someone Should Have Told Me Before Renovating
Know Your State's Laws
This was single-handedly the biggest thing that I learned from this renovation. In the state of Georgia (as with many other states) the law protects the sub-contractors over anyone else. Great – so what? What that means is that your subcontractors need to get paid and more often than not it will be the responsibility of the homeowner.
Here's how it works:
You sign a contract with your general contractor (GC)
The GC signs a contract with a subcontractor and hires them
Subcontractor performs the work
You pay the GC
GC pays the subcontractor
Unless, the GC doesn't pay the subcontractor – even if you paid them. But wait, I didn't have a contract with the subcontractor? Turns out, it doesn't matter. If someone stepped foot in your house and performed a job it is their right to get paid for that work and if the contractor won't pay them, they can and will come after you. In fact, they can put a lien on your house for any unpaid work. I know your next question, can't you sue the GC for not paying the subcontractor? Yes, but more often than not the GC doesn't have funds which are why they didn't pay the subcontractor, to begin with. In every project you should hold the last 10% of the total project budget until the end of the project inspection is complete. The GCs should take this cut, but they often take their cut early on and leave the remaining for the subcontractors. That means that if the GCs don't finish your project, you don't pay that last 10%, and the subcontractors are the ones who don't get paid – and they will come to you directly to collect. Does it sound like I'm speaking from experience? Look into lien waivers for your state to protect yourself.
Related: Our Mini Home Reno Home Reveal
---
Final Thoughts on Home Renovation Tips
I highly recommend knowing what the end goal is for your project. Is this house your forever home or is it part of a 3-5 year plan? When we bought this house 5 years ago, we had chosen it as a 3 to 5-year starter home. By doing the renovation, I think we bought ourselves another 3-5 years. It's important to consider how much equity you have in the house and what adding money into the renovation will do for your resell price. You need to be careful to not outprice the area and you never want to have the "best" house on the block. Before you tackle a big project like this, talk to anyone who has renovated a property. Ask specific questions and