We've been planning this trip to Thailand for nearly two years and even though we booked nearly 11 months ago, the trip still kinda snuck up on us. We sourced hundreds of recommendations and itineraries to find the best travel plan for us and I'm happy to share the details of my trip in hopes that it helps you prepare for one of your own.
After a short stint in Bangkok, general itineraries recommend that you head north for a few days before ending your trip in the south of the county on an island. More or less, we did just that. Here are the details of our trip including where we stayed, where we ate, and what we did. Enjoy!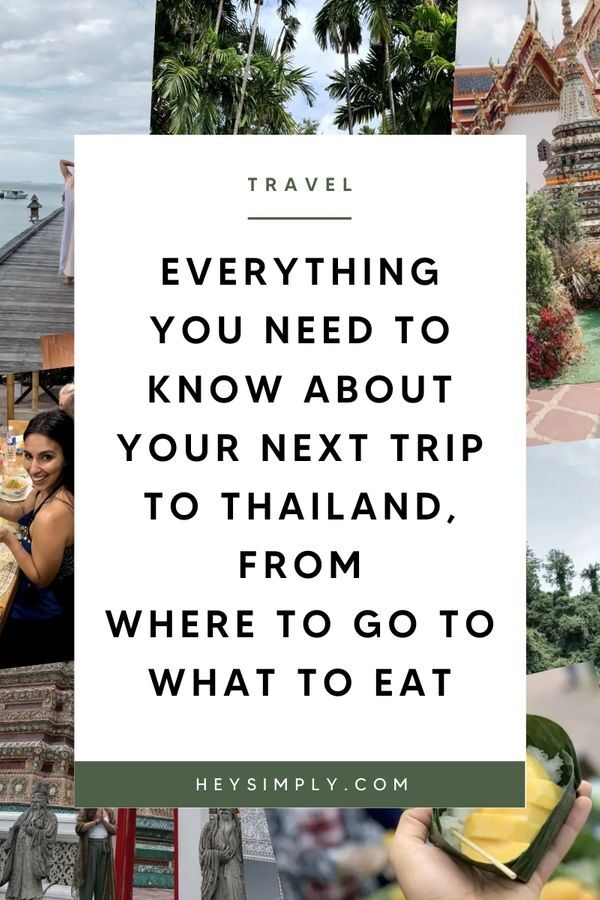 BANGKOK
We began our trip by flying into Bangkok. It's the hub of Thailand so it's much easier to fly in and out of the capital. As we were told, there isn't much to do in Bangkok so a short amount of time would suffice. We did about a day and a half there and another day at the end of our trip. In my experience, I would say that this was a good/ amount of time.
Where To Stay In Bangkok
On our initial stay in Bangkok, we opted for a beautiful hotel that came highly recommended. It was closer to the river and not in the heart of the city, but the tradeoff was incredible views. The Avani Riverside hotel was a modern space and we highly recommend embracing your jet lag and waking up at the crack of dawn to watch the sunrise over the infinity pool on the rooftop of the hotel. Their restaurant also looked delicious and had live music, but we were in bed by 8 PM and didn't get to enjoy it. #ThisIs28
Where To Eat in Bangkok
On our first day in Bangkok, we stayed central to the city center and therefore ate most of our meals there. We had breakfast at The Coffee Club which is a chain restaurant near the hotel and enjoyed a wonderful vanilla latte. I had the berry pancakes and Sahir has the Panang Curry – welcome to Thailand.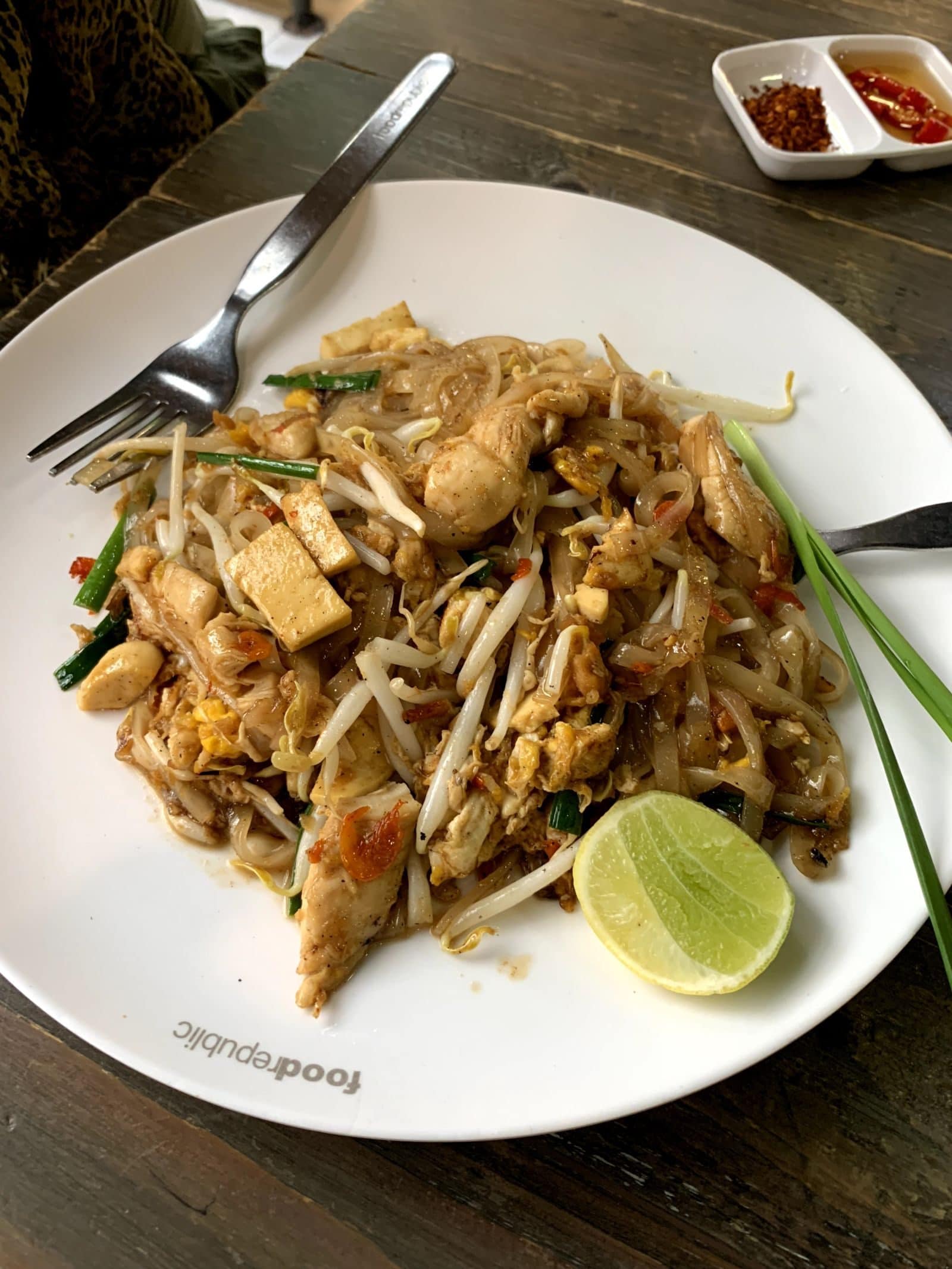 We had lunch near the hotel as well on our arrival date at a cute restaurant named Basil. Our subsequent meals were near our shopping adventure at Asiatique Market and the Siam Mall(s), more on that below.
On our last day in the city, we wanted to end on a high note and opted for a day of massages and good food. We looked for a well-reviewed massage experience and came across the Perception chain of massage spas. These are places that employ fully blind masseuses. It has affordable rates, though slightly higher than normal, but it felt good supporting a business model with a purpose.
Our final dinner was at Eat Me which is a splurge by any means but still considerably less expensive then what the meal would have cost in America or Europe. This restaurant was ranked on the Top 50 Restaurants in Asia and we got a last minute reservation. If you are looking for a high end experience then we highly recommend this restaurant. It's located in Silom which is just east of the city center of Bangkok.
What To Do in Bangkok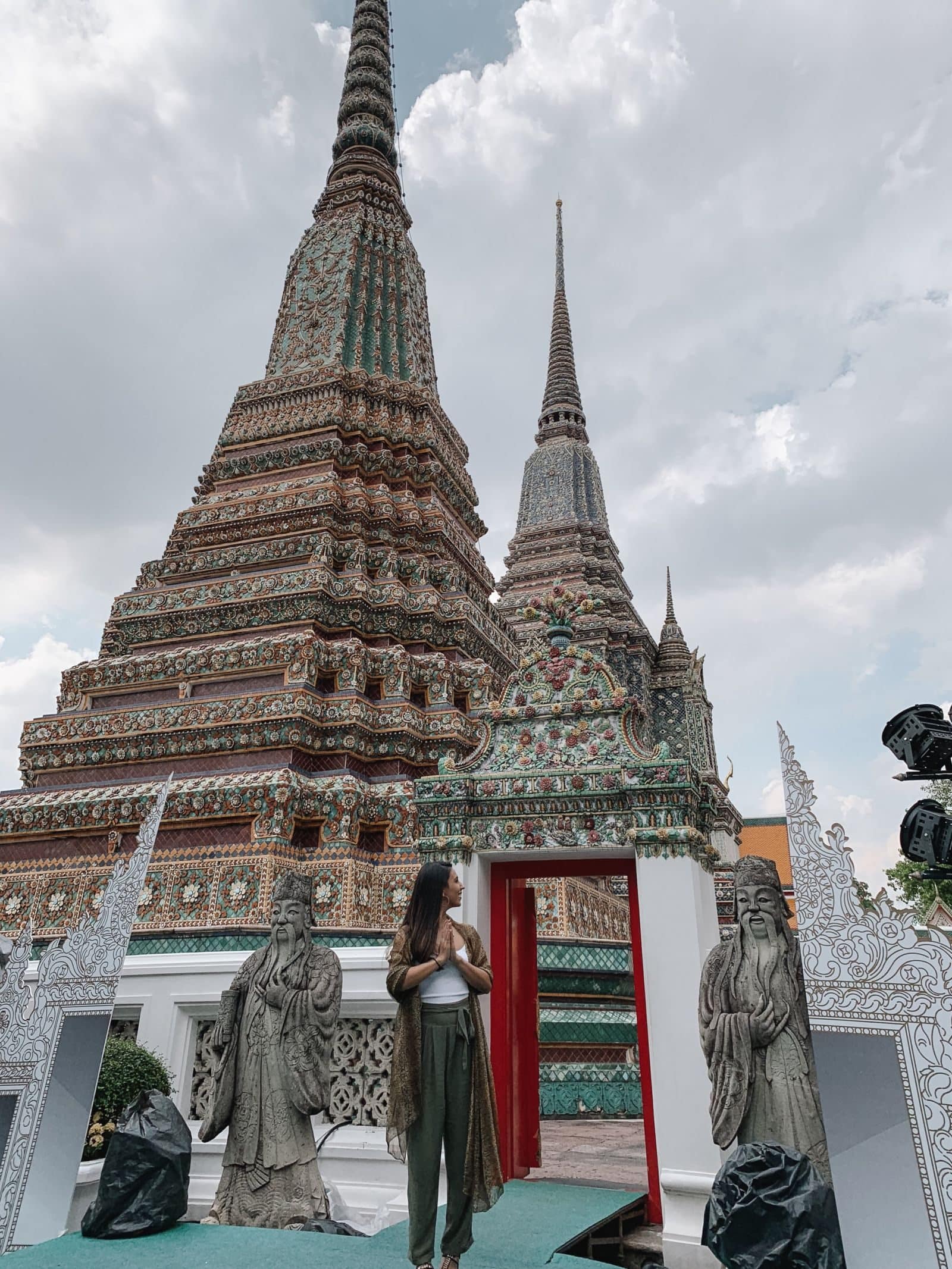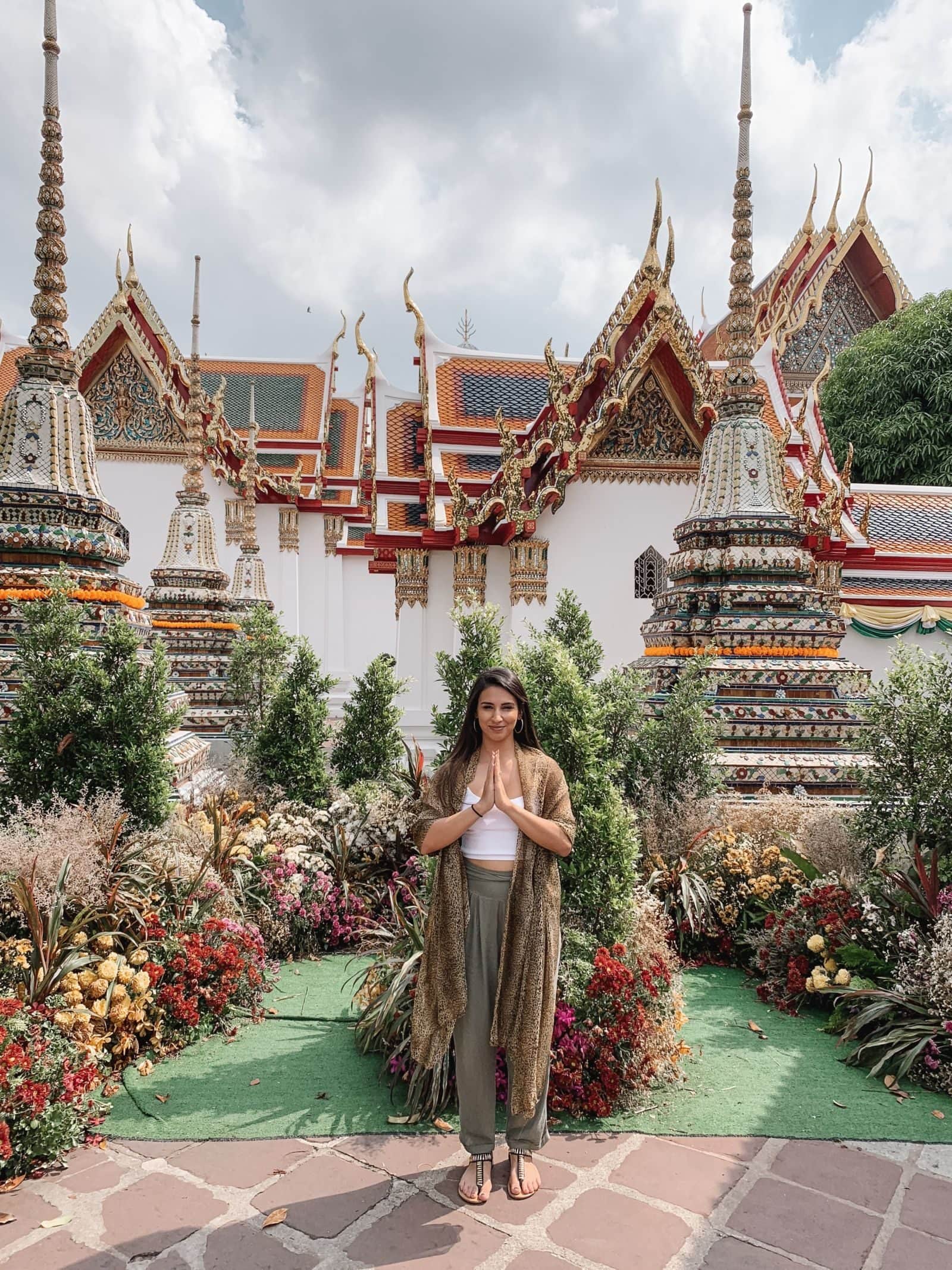 You've got to visit a temple if you are going to Thailand and we started with one of the best ones. We went to Wat Pho in the morning and got to see the reclining Buddha. Honestly, there are so many beautiful temples that you could spend your entire trip visiting them. Be sure to remember to cover your knees and shoulders! The second best part of the Wat Pho temple was the little market of food and drinks from the community. We had one of the best Mango Sticky Rice desserts made from a cute old couple at the temple. Note: The temple does have a nominal entry fee of 100 ++ ($3USD) but does include a free bottle of water. Score.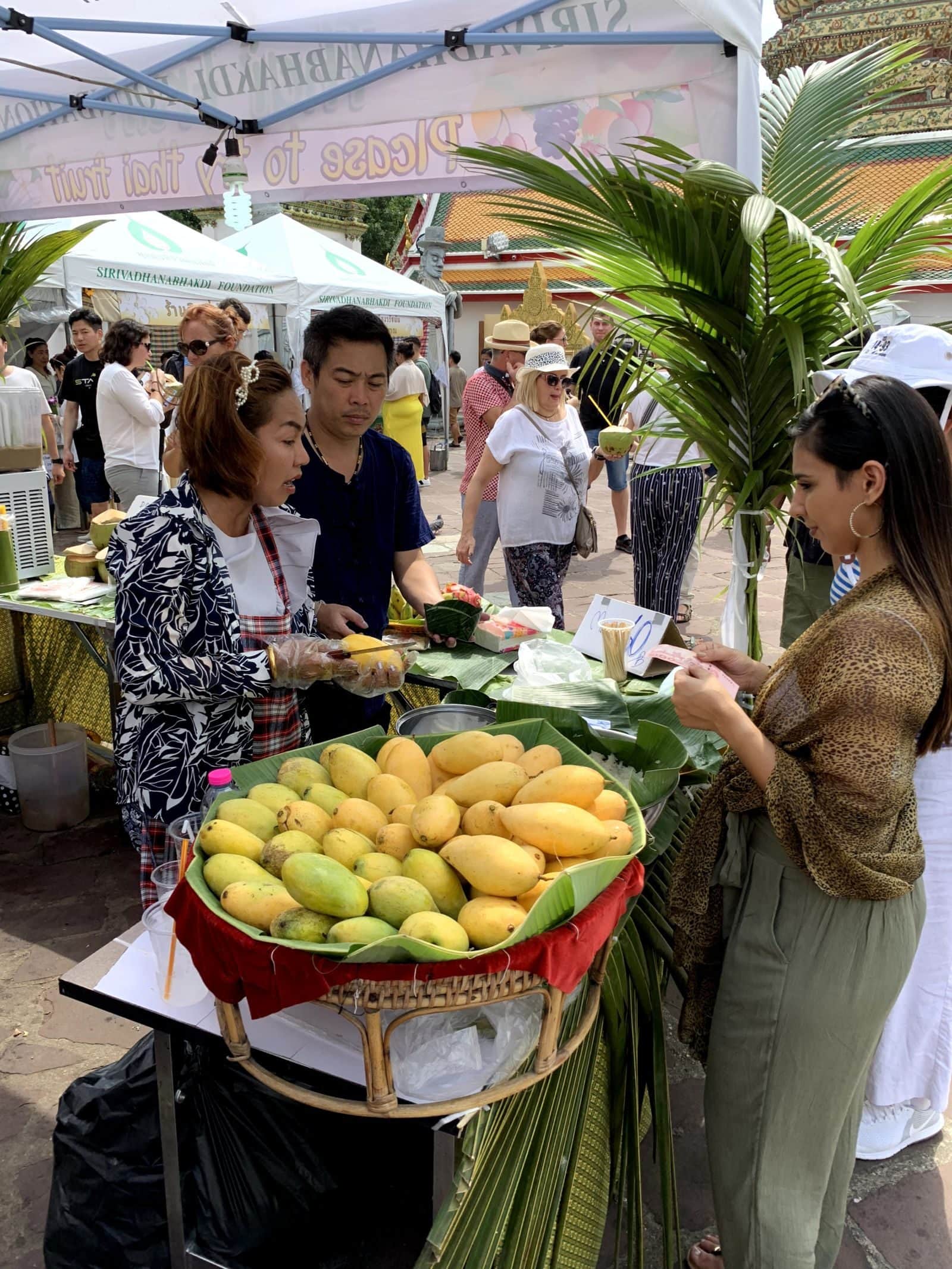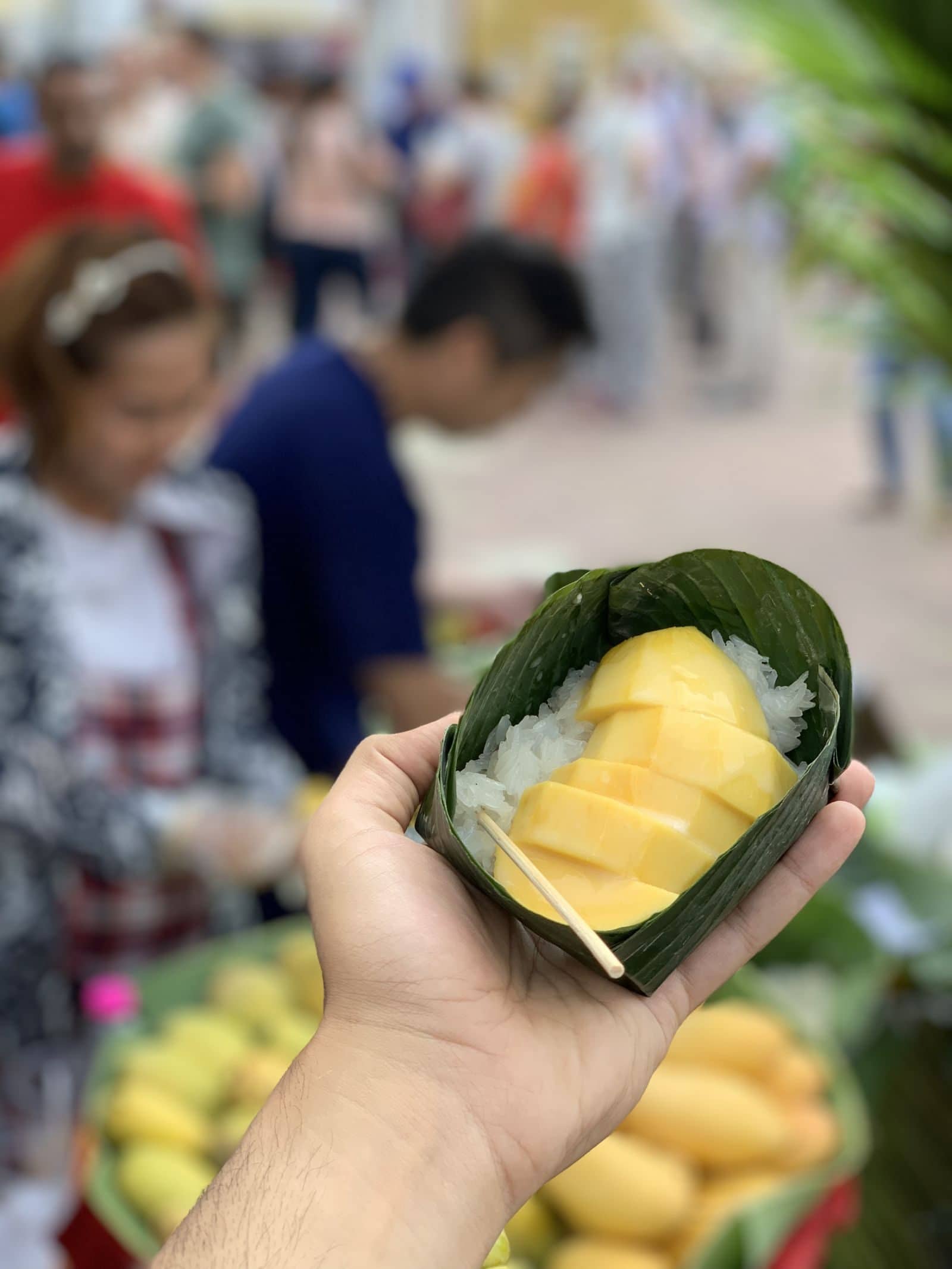 We aren't excellent shoppers and honestly are pretty terrible at buying gifts where we travel but we made an effort. Bangkok is famous for it's shopping so we made three solid attempts. The first at Asiatique the night we arrived, the second on the subsequent day at the Siam Discovery Center, Siam Center, and the super posh Siam Paragon malls. They are all relatively connected or across the street from each other. The food court is fabulous and a bit of an adventure. We put 200 ++ (Thai Baht) which is about $6.50 – onto a card and purchased food with the money on that card. Whatever is remaining, you got back when you returned the card. We feasted and got money back, plus everything was made fresh, yum!
What we skipped, but heard good things about:
Chatuchak Weekend Market
Floating Market
Restaurant Cabbages & Condoms
The Indian style restaurant Gaggan
Custom tailored Men's Suits at Cashmere Silk
Grand Palace
Michelean Star streetfood from the woman in the black goggles at Raan Jay Fai
Related: What To Know About Traveling With Bae
CHIANG MAI
If you want an authentic experience, this is where you need to go. Chiang Mai is well known for it's proximity to remote excursions like Elephant Santuaries and Tiger Kingdoms. Chiang Mai has many tourists so it accommodates with a variety of activities for people to stay busy while visiting.
Where To Stay In Chiang Mai
We stayed at the Rachamankha hotel which is a welcome oasis from the otherwise busy streets of Chiang Mai. When we got into the hotel it was Sunday late at night and the restaurant on site was closing so we were instructed to head into the city for the tail end of the Tha Pae Walking Street market which happens every Sunday. The market is on Rachadamnoen Rd and we were determined to complete the entire course. It took us about 25-30 minutes and helped us meet our step count for the day.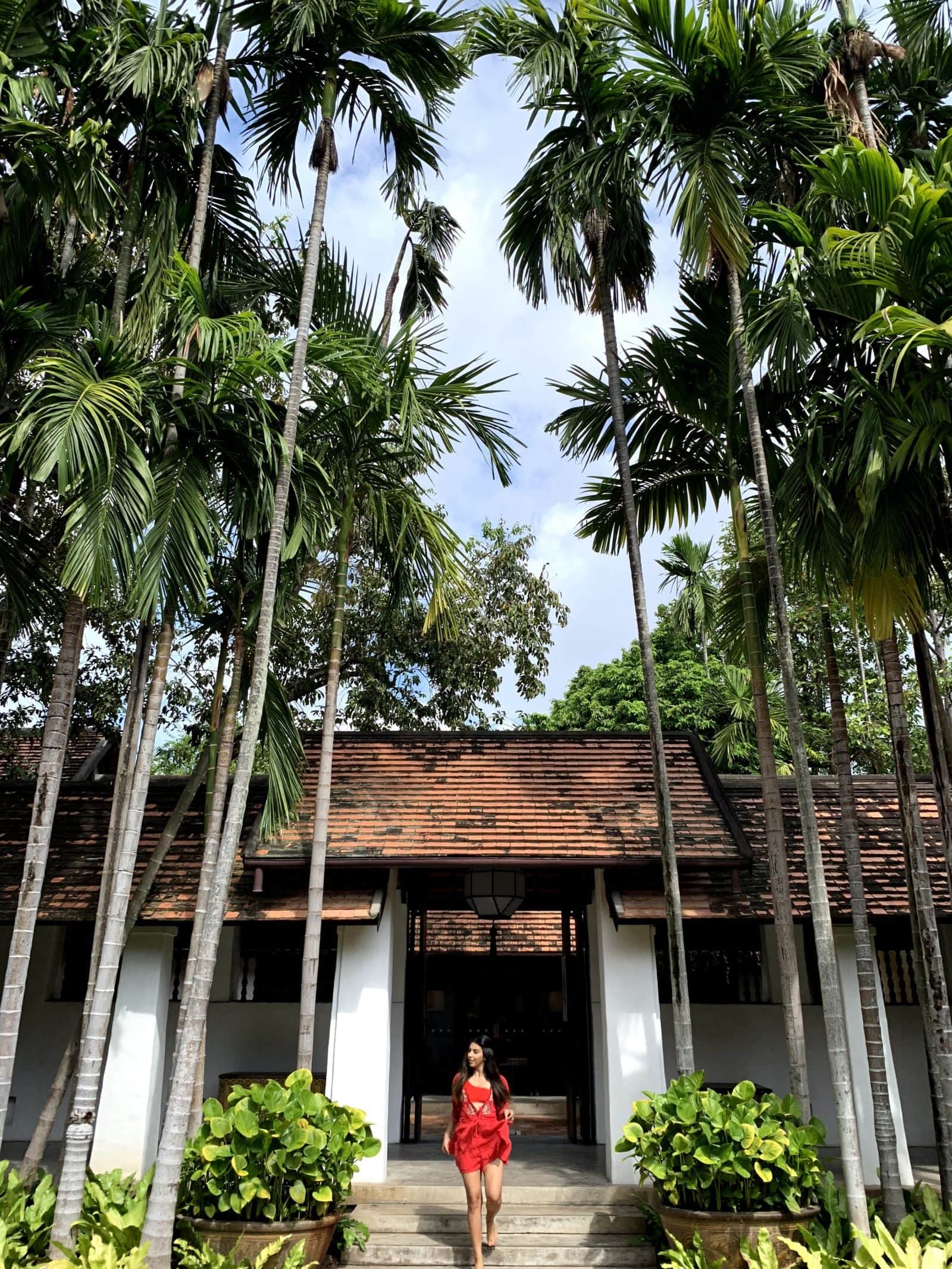 Where To Eat in Chiang Mai
You can't do Chiang Mai without trying their namesake, Chiang Mai noodles or Khao Soi. This dish is the cousin of the well known Curry Kausur and is similar to the dish that can be found in Myanmar, Laos, and Burma. This three part dish consists of a spiced chicken, coconut based yellow curry and type of noodle. They are literally able to be found in every corner, but some of our favorites were It's Good Kitchen (where the Green Curry was also fantastic) and the quite literal hole in the wall – Khao Soi Khun Yai. There are only 4 things on the menu here and we got 1 Khao Soi with chicken, one with beef, and two cokes for 110 ++ (~3.50 USD) and yes – it was delicious! It reminded me so much of my favorite dish that both Sahir and I grew up eating called Curry Kausur. We love it so much that we even learned how to make it for ourselves, see the recipe below.
Related: The Best Recipe for Burmese Curry Kausur
What To Do in Chiang Mai
We finally took advantage of the time in Chiang Mai to indulge in Thai massages. We did two different kinds: Thai Massage & Oil Massage and boy are they different. We first tried the Thai Massage which is generally cheaper than it's Oil counterpart. A Thai massage is less like the one you can find in the states. It focuses on reflexology with your therapist generally using their hands, feet, elbows and whatever else they can find to reach certain pressure points in your body. I'm glad we did this first because it was an experience to say the least. I looked over once and say the small Thai woman standing on Sahir's back. I honestly really enjoyed it and loved having my back cracked in so many places. We opted for a local spot called The Giving Tree that was affordable, but also air-conditioned & English-speaking. We paid 300 ++ for each of us and then tipped 100 ++ on top to that, so roughly $11 USD a person for an hour. This was our favorite massage of the trip.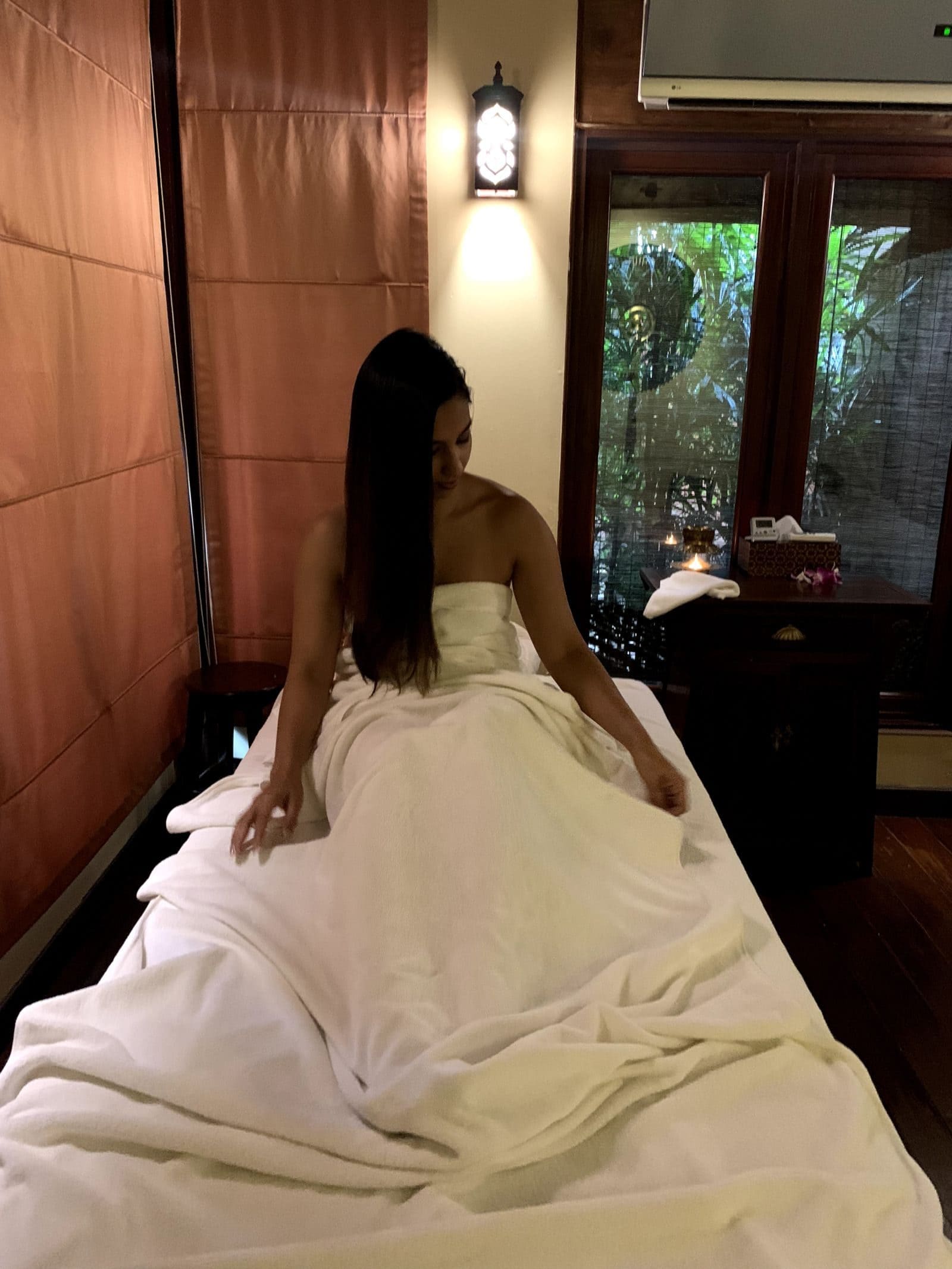 Our second spa experience was a bit more luxurious. We went to the Oasis Day Spa and had a 2.5 hour treatment including a mango sticky rice scrub, facial and hot oil massage. Honestly, the oil massage just felt like a general Swedish massage with a little bit of pressure and the scrub had both of us so incredibly sticky that we quite literally made us take an outdoor shower. It was.. interesting. That experience ran us about $140 USD for both of us with tax and tip. Not bad for a half day at the spa!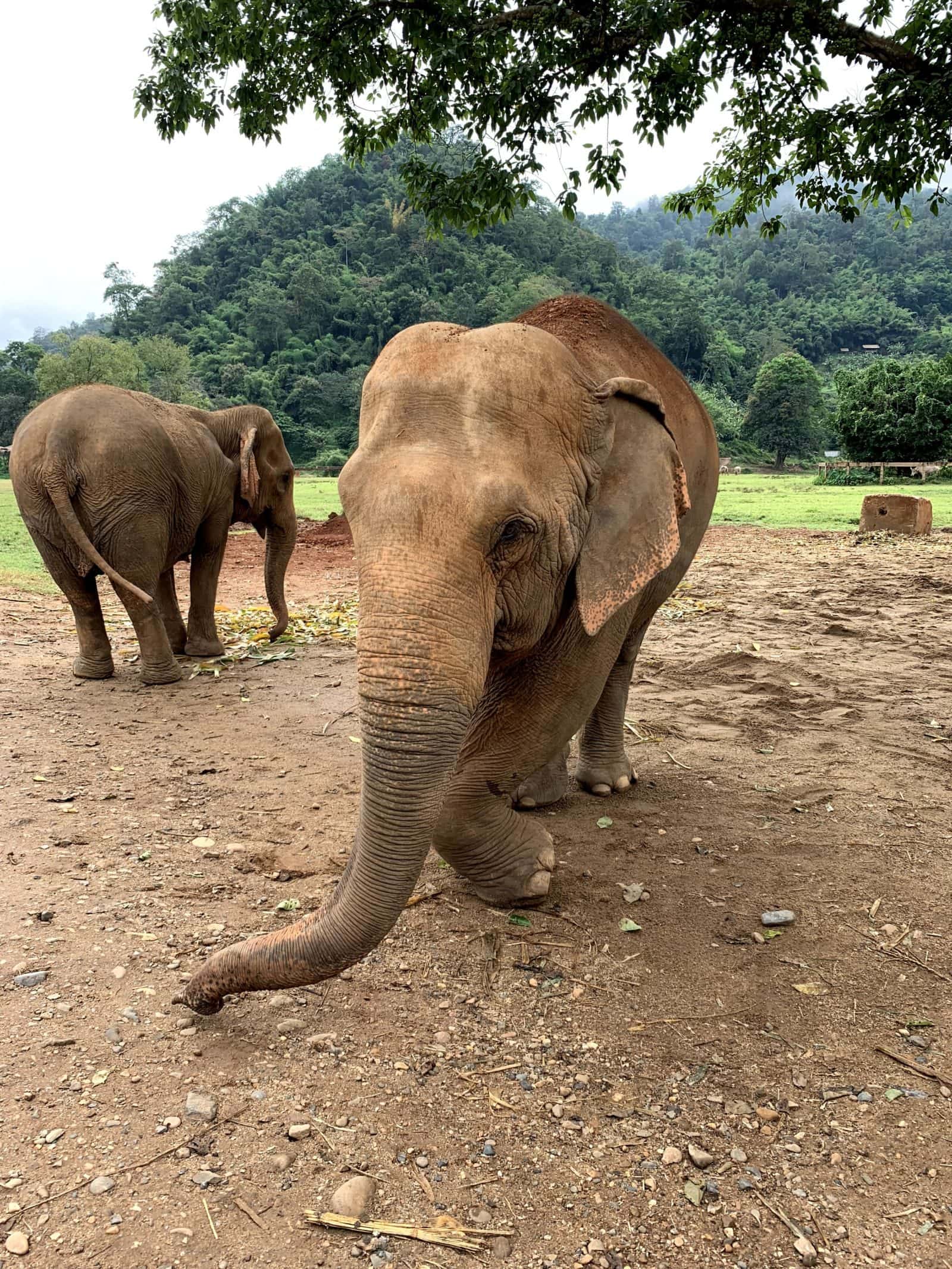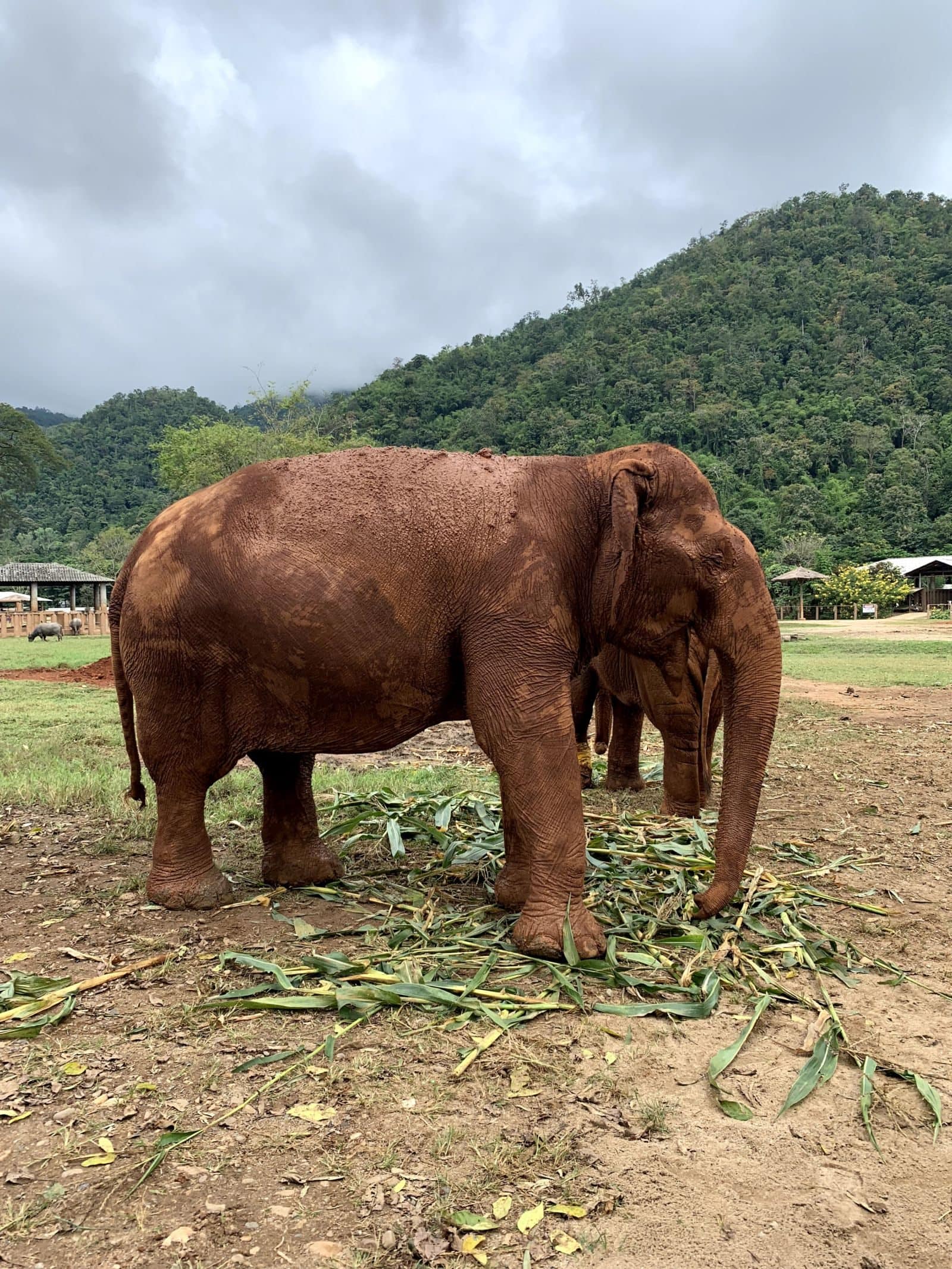 The highlight of our trip up north was without a doubt the Elephant Sanctuary. We did a lot of research about the different elephant excursions in Chiang Mai and ultimately went with the one that is a pioneer for protecting the elephants, The Elephant Nature park. I can't express how important it is to do your research and go to a place that is reputable, and that means – no riding! ENP has over 80 elephants that they have rescued from trekking, logging and riding camps and many of them have disabilities like being blind or loss of limbs. It is absolutely heart wrenching to see these majestic elephants and hear the stories of their previous lives and the abuse that they endured. We were happy to spend the 5000 ++ ($175 USD for both of us) to support the mission and the company picks you up and drops you off to your hotel. ENP employees over 300 staff members and has over 100 acres for the Elephants. Here you can observe them in their natural habitats: playing and bathing and offer them sweet treats like bananas and watermelon. Well worth every penny!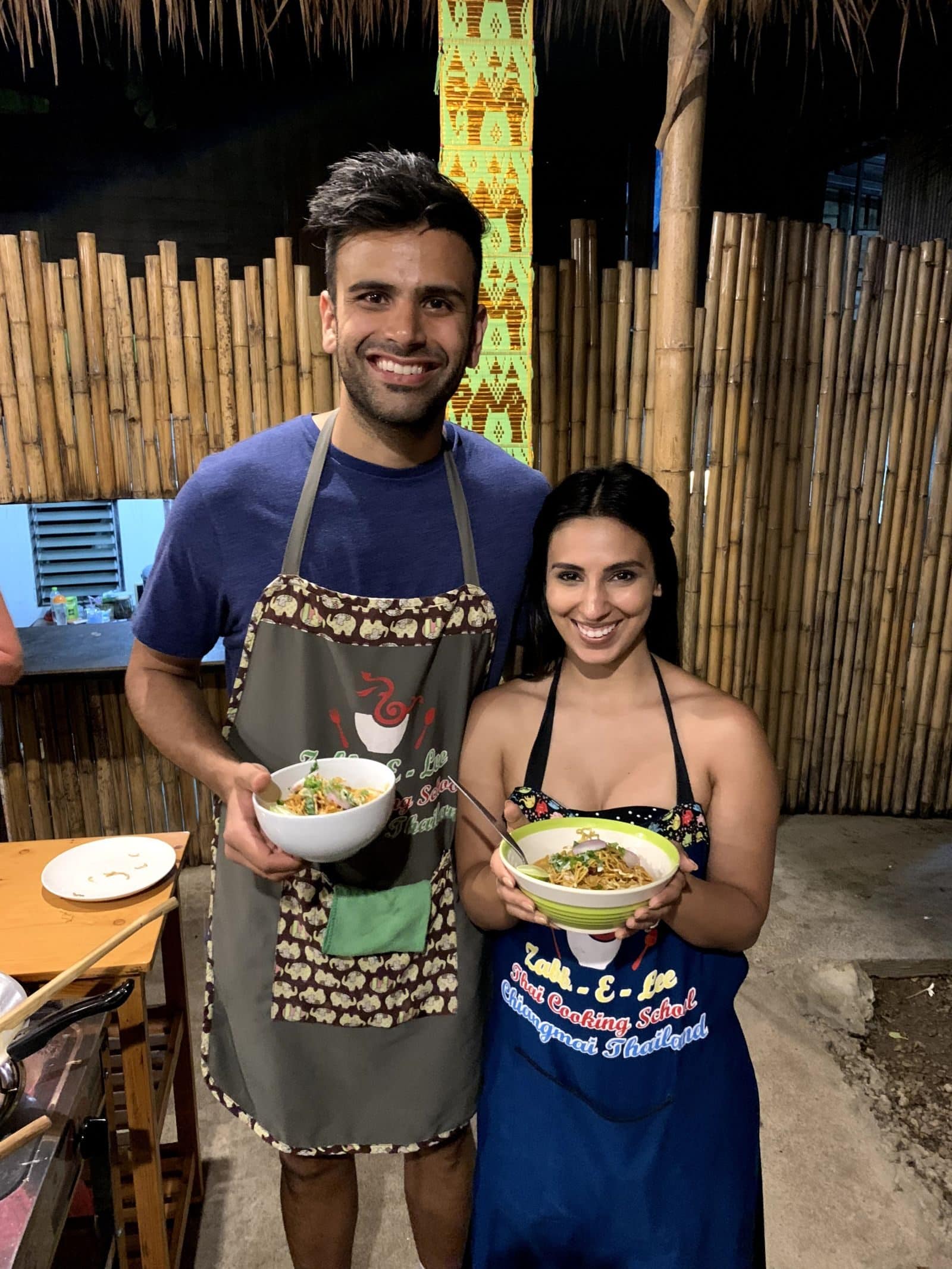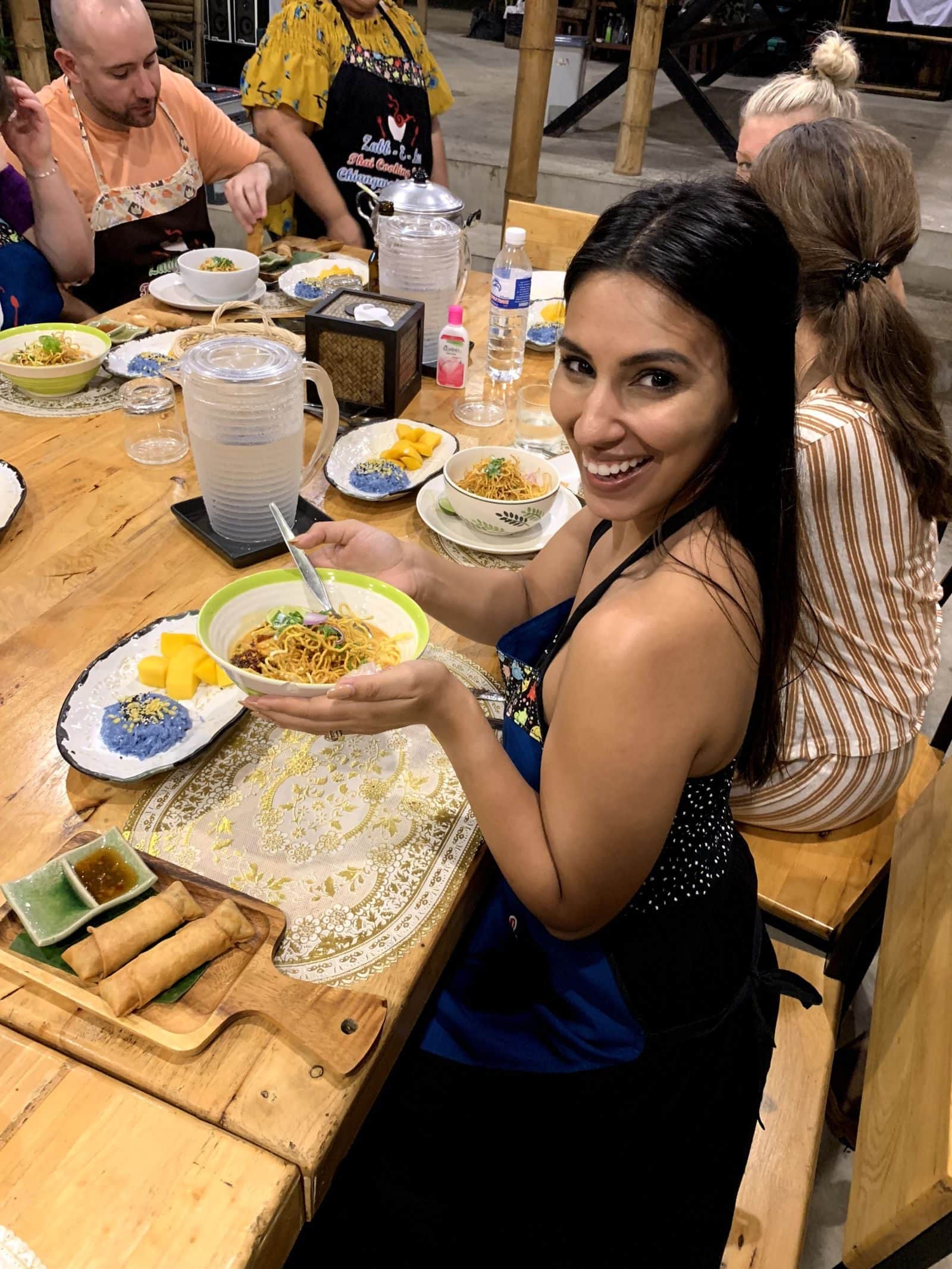 Our last adventure in Chiang Mai was the Zabb E. Lee cooking school. We did the afternoon class and were picked up around 4 PM and dropped off around 9:30 PM. The cooking class allows you to pick your own menu for what you will prepare from a list of options and begins by taking you to a local market where you can learn about the different spices, fruits, and vegetables that are commonly used in Thai cooking. This was especially cool for me because we often make Thai food back home in Atlanta and don't always have every herb or spice that we need. It was nice to put a face to the names that I had read about in so many recipes like Keffir limes and lemongrass. We loved our instructor, KISS KISS who was full of personality and we worked hard for our 5 course meal. Sahir and I both learned so much and got to take home a cook book for us to attempt to recreate our meals at home.
Related Post: The Absolute Best Thai Beef Salad Recipe
What we skipped, but heard good things about:
Wat Prathat Doi temple
Wat Suan Dorg temple
Restaurant Khao Soi Islam (apparently has amazing Pakistani style dishes like Biryani)
Restaurant Cherng Doi Roast Chicken
Penny's Restaurant
Rustic & Blue for brunch
PHUKET / KOH YAO YAI
We knew we wanted to end our trip with a relaxing few days so we opted to skip the traditional island vibes of Phuket and instead took a ferry from the marina about 20 minutes west to the remote island of Koh Yao Yai. Rumor has it that Phuket was also beautiful but I can't say for myself.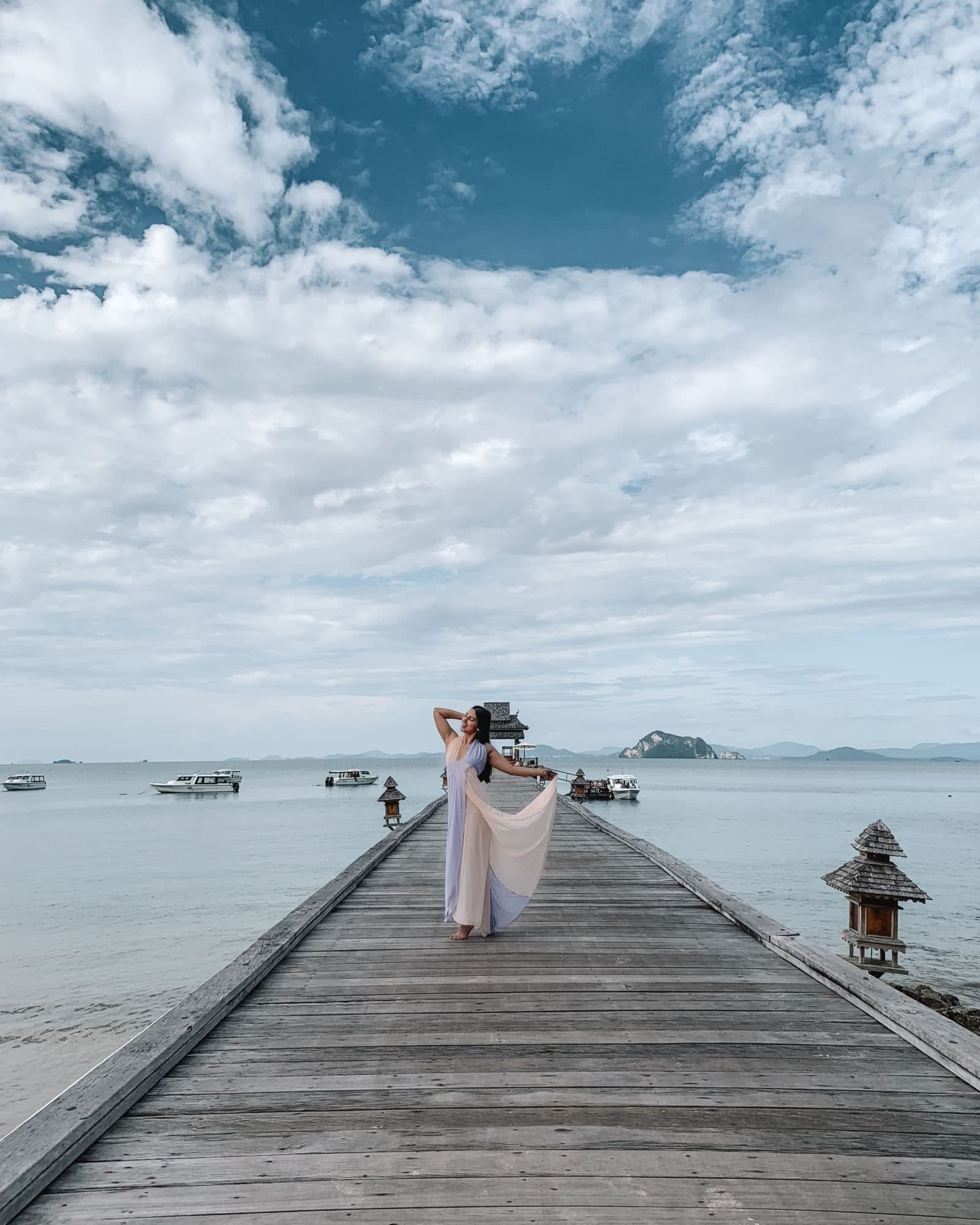 Where To Stay In Phuket / Koh Yao Yai
We opted to stay at the Santhiya Resort in Koh Yao Yai. While we booked on credit card points, and stayed in a pretty ornate villa (it was two stories and slept 4) that cost us the equivalent of about ~$600 USD a night there are many rooms that are a part of the "hotel" area that don't have private pools but are very affordable – read ~$200 a night. While they may not have their own pool, you have full access to the resort which is so worth it.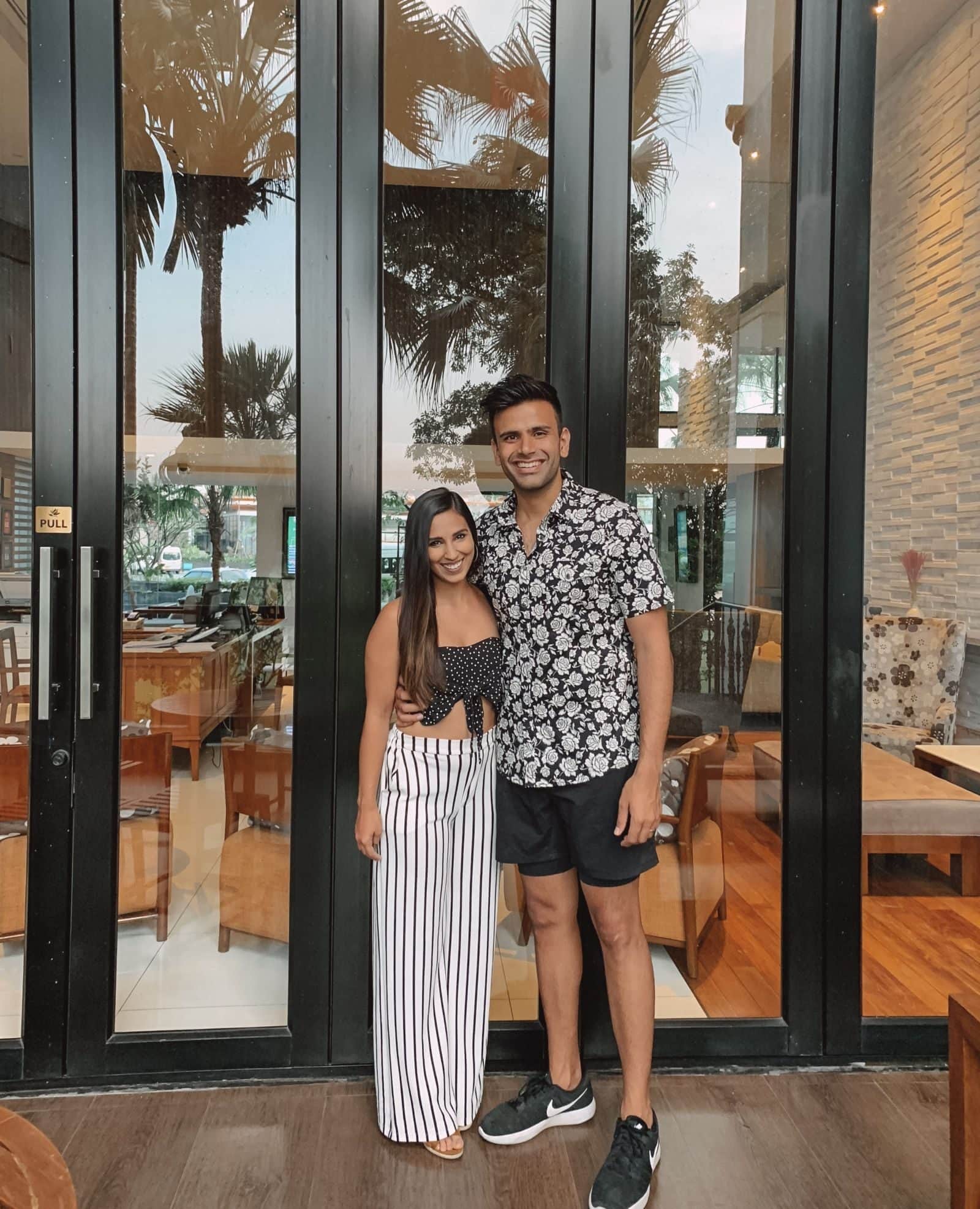 Where To Eat In Phuket / Koh Yao Yai
The Santhiya Resort has 6 different restaurants. We chose to eat breakfast every morning at the Saaitara Restaurant because of the spectacular views and often had lunch at the Chantara Restaurant because we were at the beach and it was nearby. Our favorite meals were at the Kanthok Restaurant which is a) the only restaurant that was air conditioned and b) such a fun atmosphere. It is a more upscale vibe then the other restaurants onsite, but we never had a meal over 1000 ++ or $35 USD for both of us.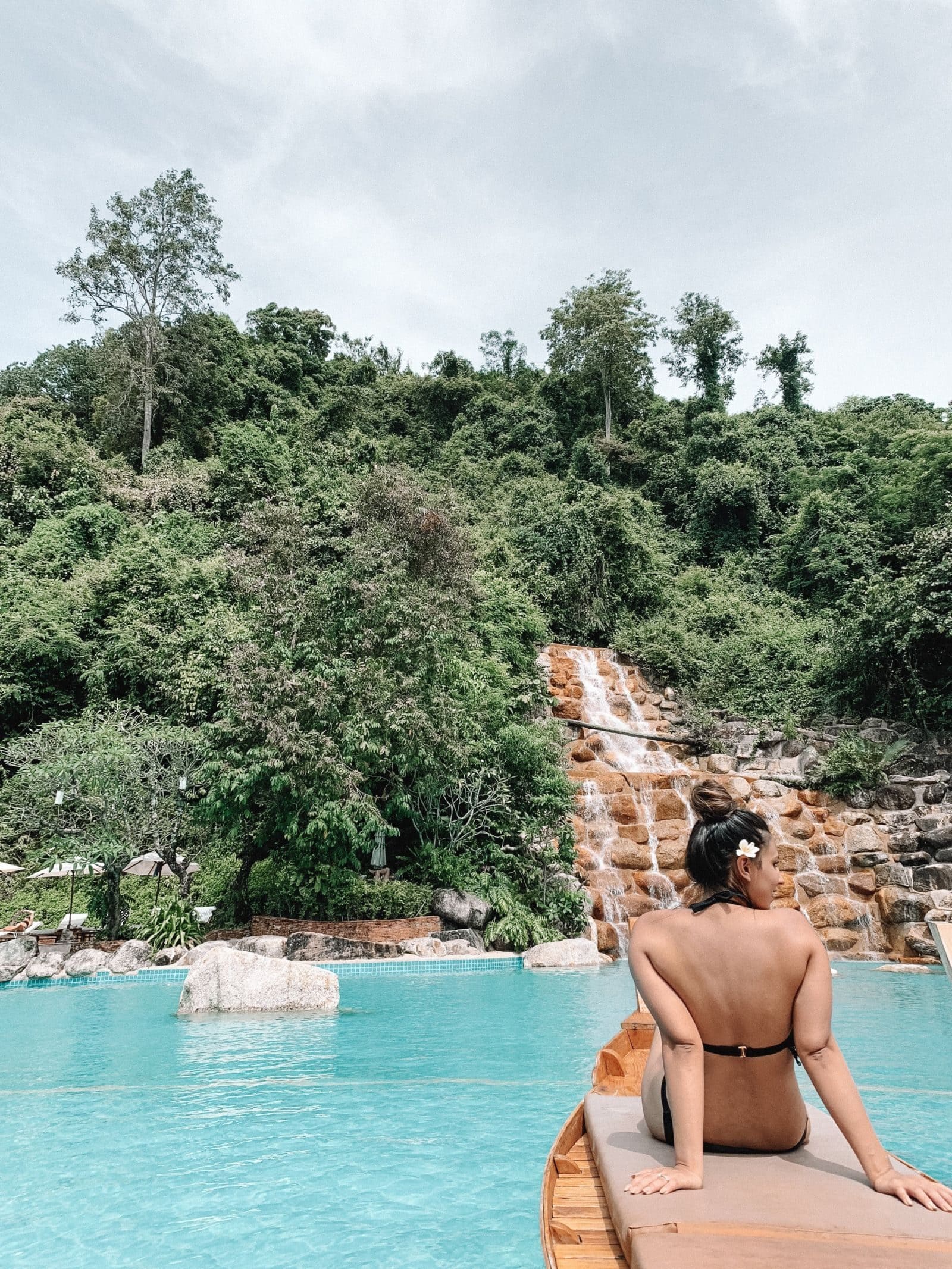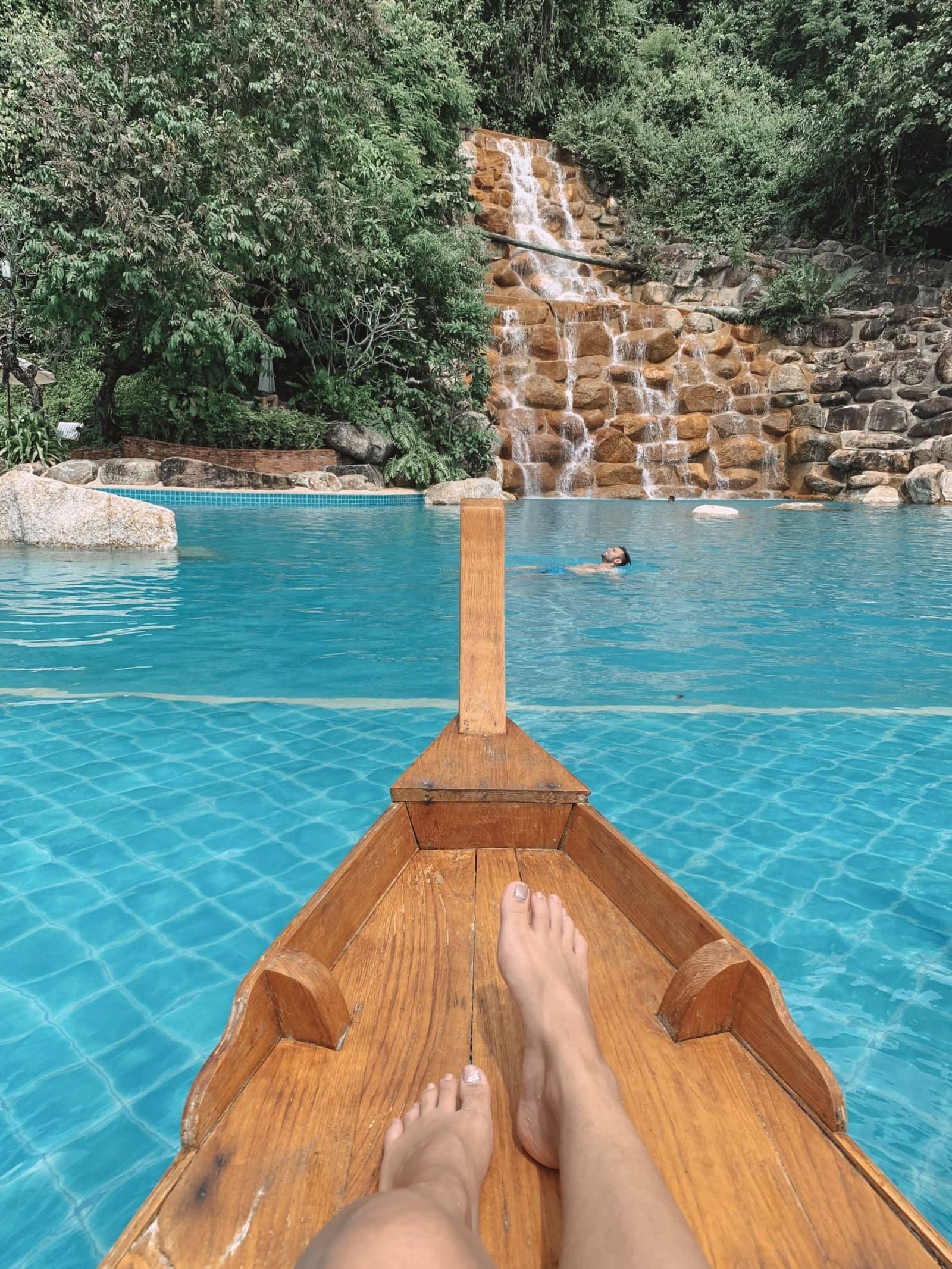 What To Do In Phuket / Koh Yao Yai
Remote island life is what you make of it. We wanted this to be a relaxing few days so we spent our days at the beach renting kayaks and paddle boards or at our infinity pool. We ate delicious meals and went to morning yoga. There were options to go to movie nights and Thai dancing shows. You can also take excursions to go to the Phi Phi islands or snorkeling.
---
I hope this helps you plan your trip to Thailand. Our entire trip was 10 days with 2 of those spent in travel so I can see others spending a full two weeks. Other popular options include visiting Vietnam, Malaysia or Bali during this trip which makes sense since you are headed all the way around the world. Travel time for us was about 24 hours both ways with short layovers in Seoul, South Korea. Thailand was an incredible trip and I highly recommend it as a vacation spot!