This has got to be one of the best posts that I have ever written, or at least the most delicious. Kari Khaosay (also spelled, Curry Khouser, Kari Kausar, etc) is a recipe that has been in my family for generations and is hands down my favorite dish… ever! Good news, it's my husband's too! Bad news, it's got a lot to parts to the meal. Learning how to make this on my own was a little scary, but after face timing my mom quite a few times I finally got it.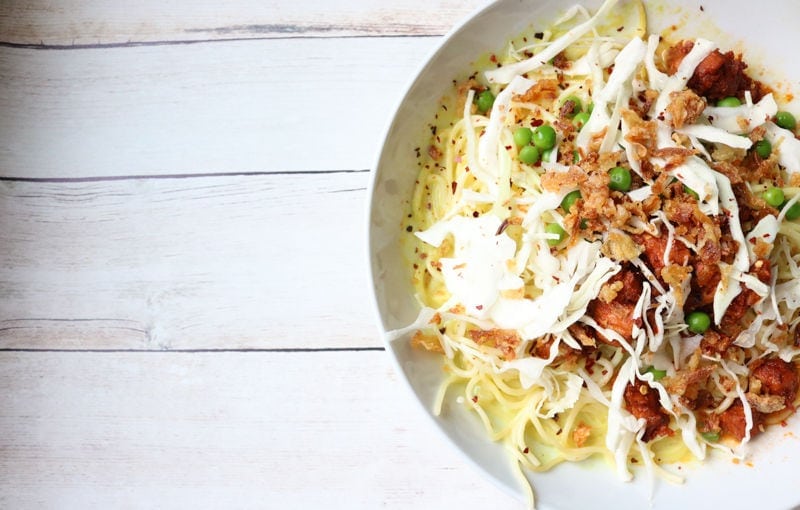 This dish consists of three main pieces: the coconut curry, the spicy chicken, and the pasta. We love to pile on the toppings so making Curry Kausar means chopping the cabbage, slicing lemons, shredding carrots, the whole nine. This dish originates from Burma so it has the hints of East Asian and South Asian flavors. I have no idea how my Pakistani family stumbled upon it, but I'm so happy that they did!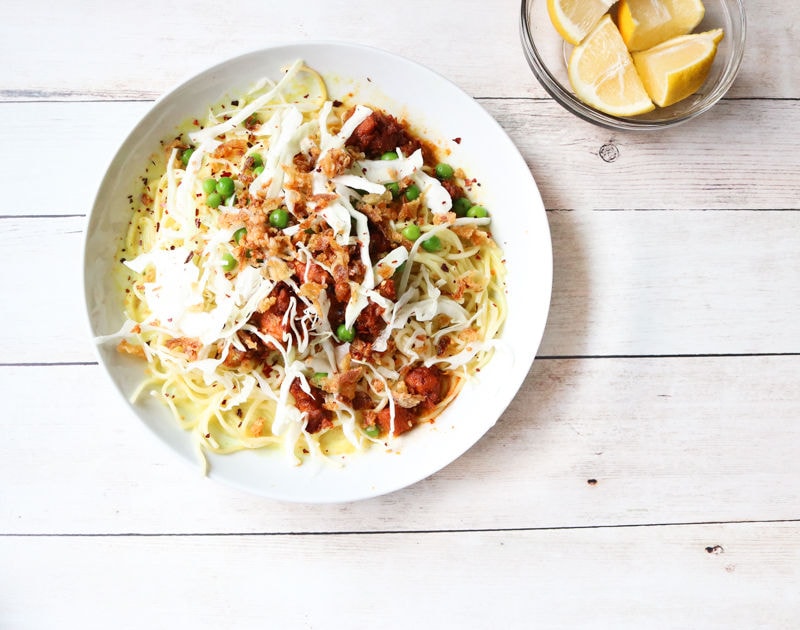 Related Post: Chipotle Shrimp Quinoa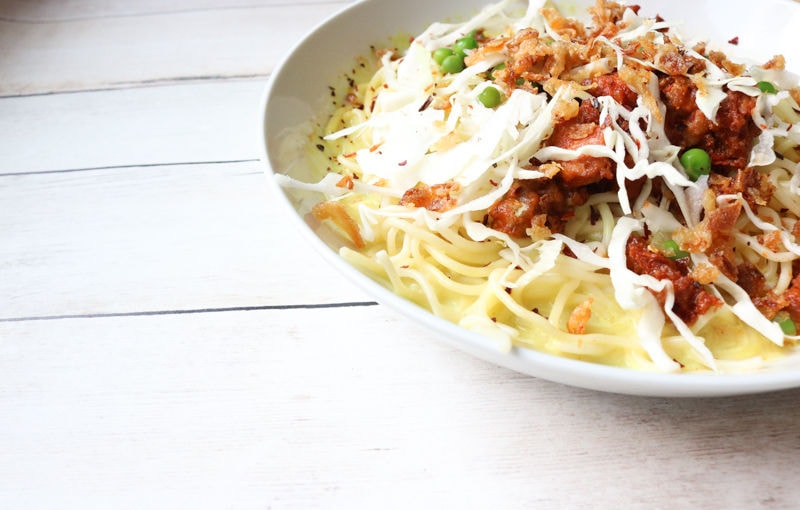 I follow my mom's recipe so I use chicken breasts, standard coconut milk (don't try to skimp with the low cal) and when it comes to the pasta, Barilla is always best. Because this is a family recipe, so many families have different ways of making it. I remember going over to my friends' houses as a girl and being so excited that their parents made Curry Kausur only to be so confused! Variations include using beef instead of chicken, fettuccini instead of angel hair pasta, and lemon as a base instead of a garnish. Although I'm bias and my mom's version is my favorite.
Related Post: Vietnamese Summer Rolls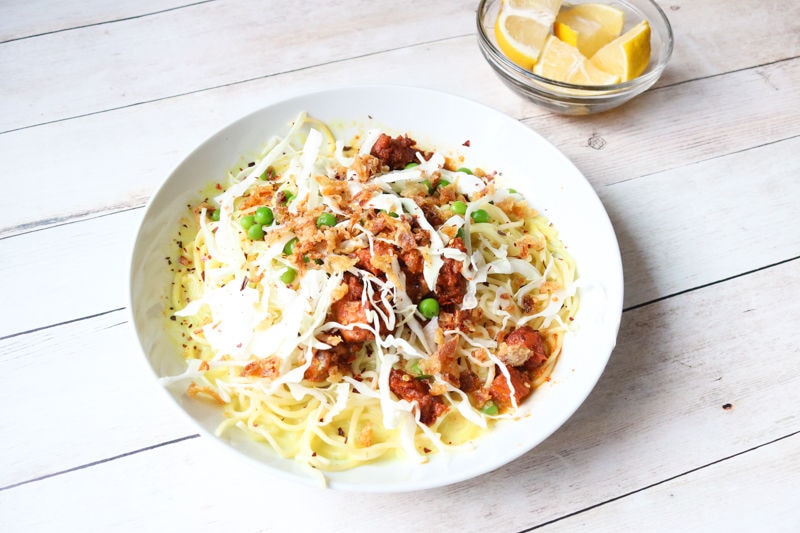 [yumprint-recipe id='4′]