Another week, another Amazon post. Welp! These are my latest Amazon conquests and of course, I had to share them with you. I'll admit, I wasn't quite sure about all of them and in fact, number four is actually something Sahir ordered but credit where credit is due, it's a good one. These are the best Amazon finds under $20.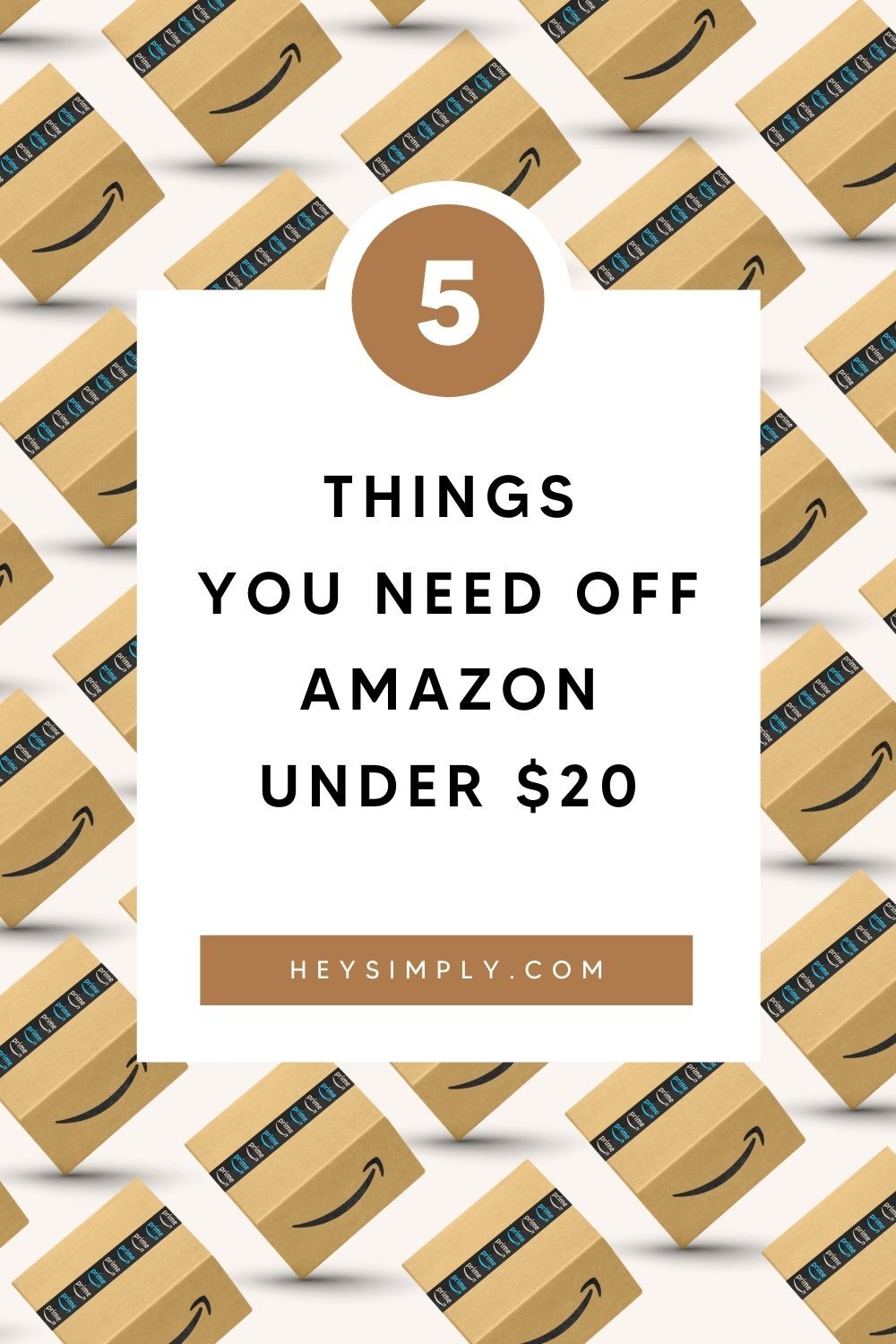 This edition of "True Life: I'm Obsessed With Amazon" features only items that are under $20, as to minimize prime guilt. I hope you find this mix of lifestyle, home, and beauty picks helpful and if you end up adding them to your cart, let me know what you think of them when you get it! I'm always on the hunt for new products to share with you guy.
Related: These Amazon Purchases Changed My Life
Okay, funny story, I got a PR package from Laura Mercier and aside from the amazing set of primers they sent me, they also sent over a notebook and a pen and guys— the primers are pristine, but so is this pen! Overnight I became someone who doesn't let others borrow my pen and watch them like a hawk until they return it. I realized that this probably wasn't a good way to live my live, and luckily found a set of 20 pens (all black ink) on Amazon from the same company. Full transparency, it's not exactly like the original but it's about 85% the same.
Related: Best Things I Bought On Amazon This Month
I actually had someone on Tik Tok comment on my post and tell me to check out this loose powder for baking. I wasn't sure what to expect but the package is huge and it was less than $6 so already I'm impressed. I've used it once and I get the hype. This one is worth the money. For exact tips on how to "bake" your makeup, make sure you check out this post.
I try to send a little thank you gift to my brand partners every month and hate not having cards on hand. This stack of 48 blank cards are cute and professional, plus perfect to mail with a standard stamp. If you have any events coming up where you would need thank you cards I highly recommend these.
Okay if this seems out of place, it's because it's the one that Sahir ordered. Not sure what cooking video he watched to make him think, "Hey, you know what we need? A meat masher" but I'm not gonna lie, I love it. We make ground chicken dishes like Basil Chicken (remember the recipe here) and breaking up the meat was so much easier! We've also used it when making meatballs and kebabs and it's a game-changer. You win Sahir, I'm impressed.
Related: 4 Insanely Useful Gadgets You Can Only Find On Amazon
Maybe I'm spending too much time on Pinterest, but I've recently become obsessed with organizing all of my beauty and skincare products. Normally they are shoved into boxes at the top of my closet or in drawers, but hey, brands spend a lot of money on packaging and I should show it off! More on this to come, but I'm planning a big "shelf" product and need some clear risers to make it happen
Related: 9 Genius Things I Bought On Amazon This Month
---
I hope you guys found some of these products helpful, you can find all of my other Amazon roundups here. If you want to suggest an item for a future post send me a message on Instagram here. I'm always become to suggestions and sharing the best of the best with the Simply Squad!