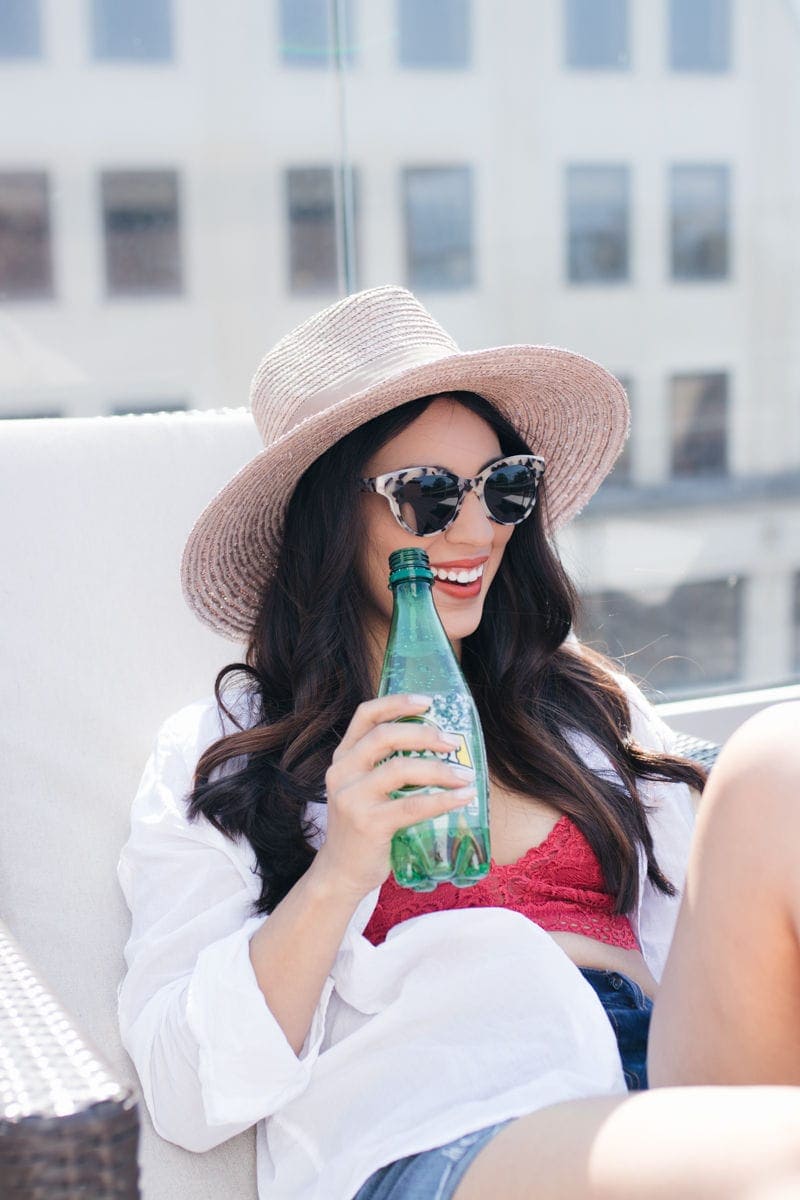 Unlike many Atlanta residents, I'm lucky enough to call the city my native home. I was born in the city and grew up in a northern suburb. I went to college at the University of Georgia and moved to the city with my husband (& now puppy!) It's not uncommon that when someone lives in the same place their entire life, they get antsy and eager to move to another place. I, however, love the city of Atlanta and am proud to call it home. To me, Atlanta is constantly changing and growing and it's an exciting time to be a resident in the city of Atlanta. Between the expansion of the beltline, the new bike initiatives, PCM and Krog Street Market – Atlanta is a pretty cool city.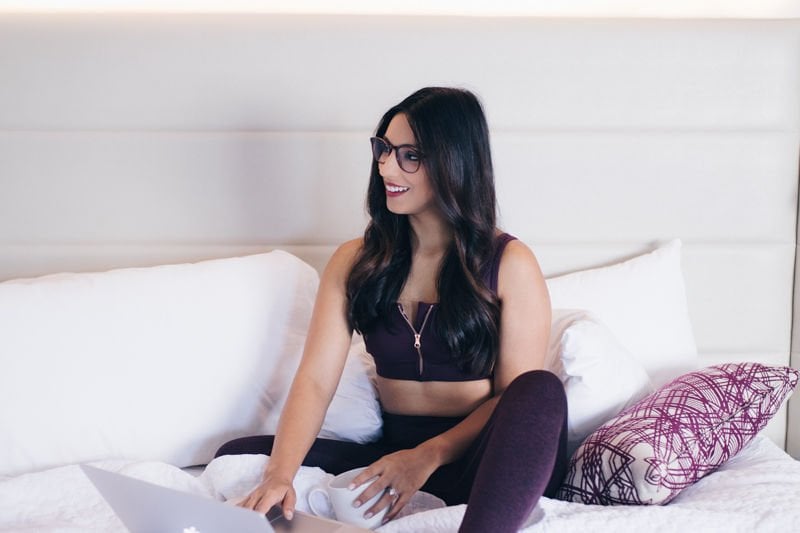 Since I hate packing, I was so excited to be doing a staycation at the Crown Plaza Midtown here in Atlanta last week. Sahir and I were treated to one of their newly designed rooms with an incredible view of the city. They were so sweet and included a ton of goodies in a welcome basket. (This is also why I am now addicted to Brownie Brittle, thanks CPM!)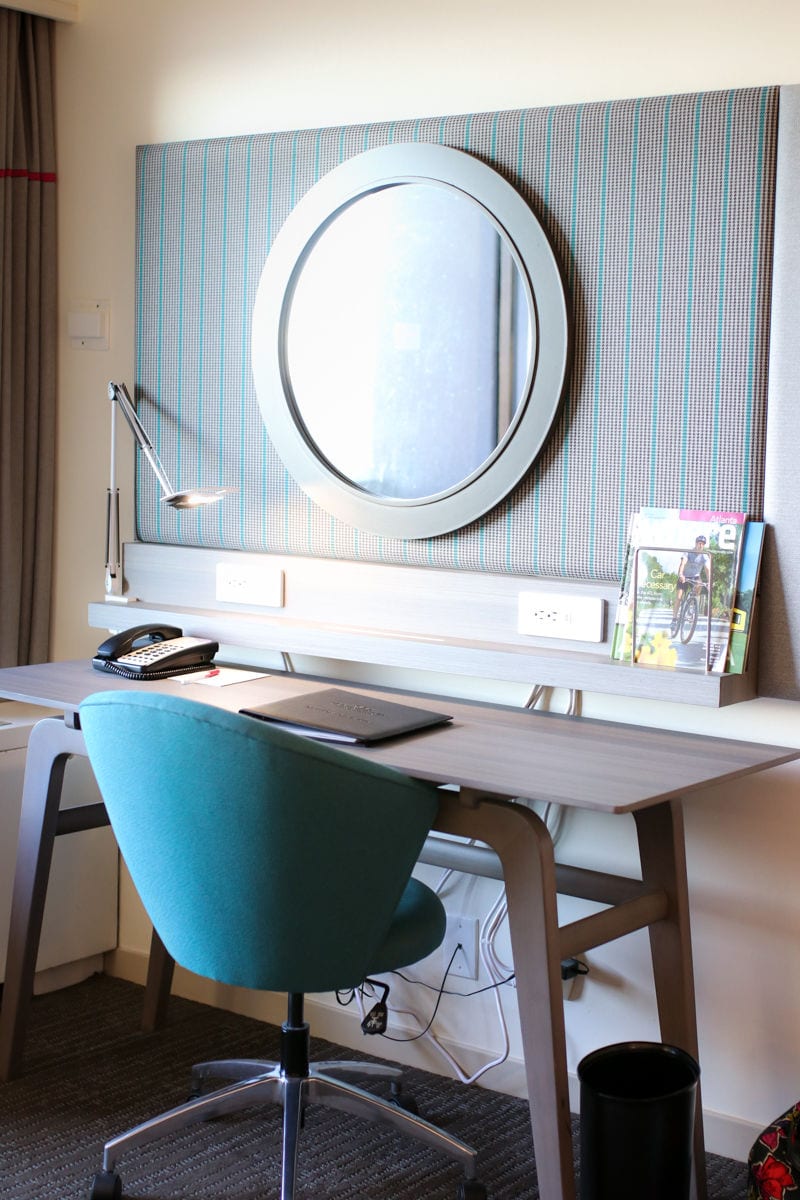 We got settled in and then were treated to dinner at their restaurant NEXT which is this perfect balance of high-quality food in a relaxed setting. I even convinced Sahir to let me order a cheese plate (yes!) and it did not disappoint. The hardest part was getting full too quickly, but don't worry – we did order dessert!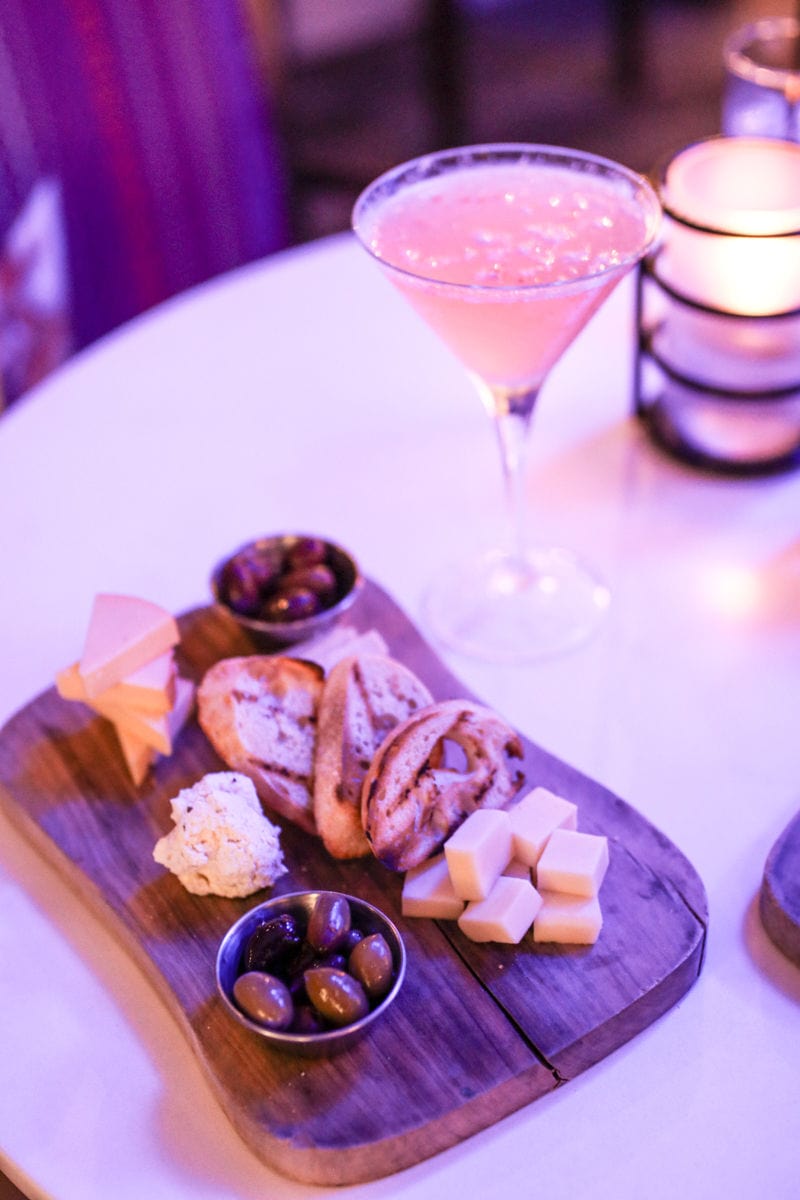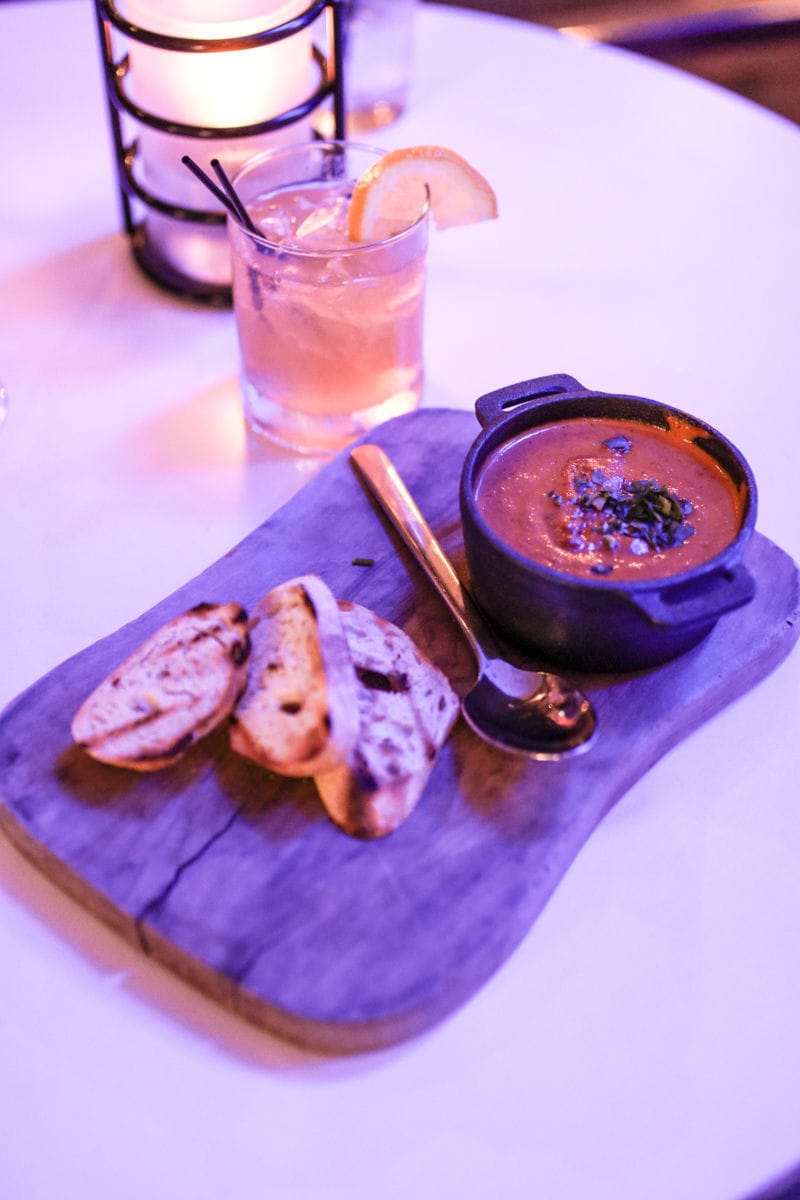 After dinner, we headed to the rooftop pool and walked around and chatted while listening to the jazz music that was playing up there. Talk about romantic! And of course in true staycation tradition, we called it a night early and just enjoyed snuggling in our comfy bed!
Related Post: 5 Things You Must Do In San Diego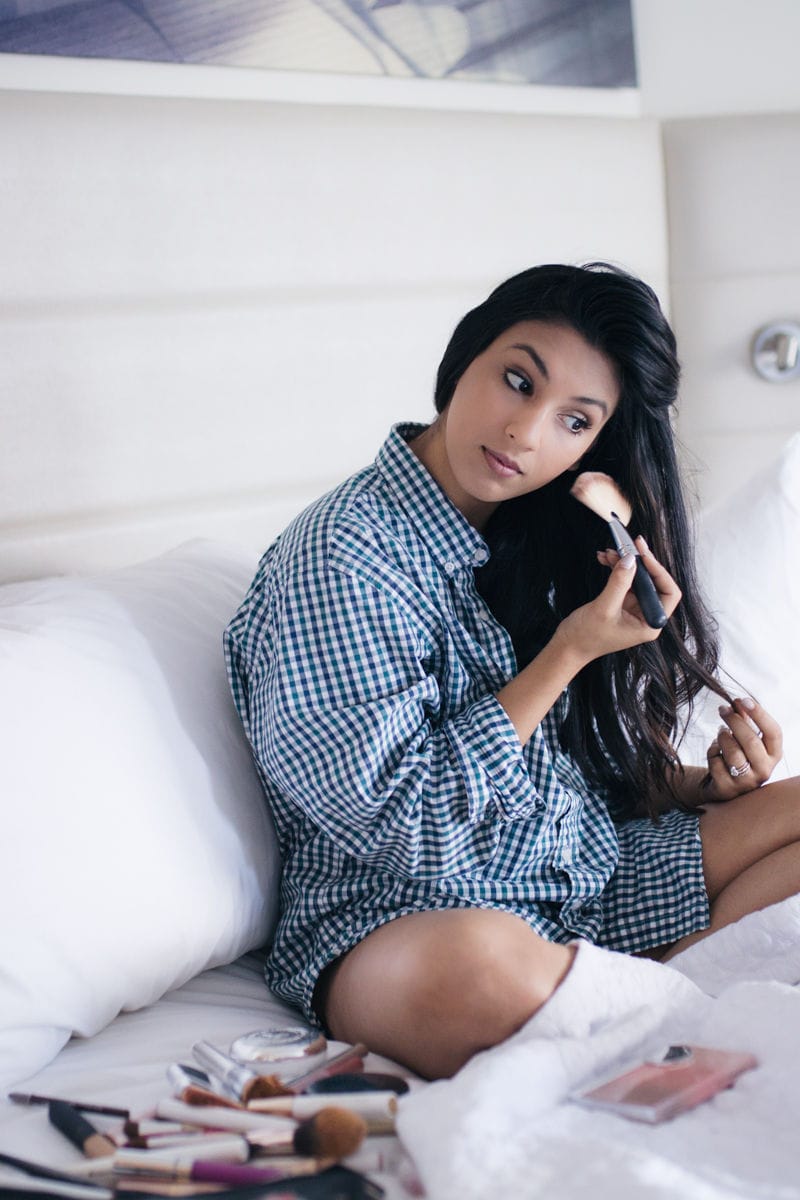 We finished up our trip at their in-house breakfast restaurant the next morning and of course headed back up to the pool. I swear there is nothing better than a rooftop pool to just make you forget about all of your responsibilities. After pool time, we spent some time exploring the newly remodeled spaces. The Studio was this chic little space with tons of books and a white board that you can work or hang out in a private space. However, nothing compares to the top floor views of the city from the Crown Plaza penthouse. They were setting up for a wedding while we were there, but we got to sneak in and soak in the views of the entire Atlanta city and even all the way to Stone Mountain.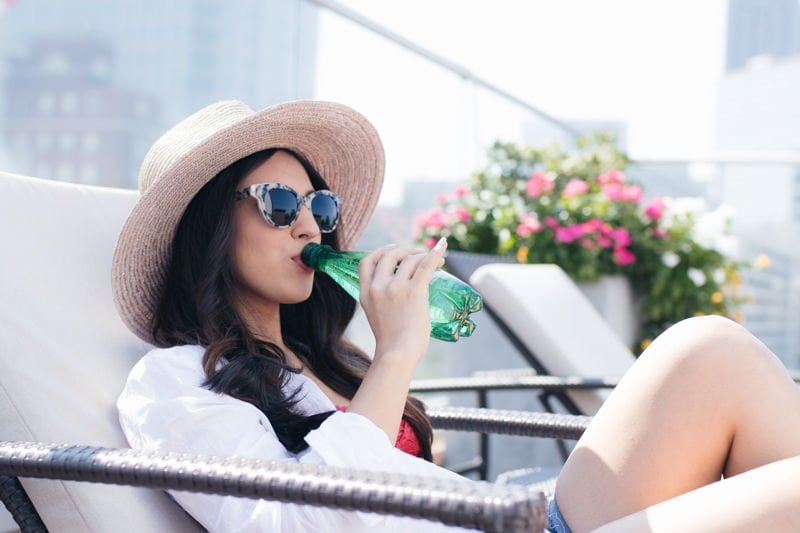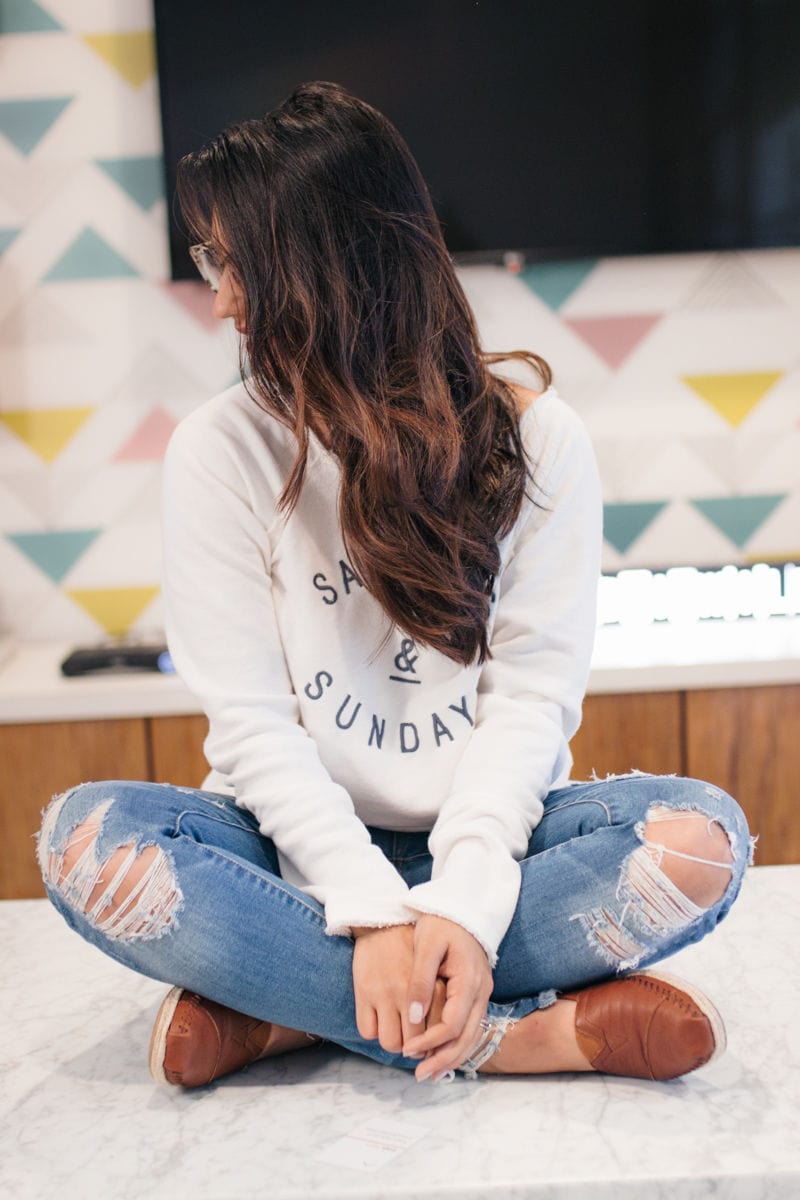 We had such a good time at the Crowne Plaza Midtown here in Atlanta. If you are looking for a place to getaway (whether you are in town or visiting) be sure to consider them.
Related Post: Chicago Travel Guide
This post is brought to you in collaboration with the Crowne Plaza Midtown Atlanta. Thank you for supporting the doors that keep Simply Sabrina up & running.